Just got yourself your first Smart TV but aren't sure if you need an aerial to use it? That's totally fine – loads of people ask this question upon purchasing their first smart TV.
An aerial (a.k.a. an antenna in the US) is used to access live broadcasts on your TV. While most TVs will need this to access programs, some devices might not require an aerial anymore.
Can you, therefore, use a smart TV without an antenna? Well, the answer isn't as simple as yes or no.
What Is TV Aerial For?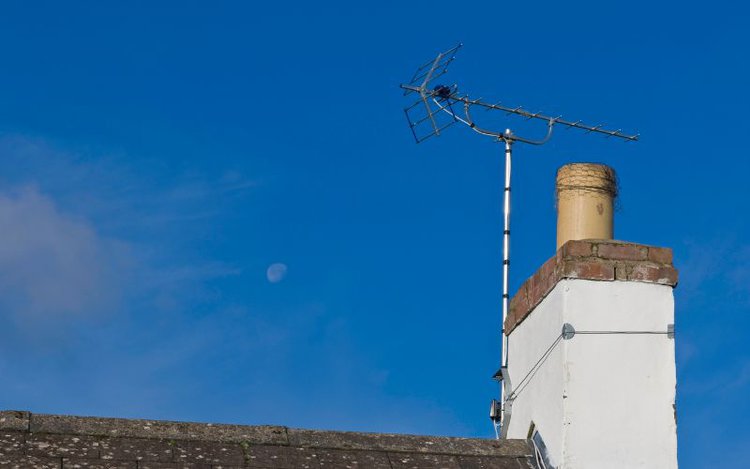 As mentioned earlier, an aerial or an antenna is used to access live broadcasts on your TV.
It connects to a receiver on your TV, which processes the television signals from the specific station that you're trying to access.
Types of TV Aerials
There are three common types of TV aerial:
Terrestrial aerials
Cable aerials
Satellite aerials
The first two types are most often found in city households.
Meanwhile, satellites are ideal for isolated locations, such as rural areas where broadcast signals are weaker.
You can still use a satellite aerial in the city – but you'll also need an external aerial to support your satellite's ability to catch broadcasts from channels that you like.
How Does a Smart TV Work?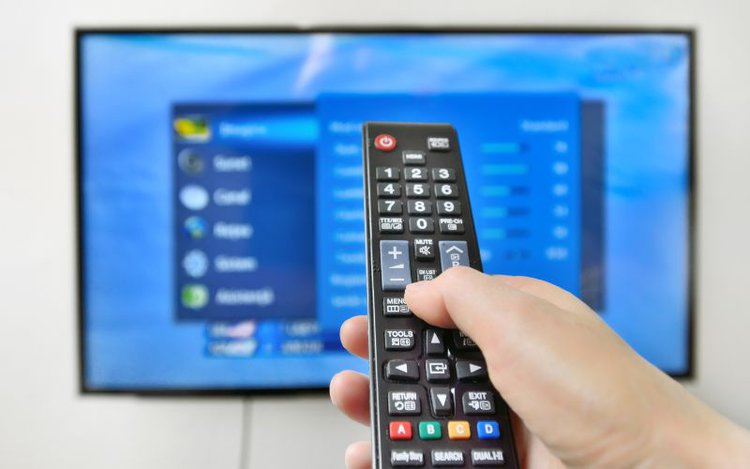 Smart TVs come with all sorts of apps and features pre-installed. You need to connect your TV to your home's WiFi network to use these apps and features.
This process is often simple and won't require the user have any technical experience. Generally, you'll be asked to:
Go to "Network Settings"
Select your home WiFi from the list of available networks
Input your WiFi password
Wait for the connection process to finish
Once you're connected, you can start watching movies, listening to music, and interacting with other media on your smart TV.
Note: It's ideal to use a LAN or Ethernet connection when connecting your smart TV to the internet. This ensures stronger and more reliable results compared to Wi-Fi.
Do Smart TVs Have a Built-in Aerial?
Unfortunately, built-in aerials on smart TVs are not a feature you see often today.
Even if you have Freeview (a popular TV service provider in the UK) on your TV, you'll still need an aerial to access any of the provider's channels.
Do I Need an Aerial for My Smart TV?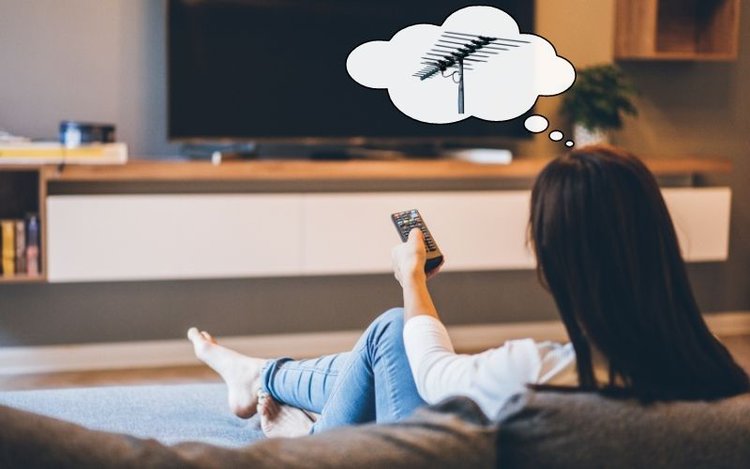 You don't necessarily need an aerial on your smart TV unless you want to watch cable channels.
Smart TVs are functional even without a cable aerial. You can connect it to the internet and access all kinds of content, from videos to music through platforms like Netflix, Prime Video, Spotify, and Hulu.
Streaming vs. Cable/Terrestrial TV: What's the Difference?
Let's talk a little about streaming and terrestrial TV.
In essence, they both do the same thing, allowing people to access various shows and movies on their TV.
The only difference is that streaming lets you access these shows on-demand, while terrestrial TV typically has a fixed schedule for when they broadcast movies or series.
Streaming also has fewer cables involved in the process of communicating data.
This is because everything is done via a wireless internet connection.
Terrestrial TV involves several types of cords and cables that can cause clutter.
Added Benefits of the Aerial (for a Smart TV)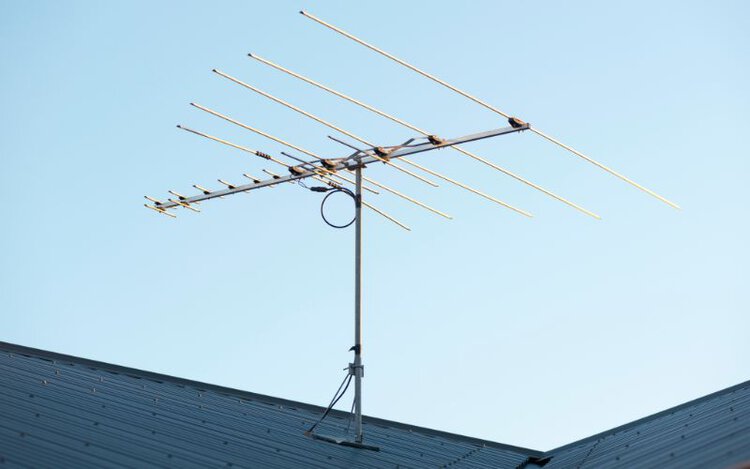 You can watch shows on your smart TV without an aerial as long as you have an internet connection and a subscription to streaming services like Netflix, YouTube, or Amazon Prime.
These platforms let you access a variety of TV shows, documentaries, and movies on the internet.
However, there are a few things that you can get from an aerial connection that your smart TV might not be able to provide:
1. Free Channels
Channels and stations like PBS, ABC, CBS, NBC, and Fox are freely accessible when you have a TV aerial. So, you can watch your favorite ABC and CBS shows without worrying about paying a subscription fee.
2. High-Quality Visuals
Another great thing about using an aerial is that you can still watch content in HD. This is because aerial content is uncompressed, so you can keep all the crystal clear details of the videos intact.
Keep in mind that this is only possible if the antenna is positioned in the exact location for receiving clear signals from the TV station.
Here's how you can achieve that.
How to Correctly Point a TV Antenna for Best Reception
These are just some of the added benefits of using an aerial with your smart TV.
When Do You Need an Aerial?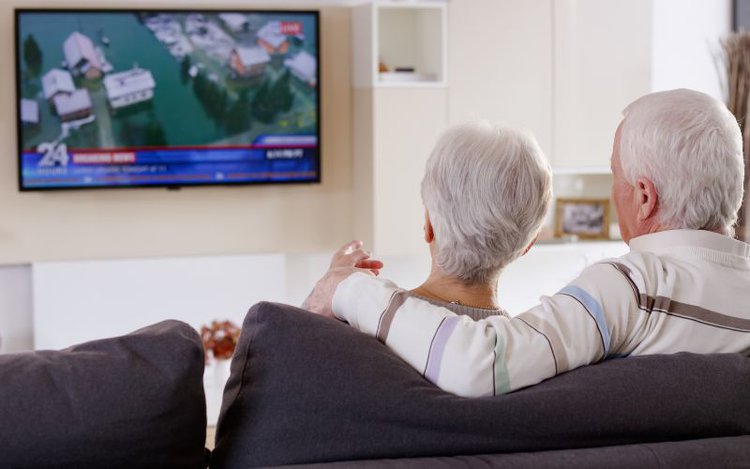 Generally, you only need an aerial when you're watching terrestrial TV programs.
Channels like BBC One, BBC Two, and BBC One HD require a TV service subscription; otherwise, you won't be able to open them on your TV.
Sky, BT, Virgin Media, and EE Broadband are some of the best TV providers in the UK. Meanwhile, in the US, you have Verizon, AT&T, Dish Network, and Comcast – among others.
Again, you don't necessarily need these services anymore, thanks to YouTube, Amazon Prime, and Netflix.
However, if you're someone who enjoys watching live broadcasts from news outlets and other channels, you might benefit from a subscription to the closest pay-TV operators in your area.
The Bottom Line
You can definitely use your smart TV without an aerial. All you need are a streaming service subscription and a reliable internet connection.
However, there will be several TV channels that you won't be able to access.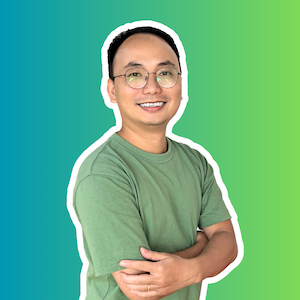 Vance is a dad, former software engineer, and tech lover. Knowing how a computer works becomes handy when he builds Pointer Clicker. His quest is to make tech more accessible for non-techie users. When not working with his team, you can find him caring for his son and gaming.