HDMI cables and coaxial cables are quite similar. They transmit audio and video from one place to another, and they both do it quite well. One big difference is that HDMI cables are entirely digital and have become the standard for smart TVs.
So, what if you have to plug a coaxial cable into a smart TV, but you don't have a coaxial cable port (which is round and thick) to plug the cable into? You can still plug the cable in, but you'll need to know a few things and the right kind of adapter to get away with it.
Here's everything you need to know about hooking a coaxial cable into your TV.
What is a Coaxial Cable?
The technology behind the coaxial cable is relatively old. This sturdy cable has been around since the early 20th century and is reliable and precise.
It's often used by internet providers, telephone companies, cable companies, and even inside homes. If you cut a coaxial cable in half, you'd notice the thin cable wire is covered in a thick layer of protection. This means the cable works well regardless of the weather or its surrounding environment.
The coaxial cable is a solid product, but newer technologies are slowly replacing it. The fiber optic cable works just as well as the coaxial cable and doesn't need a repeater laid down as often as a coaxial cable does. They can also carry more information.
Can You Use a Coaxial Cable for a Smart TV?
Yes, you can use a coaxial cable in a Smart TV. Coaxial cables, fiber optic cables, and HDMI cables all do very similar things; it's just that coaxial cable technology is much older. Getting it to work with your modern technology requires a little extra technology.
You need to convert the coaxial cable into an HDMI cable. There are a couple of ways you can do this.
How to Connect a Coaxial Cable to a Smart TV? (with HDMI ports)
1. Using an Over the Air (OTA) Converter
An OTA coax to HDMI converter is the right choice for indoor/outdoor antennas who don't have coaxial ports in their television. The adapter is relatively affordable because it adapts a relatively simple connection.
To use the adapter, start by plugging the coaxial cable into the RF IN port. Then, move on to plugging the cables attached to the adapter into the back of the television. All AV cables go in their respective, color-coordinated ports and the HDMI cable is plugged in. In many cases, an OTA will not include an HDMI cable, so be prepared to supply your own. You want to make sure it's long enough.
2. Digital TV Converter Box
Sale
Last update on 2023-05-31 / Affiliate links / Images from Amazon Product Advertising API.
This converter set includes the required AV cables and HDMI cable. It's affordable and has pretty good reviews. It also has a TV recording function so you can record and save your favorite shows onto a USB cable to enjoy later on.
3. Converting Coaxial Cable Output to Input

Have a look at your coaxial cable connector. Is it an input or an output connector? If it's the latter, it will need to be upgraded to be used for modern devices. This may be the case when connecting a cable box, cable outlet, satellite receiver, A/V modular, or other older device to a modern monitor, television, or projector.
A coaxial cable to HDMI converter should include demodulation. Cable boxes and satellite dishes use different kinds of signals than the ones modern televisions and HDMI cables do today. They are also programmed to show up on TV channels, rather than through the HDMI channel.
You will need a cable TV coaxial demodulator to HDMI converter. Alternatively, you could just replace the older device, but telling you to buy an entirely new cable box to satellite dish isn't very helpful.
HDMI Modulator RF Converter Demodulator Adapter w/Antenna
Last update on 2023-05-31 / Affiliate links / Images from Amazon Product Advertising API.
If you want a converter to hook up an older antenna to a television, this is the one you should go for. This converter can turn an old TV into a PS5 monitor or play all the best shows you get from your 25 year old satellite on an HDMI high-definition flat screen. This is a great all-round converter to invest in. It has good reviews, although be wary that setting it up may take a little time.
HDMI RF Modulator Coax Converter
Sale
Last update on 2023-05-31 / Affiliate links / Images from Amazon Product Advertising API.
This converter includes the modulator required to rework the signals to transfer seamlessly from modern devices onto older televisions. It works with various devices (new and old) and is the #1 New Release in Electrical Distribution Modulators. Keep in mind this works ONE WAY ONLY– from HDMI to coaxial cables!
Once the device is plugged in, go to INPUT or SOURCE and be sure you're on the right channel. This is a simple step, but it's one that often convinces people they did something wrong. Make sure you've selected the correct HDMI input. After that's done, you're ready to enjoy.
To Wrap Things Up
Using a coaxial cable for a Smart TV is entirely possible; you just need the right technology. We aren't making any promises about it being super simple. Still, if you have the right converter for the devices you're trying to connect, you will be able to enjoy all your content without having to buy a new satellite, cable box, or TV.
Be sure to read all the details about each recommended product listed above before making your final decision.
Have you had experience using a coaxial cable for a modern TV or projector? Tell us all about it in the comments below!
Good luck!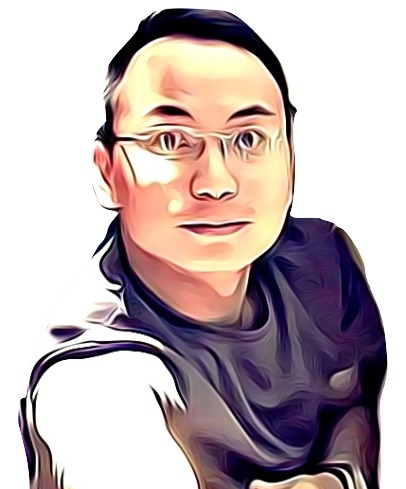 Vance is a dad, former software engineer, and tech lover. Knowing how a computer works becomes handy when he builds Pointer Clicker. His quest is to make tech more accessible for non-techie users. When not working with his team, you can find him caring for his son and gaming.