Roku and Amazon Prime Video are two of the most popular streaming services on the market today.
They give people access to dozens of media streaming channels worldwide, including Netflix, Hulu, HBO Max, and many others. They also offer various products such as smart TVs and media adapters that let you conveniently stream online content.
Although both generally provide the same services, they don't offer the same channels and programs. The way most people get over this is to pair one streaming service with the other.
This brings us to the question that this article will be centered around: Can you use the Amazon Fire Stick on a Roku TV?
The answer: YES!
The Roku TV functions just like a regular TV. So, you can plug in any type of media adapter you want using its HDMI slots. Keep scrolling to learn more!
What Is the Amazon Fire Stick?
The Amazon Fire Stick is a media streaming adapter that gives you access to online streaming channels like Netflix, Prime Video, and HBO Max.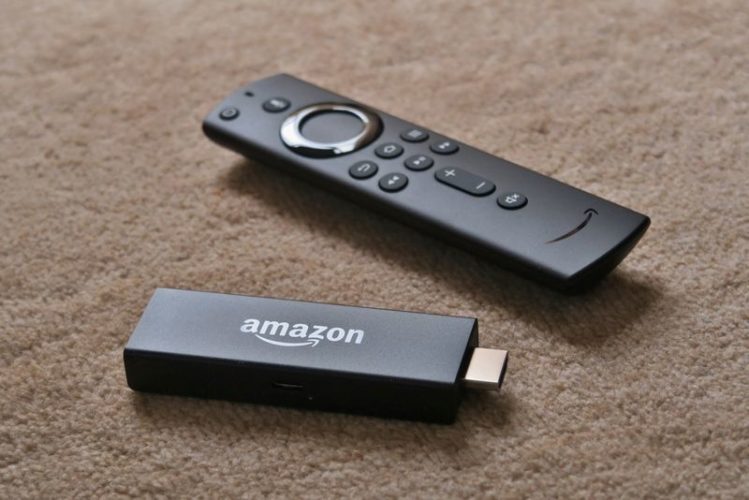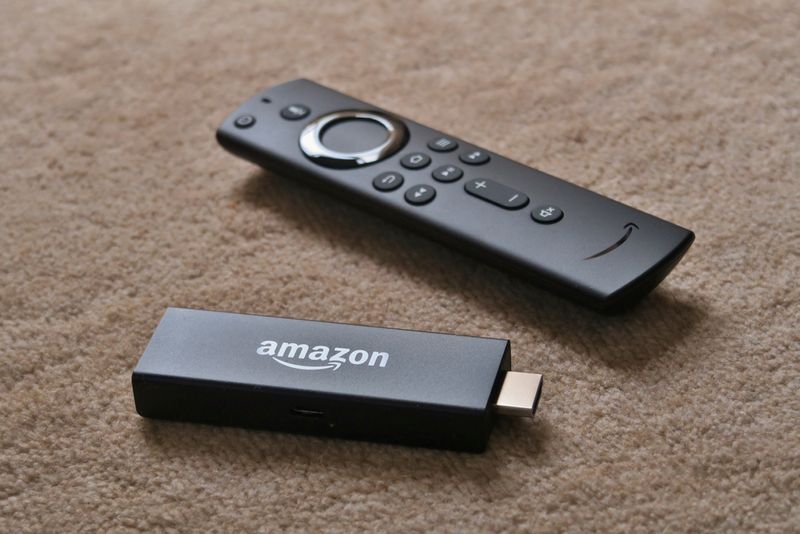 It looks like a long thumb drive with a male HDMI connector on one end. Using it is simple: you just insert the connector into the HDMI slot on the back of your TV, connect it to a power source using a micro-USB cable, and you're done!
What Is a Roku TV?
The Roku TV has been around since 2014; however, it's only recently gained popularity with consumers. Similar to a media streaming adapter, the Roku TV gives you access to a wide array of streaming channels.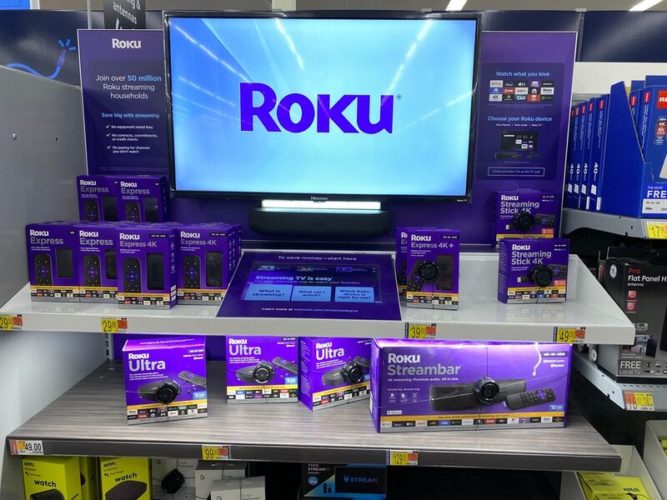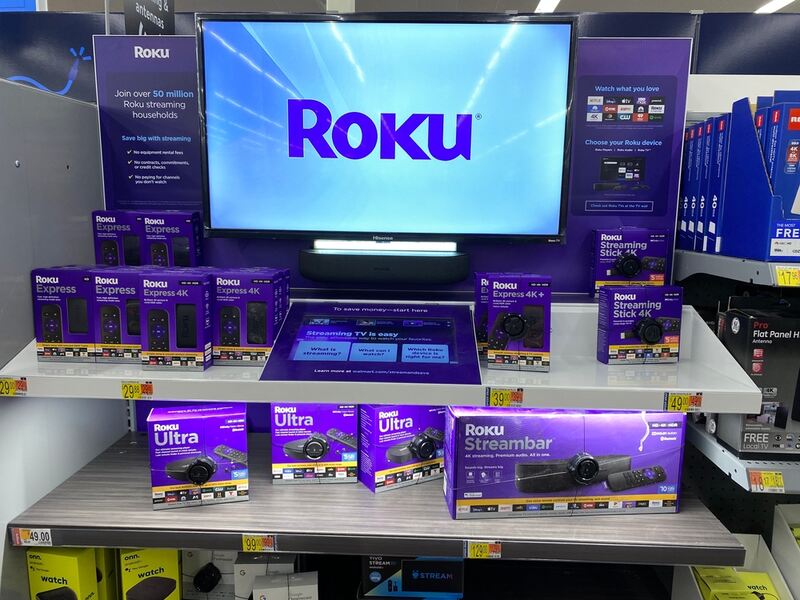 The only difference is that a Roku TV has the Roku software pre-installed on the TV.
No need to plug anything into the HDMI slot. You simply turn on your tv, use the remote to switch channels, and you're free to enjoy all the content you desire.
Can You Use the Amazon Fire Stick on a Roku TV?
Now that you know the difference between the Amazon Fire Stick and the Roku TV, let's answer the question that everyone's been itching to ask:
Can you use the Amazon Fire Stick on a Roku TV?
Well, yes, you can – and here's why.
The Roku TV functions like a regular TV. While it has Roku pre-installed, it doesn't limit your use solely to Roku devices.
In other words, you can use any type of media streaming adapter on the TV, including the Google Chromecast and Apple TV.
How to Connect the Amazon Fire Stick to a Roku TV
Connecting the Amazon Fire Stick to a Roku TV is a pretty straightforward process.
Nevertheless, this guide will take you through all the steps, so you don't get anything wrong. To get started, unpack your Amazon Fire Stick and check if all the pieces are present and accounted for.
The package should come with the following items: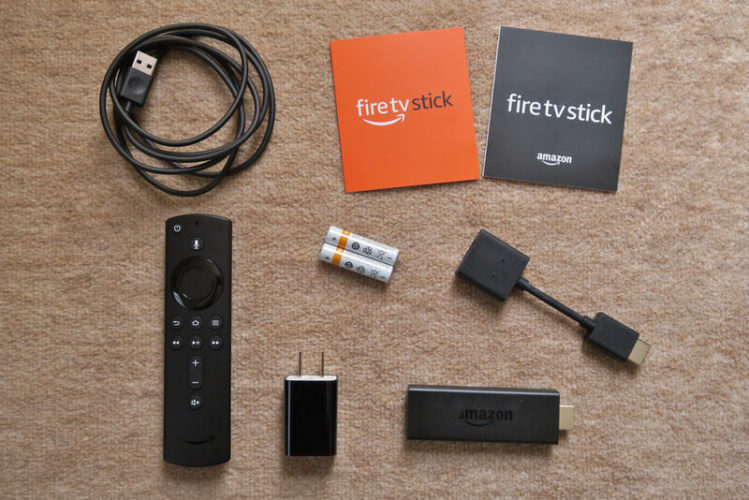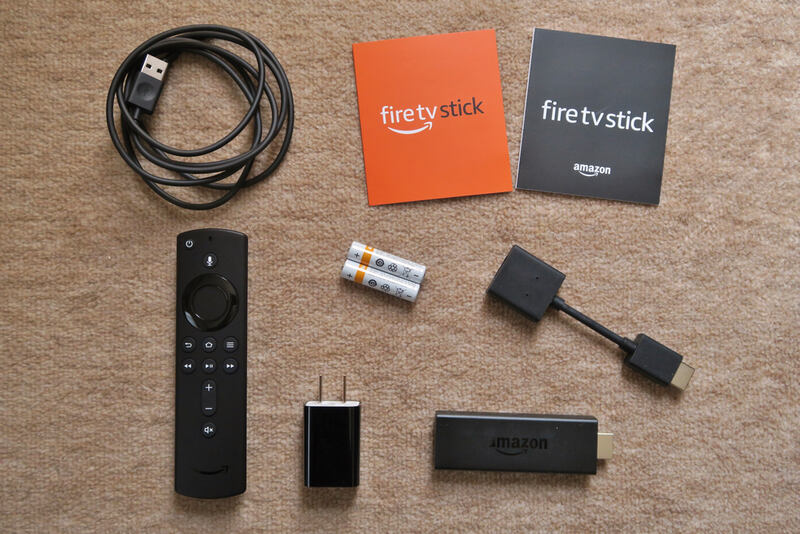 One Fire Stick
One Power Adapter
One Micro-USB Cable
Two triple-A batteries
One HDMI Adapter
One Remote Controller
Once you've confirmed that all the items are present, perform the following steps:
Step 1: Take the Fire Stick and plug it into one of the HDMI slots on the back of the Roku TV.
Step 2: Plug one end of the micro-USB cable into the Fire Stick and the other end into your TV USB slot; you can also use the power adapter, plugging it into an outlet.
Step 3: Turn on the TV and change the "Source" to the port that your Fire Stick is inserted into (e.g., HDMI 1 or HDMI 2); you should see the Amazon Prime Video home screen immediately.
Step 4: Get the triple-A batteries and put them into the Fire Stick Remote.
You can use the Fire Stick Remote to turn your TV off and on. You can also increase or decrease the volume levels.
Depending on the Fire Stick version you buy, you might also be able to use a voice command feature, which lets you tell your TV what to do without pressing any buttons.
How to connect the Amazon Fire Stick to the internet
Once you have your Amazon Fire Stick connected to your Roku TV, the next step is to connect it to your WiFi network.
Your Roku TV might already be connected to your home internet network; however, the Amazon Fire Stick still needs to be manually connected to the same network for it to work.
To do that, you can follow these steps:
Step 1: Press "Home" on your Fire Stick remote and select "Settings."
Step 2: Scroll to "Network" and a list of available networks near you should pop up.
Step 3: Select the network that you want to connect to. Make sure it's the same network your Roku TV is connected to.
Step 4: Enter your password into the on-screen keyboard.
Step 5: Scroll down and press "Connect" to finish the process.
Wait a few seconds while the Fire Stick tries to connect to your internet network. Once it's done, the word "Connected" should appear right below your network name on-screen.
Now, when you press "Home" on your remote, you should be able to see the Amazon Prime Video home page.
Roku TV vs. Amazon Fire Stick: Which Is Better?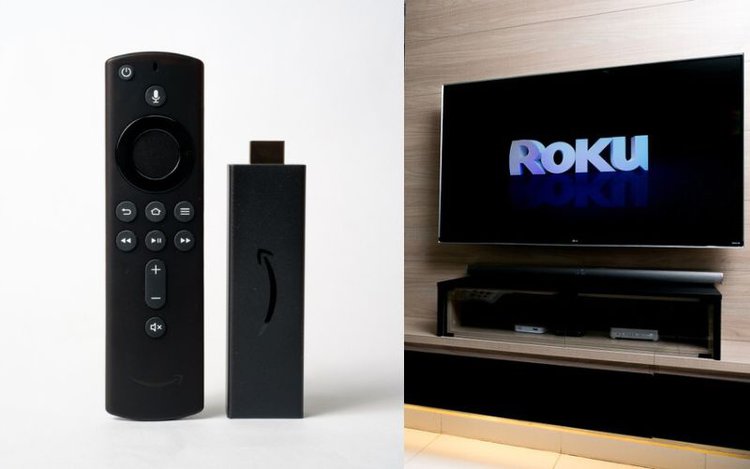 Both the Roku TV and Amazon Fire Stick are pretty useful streaming services. However, after evaluating multiple user reviews and feedback, people have an undeniable favorite between the two.
And that's the Roku – or the Roku TV.
Roku gives you access to a wider selection of channels and programs. You can even access games and other entertainment right on the home page.
Nevertheless, the Amazon Fire Stick does come with its own set of perks. You can watch content from Al Jazeera, NBC News, and Disney+.
Additionally, you get Amazon's nifty Alexa voice search feature which makes searching for content easier and more convenient for users.
Roku TV Alternatives
Thanks to the rapid advancements in streaming technology in the past couple of years, numerous streaming TV alternatives exist for people to choose from.
If you haven't set your heart on buying a Roku TV just yet, the following are great alternatives to consider:
Sale
TCL 32-inch Class 3-Series HD LED Smart Android TV - 32S334, 2021 Model
High Definition (720p) Resolution: Full high definition (720p) resolution for excellent detail,...
Google Assistant Built-in: Search for movies and shows across thousands of available apps, get...
Chromecast Built-in: Easily cast movies, shows, and photos from your Android or iOS device to your...
Last update on 2023-03-31 / Affiliate links / Images from Amazon Product Advertising API.
You'll find that most smart TVs nowadays are Android TVs. They offer the same capabilities as the Roku TV, as well as plenty of other features that are sure to upgrade your viewing experience.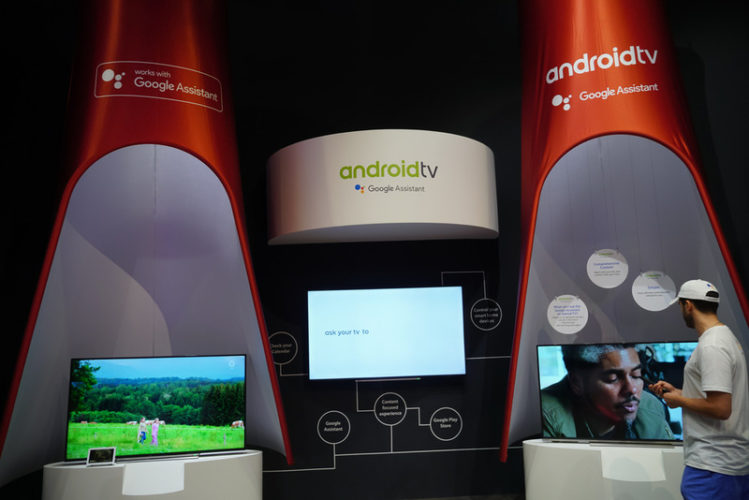 Since the platform has Google Assistant pre-installed, you can access almost every application Google has to offer. This includes games, programs, movies, and more.
Sale
Last update on 2023-03-30 / Affiliate links / Images from Amazon Product Advertising API.
The Amazon Fire TV is a great choice if you want a truly smart TV. Unlike the Fire Stick – which is just a media adapter – the Amazon Fire TV is an actual television with the Amazon Prime Video software pre-installed.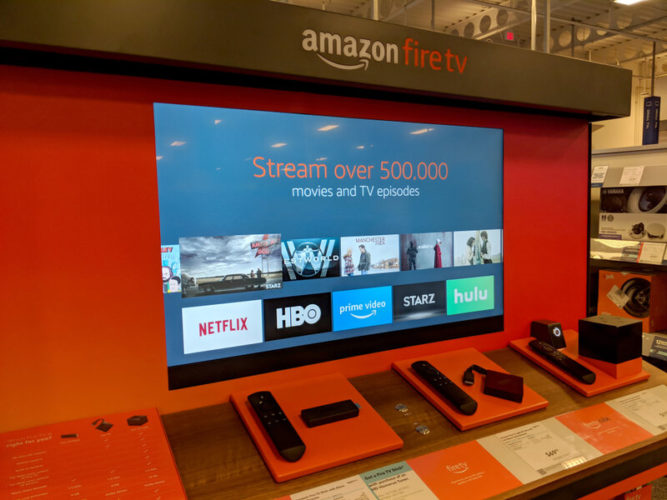 The great thing about it is you don't even need to use your remote to shift channels anymore. Most Amazon Fire TVs have Alexa built-in, so all you need to do is say what you want your TV to do and leave the rest to Alexa.
Do All Smart TVs Have Access to Streaming Services?
While most smart TVs nowadays do have some streaming applications pre-installed, there may still be some that don't.
In that case, you'll need to buy a media streaming adapter, like the Amazon Fire Stick or Roku Streaming Stick, to enjoy content from your favorite streaming channels.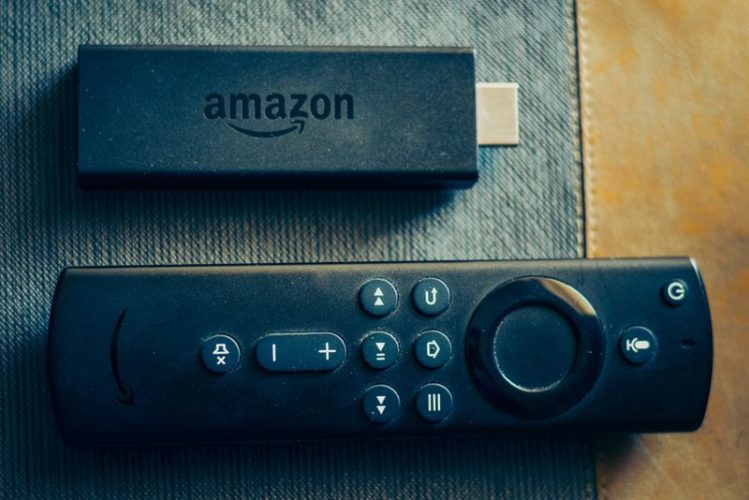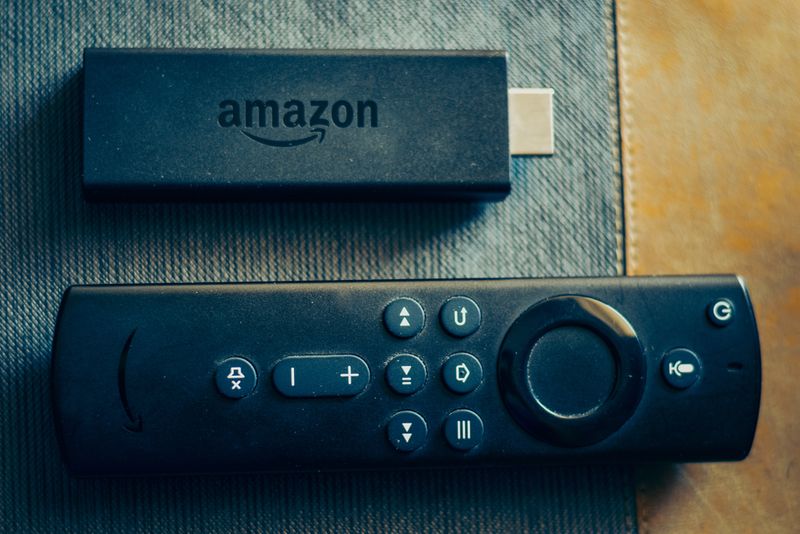 Can I Connect the Amazon Fire Stick to an Old TV?
As long as your TV has an HDMI port, you shouldn't have trouble connecting your Amazon Fire Stick. That said, you might not be able to watch content that's in 4K UHD.
Most old TVs have a limit of 1080p for screen resolution. In other words, images that are supposed to be in 4K will be downgraded to a resolution that's compatible with your TV.
Can You Watch Cable TV Using the Amazon Fire Stick?
Technically, the Amazon Fire Stick does have several regular television channels available. Although it's not exactly cable TV, since you'll still need an internet connection to access each program.
However, you can get cable TV on your Amazon Fire TV using a coaxial cable that you connect to your TV's cable input.
The Bottom Line
The Roku TV is a smart TV that allows you to access online streaming services like Netflix, Hulu, and HBO Max.
It saves you from using media streaming adapters like the Google Chromecast or Apple TV.
Nevertheless, it still functions like a regular TV, so it doesn't limit your use solely to the channels that are available on the Roku platform.
You can connect your Amazon Fire Stick to your Roku TV to access channels that are not available on the Roku platform.
Using the Amazon Fire Stick, you can access Amazon Prime Video originals and other online content. Plus, you get to use their nifty Alexa feature that makes controlling your TV much easier.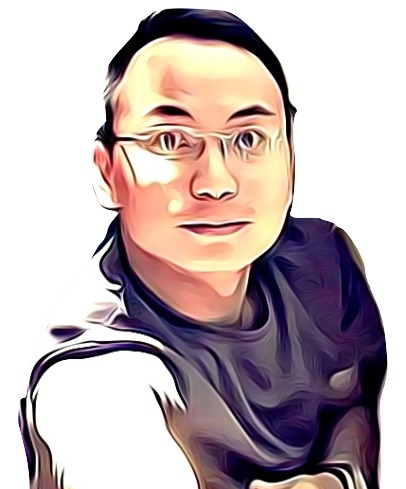 Vance is a dad, former software engineer, and tech lover. Knowing how a computer works becomes handy when he builds Pointer Clicker. His quest is to make tech more accessible for non-techie users. When not working with his team, you can find him caring for his son and gaming.