Not very long ago, buyers had to choose between a smart and non-smart TV. Now, the options lie purely within the smart TV realm, or buyers are pushed to decide between TV operating systems.
Since an operating system is now integral to a TV experience, manufacturers like Samsung and LG bake their own OS into their TVs.
And then there are, of course, companies that don't make TVs but excel at software that goes into other TVs. Those operating systems are bundled as hardware designed to stick into any TV with an HDMI port.
Some of these standalone TV operating systems are so popular that specific TV manufacturers adopt them into their products as their own. Roku OS is one of them.
Roku TVs are not Roku-made televisions but a TCL, Hisense, or Sharp makes them. These TV brands are usually not big enough to conceive and support their own TV software or they opt to not go the proprietary OS route.
Although Roku is quite popular, not everyone's a fan—some like Amazon's Fire TV OS more. If you are one of them, you may wonder whether it's possible to stick a Fire TV streaming stick into a Roku TV and switch the OS experience.
If that's possible, how does one go about it? Read on for everything you must know about hooking a Fire TV Stick to a Roku television.
Brief Introduction to Amazon Fire TV Stick and Roku TV
With the Amazon Fire TV Stick, you can turn any TV into a smart TV with the Fire TV OS.
Now, every TV on the market is a smart TV. But if you don't like a TV's built-in operating system, a Fire TV Stick lets you change that.
Your Fire OS-running smart TV lets you access the internet and stream your favorite movies and TV shows from Netflix, HBO Max, Hulu, Amazon Prime, Disney+, etc.
A Roku TV also has all the features and functionalities a Fire OS provides, but Roku does it uniquely.
What is a Roku TV? A Roku TV is a smart TV with Roku OS built-in. The Roku Smart TV OS is an alternative to Fire TV OS, like Apple's tvOS and Google's Android TV.
A Roku TV has the operating system built-in or doesn't require a streaming device to be inserted into the TV. As mentioned earlier, TV companies like Hisense, TCL, Philips, Sharp, etc., make Roku TVs. Roku, the company, doesn't make its TVs yet.
By the way, a variety of Roku streaming devices exist that can turn any smart TV into a Roku TV.
Similarly, some TVs come preinstalled with Fire TV OS. But there aren't as many Fire TVs out there as there are Roku TVs.
Can You Use the Amazon Fire TV Stick on a Roku TV?
Yes, you can use an Amazon Fire TV Stick with a Roku TV.
Just insert the streaming device into your Roku TV's HDMI port, provide the device power via the micro USB port, and you're good to go.
Amazon Fire TV Stick or any other streaming device works cross-platform. Similarly, smart TVs are not locked to a particular operating system.
You can even stick an Apple TV or Google Chromecast device into your Roku TV or connect a Roku streaming device to a smart TV with built-in Fire OS.
How to Connect the Fire TV Stick to a Roku TV?
Here are the steps to connect your Fire TV Stick and Roku TV:
Step 1: Turn on your Roku TV.
Step 2: Plug the Fire TV Stick into your Roku TV's HDMI port.
Step 3: Plug the micro-USB cable into the Fire Stick and the USB-A connector into the wall or the TV's USB port for power. Use the in-box power adapter or directly plug the cable into the TV.
Step 4: Press the Input key on your Roku TV remote once the TV is powered on and the Fire Stick is ready. The TV shall switch to the Fire Stick. If your Roku TV remote has no Input button, try the following instead.
Step 5: If you use a TCL Roku TV, here are the steps:
Head to Settings and choose TV inputs.
Select your Fire TV device and choose Set up input. The Fire TV option should now appear on the TV's home screen. You can edit the name and icon for your Fire TV stick in the TV inputs section for easy recognition.
To switch to Fire TV, return to the home screen and select the Fire TV tile. Note that your Roku TV remote can no longer be used with the Fire TV OS enabled.
The instructions are the same for Roku TVs made by other companies.
Watch this video to see how it's done:
Roku TV How To Change Input DVD, Blu Ray, HDMI, AV, Xbox, Playstation, Nintendo, Antenna, Cable Box
If you'd like to default to Fire TV OS, head to Settings, and then select System. Next, choose Power, Power on, and then your Fire TV Stick. You can change Roku TV as the default operating system the same way.
How to Set Up the Fire TV Stick on a Roku TV?
Fire TV Stick is not plug-and-play. You must set up the device before you can use it.
If you've set up Fire Stick on a TV before, things should be familiar as the steps are pretty much the same. If it's your first time, follow these steps:
Step 1: Plug in the streaming stick, turn on the TV, and set the TV to the input source the Fire Stick is plugged into. If it's HDMI 1, choose HDMI 1 as the source. Once chosen, you'll see the Fire TV OS logo and loading animation. If not, press the home key on your Fire Stick remote to evoke the screen.
Step 2: After completing the loading and configuring, select the OS language under Choose Your Language.
Step 3: Connect your Fire Stick to your home internet. Choose the Wi-Fi options from the list and type in the password.
Step 4: Next, log into your Amazon account. If you don't have one already, create an account.
Step 5: Choose to enable or not set parental controls.
Step 6: Next, choose your TV brand from the list of options.
Do the volume test to check the audio, and you're done. Read our article here for a more detailed guide. Also, check out the video below:
Roku TV How To Change Input DVD, Blu Ray, HDMI, AV, Xbox, Playstation, Nintendo, Antenna, Cable Box
Fire OS vs. Roku OS
Although Fire OS and Roku OS are capable TV operating systems, they are not identical. Some may prefer the Amazon OS over a Roku.
One is not necessarily better than the other. It's all about individual preferences and choices. The interface, content variety, prices, etc., could be deciding factors.
Some people fancy Fire OS because it was their first smart TV experience, and they're too familiar with it to try another TV operating system. You may like Fire OS for its greater visual appeal than Roku's simpler interface.
Some even prefer Fire TV Stick's remote over a Roku TV remote. The Fire Stick remote is lighter, thinner, and easier to grip than the shorter and stubbier Roku TV accessory.
Read our article for a detailed comparison between Fire TV and Roku.
Troubleshooting Tips for Fire TV Stick Not Working on Your Roku TV
If your Fire Stick is not working as intended with your Roku TV or broke down after a period of use, here are things to do to salvage the situation.
1. Unplug All and Perform a Soft Reset
Step 1: Take the Fire TV Stick from your Roku TV.
Step 2: Power off the TV, and unplug it and the Fire TV Stick.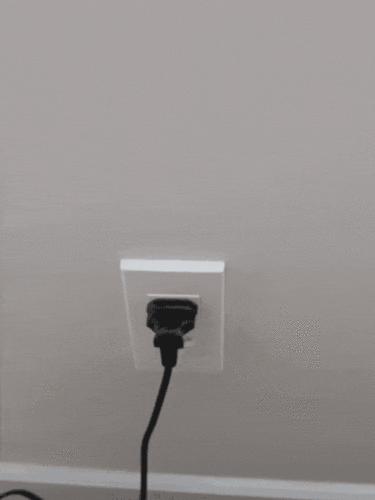 Step 3: Wait 30 seconds to a minute for residual electricity to drain from the TV and the streaming stick.
Step 4: Plug them back in and check the status.
2. Check All the Power (Cord, Source) and HDMI Ports on the Roku TV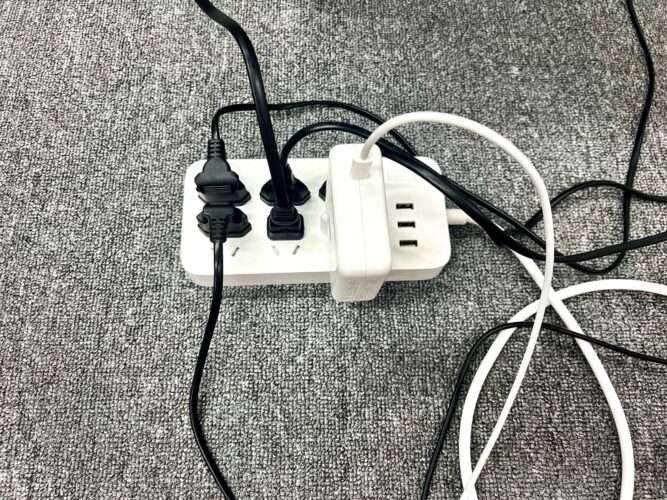 If you suspect a power source issue, try plugging the devices into another power outlet.
Check the previous outlet with a smartphone charger or another electronic device to test its functioning. The power source is not at fault if the other devices work fine.
If the issues persist when using another power source, the streaming stick or the cable may be the issue. Try using a new cable for the TV or Fire Stick.
3. Update the Roku TV Firmware
The TV OS may not be up-to-date or buggy. Updating the TV software will help address the issue. Here's how you do it:
Step 1: Turn on your Roku TV.
Step 2: Head to Settings.
Step 3: Choose System and then System Update.
Step 4: Choose Check Now.
Step 5: If there's an update, a pop-up message will appear. Press Update now.
4. Factory Reset
If updating the OS doesn't help, consider a factory reset. Note that the reset will completely wipe all information off your TV and reboot the TV as new.
Step 1: Press the Home key on your Roku TV remote.
Step 2: Select Settings.
Step 3: Choose System and then Advanced system settings.
Step 4: Choose Factory reset.
Step 5: Choose Factory reset everything.
Step 6: Follow the on-screen prompts to complete the process.
5. Contact the Manufacturer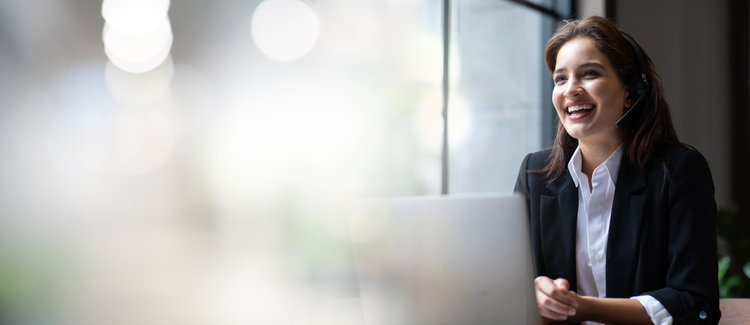 If none of the fixes above work, contact the manufacturer. You can choose to talk to either or both Amazon or the Roku TV manufacturer.
Visit the Amazon customer service page to chat or talk to them on the phone. Here's the contact page for Hisense. You can chat or talk to them at +1(888)935-8880.
Here's your TCL support page. You can email the team or talk to them at 1-877-300-8837. Here's the support page for Philips.
Similarly, here's Sharp TV's contact us page. Call them at 1-888-935-8880 or email them at [email protected].
FAQ
Why Buy a Roku TV and Then Plug in a Fire Stick? Why Not Buy a TV with Fire TV OS Itself?
Firstly, there aren't as many smart TVs with the Fire OS built-in as Roku TVs. And because there's more competition in the Roku TV space, there TV options are better overall.
Secondly, since second-tier yet reputable brands make Roku TVs, Roku TVs offer more for the buck. A 65-inch Roku TV may not sell for peanuts but will likely be more affordable than a Samsung or LG TV of the same screen size.
Also, some people could be Roku TV users for years before deciding to try the Fire Stick.
Long story short, Fire OS lovers buy a Roku TV purely for the hardware. Not to mention, there's always the option to switch the OS and see what's good on the Roku side of things.
Conclusion
To conclude, you can plug a Fire TV Stick into a Roku TV and enjoy the Fire OS experience on the TV. Just follow the setup instructions to the T, and you're golden.
There could be compatibility concerns and certain limitations with regard to functionality. But those are not non-addressable, as explained above.
Again, Fire OS and Roku OS are both robust operating systems, and one is not necessarily better. It all boils down to individual choices.
Fire TV OS is more visually appealing, whereas Roku OS is more user-friendly. The selection comes down to the feature sets of the two software and which ones matter to you the most.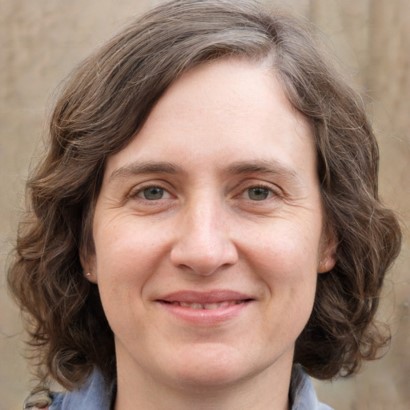 Catherine Tramell has been covering technology as a freelance writer for over a decade. She has been writing for Pointer Clicker for over a year, further expanding her expertise as a tech columnist. Catherine likes spending time with her family and friends and her pastimes are reading books and news articles.