Do you want to bring along your Roku as handy entertainment to a friend's outing?
You might be worried if the device will even work anywhere that isn't your home, but you don't have to worry.
Yes, you can bring your Roku to a friend's house. It will work perfectly fine!
Roku only needs to connect to a compatible television and a WiFi connection.
Aside from those two requirements, your location doesn't matter. You can bring your Roku anywhere!
So, if you want to have a streaming party with your friends, you can bring Roku over to join the fun.
We're sure you have more questions. We'll give you more in-depth answers with the rest of the article below!
Will Roku Work In Another Location?
Absolutely.
How does that work?
Your Roku device is not tied to one place. As long as you have a compatible television and fast Internet, you can use your Roku anywhere.
Yup, it's not just your friend's house. If you feel like bringing your Roku to a hotel during vacation, for example, it is possible to do that!
However, you might be asking: what do you mean by "compatible television?"
Roku will work with almost all televisions, even non-smart ones. What's essential to look for when checking Roku compatibility is the existence of an HDMI port.
You'll need the port to connect Roku to the TV and access your account.
If your Roku is HDR or 4K-compatible and the TV you're going to use isn't, it's absolutely fine.
Aside from an Internet connection and a TV, there's nothing else that Roku requires to work.
If you don't have Wi-Fi access in the location of your choosing, Roku will also work with your mobile hotspot.
Just try to monitor your data consumption while streaming! You might be surprised at how much you have used up.
You also have to remember to bring an HDMI cable just in case. As long as you're prepared, you can get Roku to work anywhere.
What Changes Will I Face If I Bring Roku to a Friend's House?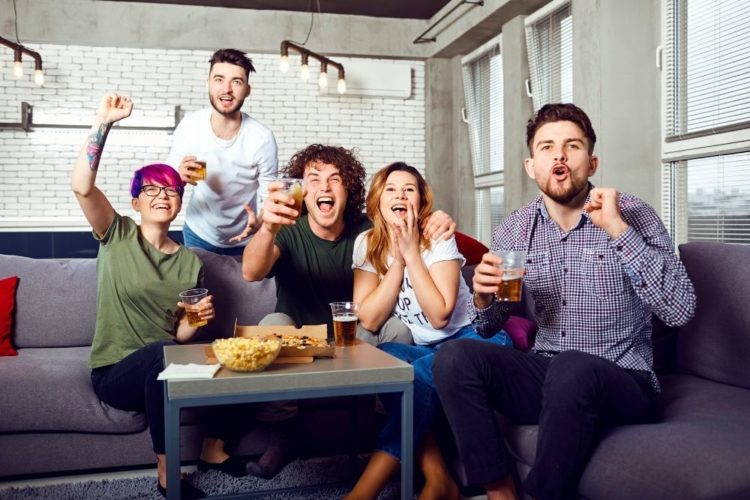 There aren't going to be many changes to face if you bring Roku to your friend's house or any other location.
The most you'll have to do is to connect to a new Wi-Fi network and log into your subscription accounts on Roku all over again.
However, there is one minor change you can set up.
If you prefer to keep your personal streaming preferences private, you can turn on Guest Mode on Roku. It's a handy setting to use when you're streaming around friends and guests!
How Do I Use Guest Mode on Roku?
You might be staying over with some friends for a while. You've opted to bring your Roku for entertainment, and everyone's excited to use it.
A part of you is reluctant to give your log-in credentials and have them use your account when you're not around.
Other people logging into your account can mess up personalized recommendations. There's a possibility they may make accidental purchases.
If you're hesitant, it is perfectly understandable! Roku has set up a Guest Mode for these situations.
Guest Mode welcomes your friends as guests to your Roku account. They get their account credentials.
Plus, they also get to set a date where their account has to be logged out of your Roku device.
That way, neither of you have to worry about signing the other person out when the time comes.
Your streaming preferences remain private, and your guests get personalized recommendations based on their watching habits. It's a win-win situation for everyone!
To enable Guest Mode, go to "Settings" on your Roku device. From here, you can find "Guest Mode" within the "System" option.
Choose to "Enter Guest Mode" and have your PIN ready. Input the latter and you're all set!
You can also choose to access your Roku account online. Once you go to your linked devices on the website, you can enable Guest Mode from there.
It will also ask for your PIN before the switch is successful.
Congratulations! Now, your friends can sign in to your Roku account as guests.
If you want Guest Mode disabled, you can follow the same set of instructions above. Instead of "Enter Guest Mode," you'll find and select the "Exit Guest Mode" option.
Again, Roku will ask for your PIN. Once you input it, your Guest Mode is disabled and you can enjoy your Roku for yourself.
Can I Sign In On My Roku Account From Another Location?
There are two situations where you might be preparing for this to happen.
The first one is when you're bringing your Roku device to another location. The second one is when your location already has a Roku device. Can you sign in to your account in both instances?
Yes, you can!
The first situation is straightforward. We've already established that you only need two things for your Roku device to work anywhere: a compatible TV and a Wi-Fi connection.
As long as you have your Roku device, access to the Internet, and a compatible TV, then signing into your account will be no problem.
TCL 49S325 49 Inch 1080p Smart Roku LED TV (2019)
Easy Voice Control: Works with Amazon Alexa or Google Assistant to help you find movie titles,...
Smart Functionality offers access to over 5,000 streaming channels featuring more than 500,000...
1080p Full HD Resolution excellent detail, color, and contrast
Last update on 2023-10-01 / Affiliate links / Images from Amazon Product Advertising API.
The second situation is also direct to the point. You can sign in to your Roku account from another Roku device.
Roku does not permit multiple accounts on the same device, but it does permit multiple devices to be linked to the same account.
There's nothing that stops you from signing into your Roku account anywhere!
Conclusion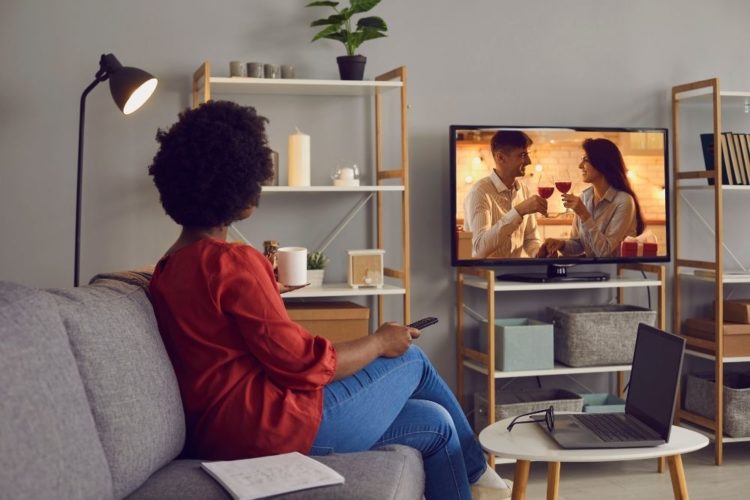 A Roku device is convenient for all your entertainment needs. You can bring it anywhere with just an HDMI-compatible television and Internet access.
If you wish to bring your Roku over to a friend's house, you can do so! You can even enable Guest Mode to make sure everyone will get a quality experience.
We hope you enjoyed this article. Are you planning to have your Roku tag along to your next hangout? Have you tried out the Guest Mode? Let us know!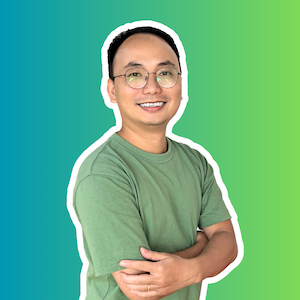 Vance is a dad, former software engineer, and tech lover. Knowing how a computer works becomes handy when he builds Pointer Clicker. His quest is to make tech more accessible for non-techie users. When not working with his team, you can find him caring for his son and gaming.