Your iPhone hotspot can be a convenient alternative to a Wi-Fi setup. While you know other phones and laptops can connect to your hotspot without any issue, you're now wondering:
Will your iPhone hotspot work for Roku?
The answer is yes, you can! You can use iPhone hotspot for Roku. We can guide you through it.
How Do I Connect My Roku to an iPhone Hotspot?
It's easy! Have both your Roku and iPhone ready for the next steps.
Make sure your iPhone has enough cellular data for streaming shows on Roku.
Turn on your iPhone's data connection and mobile hotspot. Make sure you allow others to join your hotspot in the settings!
Then, use your Roku remote to go to your Roku Settings.
From Settings, look for "Network."
Choose the "Wireless" option. Here, you'll see all available nearby networks for your Roku.
You should be able to see your iPhone's hotspot name. Connect to it, input a password if you have one, and you're all done!
Roku's services should work fine with your iPhone hotspot. Remember to have enough cellular data on your phone!
It also helps to be mindful of your phone battery. Keep your iPhone charged. Having a hotspot will consume more battery than usual.
What Do I Do If My Roku Won't Connect to My Hotspot?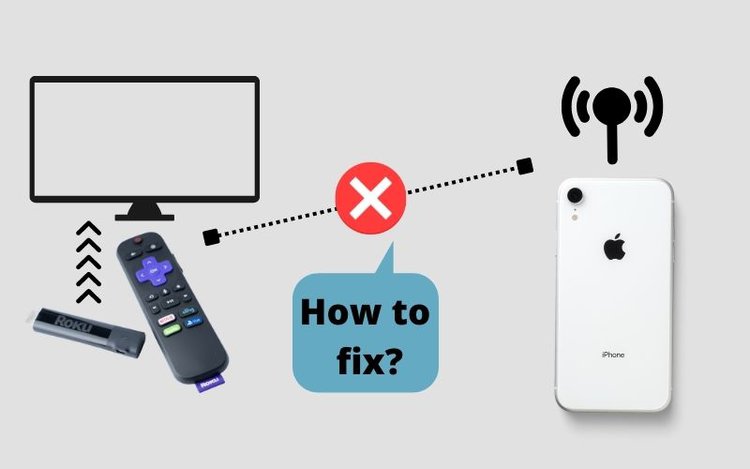 It's frustrating when your Roku can't seem to connect to your hotspot. You've followed all the right steps repeatedly, but something doesn't seem to work.
If you continuously get an error message or can't access Roku services while on your hotspot, we've got solutions.
#1 Reset Network Settings on Your Roku and iPhone
Go to Roku first. Use your remote to go to the Settings, click "System," and "Advanced System Settings".
Soon, you'll find a Network Connection Reset menu. Click this option to perform the reset.
Doing this will remove your saved network settings. You might have to re-enter your home Wi-Fi password and your iPhone hotspot's password.
Now that we're on the topic of your iPhone go to its Settings as well.
Go to "General". From there, you'll find the "Reset" option at the very bottom. Go through this setting and select "Reset Network Settings".
This will also delete all stored Wi-Fi passwords.
Now that you have reset both network settings try the steps to connect Roku to your iPhone hotspot again.
We have two more solutions to try below if it still doesn't work.
#2 Change Your Hotspot's Password
Go into your iPhone Settings. From there, go to "Cellular".
Go to "Personal Hotspot or Settings" next, tap "Personal Hotspot," and look for the option that allows you to change your password there.
When changing your password, make sure not to use any special characters. According to the Roku Community Forum, special characters may not work well with the Roku device.
Use lowercase letters and numbers instead.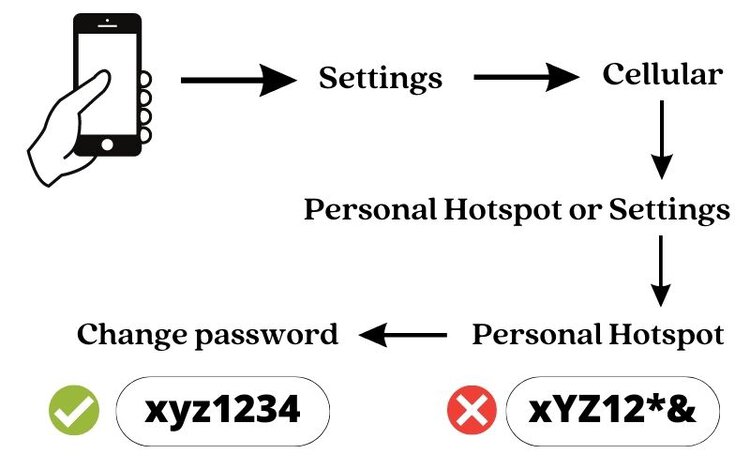 Once you're done, follow the steps to connect your Roku to your iPhone hotspot again. Make sure to input the new password this time!
#3 Update Your Roku Device
Your Roku should update automatically, but there may have been an update or two that it missed. You can take this chance to update your Roku manually.
Updating your Roku helps improve its performance for a smoother experience. Going for a long time with no updates may be affecting your connectivity without you knowing!
To update your Roku, go to your Settings and choose "System". There should be a "System Update" option available that will alert you for possible updates.
If there is one, let your Roku update immediately. It will shut down and restart while the update is ongoing, so wait it out.
Once your Roku is updated, try to connect to your iPhone hotspot again.
How Can I Use My Hotspot for Roku Without Using a Remote?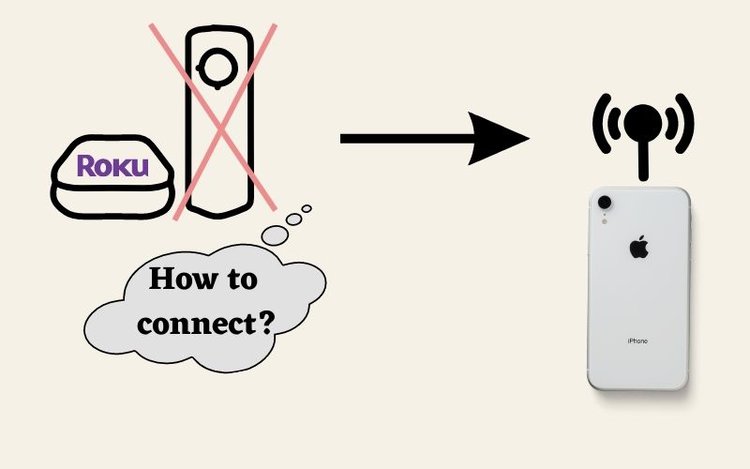 Is your Roku remote unavailable or missing for the day? No worries. We know our steps have included a Roku remote so far. However, you can connect to your iPhone hotspot without a remote!
All you have to do is the following:
Download the Roku app from the App Store or Google Play Store.
Ensure your smartphone and your Roku are on the same Wi-Fi network. If you aren't connected to the same Wi-Fi network, you won't be able to complete the next steps!
Make sure your iPhone hotspot is on and ready.
On the Roku app, go to "Devices".
Your Roku device should pop up. Select it and connect your iPhone as a virtual remote.
From there, you can go to the Roku Settings, look for "Network", and connect Roku to your mobile hotspot.
Congrats! Now you know how to use your smartphone as a virtual remote and connect your Roku to your iPhone hotspot, too.
Is It Okay to Use My iPhone Hotspot for Roku?
It's perfectly okay to use your iPhone for your Roku! It's convenient, especially if you're bringing your Roku device somewhere or your Wi-Fi is currently unavailable.
However, you have to keep in mind that the following may happen:
Your connection may not be as stable. Check your phone signal and cellular data when your streaming buffers or slows down.
Streaming shows will consume a lot of data. You might need to top up your cellular plan if you plan to keep using your iPhone hotspot in the long term.
How Much Data Will Roku Consume From My Hotspot?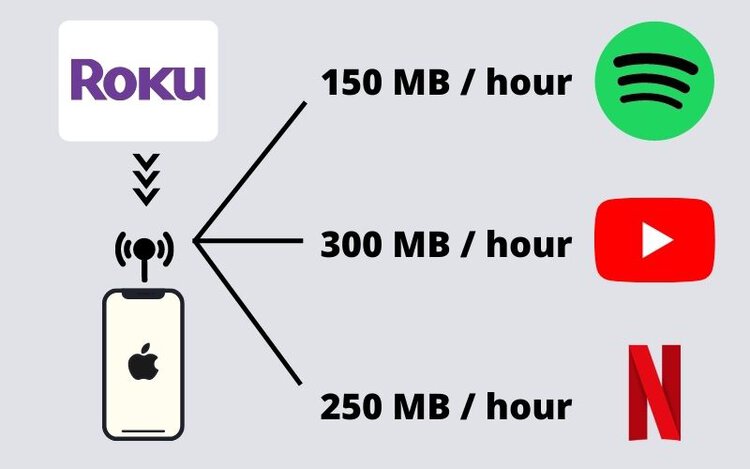 It depends on what you use Roku for!
Roku can stream your favorite shows from Netflix, Hulu, DisneyPlus, and other streaming channels. It can also play your favorite music and videos from Spotify and YouTube.
All three forms of streaming consume different amounts of data.
According to a study by WhistleOut, streaming music will consume around 150 MB per hour.
Meanwhile, streaming YouTube videos will take up to 300 MB per hour. Streaming Netflix will consume around 250 MB an hour.
You can adjust your data usage with these estimates!
How Can I Know How Much Data I'm Using For Roku?
You can, however, monitor your data with more than mere estimates.
Your iPhone should have a breakdown of your data usage in its settings.
To find out more about your data usage, go to "Settings" and select "Cellular".
There are System Services available here. This is where you can see the Personal Hotspot data breakdown for yourself!
On the other hand, you can also track data usage through your carrier's app. If you have it downloaded, you can check your data consumption there!
Can I Limit the Amount of Data Roku Will Consume From My iPhone Hotspot?
Absolutely! If you want to be able to use your cellular data for more than just Roku, you have to find a way to conserve it.
You can try to limit your hotspot data usage through the following:
#1: Make Sure You Have Your Bandwidth Saver on Your Roku
Luckily, Roku already has a Bandwidth Saver installed for you to use.
If you've been streaming for four hours, Roku will detect this as inactivity.
As a result, it will send you a prompt. You have to confirm that you are still watching, and playback will continue. If not, Roku will exit the channel after some time.
After exiting, it won't be using your data anymore.
If you have disabled Roku's Bandwidth Saver before, now's the time to turn it back on again. It'll save you data for your iPhone hotspot!
Turn it on again by going to your Roku Settings. Go to "Network", click "Bandwidth Saver", and make sure you have it on.
#2: Lower Your Roku Video Resolution Rate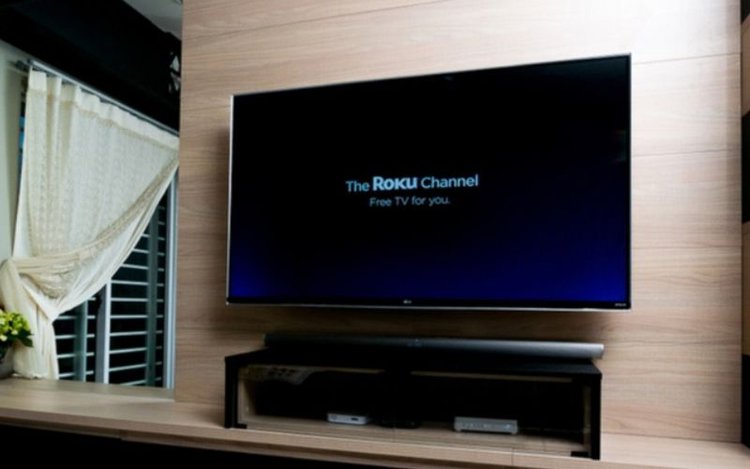 You can choose to play your videos at a lower quality to save your data.
To lower your video resolution rate, go to "Settings" and click "Display type".
Auto-Detect may be on. This gives your Roku high-resolution rates for crisp videos. Deselect this option and choose a lower resolution rate to save data!
#3: Limit Data for Your iPhone Hotspot
There are multiple ways to limit your data usage on your iPhone.
First, you can choose to switch to a data plan that caps your usage every month.
However, you can also go into your iPhone settings and use Low Data Mode.
Low Data Mode limits how applications use up your data in the background.
As a result, updates, autoplay, and automatic downloads may be reduced. Apps react differently, so some of them may stop doing background activities or automatic downloads altogether.
You can also go into Settings, then into "Screen Time". From there, go to "Content & Privacy Restrictions".
You can limit your screen time for certain apps or disallow background app activity.
Either way, both methods save your data, so you can ensure your mobile hotspot can continue working!
Conclusion
You can use your iPhone hotspot for Roku. However, you may encounter a few issues that we've discussed above.
Maybe you're having difficulty connecting your Roku to your iPhone. Maybe you're worried about how much data streaming Roku will take up.
Whatever the case, we've covered it all. Bookmark this article for speedy solutions next time you try to connect Roku to your iPhone hotspot!
Let us know what you think, and we'll see you in the next article!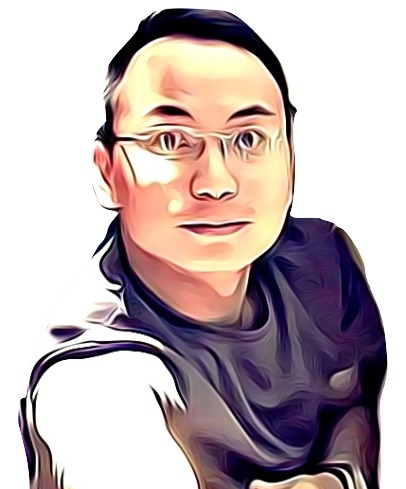 Vance is a dad, former software engineer, and tech lover. Knowing how a computer works becomes handy when he builds Pointer Clicker. His quest is to make tech more accessible for non-techie users. When not working with his team, you can find him caring for his son and gaming.