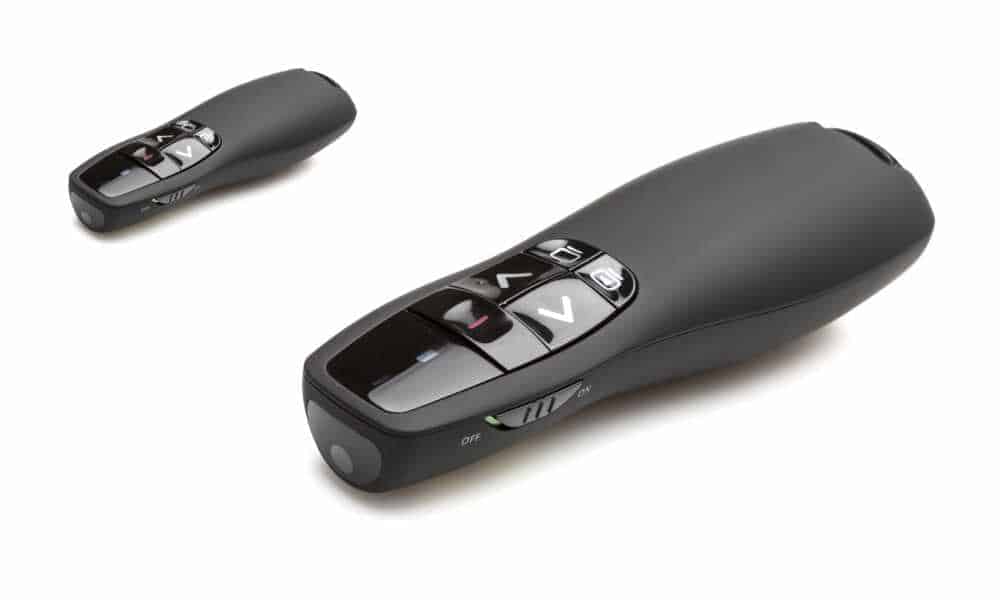 Best Laser Pointer of 2019: Complete Reviews With Comparisons
Laser pointers are small, hand-held devices that are designed to produce light beams. Today, consumer laser pointers are mostly used as presentation pointers, for astronomy and as toys for cats. The most familiar application of the laser pointer for most people would be the presentation pointers.
In the field of astronomy, laser pointers have become particularly useful tools. Green laser pointers are used to point out celestial objects, including stars and constellations.
Those who are used to seeing presentation pointers may be surprised at how far light beams from green laser pointers could travel, into the night sky. There are a number of reasons why green laser beams can be easily seen at night.
Laser pointers are also used as toys for cats. This is due to the feline creatures' never-ending obsession with the laser beam! Cats possess a natural predatory instinct, and will usually chase after anything that moves.
IN A HURRY? HERE'S OUR TOP PICKS…
Top Laser Pointer Reviews
​Presentation Pointer: Logitech R500
Sale
Logitech is known to produce excellent computer peripheral devices, and the R500 is no exception. The Logitech R500 is a very versatile and advanced presentation pointer.
First released in May 2018, it has quickly become a popular model for professional presenters. It is highly compatible with various operating systems, computers and devices, and priced relatively affordably.
It is also known to work well with projector screens and on walls. Previously, we did a review on three top Logitech presentation pointers, and the R500 was the best laser pointer for presentation.
Product Highlights
The Logitech R500 Presentation Pointer is designed to work with most presentation software, including PowerPoint, Prezi, Google Slide, Keynote and PDF. It also works with Windows, Mac OS, Android and iOS operating systems.
Connectivity is provided in two choices- you could either use its wireless USB receiver to connect with your computer, or connect using Bluetooth. The device has an app that lets you track battery life, customize the button functions, and set a timer for presentations.
What We like
The first thing that impressed us was the model's compatibility with most presentation software and operating systems. This gives it a range of flexibility for use in different settings, and eliminates the need for customers to buy different pointers for different systems.
We also like the presentation timer feature, which we think will be helpful to any seasoned or new presenter alike. The textured grip gives you a good feel of the pointer, and the controls are fairly easy to use.
This model also has a good operating range of 65 feet (20 meters), which is adequate for meeting rooms and even lecture halls.
What We don't like
Some customers commented that their R500's controls started wearing out after a year of intensive use. We think this may be a concern for those who give presentations frequently, but otherwise, there was no other aspect of this product that we didn't like.
For LCD/LED: Logitech Spotlight Presentation Remote
Sale
The Logitech Spotlight Presentation Remote was released in 2017 and proved to be a hit. It is an advanced remote that lets you highlight or magnify data with a spotlight (hence the name).
Its cursor can work like a mouse; you could use it to play and pause videos, click on web links and switch between different modes. This device is compatible with both Mac and Windows operating systems, and works with popular presentation software such as Google Slides, Prezi and PowerPoint.
It is also designed to work with smart TV monitors. The Logitech Spotlight was our recommended presentation remote for TV screens when we did a comparison with a few other models.
Product Highlights
Your overall experience with the product starts with its sleek, user-friendly design. We find the gold color option to be particularly appealing, and definitely makes the device stand out from other competitors.
However, another area that stands out is its compatibility with LCD and LED TV screens. Not many presentation pointers work well with TV screens as the monitors are designed to absorb incoming light.
Moreover, non-compatible laser pointers could damage your television screens. The Logitech Spotlight solved this problem and is our top recommendation of presentation pointers for TV screens.
What We like
The device has an excellent long range of 98 feet (30 meters), which easily wins most presentation pointers hands-down. This will be useful for those who have to present in large halls.
It also allows you to connect to your computer using both Bluetooth and a wireless USB receiver. The quick charging capability is a bonus for professionals who are constantly on the go.
Some customers claim that they are able to continue presenting for hours after just a minute of charging! Meanwhile, the timed alerts are very useful for keeping time for your presentation.
What We don't like
The somewhat steep price of this remote makes it expensive for those who do not present frequently. Another shortcoming is that the Logitech Spotlight does not have magnifying and highlighting functions for iPhones.
However, we think that regular presenters will find it a worthwhile investment due to its compatibility with most presentation software and operating systems, as well as LED screens.
Longest Range: Pinty Green Laser Pointer [Astronomy]
Pinty Hunting Rifle Green Laser Sight Dot Scope Adjustable with Mounts
DURABILITY, made of aerospace grade aluminum, our laser sight features 532 nm wavelength, works well...
POWERFUL GREEN LASER, highly visible green laser in any environments with improved accuracy, reaches...
CONVENIENCE & COMPATIBILITY, comes with a remote control to easily switch laser on and off;...
The Pinty Green Laser Scope is a highly recommended pointer for astronomy use.
It was designed to work as a laser scope for hunting rifles, featuring an aerospace-grade aluminum housing; and figure-of-eight dual hole mount or 20mm weaver mount.
Its upgraded optic results in a bright and sharp green laser light, although its power output is less than 5mW. The Pinty Green Laser Scope is quite easily the best laser pointer for astronomy, even when compared to other popular models.
Product Highlights
From an astronomer's point of view, the strong green laser is the standout feature as it aids in stargazing. Green lasers are known to be the best for astronomy as our eyes are very sensitive to green light.
Furthermore, as green light travels through the air, the light gets scattered away from the main beam by dust and air particles, allowing you to see it from the side. Take note that this laser pointer's battery is not rechargeable, meaning you would have to bring along replacements. Thankfully, the included Lithium ion battery can last for several hours.
What We like
We liked how durable this laser pointer is and how its mounting mechanism was designed to be simple. It's easy to replace its battery while still mounted on a rifle, and it boasts an extremely high reaching distance of 980 to 1,000 feet (298 to 304 meters).
The Pinty Green Laser Scope could even be controlled by remote.
What We don't like
The laser scope is difficult to adjust to zero, which may be an issue for those who use it in hunting. The weaver mount was also a design flaw as users commented it fell off too easily.
The lack of a child lock feature and a non-rechargeable battery are also drawbacks which we think could be improved upon in future models.
Canon PR10-G Wireless Presentation Remote
Canon PR10-G Wireless Presentation Remote, Green
A Brilliant Green Laser1 that is 8X more visible than a standard red laser will get the attention of...
With up to 100-foot range, move freely around the room and engage your audience for greater impact.
Navigate your presentation easily with intuitive slideshow controls and a comfortable, smooth...
Canon's PR10-G Wireless Presentation Remote is on the higher end of wireless presenters. It emits a brilliant green laser that is up to 8 times more visible than your ordinary red laser pointers.
This presentation remote was designed to work in varying lighting conditions. It features a smooth layout, timed alerts on an LCD display screen, a low battery alert and a useful range of up to 100 feet (30 meters).
Product Highlights
The PR10-G is a plug-and-play remote, meaning no extra installation is required. PowerPoint and Apple's Keynote are two of the popular programs that it is compatible with.
Power supply comes in the form of 2 AAA batteries, which are included when you purchase the set. The buttons are quite intuitive and ergonomic, and you should not have issues with controlling the slides.
What We like
The PR10-G's green laser light is highly visible, and works even in the brightest lighting conditions. We like its cross-compatibility with Windows and Mac presentation programs, and its 100 feet (30m) range which covers fairly large rooms.
As a bonus, its timer and vibrating alerts are great for keeping time in your presentation. Many customers also commented that the battery life is excellent.
What We don't like
The first drawback of this remote is its relatively steep price compared to many models. Moreover, it lacks volume control, so you would have to set the volume on your PC before starting your presentation.
Logitech Professional Presenter R800
Sale
The Logitech Professional Presenter R800 is another promising device that uses a green laser. Similar to the PR10-G, it has a working range of 100 feet (30 meters) and is plug-and-play.
The R800 works with PowerPoint and other presentation software, and seems to perform better on a projection screen rather than on a TV screen.
Product Highlights
The R800 is a great option for those who need to present in large conference rooms. Its green laser pointer could be used to highlight a specific area on your slide; all you have to do is press on the aiming button.
The vibration alerts will be much appreciated by seasoned and novice presenters alike. These vibrations may be set at 2 minutes, 5 minutes and 10 minutes intervals, giving you a good idea of whether you are keeping to the schedule.
The R800 runs on 2 AAA batteries, which may last for over 1,000 hours if you do not use the laser pointer function. Moreover, the device's USB receiver may be stored in a compartment in the main unit when not in use, so you would not misplace it.
What We like
Logitech's R800 Professional Presenter has a good range of 100 feet (30 meters) and a highly visible green laser pointer. We like the vibration alerts set to specific intervals, as it would be a great aid in keeping time during presentations.
The presenter's battery life is excellent, and its laser works in all kinds of lighting conditions, making it a great all-round choice.
What We don't like
While the timed alerts are a good feature, we find it unfortunate that users are not able to customize them to their preferred intervals. Another downside is the R800's pricing- it is a little expensive.
Doosl Upgraded Presentation Remote Clicker
Sale
Doosl's Upgraded Presentation Remote Clicker comes in a sleek and professional design, and is bound to impress many viewers. Its exterior comprises a metal dome with nickel plating, while the keypad is made of silicone, assuring you of comfort when you hold it.
Product Highlights
The first thing that strikes you about the Doosl Upgraded Presentation Remote Clicker is its beautiful design. This pointer is an excellent choice for those who value their professional image.
Featuring a green laser light, intuitive controls and a plug and play design, this device checks off all the essential characteristics and more.
What We like
Doosl's presentation pointer offers an incredible range of 330 feet (100 meters), among the longest wireless range for such devices. This would suit those who have to frequently present in large seminar rooms or lecture halls, as the range is easily thrice that of many competing models. Its green laser light is strong and shows up brightly in both dim and well-lit room conditions.
We also like the minimalist design and simple controls. Further, this device uses a rechargeable lithium battery, which could last for a month and has a low battery warning.
What We don't like
The Doosl remote clicker does not work on television screens. Setting up the device initially is also somewhat difficult.
Buyer's Guide
There are many ways to use a laser pointer, and so a good laser pointer should be well-suited to the purpose it was intended for. Key features that set apart one laser pointer from another include its power output, color of laser beam, range, adjustability, accessories, size and price.
Power Output
Power output is a feature that varies greatly depending on what the pointer is meant to be used for.
Presentation pointers require a fairly low power output of 5 mW or less; laser pointers for astronomy may require an output of more than 5 mW; while laser toys for cats should have a low wattage of only around 1 mW.
Astronomy laser pointers are high-powered as they have to be projected far into the night sky and point out celestial objects. In contrast, toys for cats should have low-powered lasers in order to be safe for human and animal use.
Presentation pointers use a fairly low output as they have to be safe for consumer and indoor use, and any accidental shining of the beam into human eyes could be hazardous for health.
Color of Laser Beam
The most common laser color people are familiar with is red. Red laser pointers are frequently used for presentations and as toys for cats and dogs.
However, green pointers are common for astronomy as our eyes are more sensitive to green light. Green lasers also get dispersed by air and dust particles, allowing you to view it from the side.
Some presentation pointers may also feature white spotlights for highlighting and magnifying. This makes it more relaxing to the eyes.
Range or Adjustability
Range is yet another area where pointers vary a lot. While pointers for astronomy could reach up to a thousand feet (300 meters), laser pointers for cats may only reach up to 50 yards (45m).
Presentation pointers could typically reach between 50 to 100 feet (15–30m), which is ideal for lecture halls and indoor spaces.
A related feature is adjustability, especially for astronomy laser pointers. These devices have a focus that can be adjusted according to lighting conditions, which is helpful when looking at constellations at night.
Accessories
While accessories may not be the first criteria you look at in a laser pointer, they could be a tie-breaker when comparing laser pointers of similar specifications.
Professional presenters may value accessories such as a carrying case and fast-charging USB cable. On the other hand, cat owners would be more inclined towards accessories such as a rubber toy mouse for their pets to play with.
Hunting hobbyists will prefer accessories such as mounts for their laser scope. Therefore, manufacturers need to be clear about their target customers and what accessories to include with each product.
Size
Size is a feature in which most people would assume "smaller is better". However, a high-powered laser scope such as those used with hunting rifles could be hefty and weigh up to 5 ounces (140 grams).
The key is to avoid getting devices that are considered heavy for their power output and purpose. For instance, presentation pointers that weigh over 3 ounces (85 grams) would be considered cumbersome and tiring to hold for long periods.
How Much Should I Spend?
In terms of cost, we have found that a handful of top-rated laser pointers would set you back by a significant amount. However, the vast majority of good laser pointers we reviewed on this site are affordably-priced.
Final Verdict
Laser pointers come in various colors and can be used for multiple applications. Whether you're using it for fun or plan to use it at your next presentation, laser pointers will enhance your ability to keep your audience's or pet's attention. Hopefully, this article has helped you find at least one laser pointer that you liked.