Whether it's a wilderness emergency in which you're using a sharp laser beam to alert someone of your presence or a classroom lecture that requires you to point out specific things in the presentation, laser pointers can be useful in several different ways.
However, because of recent advancements in technology, their popularity is only growing. Nowadays, construction crews can use green laser beams to indicate where certain materials need to be placed. Moreover, homeowners can also use them to scare away geese from their property. There are several ways in which a laser pointer can make your life easier. This is precisely why having one with you is better than not having one.
To know where you can get one, read on to know more about the five best laser pointer stores.
This online store sources its laser pointers from its professional laser factory. They have an extensive range of laser pointers with different wavelengths and outputs. To ensure their deliveries are made on time, they have functional warehouses in the USA, Australia, and Europe. They deliver their products worldwide and through other platforms like Amazon, eBay, and Wish.
The laser pointers they offer on their website are distributed into two categories:
By color
By power
The color category is bifurcated into four subcategories: green lasers, red lasers, blue and violet lasers, and 485nm lasers. Similarly, the power category also has four subcategories, including 1mw to 200mw, 300mw to 500mw, and 1w to 5w. Moreover, apart from laser pointers, they also sell accessories such as an aluminum case for laser pointers or a battery charger.
All in all, laserpointerstore.com is a trustworthy website that you can go to for all your laser pointer-related needs, whether you want an accessory or a high-powered laser pointer. They claim that they can ship out all of their products within 24 to 72 hours and that standard shipping can take up to 15 to 20 days. They also have a full refund policy that lets customers return what they've bought within 30 days of purchase. So, in the case you're not satisfied with a purchase, they can give you a full refund.
Big Lasers is a company based in the USA that started operations back in 2005. Whether you need a laser pointer for a search and rescue mission, astronomy research, military use, or even if you're a laser pointer hobbyist, they have something for everyone. Their product categories are:
Blue laser pointers
Purple laser pointers
Yellow laser pointers
Green laser pointers
ed laser pointers
IR laser pointers
Low-noise lasers
RQ-switched lasers.
Apart from laser pointers, customers can also buy flashlights and laser pointer accessories from this store. Their website also states that if a customer isn't satisfied with their purchase, they can claim a refund within seven days. However, unlike the Laser Pointer Store, Big Lasers charges a 25% restocking fee in case of any returns.
However, Big Lasers is different from the competition because of their Diode Pumped Solid State Lab (DPSS) Lasers offering. These lasers are perfect for industrial and scientific applications and can be used for different purposes such as:
Microscopy
Life sciences
Material science
Spectroscopy
Big Lasers also goes a step beyond and lists these lasers according to beam frequencies and output powers. The typical delivery time for their lasers is two to three weeks, and all of their payments are secured via SSL encryption. To ensure all deliveries are completed without any hassle, they only trust FedEx and the United States Postal Service for their deliveries. Additionally, users can also sign up and create an account on https://biglasers.com/ and read the free content they post regularly on their blog.
Lastly, if customers have any unanswered questions, they can call them on their toll-free number (877.256.6513) Monday to Friday between 9 AM and 5 PM.
Laser Pointer Pro is a store that aims to sell state-of-the-art laser pointers at the most affordable rates. They started operations back in 2010, and since then, they've become a respected online retailer for high-quality laser pointers. They also have the most extensive product lineup we've seen online.
They sort their products within the following nine different categories:
Lasers by color: Green, blue-violet, red, blue, and others
Lasers by power: 50,000mw, 30,000mw, 10,000mw, 6,000mw, 5,000mw, 4,000mw, 3,000mw, 2,000mw, 1,500mw, 1,000mw, 500mw, 400mw, 300mw, 250mw, 230mw, 200mw, 150mw, 120mw, 100mw, 50mw, 30mw, 20mw, 10mw, 5mw, and 1mw
Lasers by hot: Laser 301, 302, and 303
Laser by application: High powered lasers, multifunction lasers, burning laser pointers, waterproof laser pointers, astronomy lasers, 2 in 1 laser pointers, lasers for presentation, pet lasers, and camping lasers
Lasers by shape: Pen lasers, Gatling lasers, laser flashlights, remote lasers, keychain lasers, and others
Lasers by wavelength: 655nm, 650nm, 638nm, 532nm, 520nm, 473nm, 450nm, 445nm, and 405nm
Lasers by material: Copper, stainless steel, and aluminum alloy
Lasers by battery: AAA battery, USB laser pointers, 16340 battery, and 18650 battery
Lasers by class: Class 4, class 3A, class 3B, and class 2
Laser Pointer Pro also offers one of the longest laser pointer warranties we've seen (180 days) on all of their products, making them an easy choice for customers. According to their website, they take 5 to 7 days to ship an order, and they also share the tracking number within ten days. Moreover, Laser Pointer Pro is also one of those few websites that offer their products at wholesale prices.
LaserTo has a large team of skilled professionals who are experts on laser diode technology, and they have also partnered with several top-of-the-line laser pointer manufacturers in mainland China. They've combined laser diode technology with affordability giving their customers quality laser pointers at a fraction of the price. The product categories on their website are:
Handheld laser
Laser sight
Accessories
Laser system
Application
Wavelength
Power
LaserTo also offers live chat support via their website, and if customers still can't resolve their complaints, they can email LaserTo at support@laserto.com. The warranty period for every laser pointer that you buy from LaserTo is listed on the product's description page. In most cases, these warranties range from six months to a year, which is longer than industry standards.
If customers aren't satisfied with a product they've received, LaserTo claims they can make a full replacement for free if they think it is defective. Additionally, they also offer a seven-day satisfaction guarantee. Even though they claim to deliver all of their products within 5 to 10 days, the website also states that it can take longer in some cases.
However, one of the most interesting bits about LaserTo's website is available in ten different languages. Those languages are:
English
Mandarin
Arabic
Russian
French
German
Spanish
Portuguese
Italian
Japanese.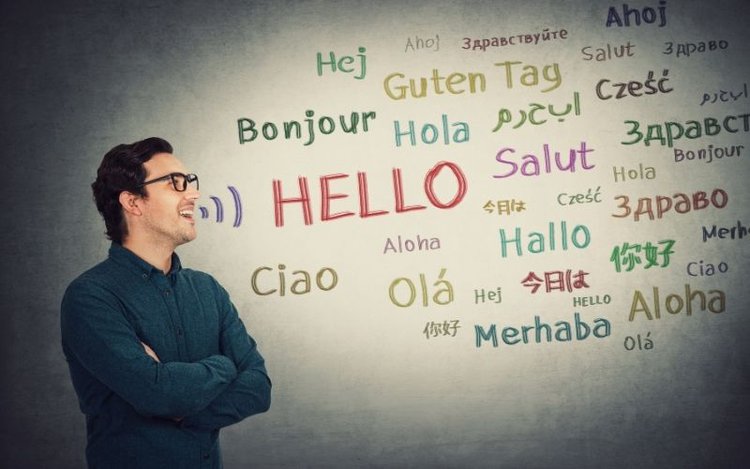 This is a unique feature you're not going to find on many different websites. Additionally, visitors can also view product prices in four different currencies, which are:
US Dollar
Chinese Yuan
Russian Ruble, and
Euros.
Conclusively, much like Laser Pointer Pro, LaserTo also offers its products at wholesale rates to bulk purchasers. If you're interested, you can email them.
Sky-lasers is an online laser pointer store based in China. They sell high-quality laser pointers and accessories, and according to them, all of their products are certified by the companies they source their products from. These companies are:
All of these companies have been certified by the FDA. They ship their products worldwide and offer a 12-month warranty on all of their products. Their products also come with a powerful guarantee. If a certain product does not live up to your expectation, you can return it since they also offer a 30-day money-back guarantee. The product categories listed on their website are:
Sanwu lasers: Striker series, pocket series, silver series, guardian series, and challenger series
Jetlasers
Once you've placed an order, your parcel can reach you in between ten to twenty-five days, but if you select the Express Shipping feature, you can get it between four to seven days. To look for different laser classes on their website, you can click on the Advanced Search feature. Additionally, this feature will also show you other categories like Output Power and Wavelength.
Wrapping Up
Based on our research, the options mentioned above are some of the best laser pointer stores that you can find online. While several other stores claim to sell the best products in the market, these stores have stood well against the test of time. They've built a reputation and continue to satisfy several laser pointer fans worldwide.
So, if you're considering buying a quality laser pointer, don't experiment. Take the tried and tested route; we assure you, you won't be disappointed.