BenQ and XGIMI are two of the most popular and highly recommended projector brands. If you are shopping for a new projector, you might consider these two on your list.
BenQ is the leading Digital Light Processing (DLP) projector manufacturer. Most of their products use DLP, which allows projectors to produce sharp, clear contrast and brighter colors in their images. They have a wide portfolio that includes home theater, professional, and gaming projectors.
On the other hand, XGIMI is a top-of-mind brand for portability. Entering this space in just 2013, XGIMI proved to be one of the most reliable brands, being powered by an Android System.
To help you choose which brand to purchase, we'll be comparing BenQ and XGIMI using these 4 considerations:
Who they cater to
Product features, quality, and materials used
User reviews and ratings
Customer service experience
Here's a comparison snapshot for your reference:
BenQ
XGIMI
Who they cater to

Cater to home theater enthusiasts and gamers
Cater to companies who look for easy to use meeting room projectors or reliable outdoor events projectors

Cater to home and on-the-go theater enthusiasts

Product Features, Quality, and Materials Used

Uses DLP technology for sharper and brighter projections
Has affordable and high-end projectors
Setup is similar to other projector brands

Some use DLP technology for sharper and brighter projections
Some use Laser technology for long-lasting brightness and color precision
Generally priced higher than other home theater projector brands
Built with Android TV OS – has 5000+ available apps
Modern and subdued designs

User Reviews and Ratings

Not many 4K options
Some models are a bit noisy
Limited brightness adjustments
Easy to purchase accessories from different brands

Some models take up to 1 minute to reboot and load specific functions
Constant refocusing
Long battery life – Can cover 1 entire movie

Customer Service Experience

Bad customer service – slow response

Bad customer service – hard to contact and no definite response
Now let's dive deeper into these findings about the BenQ and XGIMI brands.
Who They Cater To?
BenQ and XGIMI have different product portfolios that address different needs and customer profiles. Before you commit to purchasing a product, check which of these brands would have the product that matches your needs and your lifestyle.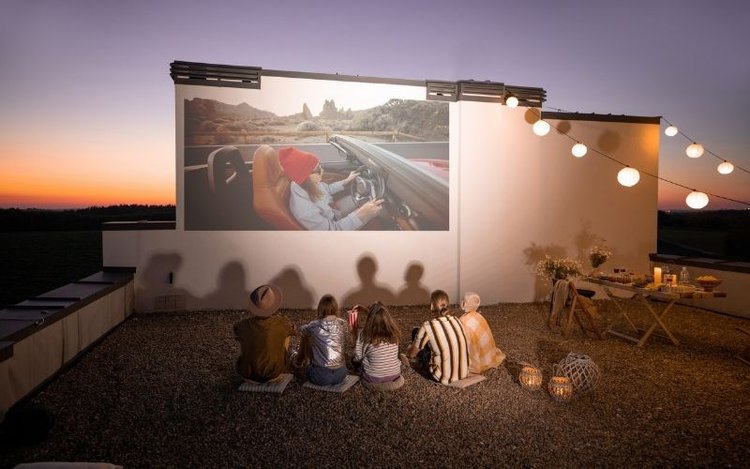 BenQ
When it comes to more target audiences, BenQ has so much more than XGIMI.
BenQ has a projector for almost every market or occasion you have in mind, whether it's for your home theater, for gamers, for corporate offices, for big outdoor events, or even small private ones.
They also target a wider range of customers due to its price. They have models priced on the lower end, like the MW560 model, and those that can cost more than a second-hand car.
Sale
Last update on 2023-03-30 / Affiliate links / Images from Amazon Product Advertising API.
XGIMI
XGIMI mostly highlights their portable projectors, which are suited for customers who like to watch outdoors or bring them on vacation.
Sale
XGIMI Halo True 1080p Portable Projector for Outdoor Movie Night, 800 ANSI Lumen, Harman Kardon Speakers, WiFi Bluetooth, Auto Focus, Auto Keystone...
1080p Image 800 ANSI Lumens: Native 1080p FHD resolution paired with bright 800 ANSI lumens, 225%...
Android Tv: Access 5000+ apps via Google Play, including YouTube, Prime Video, Hulu, Disney +, HBO...
High Capacity Built-In Battery: Take Halo anywhere thanks to a built-in battery providing 2HRS of...
Last update on 2023-03-30 / Affiliate links / Images from Amazon Product Advertising API.
If you plan on bringing it to your camping trip or using it for a celebration in your garden, you can expect that its battery life can last up to 3 hours.
The verdict: If you want reliable projectors at home or at work, we suggest you go for BenQ. But if you want to bring your projector wherever you go, you can rely on XGIMI. For practical shoppers out there, BenQ can surely give you quality models at an affordable price.
Product Features, Quality, and Materials Used
Both BenQ and XGIMI are known for different strengths. BenQ is more known to be an accessible and trusted DLP brand, while XGMI is known for the modernity in systems and in designs. Check these below and see which brand can give you the projector you would need.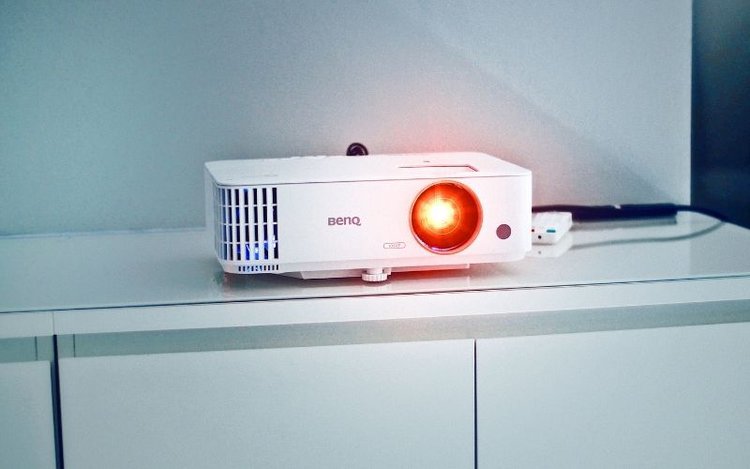 BenQ
As shared earlier, BenQ is one of the most reputable DLP projector brands. So if you're looking for a trusted model with great color accuracy and sharper image projection, this is the brand for you.
Sale
Last update on 2023-03-30 / Affiliate links / Images from Amazon Product Advertising API.
What's also great about BenQ is its no-nonsense setup and interface, making it easy for customers to use. So if you're switching to BenQ from another brand, you won't have to take long to make the device work.
XGIMI
Compared to BenQ, XGIMI's portfolio has a better balance of DLP and Laser projectors. If you want to change your lamps less often, you can check out this brand's laser models.
Sale
Last update on 2023-03-30 / Affiliate links / Images from Amazon Product Advertising API.
This brand also stands out because of two things. First is their Android-enabled system.
Since they use Android, customers can access the wide app selection for Android users. This is definitely an added bonus to your usual projector specs.
Second, is their visibly sleek and modern design. Compared to most brands, XGIMI considered how their models would tie in the spaces of their users. Many customers love its aesthetic and do not worry about hiding their XGIMI projector because of its look.
The verdict: If you want a better viewing experience, BenQ wins this round. Their specs are more centered on providing you with a better watching experience. Since XGIMI portable models are essentially smaller, they would need to sacrifice some specs in their models. You may opt to buy their 4K products, but the prices will surely be higher.
User Ratings and Reviews
Need to know how their products actually fare upon use? It's always good to check users' feedback. Here you'd see what they really loved about BenQ and XGIMI, what you might encounter if you buy their products, and other things you need to consider.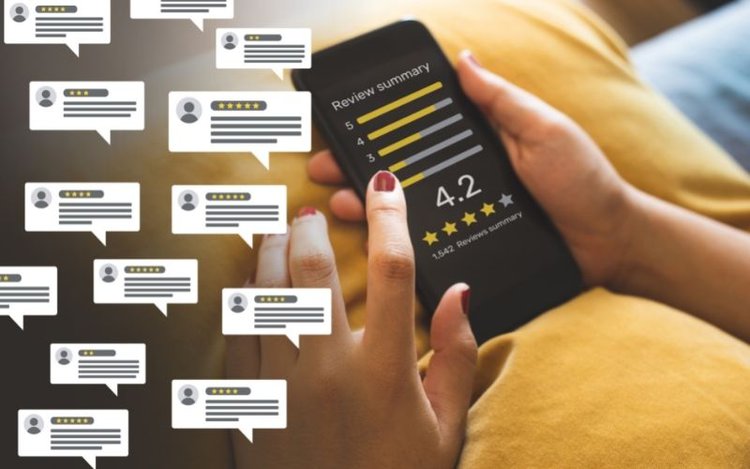 BenQ
Though BenQ has projectors for whatever setting, many customers hope the brand will have more options with a 4K display.
Another set of reviews we found is related to the newness of the model. Customers have noticed that the older models have noisier fans, especially when turned on for a long time, and that they have fewer brightness setup options. Best to look for the more updated models, so these inconveniences are already resolved.
But if you do encounter these small hiccups or wish to upgrade some parts of your BenQ projector, there's no need to worry about finding their parts and accessories. You can buy many unbranded or other brands' accessories and connect them to your projectors.
XGIMI
Meanwhile, for Xigmi, there's some work to do with their autofocus setting and system refreshes and loading time. Since they have relatively smaller parts and mainboards, it takes longer to load a specific function.
On the flip side, many customers are happy about the long duration of its battery. This makes it easier for them to bring their models anywhere without bringing chargers and backups.
The verdict: BenQ wins this round. Though both brands have their own set of flaws they need to address to provide for uninterrupted and quality watching experiences, BenQ has proven that in time, they get to improve on their weak spots. And if they do need to be fixed, there's a variety of ways and brands that can address them.
Customer Service
One of the most important things to look at when we purchase devices and other tech items is customer service response. If there's a sudden glitch or malfunction and you can't figure it out, we need quick assistance and the right support from our chosen brands.
For BenQ and XGIMI, it seems that there's a lot of room for improvement for customer care.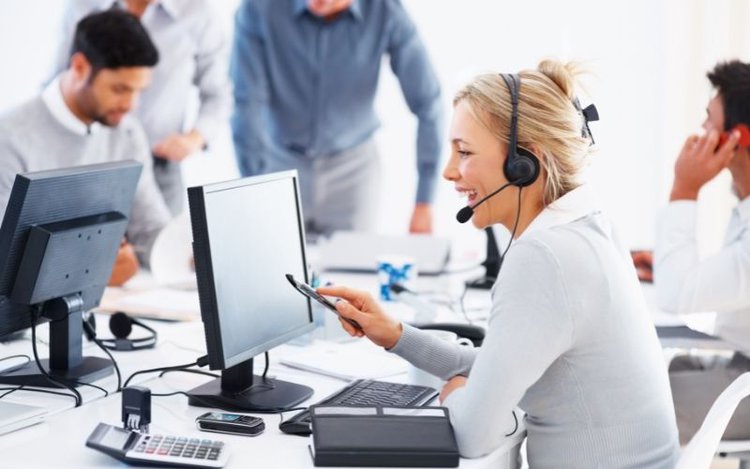 Both Brands – BenQ and XGIMI
If there's one thing these two have in common, it's their bad customer service.
For BenQ, most complaints take a long time to get feedback and resolution. Some customers even noted that it took them 3 to 4 months to solve, especially when you give back the models to service centers.
For XGIMI, customers find it difficult to find the updated customer hotlines. They have to go through many threads and sites to find out the contact details. And when they do get a hold of their customer support, they are met with phone transfers since the receivers are unsure of the solutions.
The verdict: No one wins this round as well. Both need to address their worrying customer support service.
The Final Verdict
Pros
Cons
BenQ

More models available with varying highlight features
Better color output
User-friendly

Some models need upgrading but lack replacements

XGIMI

Great addition to your home or office's design
Longer battery life
Portability

Slower processing of commands
Slightly more expensive
Overall, we believe that BenQ is the more reliable brand among the two. It has a bigger portfolio to cater to many needs and audiences, and in terms of model issues, we learn that the brand acts on customers' feedback especially when it comes to the interface and overall visual output.
But if you are first and foremost looking for portable projectors with good battery life, then we'd say that XGIMI has more expertise in that field. Just be prepared for possible issues along the way and consider them before you swipe your card.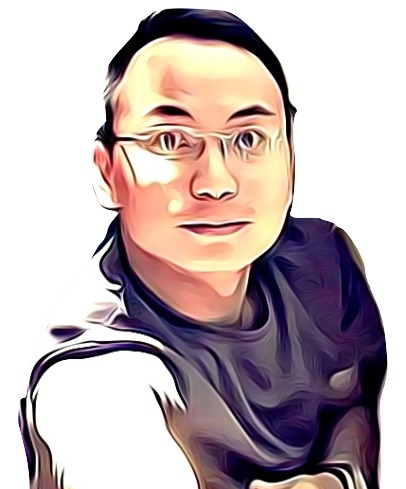 Vance is a dad, former software engineer, and tech lover. Knowing how a computer works becomes handy when he builds Pointer Clicker. His quest is to make tech more accessible for non-techie users. When not working with his team, you can find him caring for his son and gaming.