After spending thousands of dollars on a great projector, many people realize there's one more expense, a projector screen. Therefore it comes as no surprise that people often ask themselves, "are projector screens worth it?"
To keep it simple, a projector screen is worth it. Yes. But with so many screen options, it's vital to understand the differences between home theater, business presentation screens, and outdoor screens.
Apart from these types of screens, what about 4K projector screens? Let's consider these high-end and low-end screens and see their worth.
Are Projector Screens Worth It?
The important question here is, are projector screens worth it? Moreover, do projector screens come in various degrees of quality? Is there a difference between home theater, business presentation screens, and outdoor screens? Let's compare and contrast and determine the worth of projector screens.
Home Theater Projector Screens
Projector screens for your home theater are great, especially if you're comparing it to a bare wall.
A bare wall has many imperfections that disrupt the viewing pleasure of watching a movie.
If you're renting an apartment, you're stuck with the color of the wall, any cracks, scratches, and imperfections. Therefore a bare wall is not a good fit for a home theater projector.
Furthermore, even with a bare white wall, the paint will either be too flat or too reflective to give you good picture quality.
But this is where a home theater projector screen is worth it for your home theater set up.
A home theater projector screen is worth it because it is made with proper reflective properties to enhance your movie-viewing experience.
Many projectors also come with a black border that frames your projection. The black border assists in the elimination of light leaks in certain DLP projectors.
A home theater projector screen doesn't have to be permanent. Therefore if you're renting, you can purchase a screen that does not require drilling.
In this case, you can purchase a projector screen like the Century Star 120 inch screen with a tripod stand. You can also opt for something you can stick to your wall, like the P-JING projector screen.
Nevertheless, getting a home theater projector screen is worth the time and effort for a great home theater.
Business Presentation Screens
When it comes to business presentations, a projection screen doesn't have to be fancy. In other words, you do not need a 4K projector screen. Any projector screen will do.
Most presentations consist of bullet-point lists, some text, graphs, and perhaps an image or two. Usually, the images are not high quality. Therefore choosing a business presentation screen doesn't have to be complicated.
In this case, purchasing an inexpensive screen that stands on a tripod is great. A screen like the PRJTP42 is perfect. It's 40 inches diagonally, and it comes with a tripod.
Although the screen is pretty basic in quality, it is worth it if you're using it for slideshows and work presentations only.
However, if you have a high-definition or 4K movie projector, using this screen is not worth it.
Therefore it truly requires you to use it appropriately.
In other words, you have to purchase a business projector screen to view your slideshow. But, it doesn't have to be expensive. Other alternatives, like a white wall, doesn't reflect projector images clearly. So when it comes to choosing a business projector screen it's important to realize that low-cost is a good way to go.
Outdoor Screens
Like many projector screens, outdoor screens are worth it. However, to make outdoor screens worth it, you have to pair them with the proper projector.
There are several things we need to look at to make outdoor screens worth it. The first thing we should look for is within our projector. How many lumens does your projector have?
Next, we need to look at the picture quality of the projector. Are you using a high-definition projector or a 4K projector? Maybe you're using a standard definition projector.
Nevertheless, we can't pair an outdoor screen to a projector with low lumens.
The amount of lumens is important because it needs to be bright enough to compete with ambient light or even sunlight.
So, if your projector is more than 2,500 lumens, rest assured we can use it with our outdoor screen.
Now that we have that part covered, what about the outdoor screen itself? Will the screen be worth it for our projector?
They sell outdoor screens for every type of projector. So let's take a look at your projector. If you're using an HD 1080p or a 4K projector, it is essential to use an outdoor screen that corresponds to your image quality.
For example, getting a Century Star 4K outdoor projector screen goes well with your 4K projector. Therefore it is worth it in this case.
But, if you have a 4K projector, pairing it with a standard outdoor screen is not worth it.
High-End Versus Low-End Projector Screens
High-end and low-end projector screens are conceptual. That's because you can create your own projector screen, but does that mean creating your own screen is low-end?
What about high-end projector screens? What does that entail? Does price determine the quality of the product?
Let's discuss these questions a little more to find out.
DIY Projector Screens
Do-it-yourself projector screens are a great way to save money. It also gives you more control over what you need. Therefore depending on the type of projector you have, you can customize your screen to your specifications.
However, some might say that creating a projector screen yourself and spending little money makes it a low-end product.
For example, let's look at this DIY projector screen. It is made with Gorilla Tape and a white shower curtain. The frame consists of sponges.
Dollar Tree DIY Outdoor Movie Theater | Projection Screen
These items are inexpensive, which makes this project easy to make. But does that make it low-end?
As long as it works for your projector, that's what counts.
Pricey Projector Screen
Does a higher price mean the product is high-end? Not always.
Many projector screens are fantastic. You can purchase a relatively inexpensive projector screen that is suitable for HD 1080p, 4K, and in some cases 8K images. Even though the price is good, the product is high quality and high-end. Take the P-JING projector screen. It's very affordable with many high ratings.
On the contrary, there are expensive projector screens that are clearly high-end products. If we look at the Silver Screen 120 inch projector screen. The product has a near-perfect rating but a high price as well.
The materials are sturdy and made for long-term enjoyment. The Silver Screen projector screen has a reputation as a high-end product. If you look at reviews, users also agree that it's high-end as well.
Therefore high-end projector screens like the Silver Screen are worth the price. However, that doesn't mean you cannot purchase a low price, high-end projector screen as well.
However, the major difference between the P-JING and the Silver Screen, is that the Silver Screen will last a long time. The P-JING even though it's good for the price, is not made to last which means you'll have to purchase another one sooner than you'd like. Therefore, the worth of the projector screen isn't the high price or affordability, the worth ultimately depends on your choice.
4K Projector Screens
Let's talk about 4K projector screens in conjunction with 4K projectors. A 4K projector screen primarily works if you purchased a 4K projector. In other words, if you do not have a 4K projector, then a 4K projector screen is not worth it for your machine.
Nevertheless, let's elaborate. 4K projector screens properly reflect 4K images from 4K projectors. However, if you're using "normal projector screens," your 4K image will suffer.
A true 4K projector is 3,840 by 2,160 pixels. Therefore a 4k projector screen is needed to reflect each pixel properly.
When choosing a projector screen for your 4K machine, it's important to understand the differences between the screen materials. For instance, a projector screen is made from vinyl that allows a smooth picture. However, it also contains coatings to reflect the image properly.
However, projector screens for lower image quality, let's say 1080p screens, will not give you a 4K quality image. That's because screens also have textures that assist with picture quality. Consequently, a screen created for 1080p images has small bumps that help it reflect the image correctly. But a 4K projector screen is smooth.
The smoothness of the screen reflects each pixel clearly for that 4K image you're looking for.
Therefore, a 4K projector screen is worth it if you have a 4K projector. But if you're using a projector screen that's not made for 4K images, it will not be worth it because the reflective properties do not match your projector.
Let's Wrap Things Up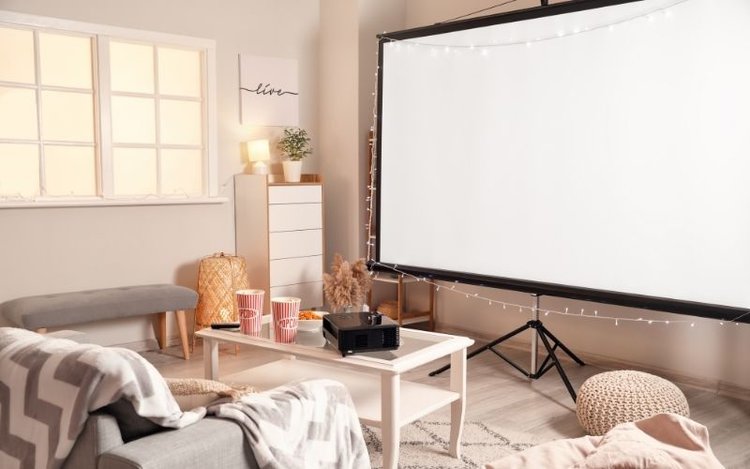 Are projector screens worth it? Yes. Projector screens are worth it if you purchase a screen that works for your projector.
If you have a projector that has a 4K image, purchasing a screen for a 4K image is best.
A projector screen is worth it when you understand the specifications of your projector and pair it with a proper screen.
A projector screen is not worth it if you use it incorrectly.
Nevertheless, we hope you found value in the different types of screens presented to you here.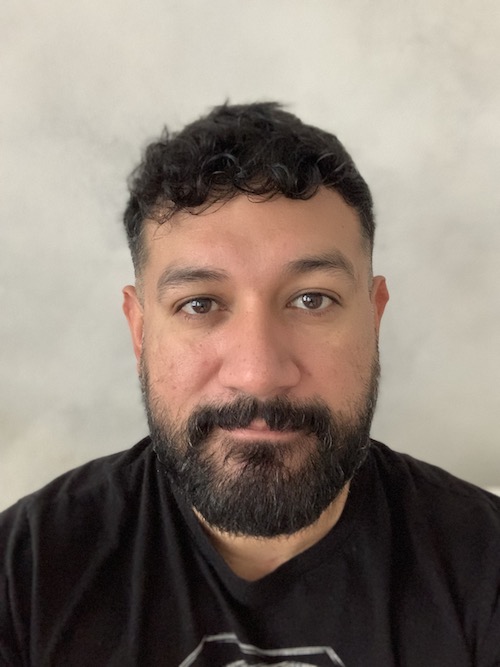 James Quintanilla is a technical copywriter. Although his experience allows him to write on many topics, he loves to focus on tech and travel. As a freelancer, James has worked on projects with Pointer Clicker, Lonely Planet, and the Travel Channel. When he's not writing or planning his next adventure, he's watching a scary movie.