So, you've just bought a new Apple TV and want to start your latest binge-watch, but as soon as you turn it on, you're asked for an Apple TV password. Where do you find it?
If you are already an Apple user, the answer is simple: Your password for your Apple TV is your Apple ID password. The password you use for your Apple ID is typically used across different Apple services such as iTunes, iCloud, Game Center, and Apple TV.
However, if you're new to the Apple ecosystem, you'll have to set up an Apple ID and password through the Apple ID webpage.
Below, we'll go into detail about setting up your Apple ID and password and other password-protected features you can enjoy on your Apple TV.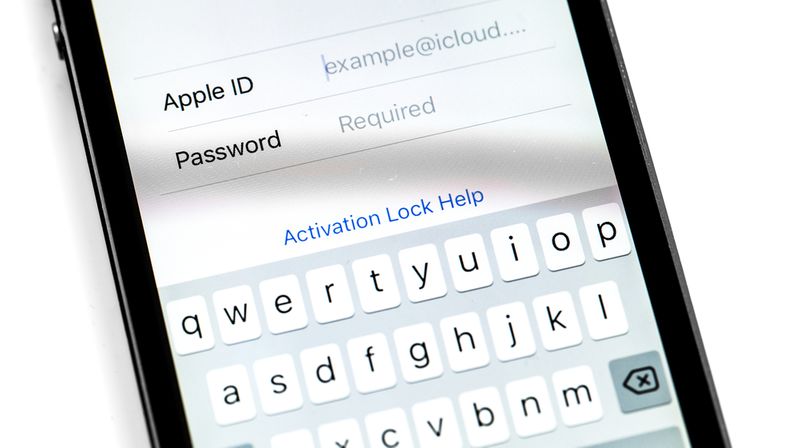 Once your Apple ID is set, the possibilities are endless. When you first open Apple TV, you will be asked for your Apple ID. Afterward, it's just a matter of entering your account and password.
Those without an Apple ID must set up an account on the Apple ID webpage first. You can do it by following the steps below:
Visit the Apple ID webpage and click on the "Create your Apple ID" option at the top right corner of the page.
Go through the required steps and provide your email address. This will serve as your Apple ID.
Choose which Apple Updates you'd like to subscribe to from the tick boxes provided.
Afterward, follow the steps to verify your email address and phone number.
You can use your new Apple ID to sign in to the App Store, iTunes Store, or Apple Music on your Apple TV.
What you can do with your Apple ID on your Apple TV
The Apple TV User Guide enumerates the following activities you can do with your Apple ID set up on your Apple TV:
Subscribe to Apple TV+ or purchase and rent streaming content via the Apple TV app.
Apple Music subscribers can listen to millions of songs on the Apple TV and access music purchased from the iTunes Store or music on their other devices.
Buy apps from the Apple Store or subscribe to Apple Arcade
Get closer to your fitness goals by subscribing to Apple Fitness+ and connecting your Apple TV to your Apple Watch
Gain access to photos and videos from iCloud Photos and Shared Albums
Experience family sharing of purchased movies, TV shows, and apps
Keep one home screen different Apple devices
Watch from your Apple TV but listen with your Airpods
Did you forget your Apple ID password and can't get access to your Apple TV too? There are a couple of ways to solve this issue.
If you have other Apple devices, you can reset your Apple ID password by going to your iPhone or iPad's Privacy and Security settings and providing a new password.
Users can go to the System Preferences on their Apple Menu and select their Apple ID on Mac devices.
Under Password & Security, select "Forgot Apple ID or Password" and change the password according to the instructions.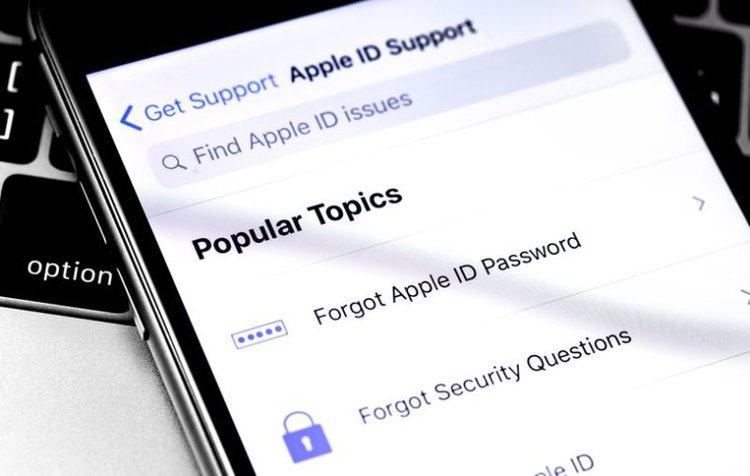 But what about Apple TV users without other Apple devices? Here are a couple of options to help you reset your Apple TV password:
Borrow another Apple device and use the Apple Support app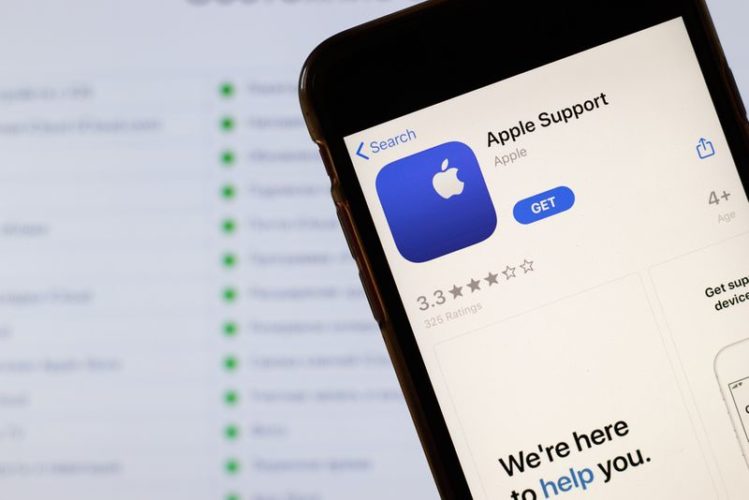 Download the Apple Support app on a borrowed Apple device from a friend or family member. Once the app is fired up, follow these steps:
Click on Passwords & Security and choose the "Reset Apple ID password" option.
Select Get Started, followed by "A different Apple ID."
Provide the Apple ID that requires a new password.
Follow the steps until you receive confirmation that your Apple ID password has been reset.
You can also change your Apple ID password through the iforgot.apple.com webpage. Here's what you need to do:
Visit the webpage, then enter your Apple ID.
Choose the reset password option.
Before resetting your password, you must answer security questions, provide email verification, or enter a recovery key.
Go through the required steps in setting up your new password and then sign in again.
Change your password in Settings on other devices.
While having your Apple ID password set up as a requirement for your Apple TV purchases helps protect your privacy and safeguard access, other users may find this feature very limiting.
If you'd like to remove this restriction from your iTunes Store and App Store settings, follow the steps indicated below:
Go to Settings on your Apple TV.
Select Users and Accounts, choose your account name, and then head to the Purchases setting.
Choose among the options: Always, After 15 Minutes, or Never.
Other Password-Protected Features of the Apple TV
For those using multiple Apple products, like an iPhone or iPad, the Apple TV becomes another device with access to your files, making your data more vulnerable.
As huge amounts of personal data seamlessly sync, Apple prioritizes privacy and security from one device to another. On the Apple TV, password and restriction features are one of the ways the brand protects its users.
Still tinkering with the features of your Apple TV? We'll be discussing some functions that provide you with a personalized and protected user experience below.
An Apple TV is something shared in the home, and staying true to its goal of providing a personalized and protected user experience, it allows multiple member profiles which can only be accessed via the Apple ID of the user.
These member profiles are provided with music, movie, and series recommendations that are customized to their tastes, and Game Center data.
Here are a few ways to switch accounts to ensure that your Apple ID account is secure as you share your profile on the Apple TV:
Switching the Account for Purchasing Movies, TV Shows, and Apps
To switch accounts on the Apple TV, here are the steps to follow:
Go to Settings and click Users and Accounts > Current User, choose from the names on the list and sign in to the account.
Go to the tvOS Control Center, and choose a different user if you'd like to switch.
Remember: The Apple TV allows only one account at a time.
Changing an iCloud Account
Another great setting in the Apple TV is its access to your iCloud account.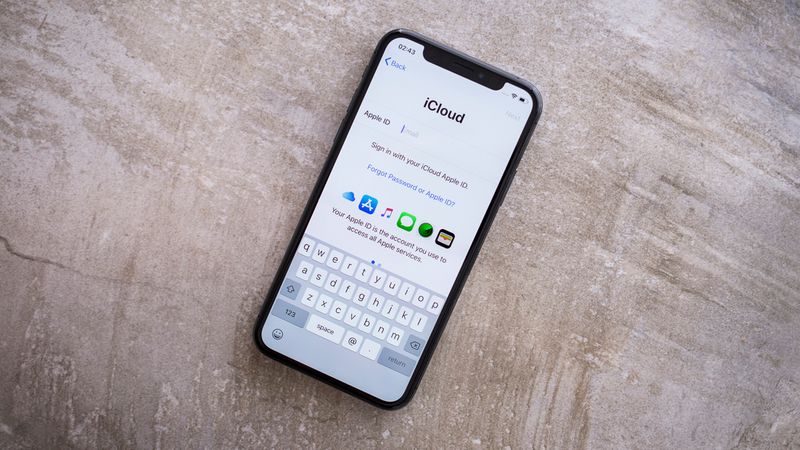 This means that if you'd like to check out photos or videos that you've taken from other Apple devices, you can easily view them on a bigger screen.
Switch to your iCloud account through these steps:
Visit Settings on Apple TV.
Open Users and Accounts > iCloud > Sign Out, afterward sign in again with the Apple ID to be used.
Changing a Game Center Account
Apple TV also provides access to games you play on your iPhone or iPad via the Game Center, following whatever data is saved from your previous games.
If not everyone in your family is big on gaming and you want to record your progress, it's best to keep the gaming to your account. So, switch to your account with these steps:
Go to the Apple TV settings.
Select Users and Accounts > Game Center > Sign Out, and continue by signing in with your Apple ID.
AirPlay is a cool feature to maximize on your Apple TV as it allows you to stream your content from a device to your television screen.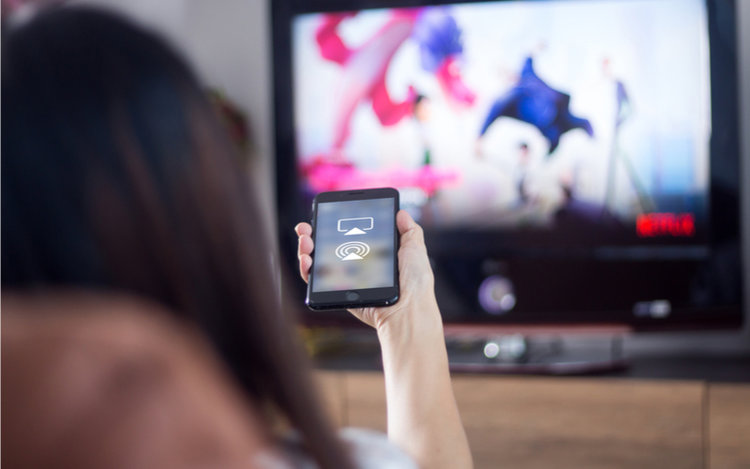 Once the Airplay feature is utilized on your Apple TV, the TV screen will show a passcode. To stream the content from your device, all you have to do is input the password on the screen to your device.
The Apple Support page also shared that limiting access to Airplay on your Apple TV can also be done with the following configurations:
Everyone: Your Apple TV will be open to anyone for viewing and streaming content
Anyone on the Same Network: As long as users are connected to your home Wi-Fi network, they will be able to stream content to your Apple TV
Only People Sharing This Home: A feature that allows for shared control over your Apple TV via the Home app. If you're one of the users permitted on this app, you can stream content to your Apple TV
Require Password: You can restrict content streaming on your Apple TV via password authentication.
Another way Apple TV safeguards its users is through its content restriction feature.
Customers can set up authorized users who can watch, download or play items or make purchases. According to the Apple TV User Guide, here are the activities you can apply restrictions to:
Purchase movies, TV shows, and apps
Make in-app purchases
Play movies or TV shows from the Apple TV app based on content ratings
Play iTunes movies or TV shows based on content ratings
Open apps based on age ratings
Play content identified as explicit
Stop downloads or playback of items from search results for content identified as explicit
Play multiplayer games in Game Center
Add friends in Game Center
Change AirPlay or Location settings
For those using third-party apps within Apple TV, you can adjust the setting within the apps or in the Apps options of the Apple TV settings. Passcodes must be provided to set or override restrictions.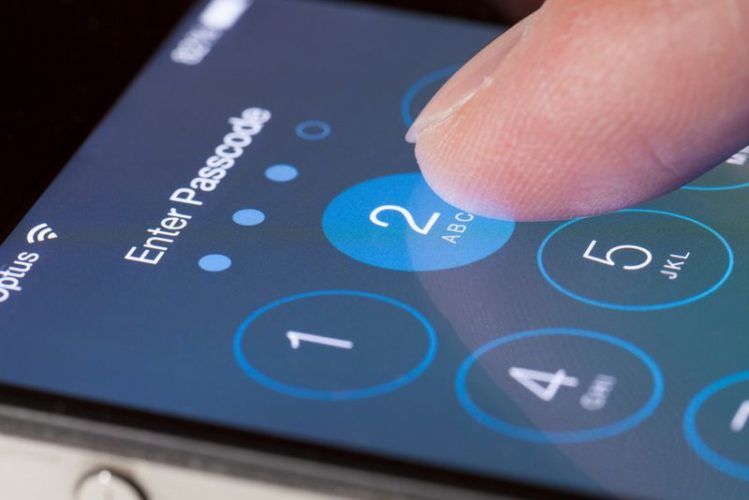 Turning on Restrictions
Choose Settings on your Apple TV.
Click General > Restrictions, then turn on restrictions. Once you choose this option, you'll be asked to input a 4-digit passcode.
From here, you can configure your restriction settings.
Changing the Passcode
Go to Settings on your Apple TV to change your passcode
Select General > Restrictions > Change Passcode
Input the current passcode and input a new passcode afterward.
Setting Restrictions
Check out Settings on Apple TV.
Select General > Restrictions, and input the passcode in case needed
From the list, you can choose to restrict buying and renting from the iTunes Store, specify content types, and edit other settings across other Apple software.
Before you customize your Restrictions settings, you must turn restrictions. The passcode will be required every time users want to access restricted content.
Make the Most Out of Your Apple TV Experience
There you have it. We've gone through a lot of the Apple ID password and passcode-related features of the Apple TV.
Now, it's time for you to gain full control over your unique Apple TV experience and make the most out of this awesome technology.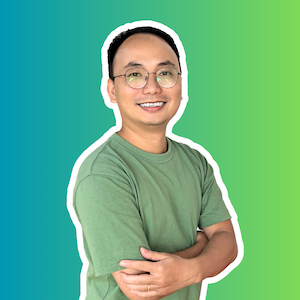 Vance is a dad, former software engineer, and tech lover. Knowing how a computer works becomes handy when he builds Pointer Clicker. His quest is to make tech more accessible for non-techie users. When not working with his team, you can find him caring for his son and gaming.