What to Know
For in-wall HDMI cable installations, a ¾-inch smurf tube is ideal for protecting the typical 0.287-inch diameter cable.
You can use an HDBase T extender if your smurf tube is too small to accommodate an HDMI connector.
There are several ways you can feed an HDMI cord and connector through a tube, including using fish tape, a pull string and tape, wire pulling rods, and by lubricating the cable.
TVs connected to multiple HDMI outputs can appear cluttered with wires. So, it's a good idea to conceal them in a smurf tube to give your entertainment setup a cleaner appearance.
In this article, I'll explain what size smurf tube is best for HDMI cables.
For the cleanest possible setup, avoid cutting a one or two-inch hole in your wall for a larger Smurf tube and use an expertly sized ¾-inch smurf instead.
Keep reading to learn how to perfect your TV setup using a smurf tube.
What Exactly Is Smurf Tube?
Smurf tubes (or conduits) are PVC tubing used to conceal and organize cables. While they can be used around your home, they're typically used for in-wall installation in homes made of dry-wall.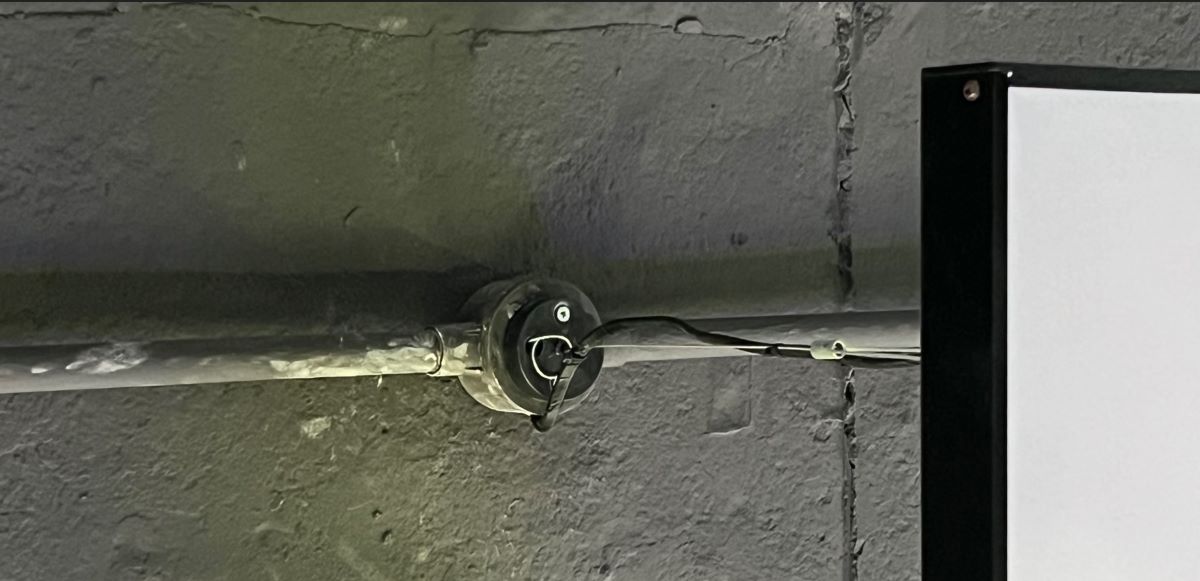 These sturdy but flexible tubes act as protective channels for a variety of cables and wires, from standard HDMI cables to Ethernet wires. They keep your cords secure from any humidity or pests while keeping them out of view.
Smurf tubes come in a variety of sizes depending on the amount of cables you have and their diameters. You'll usually find tube sizes that are ½-inch, 1-inch, and 2-inches in diameter.
Since smurf tubes are so versatile, they're perfect for a variety of setups from residential to commercial spaces. As long as you find the correctly sized tube for your cables, you're bound to create an organized and protective in-wall cable setup in no time!
Alternatives for Using Smaller Cables Instead of HDMI Cables
While HDMI cables are relatively thin, the HDMI connectors on either side of them are not only wider but also less flexible. Consequently, you must ensure the smurf tube is wide enough to fit the HDMI connector so you can feed the rest of the cable through it.
Other cables, like Ethernet cables, are much thinner in comparison to HDMI cables and don't have a clunky connector.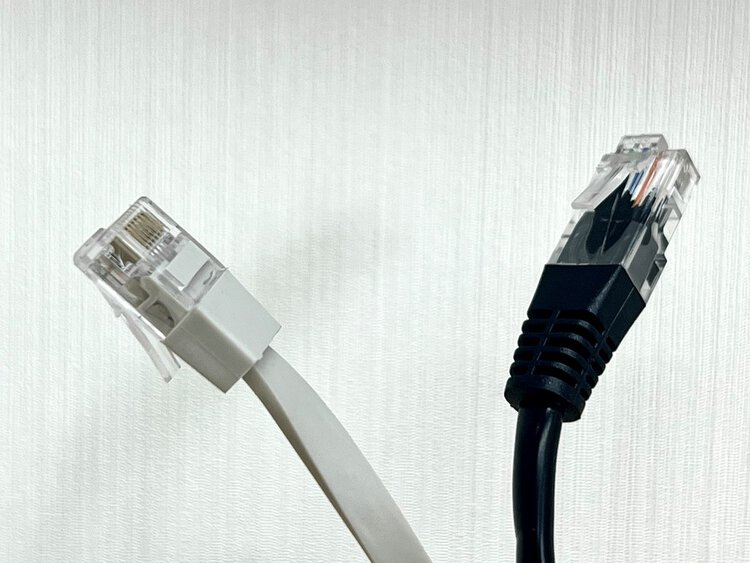 Luckily, there's a way to fix your HDMI cable not fitting through the smurf tube using an HDBase T extender. Proceed to the next section to learn how.
HDBase T Extender
Is your HDMI cable's connector too wide to fit slide through your smurf tube? No problem!
You can use an HDBase T extender coupled with an Ethernet cable to mitigate this problem in no time.
An HDBase T extender is essentially an HDMI extender. It transmits your HDMI cable's signals through an Ethernet cable using two HDMI cables, one for the receiver and the other for the transmitter.
Last update on 2023-12-06 / Paid Link.
The best part is that it's a simple plug-and-play device, so you don't need to install any additional software on your TV or external device to use it.
Since Ethernet cables are much thinner than HDMI cables and can transmit video and audio signals, they'll allow you to integrate a thinner smurf tube into your setup.
With an HDBase T extender, you'll be able to comfortably use a ½-inch smurf tube since Ethernet cables, like the Cat6 cable, are only 0.0226 inches in diameter.
How Do I Get HDMI Cords And Connectors Through Smurf Tubes?
If you've ever tried to pull an HDMI cable through any conduit, you know it is not an easy task, especially if pulling extremely long runs.
Unless you are pulling through a perfectly straight and short conduit, you are bound to deal with friction and resistance when the cable gets stuck, making the entire process complex.
There are, however, a few tricks and tools that can help you successfully pull HDMI cords plus the connectors through smurf tubes:
Using Fish Tape
Sale
Last update on 2023-12-06 / Paid Link.
Fish tape is the most common tool used by electrical installers for pulling cables and wires through flexible conduits.
The fish tape is available in a variety of lengths, up to 100 feet. So be sure to get the right size.
Using A Pull String And Tape
Using a pull-string taped to the cable is perhaps the simplest way to pull the cable through the tubing.
Get a long, strong pull string of any kind and tape the HDMI cable. Make sure the connector overlaps the string at least 2 inches or until the ridge is covered.
This will help ease the pressure on the connector during pulling and help prevent the cable from getting stuck.
Position the string in the middle of the smurf tube and hold it as straight as possible while pulling.
If you suspect it will get stuck, you can apply an electrical lube to the taped part.
Wire-Pulling Rods
Wire-pulling rods are similar to fish tape but shorter in length. They are best used for pulling shorter cable runs along with tight spaces.
Wire-pulling rods come in various head shapes, such as loops, magnetic heads, and hooks. There are even some that shine in the dark, known as glow rods.
Lubricating The Cable
Sale
Last update on 2023-12-06 / Paid Link.
As you can tell by now, it isn't easy to pull an HDMI cord through when there are bends and turns.
To make the pulling much more manageable, it's best to lubricate the cable before pulling it. There is a special electrical lube that you can use.
It's non-conductive, and it's available either as a gel, wax, or slime. The slippery nature of the wire-pulling compound makes it easy for the cable to slide through the smurf tube with ease.
To use the lube, apply it directly to the HDMI cable to coat the entire length. Apply more lube to the taped end and less as you move towards the end.
This is because as the cable moves through the smurf tube, it leaves some lube behind so by the time you pull the end of the cable, the conduit is nearly fully coated.
Once fully covered, you can use any of the above methods of pulling.
Wrapping Things Up
Smurf tubes are an easy and efficient way to organize your cables for in-wall installations, be it in your home or office.
For HDMI cables, ¾-inch smurf tubes are the perfect diameter to accommodate the cord's width without being unnecessarily clunky.
However, if your HDMI cable's connector is too big to fit through the smurf tube, consider using an HDBase T extender instead. This nifty device uses an Ethernet cable to connect your HDMI-compatible receiver and transmitter. As Ethernet cables are thinner, you can slide them through a ½-inch smurf tube.
If you're having trouble fitting your HDMI cable or connector through your smurf tube, try using one of our suggested tools to pull it through or lubricate it.
What's your experience organizing your HDMI cables using a smurf tube?
Let us know in the comments below!
Yesenia Achlim is a technical copywriter and editor with a focus on AV equipment. She aims to break down complicated topics and make technology accessible, no matter your technical expertise. When she's not teaching you how to replace a projector lamp, you can find her reading and baking.