Are you completing your gaming setup and wondering what's the best cable for the job?
When it comes to gaming, you can't go wrong with a DisplayPort cable. Just ask any gamer and they'll surely vouch for the high-quality performance of these ever-reliable cables.
DisplayPort and HDMI (High-Definition Multimedia Interface) cables perform the same function of carrying video and audio data from a source to a display. However, DisplayPort cables often outperform HDMI cables when it comes to resolution, transmission, and refresh rates, making them the gold standard for competitive gaming.
You won't have to worry about lagging or screen tearing from DisplayPort cables either because it supports synchronizing technologies like AMD Freesync or Nvidia G-Sync that allow smoother screen movements.
What DisplayPort Cable Do I Need for 240Hz?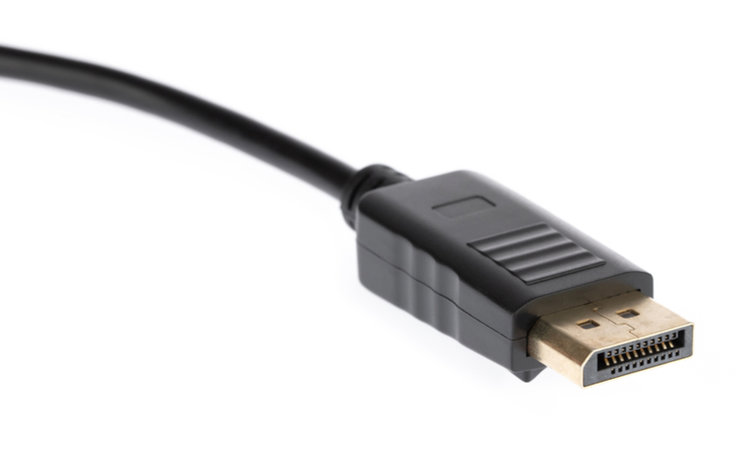 There are many DisplayPort versions out there and each new version has improved features.
According to the numbers below from Windows Central, these are the following versions that support 240Hz at a reliable rate:
DisplayPort Cable Version
Max Output
Max Transmission Rate
DisplayPort 1.3
1080p @ 360 Hz

1440p @ 240 Hz

4K @ 120 Hz

8K @ 30 Hz

32.4 Gbps
DisplayPort 1.4
1080p @ 360 Hz

1440p @ 240 Hz

4K @ 120 Hz

8K @ 120 Hz

32.4 Gbps
DisplayPort 2.0
1080p @ 360 Hz

1440p @ 240 Hz

4K @ 240 Hz

8K @ 85 Hz

16K @ 60 Hz

80 Gbps
While DisplayPort 2.0 may have the most impressive specs at the moment, there are still few monitors in the market that support this version.
An article from The Verge shared that DisplayPort 2.0 monitors were already in development in 2020 but were delayed for release until late 2021 because of the pandemic.
As they roll out more DisplayPort 2.0 monitors in the future, there will likely be greater demand for DisplayPort 2.0 cables as well.
However, until then, DisplayPort 1.4 still reigns supreme in the gaming community. Just a quick search for "Best DisplayPort cables for gaming" and you'll find that the majority of tech experts still recommend DisplayPort 1.4 cables.
Search results speak for themselves and the specs speak louder like the DisplayPort 1.4 cable's high bandwidth of 32.40 Gbps, 240Hz refresh rates, and high definition resolutions.
Do All DisplayPort Cables Support 240Hz?
Not all DisplayPort cables support 240Hz. DisplayPort cable 1.3, 1.4, and 2.0 are versions that perform well at that refresh rate.
Each version performs at different resolutions and bandwidths (as seen in the table above) and becomes more powerful with each iteration.
It's more important to check the compatibility of the DisplayPort cable to your GPU (Graphics Processing Unit) and monitor to optimize your gaming experience.
Does DisplayPort 2.0 Support 240Hz?
So, how about the DisplayPort 2.0? As we've mentioned before, the DisplayPort 2.0 is the best of the best and with a 240 Hz refresh rate, users can enjoy resolutions of 1440P to 4K with a total transmission rate of 80 Gbps.
Just make sure to check if your monitor or graphics card is compatible with DisplayPort 2.0 and you'll be able to enjoy its incredible high-definition and high-speed performance.
What are the Best DisplayPort Cables?
So, what are the best DisplayPort cables? As we've mentioned before, DisplayPort 1.4 cables continue to dominate the gaming scene and here are some of the top-reviewed brands from the experts:
KabelDirekt 8K DisplayPort 1.4
Last update on 2023-10-01 / Affiliate links / Images from Amazon Product Advertising API.
A lot of rave reviews have been given to KabelDirekt 8k DisplayPort 1.4, and for good reason.
This VESA certified, future-proof connector delivers up to 8K resolutions at 240Hz refresh rates and even has a Multi-Stream Transport feature for extending displays across several monitors.
You can play at your best without risk of interruption or losing connection because of the cable's unique latch design.
Its fast and stable connection also ensures that you won't have to deal with problems like black screen and flickering.
Club 3D CAC-2068 DisplayPort
Last update on 2023-10-01 / Affiliate links / Images from Amazon Product Advertising API.
Club 3D has also provided another high-performance, VESA certified DisplayPort cable for gamers alike. Backwards compatible for DisplayPort 1.1, 1.2, and 1.3, the cable is very versatile, making it a safe choice for most setups.
It's also one of the fastest-performing DisplayPort cables with a resolution output that reaches 8k at 60Hz and 4k at 144Hz.
Its exterior is made with a soft and durable "Ultraflex" material that protects the cable from deforming. You can also become more flexible with your setup because the cable comes in different lengths.
iVanky 8K DisplayPort 1.4 Cable
Sale
Last update on 2023-10-01 / Affiliate links / Images from Amazon Product Advertising API.
The iVanky DisplayPort cable is the best-entry level cable out there because of its great quality and affordability.
You won't have to compromise quality against price because iVanky DP wires are made with a nylon braided shield and strengthened joints against corrosion. And if something does go wrong with your cable, users can avail of the brand's 54-month warranty.
And it's because of the qualities of these topnotch wires that signals travel smoothly with no lags, ensuring awesome refresh rates and high definition video and audio transmission.
If it's your first time building your gaming setup and still learning about what works best with your PC, the iVanky DisplayPort is a practical choice that still packs a punch in terms of performance.
Cable Matters DisplayPort 1.4
Last update on 2023-10-01 / Affiliate links / Images from Amazon Product Advertising API.
The Cable Matters DisplayPort cable is in the same tier as the iVanky DisplayPort cable and is designed with equally superior construction.
Its durable, braid-shielded wires come with gold-plated connectors and copper conductors that are anti-corrosive. It also comes with a latch button that keeps plugs from being pulled and protects ports from damage.
With wires as tough as these, users are assured the same powerful connection – one that delivers 4K displays and an immersive, responsive gaming experience.
StarTech DisplayPort 1.4 Cable
Sale
Last update on 2023-10-01 / Affiliate links / Images from Amazon Product Advertising API.
Then there's the StarTech DisplayPort cable, another trusted, VESA-certified brand. StarTech offers excellent data transfer rate providing users with a smooth gaming experience.
Aside from gaming purposes, this DP cable is also a versatile choice that's compatible with many types of monitors so it's a great fit for the school, office, and personal use.
It's built with an 80% braid and metal connector to strengthen signal and connection and also has latching connectors that keep the cable snugly fit into the port. PVC shields also protect its cable from the stress of wire bending.
With gold-plated, corrosion-resistant wires, users are guaranteed high-quality audio and video transmission.
What Other Cables Can I Use for 240Hz?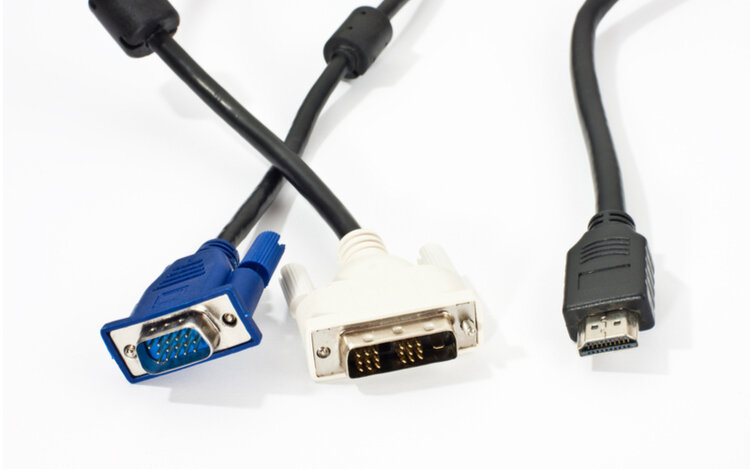 Other than DisplayPort cables, you can also use HDMI, VGA and DVI cables for 240 Hz.
Among the three options mentioned above, HDMI cables are more commonly used as an alternative to DisplayPort cables. They are often recommended for those seeking more affordable gaming setups, especially because most devices have HDMI outputs.
They also allow for longer cabling, unlike DisplayPort cables that perform better at shorter lengths.
Older cables such as VGA (Video Graphics Array) or DVI (Digital Visual Interface) connectors are also still in the market but aren't recommended for gaming purposes.
As a last resort, VGA and DVI can still be used but it's safer to go for the newer connectors such as HDMI and DisplayPort.
Do I Need an HDMI Cable for 240Hz?
HDMI cable also works for 240 Hz and just like DisplayPort cables, there are many types of HDMI connectors to choose from. Taking the numbers from the same stats by Windows Central, here's a breakdown of the performance of different HDMI cables:
HDMI Cable Version
Max Output
Max Transmission Rate
HDMI 1.4
1080p @ 120 Hz

1440p @ 75 Hz

4K @ 30 Hz

10 Gbps
HDMI 2.0
1080p @ 240 Hz

1440p @ 144 Hz

4K @ 60 Hz

8K @ 30 Hz

18 Gbps
HDMI 2.1
1080p @ 240 Hz

1440p @ 385 Hz

4K @ 144 Hz (240 Hz with Display Screen Compression)

8K @ 30 Hz (120 Hz with Display Screen Compression)

48 Gbps
In terms of gaming, DisplayPort has a bit of an advantage over HDMI. But most of the time, their features do end up overlapping and HDMI has become more commonly used for consumer electronics.
HDMI also has an Audio Return Channel (ARC) that allows for audio transmission from the display to the source which is often used for Smart TVs or digital cinema.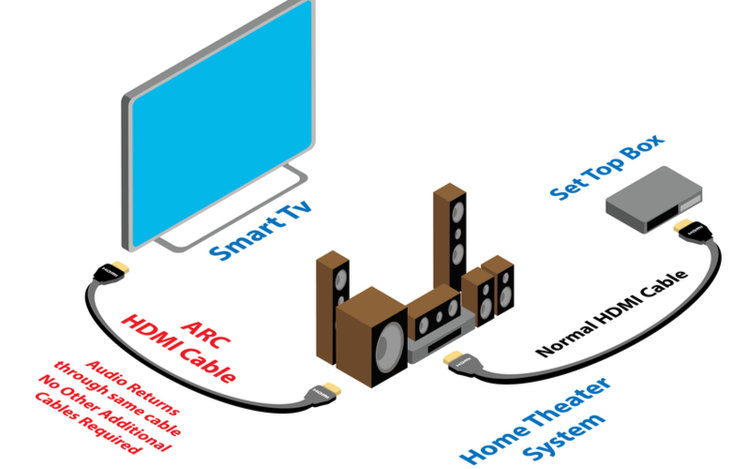 At the end of the day, whether you opt for HDMI and DisplayPort will largely be determined by the capabilities of your monitor and video card.
You Can't Go Wrong with a Trusty DisplayPort Cable
Whether it's for 240Hz or other refresh rates, the DisplayPort cable is top of the line when it comes to high refresh rate gaming.
And if even you aren't a gamer, DisplayPort cables are multipurpose cables that offer impeccable performance for whatever use you may have for them.
However, not all DisplayPort cables are created the same, so make sure to research what kind of DisplayPort cable you'll need. Consider aspects like material and length for building that ideal PC setup.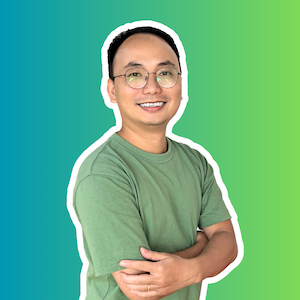 Vance is a dad, former software engineer, and tech lover. Knowing how a computer works becomes handy when he builds Pointer Clicker. His quest is to make tech more accessible for non-techie users. When not working with his team, you can find him caring for his son and gaming.