Roku players offer endless hours of entertainment. However, their storage capacity is limited.
This means that you cannot install countless channels without putting a major strain on your Roku's software and hardware. You may find that your Roku begins to lag or even frequently overheat and shut down.
These problems can make using your Roku an absolute nightmare.
But, exactly how much storage does a Roku player or TV have? Can you expand their storage? What takes up your Roku's storage?
Keep reading to find out!
Storage vs Memory
Let's go over the difference between storage and memory.
It's important to note the difference between storage and memory, as they are not the same thing.
While a Roku's storage holds all of its information on its hard drive, the device's memory, which is found on its RAM, only disperses information that is currently relevant.
Within this article, we will specifically be discussing a Roku's storage, in other words, its hard drive's capacity.
Make It Today on YouTube has a great video explaining these concepts using an easy-to-understand analogy. Watch it below!
What is: Computer Memory Vs Storage
What is a Roku Player or TV's Storage Capacity?
Roku players tend to have between 512MB to 4GB of storage.
Before we get into the nitty gritty of Roku's storage, it's important to know that the values listed below are only for Roku players that are currently listed for purchase. They do not reflect the storage capacities for discontinued Roku players.
If you want to see every Roku player's specs (both current and discontinued), check out the official Roku Wikipedia page.
A Roku player's specs do not boast its storage capacity. Instead, you can find this value printed on the flash storage modules, found by physically opening the players.
Until Roku updates its device's specs, this is the only way to find your unit's storage capacity.
All of the Roku TV's storage capacities are currently unavailable since they're made by a different manufacturer (TLC), which has not released official data on this subject.
However, given that Roku TVs run similar interfaces to Roku players, we can presume that they have similar storage capacities.
Storage Capacity of Roku Players
| | |
| --- | --- |
| Device Name | Storage Capacity |
| Roku Express 4K (3940) | 4GB |
| Roku Express 4K+ (3941) | 4GB |
| Roku Streaming Stick 4K (3820) | 4GB |
| Roku Streaming Stick 4K+ (3821) | 4GB |
| Roku Ultra (4800) | 4GB |
| Roku Ultra LT (4801) | 4GB |
| Roku Streambar (9102) | 512MB |
| Roku Streambar Pro (9101) | 512MB |
Note: The numbers in parentheses next to the device's name is its model number.
Do Roku Players Support Expandable Storage?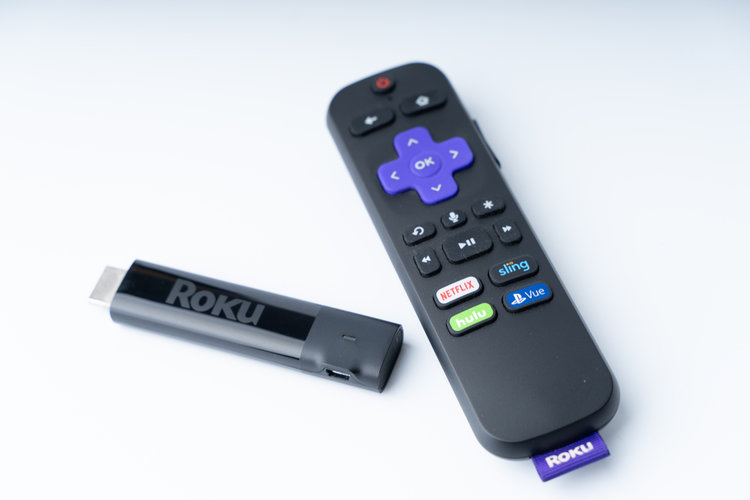 Yes, some Roku players support expandable storage.
You can expand your compatible Roku player's storage by inserting a micro SD card into its micro SD port.
You will be unable to upload personal photos/videos or movies onto your Roku using a micro SD card. You will also be unable to download content from your Roku onto the micro SD card to transfer to your laptop.
Instead, this will simply expand your Roku's storage, allowing you to download more channels and games. This will help prevent your Roku from lagging, overheating, randomly restarting, etc.
Roku encourages customers to expand their device's storage using this method, though they ask users to verify their micro SD card's compatibility on the Roku device comparison chart.
However, we found that this chart does not reveal which Roku player models feature micro SD ports.
Luckily, we've compiled a list of all of the Roku devices with this port, so you can know if your device supports expandable storage.
Please note that for maximum compatibility, Roku suggests using, at least, a Class 2 micro SD card with 2GB of storage.
We recommend the Lexar 32GB Micro SD Card 3 Pack , as it's reasonably priced, is Class 10, and has more than enough storage for your streaming needs.
SD Card Supported Devices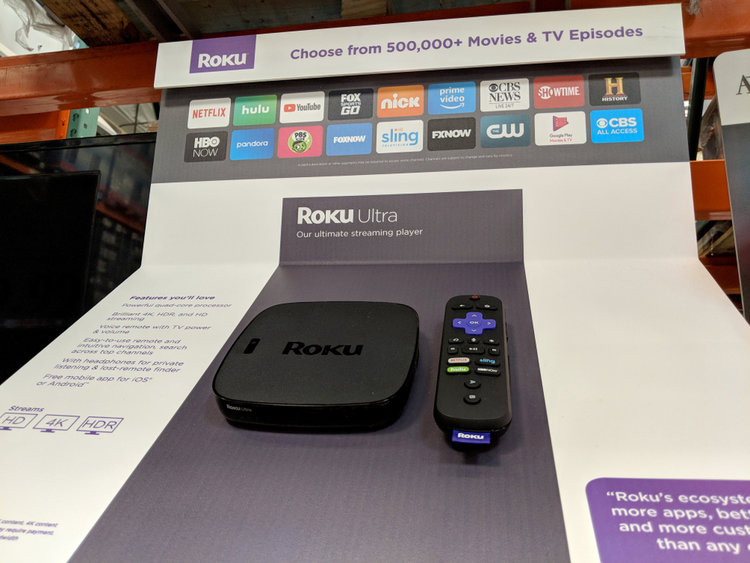 Roku Ultra (4670)
Roku Ultra LT (4662)
Roku Ultra (4661)
Roku Ultra (4660)
Roku Ultra (4640)
Roku Premiere+ (4630)
Roku 4 (4400)
Roku 3 (4230)
Roku 2 (4210)
Roku 3 (4200)
Roku 2 XS (3100)
Roku 2 XD (3050)
Roku 2 HD (3000
What Takes Up Storage on a Roku?
Channels and games consume most of a Roku device's storage.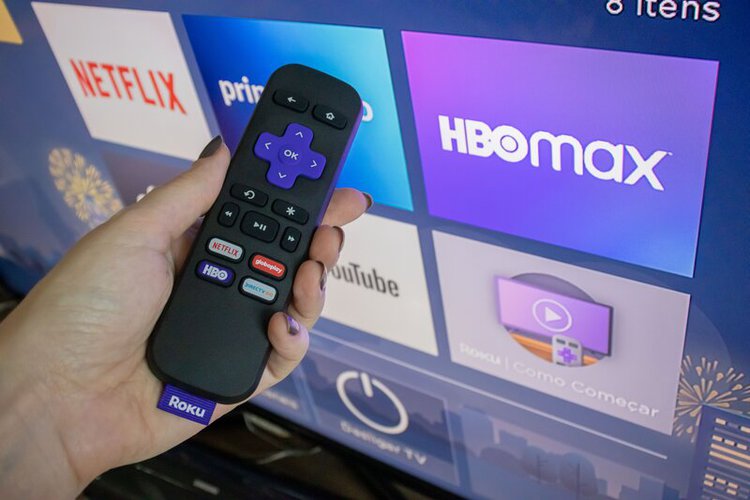 Most of your Roku's storage will be dedicated to its channels, which contain a lot of data in order for them to function properly. Roku claims that their players and TVs can have 500 channels installed on them at once, though in practice, many users find this number to be much smaller.
Other apps that you download, either from the app store or by sideloading them, will also consume a considerable amount of storage.
These apps could be games, special interest apps, casting apps, and so on.
You may be unable to install new channels when your storage is full.
Wrapping Things Up
Roku players have 4GB of storage, while the Roku Streambar and Roku Streambar Pro have 512MB of storage space. These numbers are found printed on the device's hardware, rather than on the official Roku website.
If your Roku device has a micro SD port, you may expand its storage using, at least, a Class 2 micro SD card with 2GB of storage.
A Roku's storage is usually occupied by any channels and apps you install on it. These channels may be removed if you need to clear up storage space, should your device not support micro SD cards.
Did you know how much storage Roku players have? Have you ever tried expanding your Roku player's storage using a micro SD card?
Let us know in the comments below!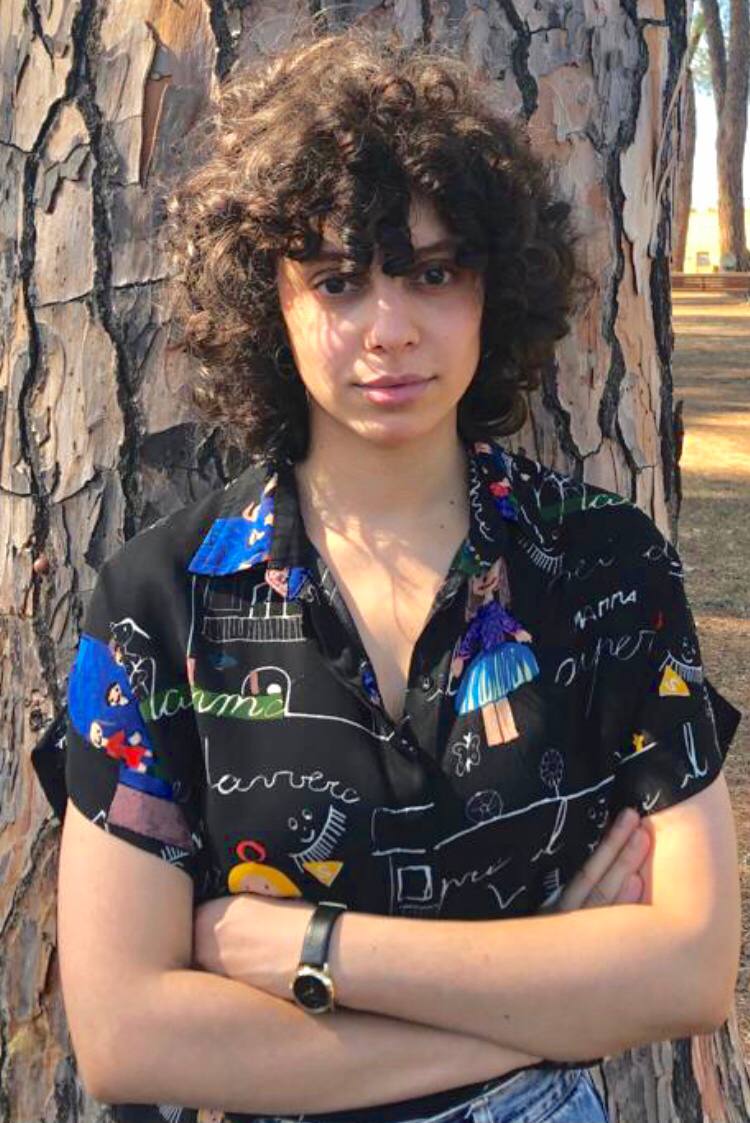 Yesenia Achlim is a technical copywriter and editor with a focus on AV equipment. She aims to break down complicated topics and make technology accessible, no matter your technical expertise. When she's not teaching you how to replace a projector lamp, you can find her reading and baking.