What To Know
Sony's KD Series offers quality performance at a more affordable price, while the XR Series delivers top-tier features and technology for those without budget constraints.
The XR Series boasts advanced technologies like the Cognitive Processor XR, XR Upscaling, and XR Contrast for superior picture and sound quality.
While both KD and XR provide excellent viewing experiences, the XR Series excels in areas like resolution, contrast ratio, and refresh rate, offering a more premium experience.
Sony has multiple lines of televisions, but the two most prominent are their KD and XR sets. These two sets both have their pros and cons, as well as their similarities and differences.
At the end of the day, they are made by Sony, so you know, at the very least, you will be getting a certain level of quality. Let's dive in and take a look at what makes each one great, as well as some things that could be better.
Sony KD Series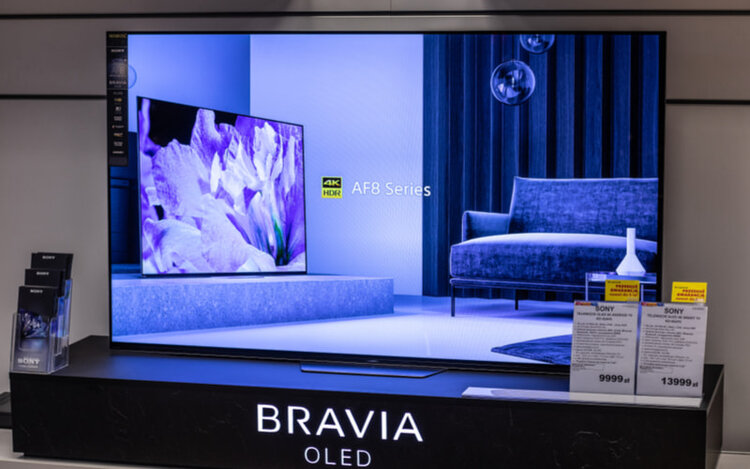 If you are set on getting a Sony television, but you don't have the budget to splurge on one of the top end models, their KD Series of TVs is for you.
This is Sony's budget line, giving you competitive pricing while still providing the quality you know and love from the brand.
While the KD series is not going to give you the massive processing power of the XR sets, the older processor in this series is still very good.
While it can't compete with the XR processor directly, it matches or beats other television lines from other manufacturers in price-to-performance comparisons.
You are still going to get decent HDR performance, some processing clarity enhancements, as well as some anti-ghosting settings. This will get you a good picture quality at a price that won't break the bank.
Sony XR Series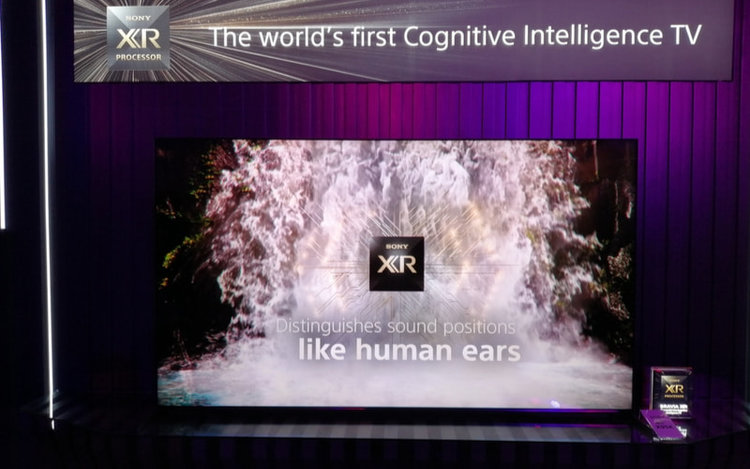 Let's say that budget is of no concern to you, and you are just looking for the absolute best television you can get. The XR Series of televisions from Sony gives you all the bells and whistles, but it does come with a much higher price tag.
Is it worth it? If you want the fastest processing, highest resolution, and ultimate home theater experience, it is absolutely worth saving up to grab yourself a Sony XR TV.
So what exactly do you get in terms of technology with the XR models? And what makes these technologies great?
Well, let's run-down exactly what you can expect when you purchase one of these TVs.
Cognitive Processor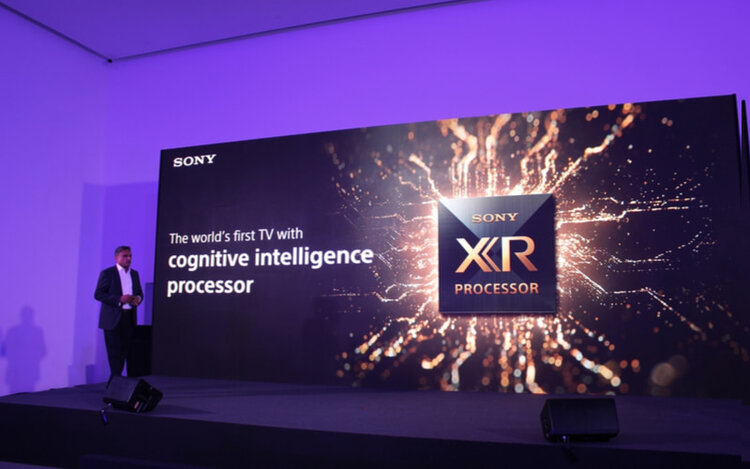 This is a big deal when it comes to the XR sets. Their new cognitive processor is the brains behind all of the fancy XR image processing you see in these televisions.
This is what sets the XR class a notch above the KD televisions.
XR Upscaling
This technology will take low resolution movies and videos and upscale them to near native clarity (whether you have a 4K or 8K model).
This is great if your television provider is short on 4K content (much less 8K). It works extremely well when it is combined with all the other features of the Cognitive Processor XR.
XR Contrast
Sony - BRAVIA XR Mini LED with impressive contrast and brightness
This feature will help to give you real life depth, providing you the richest blacks and intense brightness. This is accomplished by the full array LED and XR Contrast Booster.
This makes bright areas even brighter and dark areas even more dark, providing greater clarity to the image.
Full array LED provides superior local dimming technology as there are more LEDs all around the screen instead of just on the edges.
XR Motion Clarity
What the XR Motion Clarity does is help process movement on screen to provide you with a better experience during fast-moving scenes.
While most TVs give you a smearing or ghosting effect when displaying fast moving scenes, Motion Clarity will sharpen the image and reduce the blurriness by using this new amazing processor.
XR Sound
Sony | Learn More About BRAVIA® XR Sound
This works by simulating exactly where the sound is coming from in the picture and portraying that in the room where you are watching.
If a plane is flying overhead in a movie, it should sound like a plane is above you, and this is what XR Sound is designed to do.
Sony KD vs XR: Breaking It Down
Picture Quality
Both series of televisions are going to provide an excellent viewing experience. However, due to the premium features in the XR lineup, they will win every single time in comparison.
Does this mean the KD televisions are bad? Not at all! They simply don't have the extra processing power that is available in the XR lineup to help take the image to the next level.
Going with a Sony XR television gives you many features when it comes to picture quality: The colors are going to be richer, the dynamic range is going to be better, and the overall "crispness" of the image is going to be top notch.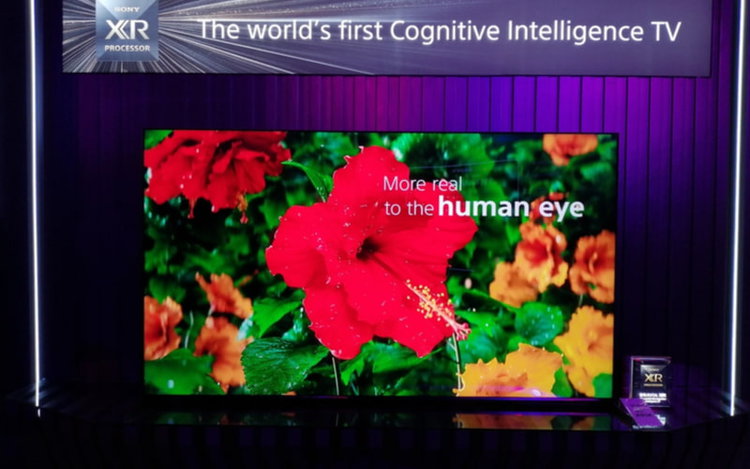 Resolution
Depending on the model of television you are buying, you will find different resolutions for both lineups. Right now 4K is the king, and both are excellent 4K televisions.
The "new kid on the block" is 8K, which you will only find in the XR series currently.
While 8K content is very limited at the moment, it is the next generation resolution. If you want to future proof yourself, 8K is the way to go.
Resolution is only one part of the sharpness and clarity of an image, but the edge here has to go once again to the XR given the jump to 8K that it has available. The KD has great looking 4K, but they simply don't have the 8K offering.
Contrast Ratio
This is where it gets interesting.
If you buy a "budget" Sony KD television, you are going to be buying a television without their Full-Array LED system in it. This is going to considerably drop the contrast ratio you will get.
In order to take advantage of the Full-Array LED with local dimming, you need to buy one of the top KD models or jump over and buy an XR.
This could be tough if you are on a budget, but it is definitely worth saving a little longer to get this feature.
The XR series pulls ahead of even the top KD models once again by using their Cognitive Processor.
Sony Feature Overview | Introducing the Cognitive Processor XR™
This is going to really hone in where the bright and dark areas of an image are, and utilize the Full-Array LEDs to their full potential.
Refresh Rate
The one single factor that makes the most difference in "ghosting" and motion blur on a television is the refresh rate. Most newer televisions that don't fall in the "budget" category have a full 120Hz panel these days.
Even most budget TVs now offer a "fake" 120Hz experience that helps reduce ghosting. Sony has included their Motionflow XR to their budget KD televisions to help them produce a much cleaner image.
This feature can intelligently decide in the moment what fast moving parts of the image are going to blur and then sharpen them selectively to give you an eye-catching image at all times.
Conclusion
No matter if you choose a KD or XR television, know that the quality and performance are going to be fantastic.
The biggest difference here is going to be how much you want to take it to the next level, and if your budget allows you to do so.
Have you checked out either of these lineups? If not, you need to get your eyes on them as quickly as possible so you can see just how amazing they are.
Meet Vance. He's a proud dad, a seasoned Electronics Engineer, and an avid tech lover. His proficiency in electronics and troubleshooting skills were instrumental in crafting Pointer Clicker. Vance is passionate about simplifying tech for those who aren't well-versed in it.