Sony Bravia TVs shine with impeccable quality, but how do they fare with HDMI ports? Let's unpack their HDMI offerings to ensure a seamless entertainment experience.
How Many HDMI Ports Does a Sony TV Have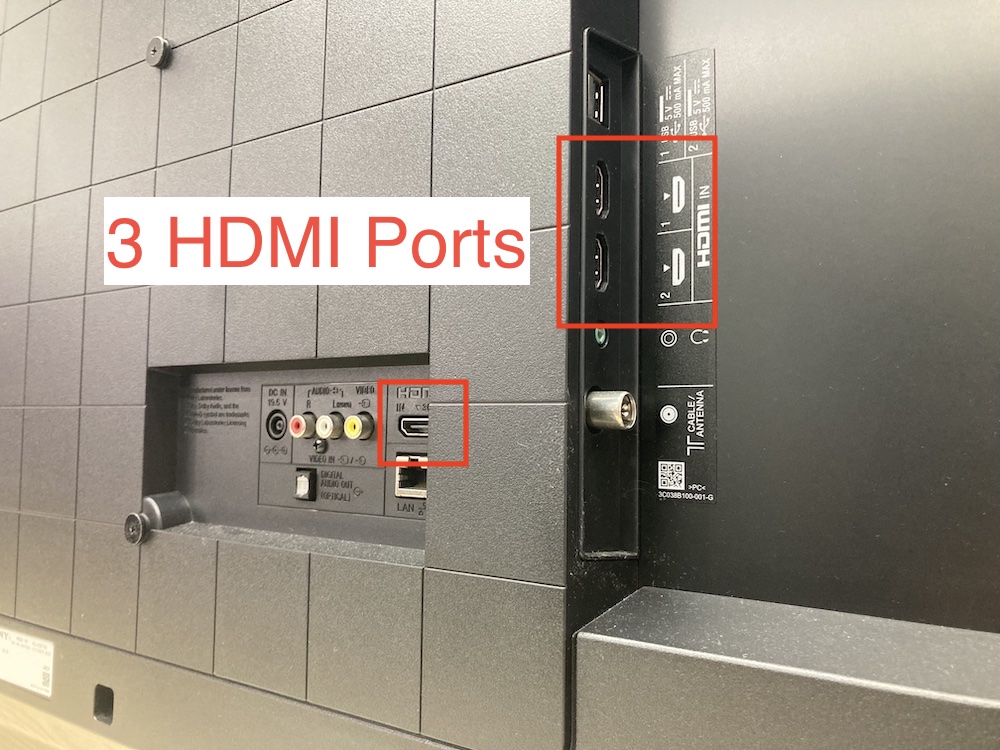 On an average TV, you can expect only to have two to three HDMI ports. This isn't very many and usually means you'll have to purchase an HDMI switch or constantly plug and unplug the devices you want to use into the TV.
Sony Bravia TVs can have up to four high-definition ports for all your HDMI needs. While some people may want more ports, we think this is a good amount to get you started.
Which HDMI port to use for 4K on a Sony Bravia TV?
To enjoy 4K content through an HDMI cable on a Sony Bravia TV, you will need to get a few things in order. The first thing you'll need to do is get a Premium High-Speed HDMI cable.
There are different HDMI cable speeds available, and if you're looking for an image that doesn't lag and looks as crisp as possible, you'll need to opt for the Premium High Speed one. Otherwise, the visuals may be disappointing.
Last update on 2023-11-29 / Paid Link.
Once you've acquired your cable, set the TV to Enhanced Format. You don't have to do this, but if it's available on your Sony Bravia TV, it further enhances the image.
Now, it's time to choose what port to plug the cable into. Well, the good news is that all the ports on Sony Bravia TVs support 4k videos. This may seem like the obvious answer, but surprisingly, some TVs only have one or two 4k ports.
The Sony Bravia ports are located behind the television.
Do all Sony TVs have HDMI ports?
Sony Bravia TVs first came out in 2006. Since then, Sony has put out several Bravia models every year.
All of the Sony Bravia TVs have HDMI ports, but not all ports are created equally.
If you've got the oldest version, you will only have one HDMI port. This may not seem like a lot, but think about how people were using TVs in 2006– they probably had a video game console plugged in if anything at all.
As the years went on, we came out with more and more things that needed to be plugged into our televisions. From Apple TVs to laptops, the devices that needed an HDMI port grew exponentially.
You can expect to have HDMI ports in any recent Sony TV. We recommend double-checking what kind of HDMI cable they need though, so you can fully take advantage of the awesome graphics and high-resolution display.
Last update on 2023-11-29 / Paid Link.
What Types of HDMI Ports are Used on Sony Products?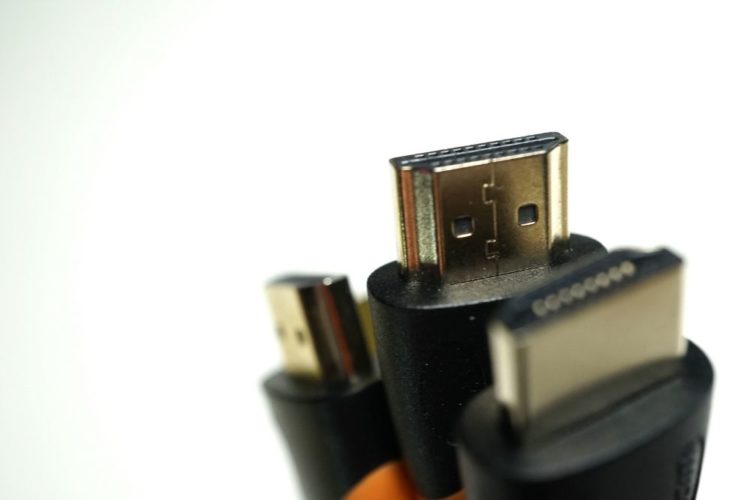 Let's quickly go over the types of HDMI ports out there. There are five standard connector types for HDMI cables on the market.
These connectors range in size, but their uses are all the same. All HDMI cables send audio and images from one device to another, so whatever HDMI port or cable you have, you'll be able to get the same job done.
Type A- This is the standard HDMI connector. It's the one you'll see on television, and it's the most popular HDMI size.
Type B- The dual-link HDMI connector is larger than the standard one. Think about the huge HDMI cable you use to plug something into an old-school projector. There aren't mainstream products on the market that use this connector.
Type C- This is the micro HDMI connector. You'll stumble across this connector now and then.
Type D- The mini HDMI connector is the smallest of all the ports. This will usually be used for mobile phones and other tiny devices that you need to be hooked up to.
Unless the TV specifically says otherwise, you can expect only to use a type A HDMI connector. This is the most common cable sold, so tracking one down will be a piece of cake.
What If I Need More Ports?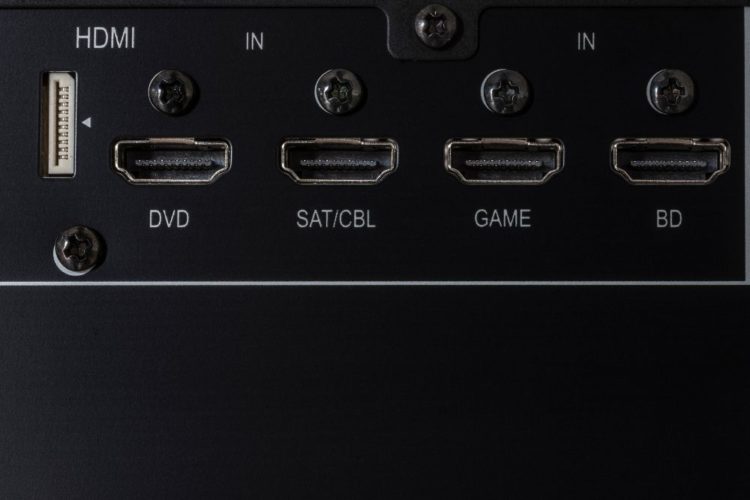 We get it; four HDMI ports isn't enough for everyone. We would be lying if we said the back of our television didn't look like a pile of Devil's Snare from Harry Potter. Be careful not to get too close! It might gobble you up!
If you have the same problem we do, getting an HDMI switch will solve a lot of your problems. An HDMI switch is similar to those extension cords that have four extra outlets on them.
Organization is key when using HDMI switches. The last thing you want is to unplug the wrong cord accidentally. We recommend labeling your HDMI inputs so you know what's gone where.
That way, if you need to unplug your Apple TV, you can look behind the monitor and find exactly what connector to take out.
Suggested Products
HDMI Switch 4k
Last update on 2023-11-29 / Paid Link.
This GANA HDMI switcher also doubles as an HDMI splitter, depending on what your needs are that day. It has overwhelmingly positive reviews and supports 4k resolution.
Certified Ultra High-Speed HDMI Cable
Last update on 2023-11-28 / Paid Link.
This is the fastest HDMI cable speed on the market right now. If you want to play high-resolution action video games or stream, you will not be disappointed with this cable. There are several cable lengths to choose from, and customers love it.
In Conclusion
If you're looking for a television with several 4k HDMI ports, a Sony Bravia TV is the way to go. Just make sure you have the right cable and an HDMI switch if you think you'll need more ports.
Do you own a Sony Bravia TV? What has your HDMI experience with it been like? We'd love to hear more in the comments!