Audio and video are two major aspects of any visual media consumption experience. Regardless of their exquisite quality, video can never cover up for mediocre quality or low-sounding volume.
If you stream a movie on your Roku TV and the sound is excruciatingly low, the 4K HDR screen will provide no relief. You want the audio to sound rich, just as how splendid the visuals are.
Several users experience low-volume problems on their TCL, onn. Roku TVs or other Roku TV brands. The issue occurs irrespective of the apps (Netflix, HBO Max, etc.) the content is streamed on.
This article intends to look into the matter and try all the possible things you could do to address it.
Your issue may get fixed with a soft reset, or you could end up trying every fix mentioned in this article.
Since the problem source is unknown, we recommend following the order (superficial to intense) in which the fixes are listed below.
Initial Actions & Basic Troubleshooting Tips
Before delving deeper into the matter, confirm a few basic things.
Ensure the TV volume is set at audible levels.
If the TV is hooked to an external speaker, set-top box, or receiver, ensure their volume levels are high enough.
If the volume levels of the devices are in order and you hear little to no sound, dig further.
1. Try Soft Resetting Your Roku TV or System Restart Via Settings
A soft reset clears all temporary TV software problems that may be causing the audio to sound meek. To soft-reset, follow these steps:
Power off your Roku TV and unplug it from its power source.
After 30 seconds to a minute, replug the device.
Play a movie or video and check the volume again. If needed, dial up the volume.
A Reddit user found rebooting his Roku TV from settings can fix the low volume issue. Try doing the same, restarting the system via the TV's settings:
Head to Settings, and go to System.
Select Power, and then choose System restart.
Select Restart.
Here's a video demonstrating the same:
How to Restart/Reboot your Roku TV (ONN. TV)
Note: a soft reset will not erase your TV's data or custom settings. A factory reset usually leads to that outcome. (More on it later)
2. Check the External Speaker or Soundbar
If you use a soundbar/speaker, connect it to another device and check its audio function.
A soundbar or some other external audio device could typically employ different sound modes (Bass, Movie, Music, etc.). Enable Bass mode on the speaker to check if that fixes the low-frequency audio issue.
If you suspect the audio cable or connector/port is faulty, change the cable or connect the speaker to your TV wirelessly through Bluetooth.
Advanced Troubleshooting Tips
1. The Dialogue is Too Low When Compared with the Music (Useful Sound Settings Aren't Enabled)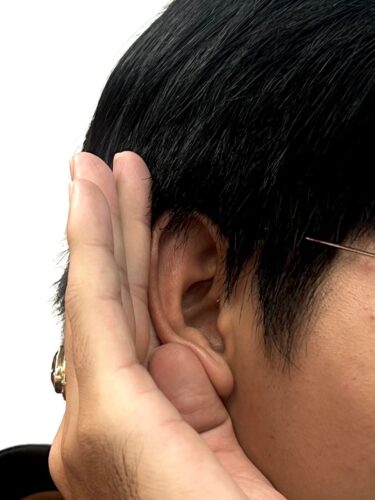 At times, dialogues may sound feeble compared to music playback. The problem is usually discovered when watching a show, movie, or program via a streaming app such as HBO Max.
Things could have gone wrong because you chose the incorrect volume mode on your Roku television for third-party apps/channels. Here's how to fix it:
Hit the Asterisk (*) key on your remote while playing a movie or TV program.
Choose Sound Settings.
Based on your TV model, you can see one of the sound settings discussed below. (Refer to page 98 of this Roku TV User Guide to learn more).
Volume Mode
In the volume mode tab, turn it to Leveling, Dolby, Night, or AC-4 Dialog Enhancement from Off and check if things improve.
Leveling: Helps keep the volume level consistent across commercials or channels.
Night: It supports soft, weak sounds or optimizes the audio for nighttime viewing.
Dolby AC-4 Dialog Enhancement: Boosts dialogue-based audio, improving intelligibility and clarity.
Note: the above sound profiles may not be present on all Roku TVs.
Dolby Audio Processing
Alter the Volume leveling to High or Medium, which should help equalize the audio levels across varied content and sources.
Enable Dolby AC-4 Dialog Enhancement and Dialog enhancer (available only on select Roku TV models) to improve speech comprehension and emphasize the vocals.
Disable Virtual Surround since it could hamper dialogue clarity. Turning off the feature could eliminate artificial audio processing that may affect the volume levels or hinder a clearer, more direct audio flow.
DTS TruSurround or DTS Studio Sound
DTS TruSurround could also hamper dialogue clarity. Therefore, turn it off. If you want it enabled, set Dialog Clarity to High or Medium to compensate.
High or Medium Dialog Clarity setting increases the focus on dialogues, adding clarity and distinctiveness from other audio elements such as background sounds.
Sonic Emotion Premium
Enable Dolby AC-4 Dialog Enhancement if your TV has the setting. And then, turn on Dialog Enhancement and Bass Enhancement in your Roku TV's Sonic Emotion settings.
Enhancing the bass projects the low-frequency sounds, especially the bass tones. That adds richness and depth to the sound, boosting the overall audio experience.
2. Incompatible Audio Format is Enabled
Although DTS:X, Dolby Atmos, and other advanced audio formats significantly enhance your TV listening experience, they could also cause low-volume problems for the above reasons, particularly when you hook up your soundbar/speaker to your Roku TV.
Apply the two-channel PCM-Stereo audio format. It is basic enough to be compatible with all devices, eliminating the problems that may arise with incompatible audio formats.
PCM-Stereo presents digital audio in an uncompressed, linear form. Opting for it simplifies the audio processing, potentially rectifying low-volume problems.
Here is how you enable PCM-Stereo:
Head to Settings and then Audio.
Go to S/PDIF and ARC.
Choose PCM-Stereo.
Note: turning on PCM-Stereo means letting go of Dolby Atmos and DTS:X's immersive audio experience.
3. You've Enabled Some Wrong Audio Settings Without Any Notice
You may have inadvertently turned on some incorrect or incompatible audio setting in certain scenarios. To save the day, factory reset your TV's audio and video settings. Here are the steps:
Head to Settings and then System.
Go to Advanced system settings.
Choose Factory reset and select Reset TV audio/picture settings.
Hit the Play/Pause button three times on your TV remote to reset. Then, play content to check if the audio problem has been resolved.
Here is a video showing how to overhaul your TV's audio/picture settings:
TCL Roku Smart TV : How to Factory Reset or Reset Only TV Audio/Picture Settings
Note: the option to reset TV audio/picture settings will not affect or reset your Roku TV's apps, network settings, custom preferences, and other aspects not related to the audio and video.
Last Resorts to Try
1. Plug in Another Streaming Device
Perhaps your Roku TV is buggy and causing the volume to dip. Try plugging a non-Roku streaming device, such as a Fire TV Stick, into your TV and check if the sound issues disappear. Several users have tried this method with success.
If you don't have another streaming device, do not buy one already. Try out factory resetting or updating the TV's firmware first. If that doesn't work, buy a new streaming player.
Below are the steps to update the firmware and factory reset the TV.
2. Update the Roku TV Firmware
Head to Settings, and then System.
Go to System update and choose Check now for a new software version or updates.
Watch this video to see how it's done:
Onn. Roku TV: How to System Software Update to Latest Version
3. Factory Reset Your Roku TV
As mentioned earlier, a factory reset will completely wipe out all apps and custom settings and reboot the TV as fresh from the showroom. Regardless, here are the steps:
Head to Settings and go to System.
Go to Advanced system settings.
Choose Factory reset, and then Factory reset everything.
Enter the code shown on the screen and select Start factory reset.
Here is a video demo:
How to Factory Reset your Roku TV
4. Contact Technical Support
If none of the above fixes help, apprise Roku about your situation.
Whether you're using a TCL, Hisense, onn., Sharp, or Insignia Roku TV, Roku support can guide and help you restore your TV's volume.
Each Roku television brand has a separate technical support team (TCL, for example) offering solutions that only professionals can offer.
Talk to Roku at 1-816-272-8106 or visit their website to check ways to contact support.
Conclusion
Low-volume problem on a Roku TV is, no doubt, annoying. It can be agitating if you've planned a movie night with friends and the TV audio issue suddenly pops up.
Luckily, there are things you could do to fix the problem. Based on the issue's cause and severity, the resolution could be in a few minutes or take longer.
If you end up doing a factory reset or contacting Roku for help, postpone your Netflix night to another day.
Regardless, you should be able to address the concern, especially with the Roku support team on your side. If things still don't turn out favorably, expect a replacement TV or equivalent respite from Roku.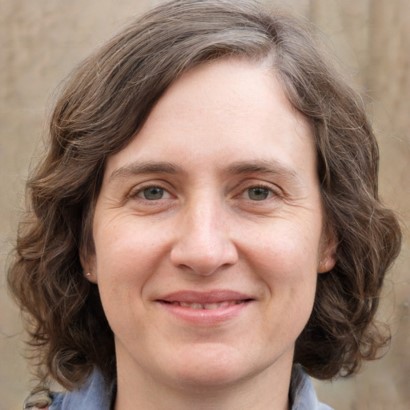 Catherine Tramell has been covering technology as a freelance writer for over a decade. She has been writing for Pointer Clicker for over a year, further expanding her expertise as a tech columnist. Catherine likes spending time with her family and friends and her pastimes are reading books and news articles.