What To Know
To connect Roku to a Samsung TV: Use an HDMI cable or converter, and ensure devices are powered correctly > Switch the TV's input to Roku.
To resolve Roku issues on Samsung TVs, check the power supply or try a factory reset.
To install the Roku Channel app on a Samsung TV: Press the Home button > Apps > Search for The Roku Channel > Download. Update the TV's OS if you can't find or install the app.
This article will show you how to easily connect a Roku streaming device to your Samsung TV, be it the latest smart model or a cherished older set, and how to get the Roku Channel app on your Samsung Smart TV.
How To Connect a Roku To an Old Samsung TV?
You can connect a Roku to an old Samsung TV using its HDMI port or a compatible converter.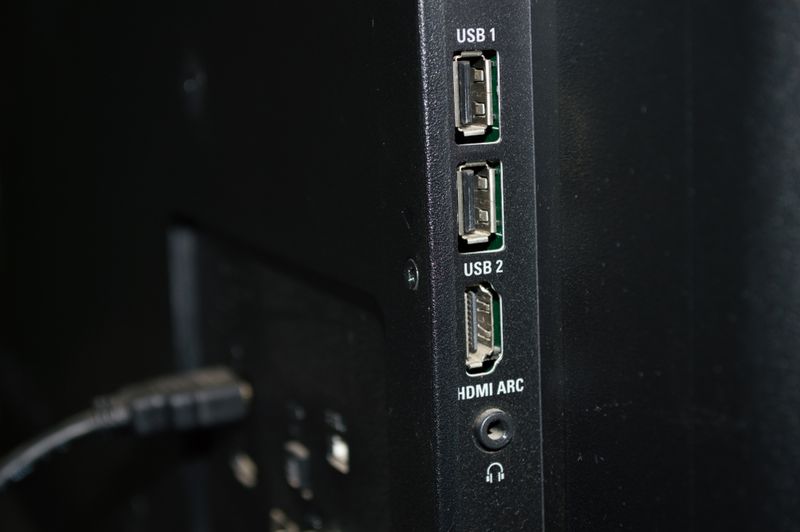 Many old Samsung TVs will have HDMI ports, which you can plug your Roku directly into. Your Roku streaming stick will still work even with the oldest, functioning HDMI ports. However, if your TV does not support 4K, you will not be able to watch 4K content on your 4K-compatible Roku.
If your TV's HDMI ports are broken or if it doesn't have one, you can use a converter instead.
There are a variety of HDMI-compatible converters on the market, so you're sure to find one that is compatible with your old TV.
In the instructions below, we'll walk you through how to connect your Roku to your old TV using an HDMI to composite adapter as an example. However, you can follow these same steps using any adapter of your choice.
Step 1: Plug the HDMI to composite adapter power cable's Micro USB end into the adapter's Micro USB port. Then, plug the power cable's USB-A end into a power adapter. Connect the power adapter to a wall outlet.
Step 2: If your Roku has an attached HDMI connector, plug it directly into the HDMI to composite adapter's HDMI port. If your Roku doesn't have an attached HDMI connector, you will need to plug an HDMI cable into the Roku device before connecting the other end to the adapter.
Step 3: Now, you can connect your HDMI to composite adapter to your TV. Plug each of the composite cables into the respectively colored TV ports. These cables are color-coded based on their function, so you must plug them into the correctly colored ports on your TV.
Step 4: Connect the Micro USB side of your Roku's included power cable to your Roku device. Then, plug the other end into a USB power adapter. Some Roku devices can be powered by the TV's USB port.
If your TV's USB port cannot natively supply enough electricity, you can use a QFUP USB Power Adapter . This adapter store electricity for your Roku to use, allowing you to plug it into under-powered TV USB ports.
Step 5: Last but not least, select your TV's Composite Input using the TV remote's Input/Source button.
Watch the video below demonstrating how to connect a Roku streaming stick to an old TV using a converter.
Bleiden HDMI2AV Video Converter for Roku Streaming Stick
Are There Samsung TVs with Roku Built-In?
No, there are not currently any Samsung TVs with Roku built-in.
Samsung produces a variety of smart TV models featuring smart interfaces and built-in apps. You can use these natively-supported interfaces to download your favorite streaming apps and games.
However, none of these TVs feature the Roku interface. So, if you're a die-hard Roku fan, you will either have to purchase a separate Roku streaming stick or invest in a smart TV with Roku built-in.
Several TV brands manufacture smart TVs with a Roku interface, otherwise known as Roku TVs. This allows you to browse the Roku OS without plugging a separate streaming device into your TV's HDMI port.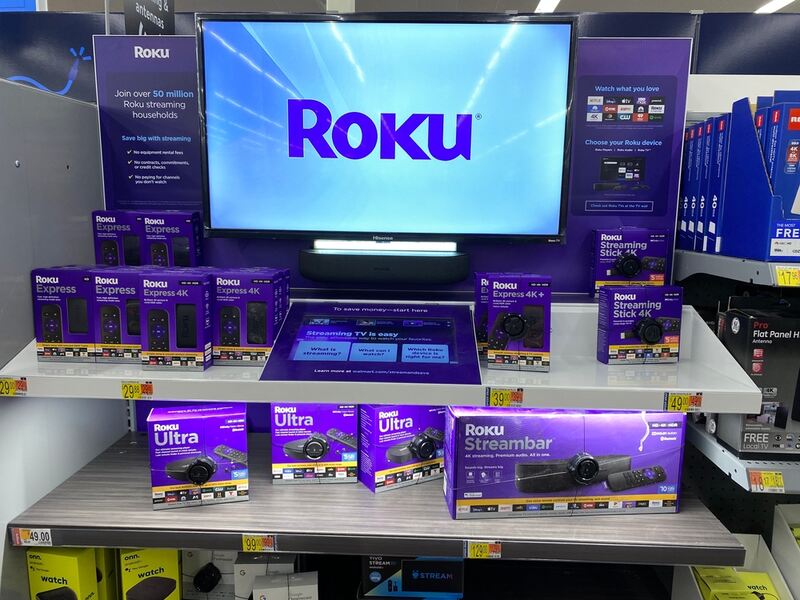 These models come in HD, 4K, and even 8K resolution, so you can watch high-resolution content.
The following brands feature models with Roku built-in:
Element
Hisense
JVC
Magnavox
Onn
Philips
RCA
Sanyo
Sharp
TCL
Westinghouse
Note: Not every TV from these brands will have Roku built-in. Visit their official websites to learn more about which models have this feature.
Why Is My Roku Not Working on My Samsung TV?
There are a few things you can do to make Roku work on your Samsung TV.
Connecting a Roku to your TV as there are a lot of components that must be functioning correctly.
If your Roku isn't working on your Roku TV, there could be a problem with the hardware or software preventing it from running smoothly.
Let's learn a few easy ways to troubleshoot your Roku!
Ensure Your Roku Is Properly Powered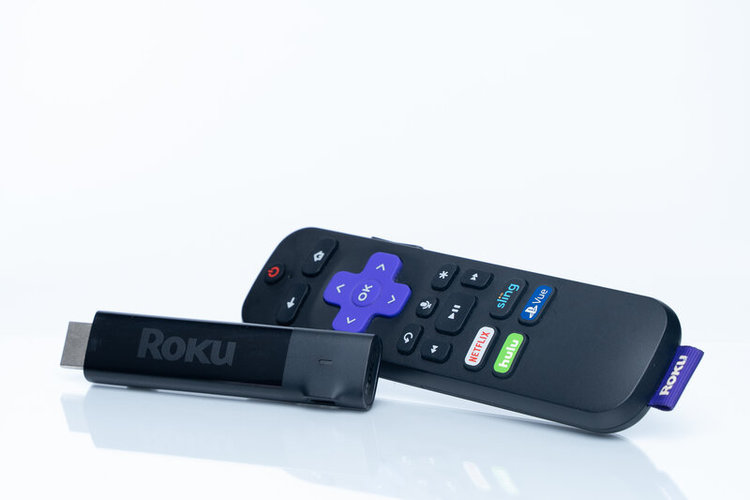 Roku streaming sticks will not work properly if they do not receive enough power. So, if your Roku isn't turning on, the first thing you should check is its power supply.
While many Roku devices can be powered with your TV USB, many USBs cannot supply enough power or aren't powered at all.
So, try plugging it into a USB power adapter instead. Wall outlets deliver the most consistent power stream, ensuring your Roku will be sufficiently powered.
If that doesn't work, we recommend using the included Roku Micro USB power cable. Although Rokus can work with any Micro USB cable, some cables are poor quality and will, consequently, prevent your Roku from turning on.
If you lost your Roku's original power cable, you can purchase a replacement like the USB Power Adaptor Replacement for Roku .
Ensure Your Adapter Is Properly Powered
Improperly powered adapters can cause your Roku's display to flicker, cut off, and display other video inconsistencies.
So, it's a good idea to double-check that your adapter is powered with its included USB cable. Make sure it's plugged into a wall outlet instead of your TV USB.
If it's plugged into a power strip, ensure it's turned on and not overcrowded.
Should you find that your new adapter continues to malfunction, it may be faulty and you should contact the manufacturer for additional guidance.
Factory Reset Roku
Factory resetting your Roku is a simple way to ensure that all of your device's settings are set to the correct values and are compatible with your TV.
While this will revert your Roku to its out-of-the-box settings, it's a one-stop shop for many Roku software issues.
Let's learn two ways to factory reset your Roku!
1. From Settings
Step 1: Press your Roku remote's Home button to navigate to the Home page.
Step 2: Click on Settings.
Step 3: Open System.
Step 4: Head to Advanced System Settings.
Step 5: If you're using a Roku TV, select Factory Reset Everything to finish factory resetting your TV.
If you have another Roku streaming stick, proceed to the next step.
Step 6: Follow the instructions on-screen which will prompt you to enter a 4-digit confirmation code into the keypad.
2. Use the Reset Button
Step 1: Find your Roku's Factory Reset button or pinhole, which is usually found on the back or side of the device and labeled RESET.
Step 2: Ensure your Roku device is switched on before pressing the button or pinhole for approximately 10 seconds.
Step 3: You'll know your Roku has successfully factory reset and that you can release the Reset button when the indicator light begins to blink.
How To Install The Roku App on a Samsung Smart TV?
You can install the Roku app on your Samsung TV via its app store.
The Roku Channel is Roku's dedicated streaming app where you can find all of your favorite Roku originals and more!
It has both free and paid versions, so you can watch content without pulling out your credit card.
Let's learn how to install The Roku Channel on your Samsung TV!
Step 1: Press the Home button on your Samsung smart TV remote.
Step 2: Navigate to the left-side menu and click on Apps.
Step 3: Use the remote's D-pad to head to the top of the screen and select Search, which is represented by a magnifying glass icon.
Step 4: Search for The Roku Channel using the on-screen keyboard or your TV's voice command function.
Once you've found the app, click on Download to install it on your TV.
Now you're ready to start watching Roku content on your Samsung smart TV! The Roku Channel also has a wide selection of 4K content for you to browse.
Can't Find the Roku App on Your Samsung TV?
Follow our troubleshooting tips if you can't find The Roku Channel app on your Samsung TV.
Only Samsung TVs with Tizen OS 2.3 and above support The Roku Channel. So, if your TV has a Tizen OS 2.2 or below, you may need to update it to make it compatible with the app.
Let's learn how to check your Samsung TV's OS version and update it.
Check Version
Step 1: Go to the Settings.
Step 2: Head to Support.
Step 3: Click on Software Update.
Step 4: Use your remote to highlight, but not select, Update Now, found on the right-hand side of the Settings window. Your TV will then display its current OS version.
If the OS version is below 2.3, follow the instructions to update it.
Update TV
Step 1: Open the Settings.
Step 2: Navigate to Support.
Step 3: Select Software Update.
Step 4: Click on Update Now.
Watch the video below demonstrating how to update your Samsung smart TV.
How To Update Your Samsung Smart TV
Wrapping Things Up
While Samsung doesn't make any Roku TVs, you can still connect a Roku device to it to use the Roku interface. Don't worry if your TV doesn't have an HDMI port, you can use an HDMI adapter!
Just don't forget to make sure that all devices are sufficiently powered. Try factory resetting your Roku if you come across any software problems.
Alternatively, you can install The Roku Channel on your Samsung smart TV. If you can't download the app, try updating your TV to the latest OS.
What's your experience using Roku on a Samsung TV? Let us know in the comments below!
Yesenia Achlim is a technical copywriter and editor with a focus on AV equipment. She aims to break down complicated topics and make technology accessible, no matter your technical expertise. When she's not teaching you how to replace a projector lamp, you can find her reading and baking.