In the realm of entertainment, your trusty Samsung Smart TV has been your gateway to movies, shows, and more.
Yet, lately, you've felt a tinge of dissatisfaction as its interface gradually loses its once-fluid charm.
Meanwhile, the Roku player has captured your attention – a favorite among friends and family for its snappy performance and smooth streaming.
But here's the twist – your Samsung TV already boasts your cherished apps. So, you ponder: "Do I really need a Roku player if I already have a smart TV?"
Yes, in certain aspects, the answer is affirmative. But still, it depends on your choice.
In the upcoming discussion, I'll chart how a Roku player can elevate your streaming ventures beyond a conventional Smart TV OS.
What Can Roku Do for a Smart TV?
What makes Roku so unique?
1. Immense Content
Unlike cable TVs, smart TVs have a wide range of content. Nonetheless, streaming devices like Roku have taken the content game to a whole new level. I know you think your TV already has sufficient streaming apps, but did you know that Roku is the current market leader for streaming services?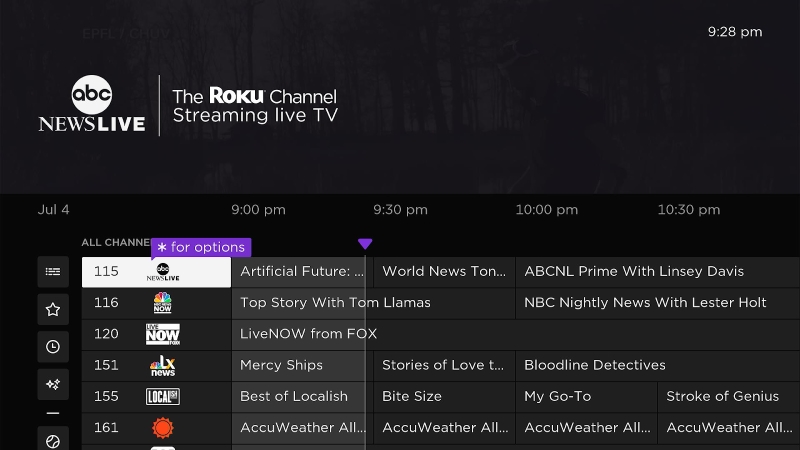 You can stream thousands of unpaid and paid channels using Roku, depending on your geographical location. Fascinating, right?
And that's not all. Roku also brings additional apps to your smart TV. It allows users to store images and access videos and music of their choice.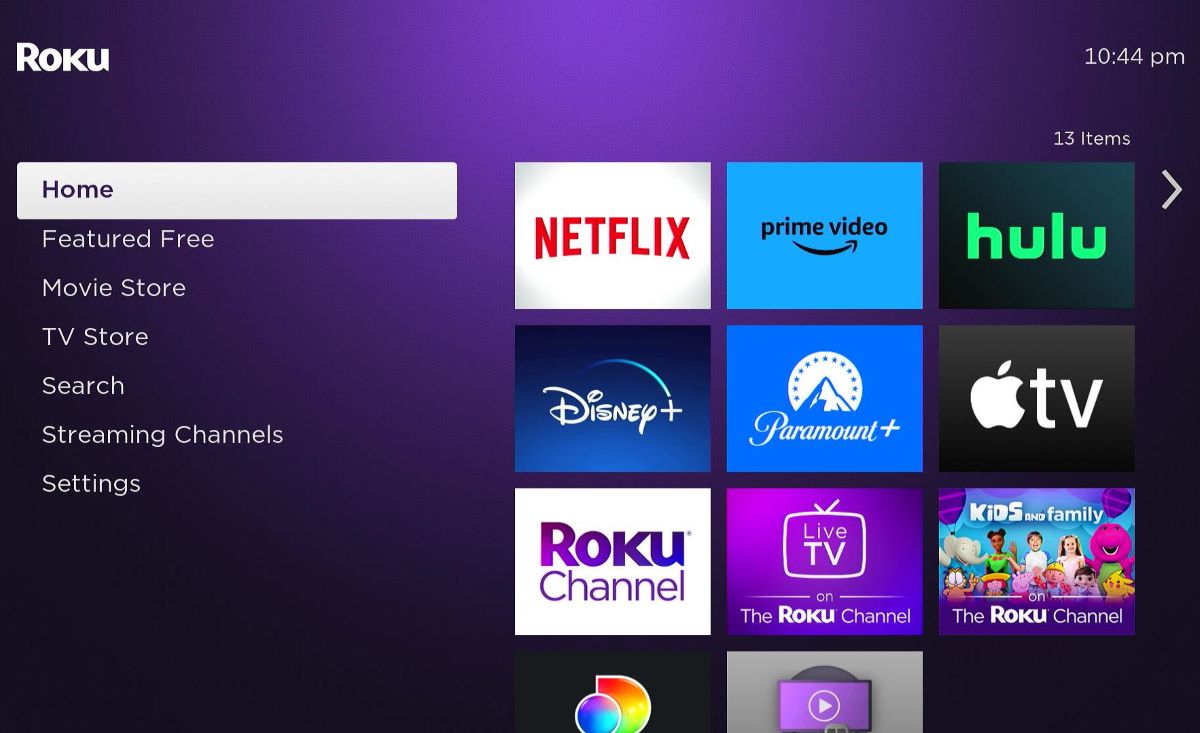 Another great thing Roku brings to your screen is an enhanced menu and easy usability. Of course, most smart TVs aren't hectic to manage, but you will agree with me that the frequent "add-ons" can be infuriating.
Roku software is user-friendly because it has a simple design that users can organize and rearrange as they deem fit. It is certainly the easiest streaming device to use.
3. Fast Speed
We're just getting started on the merits of a Roku on your screen. One of the biggest smart TV challenges is low speed which makes streaming tedious.
Get this: the Roku Streaming Stick 4K has a faster user experience. It has long-range Wi-Fi, which offers 2x faster connection speed. If you dislike slow and buggy streaming experiences, it's time to level up.
4. An Ease-to-Use-Remote
Why do you need a new remote when you already have your smart TV remote? The Roku remote does not have many complicated buttons: it has a simple design and a few purposeful buttons.
But you know what else? Most Roku models come with a remote that allows users to access content with voice commands.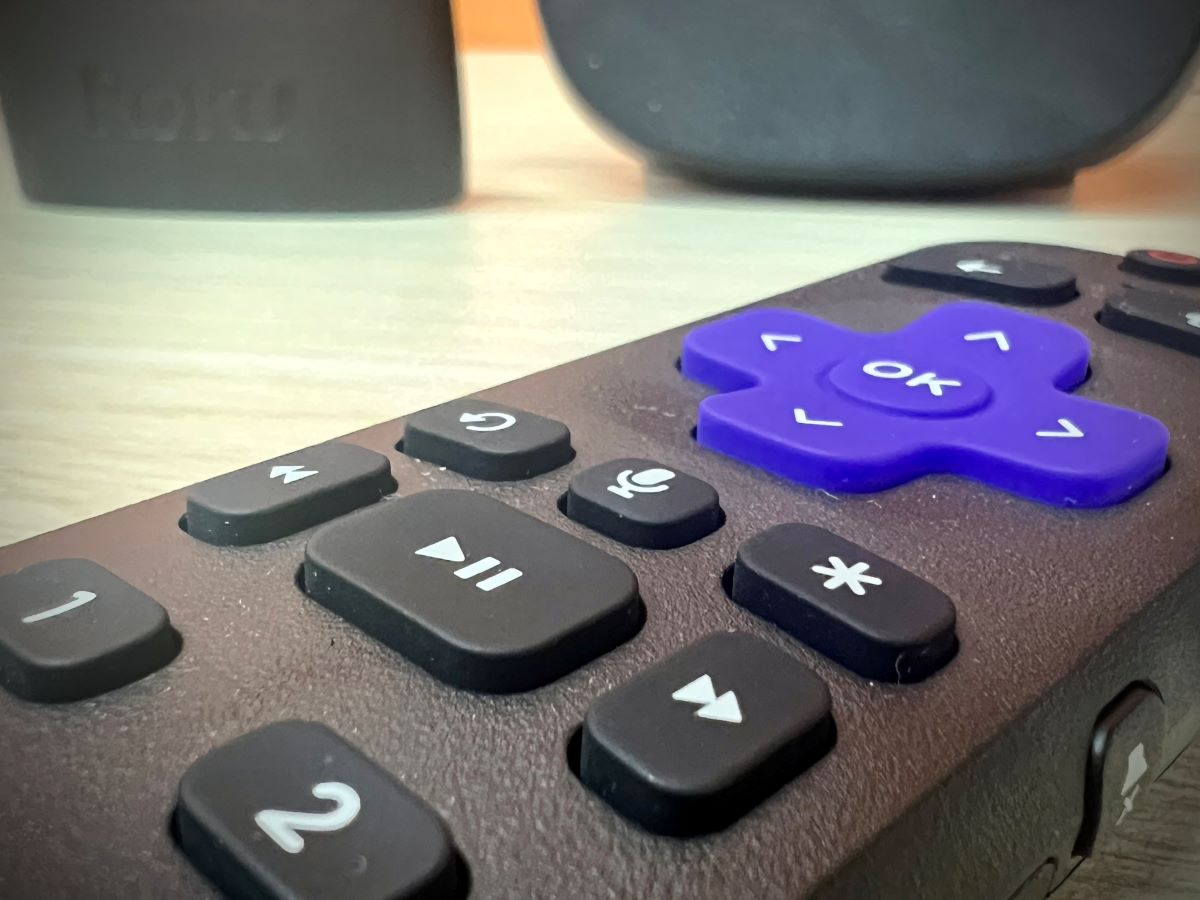 Using the Roku Voice Remote Pro, you can adjust or mute the volume level and boot your TV with voice control. Let's not forget about the fantastic private listening and hands-free voice control features it has.
5. Consistent Software Updates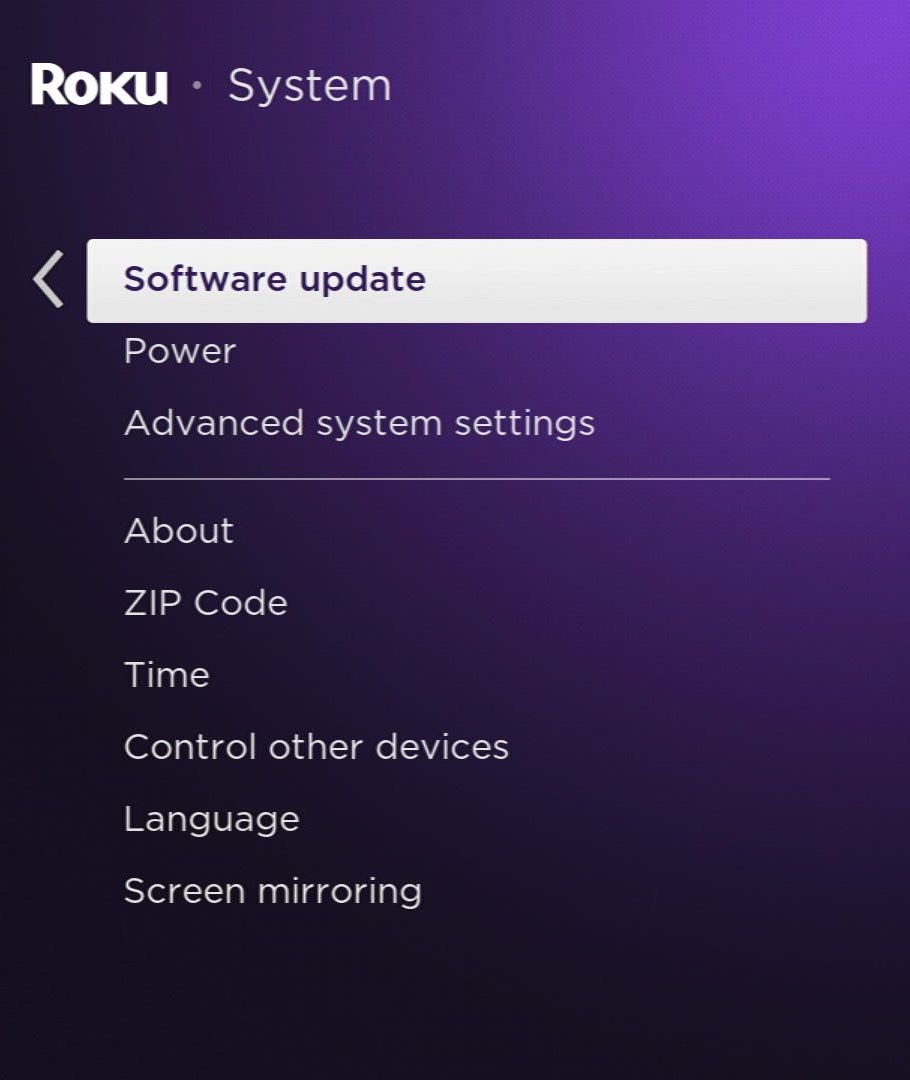 While several smart TV operating systems may halt updates for older models, Roku stands apart by ensuring that your device will never face the risk of discontinued software support.
Roku diligently maintains its commitment to keeping all devices, be it Roku players or TVs, up-to-date, effectively sidestepping any prevailing bugs. The specter of an outdated OS often brings a slew of security vulnerabilities in tow.
A Quora user once highlighted the disheartening discovery that their aging TV was no longer receiving updates for its built-in OS.
Is It Better To Buy a Smart TV or a Roku TV?
Yes, a Roku TV is much better than a smart TV. I bet you're wondering if there is a big difference between a smart TV and a Roku TV.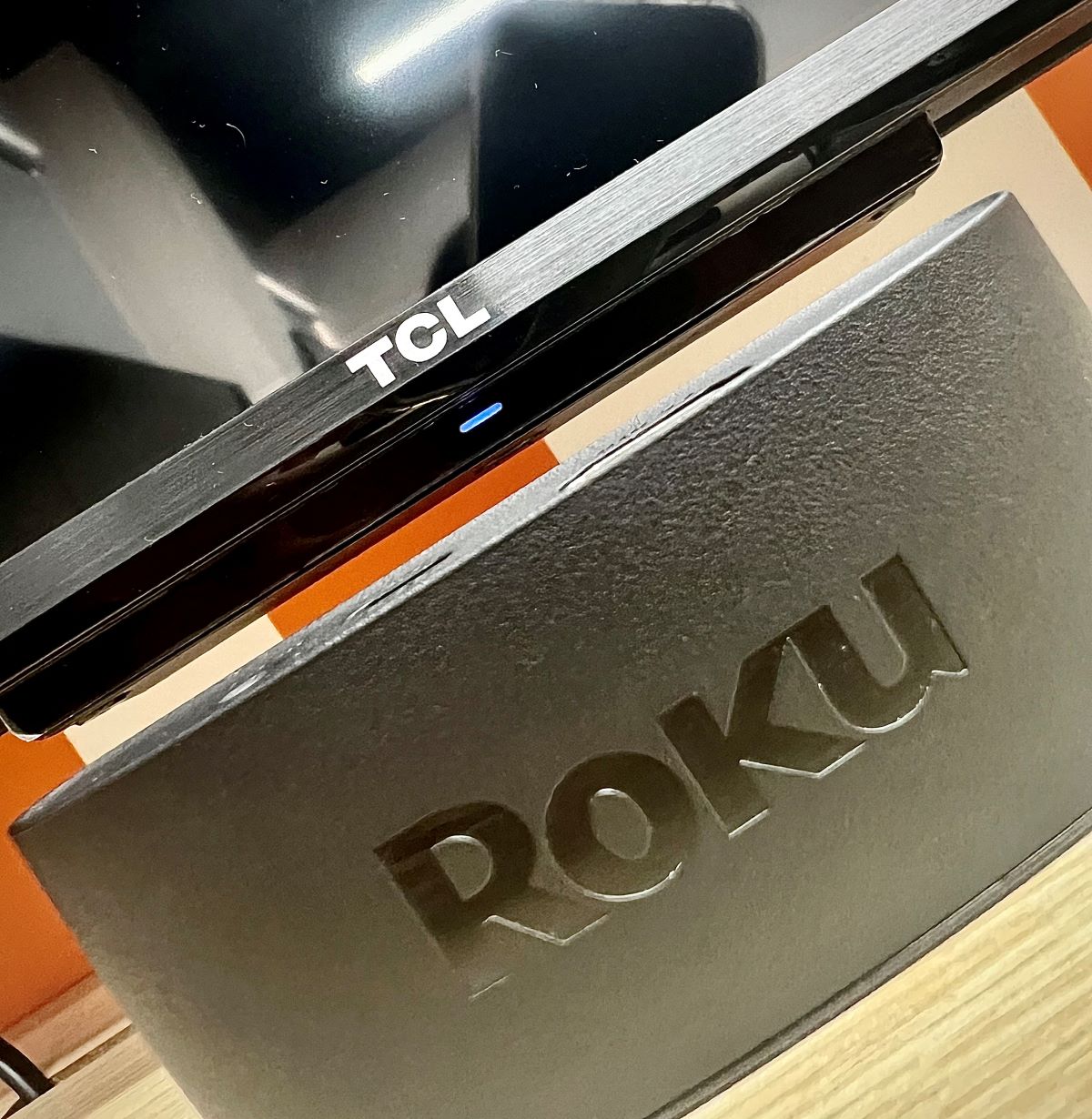 A Roku TV uses streaming media player technology from the Roku manufacturer. So if you buy a Roku TV, you do not need to buy a Roku device. And in which points a Roku is superior to a smart TV OS has already been mentioned above.
The point? You should buy a Roku TV because it has far much better functionality and features than smart TVs. The surprising thing is that most Roku TVs are cheaper than smart TVs.
All in all, this does not mean you should get rid of your smart TV. You can always buy a Roku streaming device to relish the same experience a Roku TV user has.
Do Smart TVs Have Roku Built-In?
Yes, many smart TVs have Roku built-in. Not all smart TVs have the Roku OS because the Roku firm works independently from smart TV manufacturers. Some of the smart TVs that are Roku installed include Roku TVs from TCL, LG, Hisense, onn., etc.
If your smart TV is not Roku built-in, you can get the Roku Channel on the app store. The app is a free application for Android and iOS devices. But the Roku device is incomparable to the app on serviceability grounds.
Do I Need a Roku Player With a Samsung/LG TV?
In my view, it's a resounding yes, but still, it depends on your choice.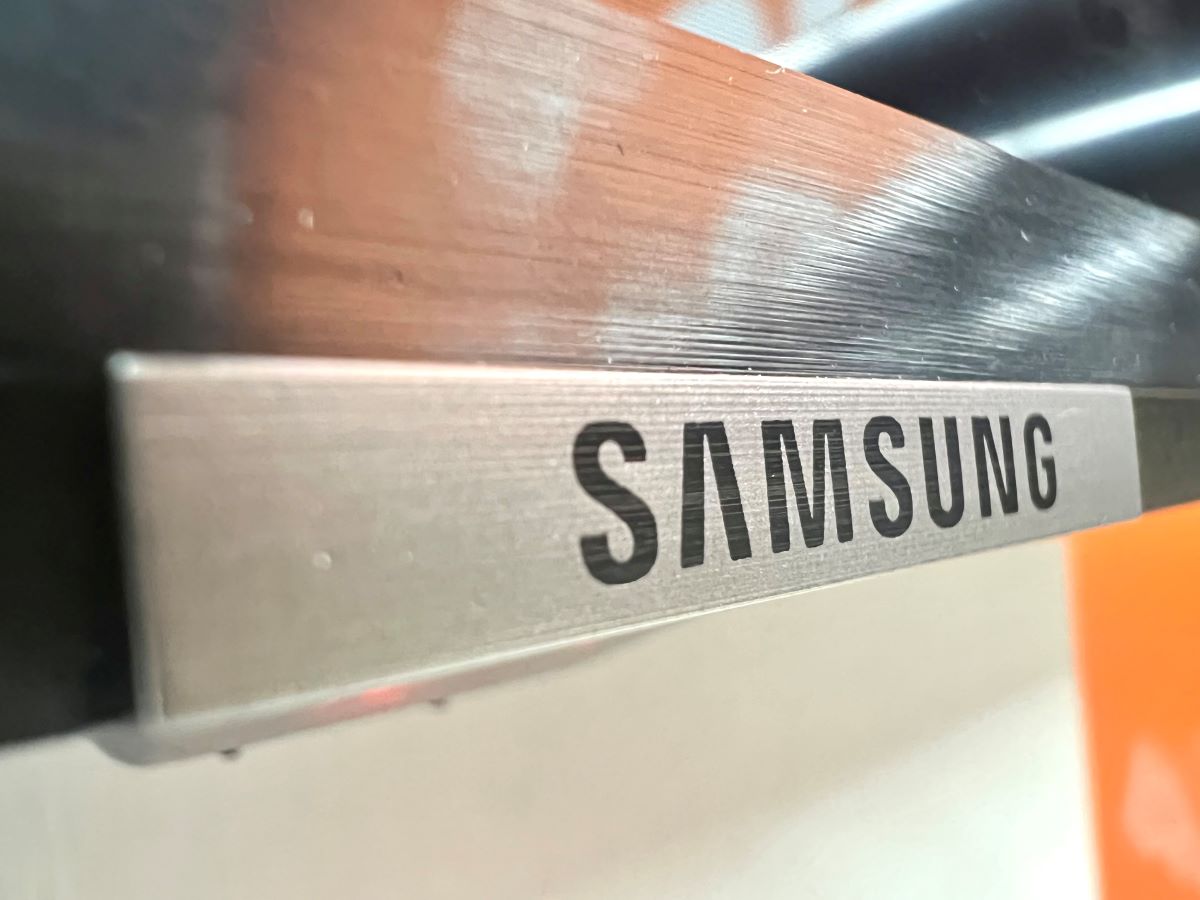 From my vantage point, a Roku player, for example – a Roku Stick 4K+, emerges as a compelling recommendation. I, without reservation, would opt for this model due to its intuitive interface, seamless streaming prowess, and the gratifying tactile response of its remote.
Turning our attention to the LG Magic remote – a unique contender furnished with its distinctive cursor, simplifying TV control and enabling rapid text input.
This enhancement propels the LG TV experience to a level akin to the Roku player, creating a compelling comparison in terms of functionality.
Yet, even with the commendable attributes of the LG Magic remote, my personal allegiance firmly resides with Roku. Its cohesive integration and exceptional performance solidify its position as the quintessential choice in streaming solutions.
Omitting the Samsung TV from the equation, there's no need for a direct comparison with a Roku player. Once again, the scales tip favorably toward Roku. It's worth noting that a Quora user with a Samsung TV shares a similar sentiment, further reinforcing this perspective.
Do I Need a Streaming Device If I Have a Smart TV?
Yes, you do need a streaming device for your smart TV.
If I put the streaming channels facet aside, you still need a streaming device because it makes your TV much faster.
A smart TV's hardware gradually degrades and becomes slower with time, yet with streaming devices like Roku, it's possible to instigate more visual flair to your TV's User Interface.
You should know that the software of your screen is just as essential as its hardware. Most smart TVs have a hard time keeping up with software updates. Separate streaming devices are inclined to automatic app and security updates.
A separate streamer will ease the switch between a smart home ecosystem and an app. It will be undemanding for you to switch from a game to a movie or vice versa.
However, standalone streamers also have their cons. For one, some devices like chrome cast have limited streaming options. The merits of streaming devices surpass their demerits; hence, they are worth the investment.
Conclusion
Even though you don't need a Roku if you have a smart TV, you should buy the device because of its outstanding features and capabilities. If you are cynical about the monthly charges of Roku Streaming, you can opt for the free channels option. Feel free to contact Roku Support to inquire about the Roku remote, device set-up, Wi-Fi connectivity, private listening, and billing.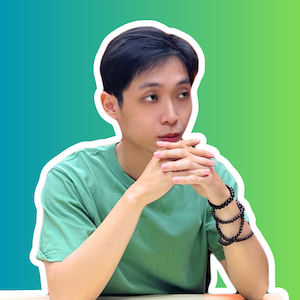 Duy Anh is a tech editor who has always had a keen interest in logical pursuits. During his free time, he typically works out while listening to philosophy podcasts and delving into profound contemplations. His aim is to thoroughly examine matters from multiple perspectives, maintaining a completely neutral mindset. These greatly contribute to his proficiency in technical tasks.
How was content created? This piece is created collaboratively, with tech editors generating ideas, conducting testing, and proofreading meticulously, while AI assists in fine-tuning.