What To Know
Switching the Samsung TV's Usage Mode to 'Home Use' can eliminate pop-up ads.
Sponsored Ads can be turned off by disabling the Smart Feature under Settings.
Blocking specific ad-related URLs from Samsung on your router can help reduce ads, but it requires periodic updates as Samsung might change their ad servers.
This guide provides clear steps to eliminate pesky interruptions on your Samsung TV, from adjusting settings to filtering URLs through your router.
Enhance your viewing experience with these simple solutions.
Let's jump right in.
How To Remove Pop-Up Ads?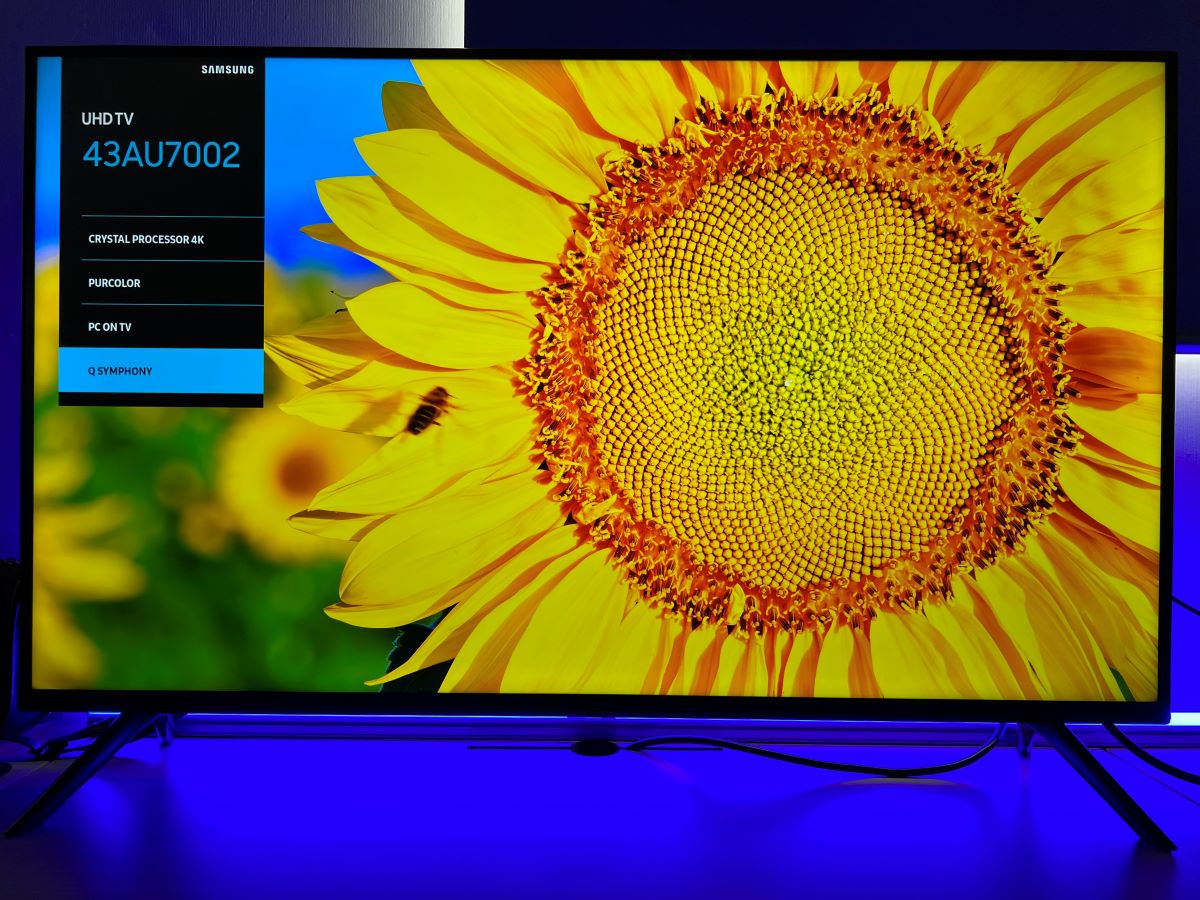 Do you experience annoying ads popping up in the corners of your screen while you are using your Samsung TV?
The most likely reason for this is because you still have your TV set to Retail Mode, to rectify this you will simply have to switch it to Home Mode.
Keep in mind that there are a few different ways to do this as each model has a unique way to adjust this setting.
Follow the steps below to achieve this:
For Samsung models 2021 and earlier
Navigate to your Settings and then select General → System Manager → Usage Mode → From here you will want to select Home Mode.
You may be prompted to enter a PIN code, enter it now to complete this process. If you are unsure of your code, try the default key of 0000.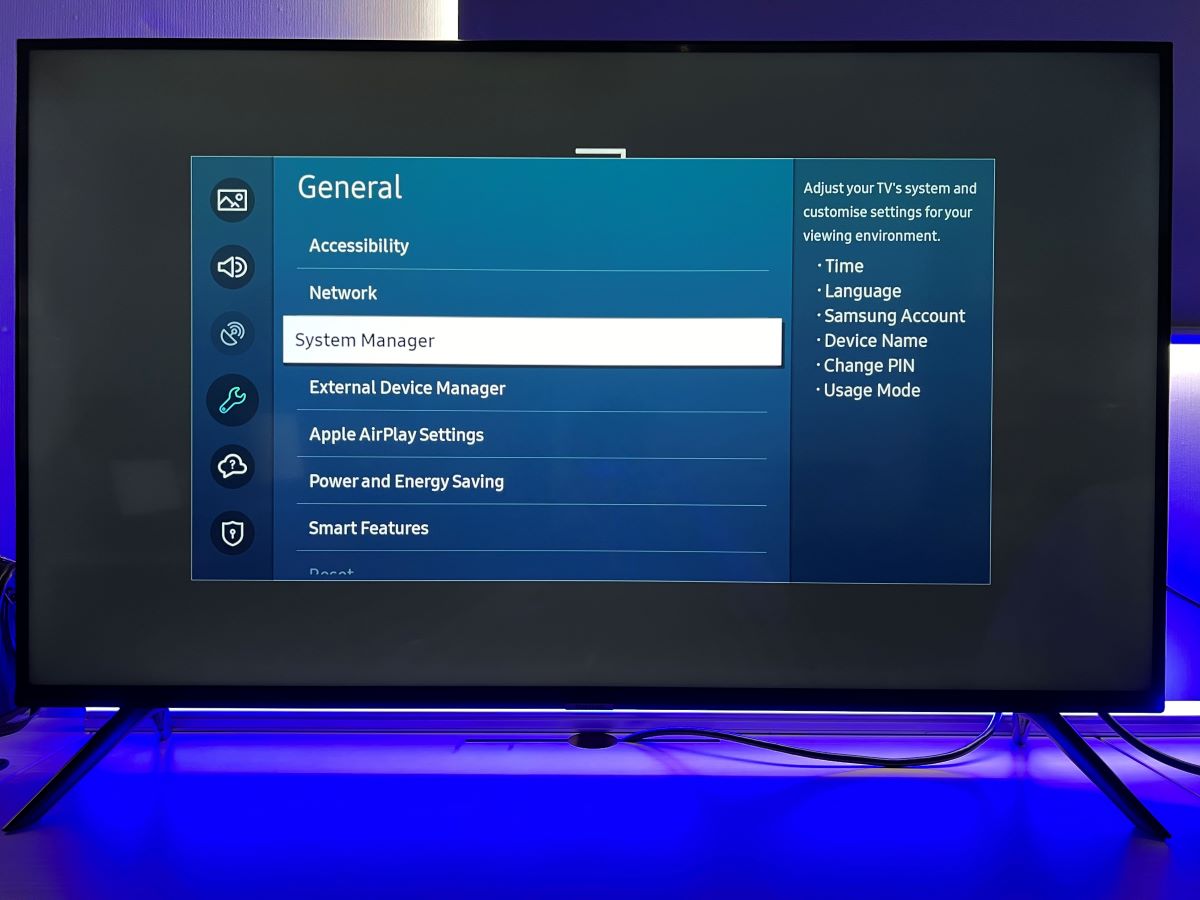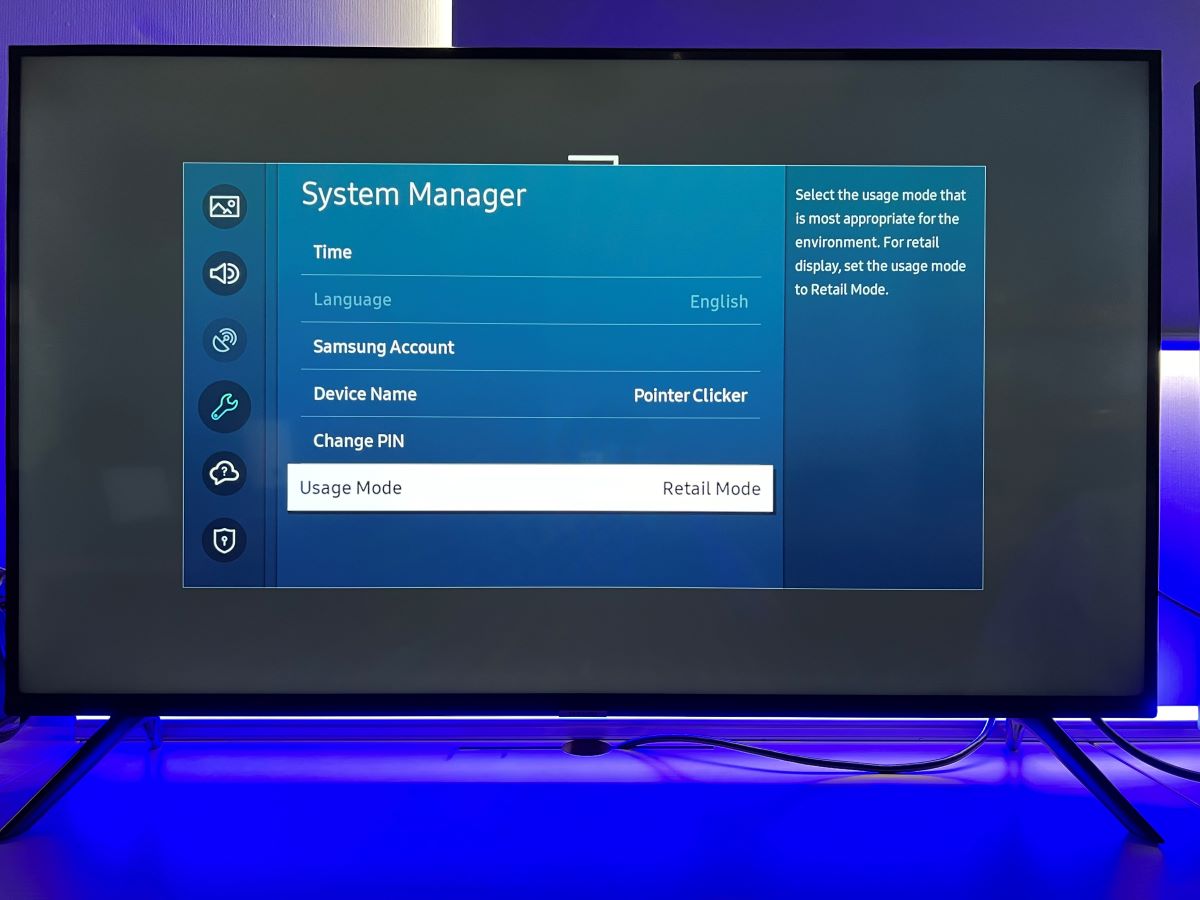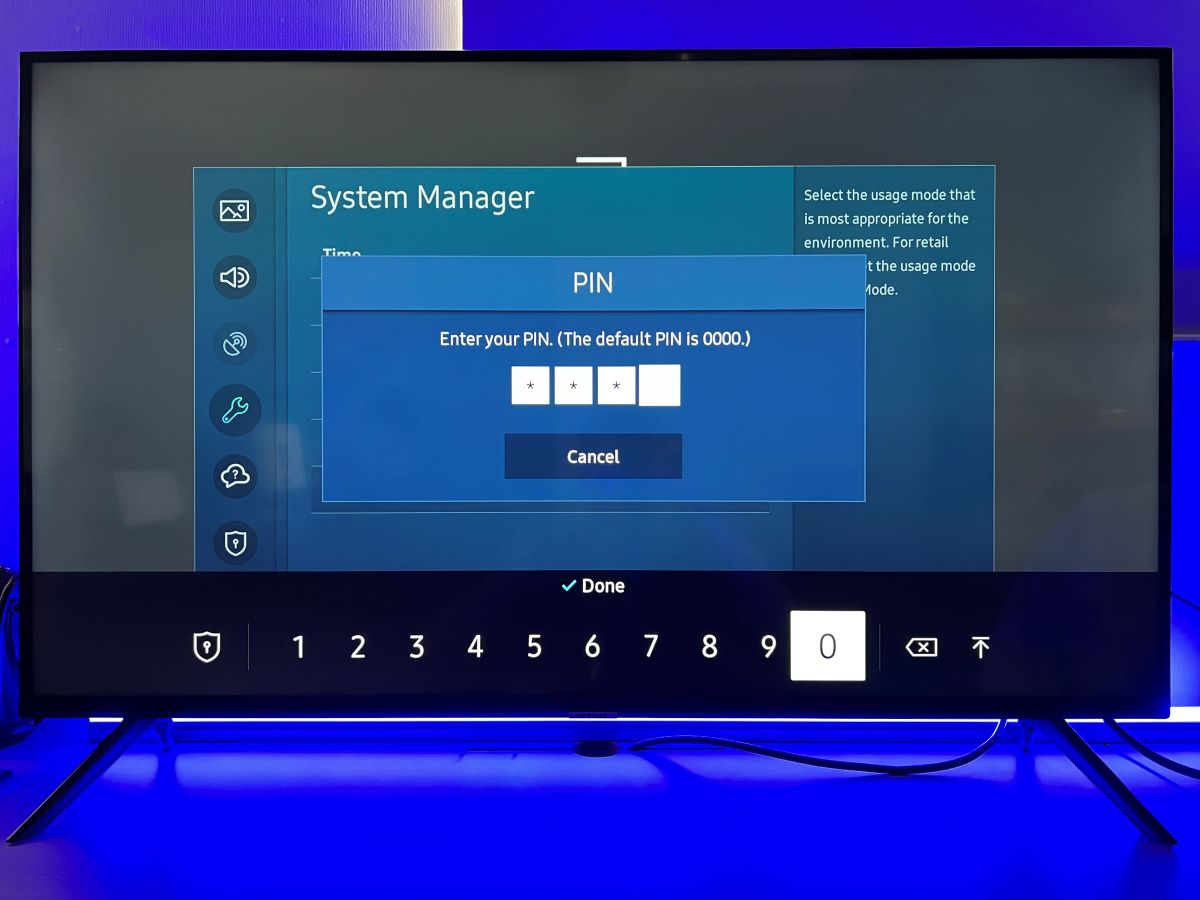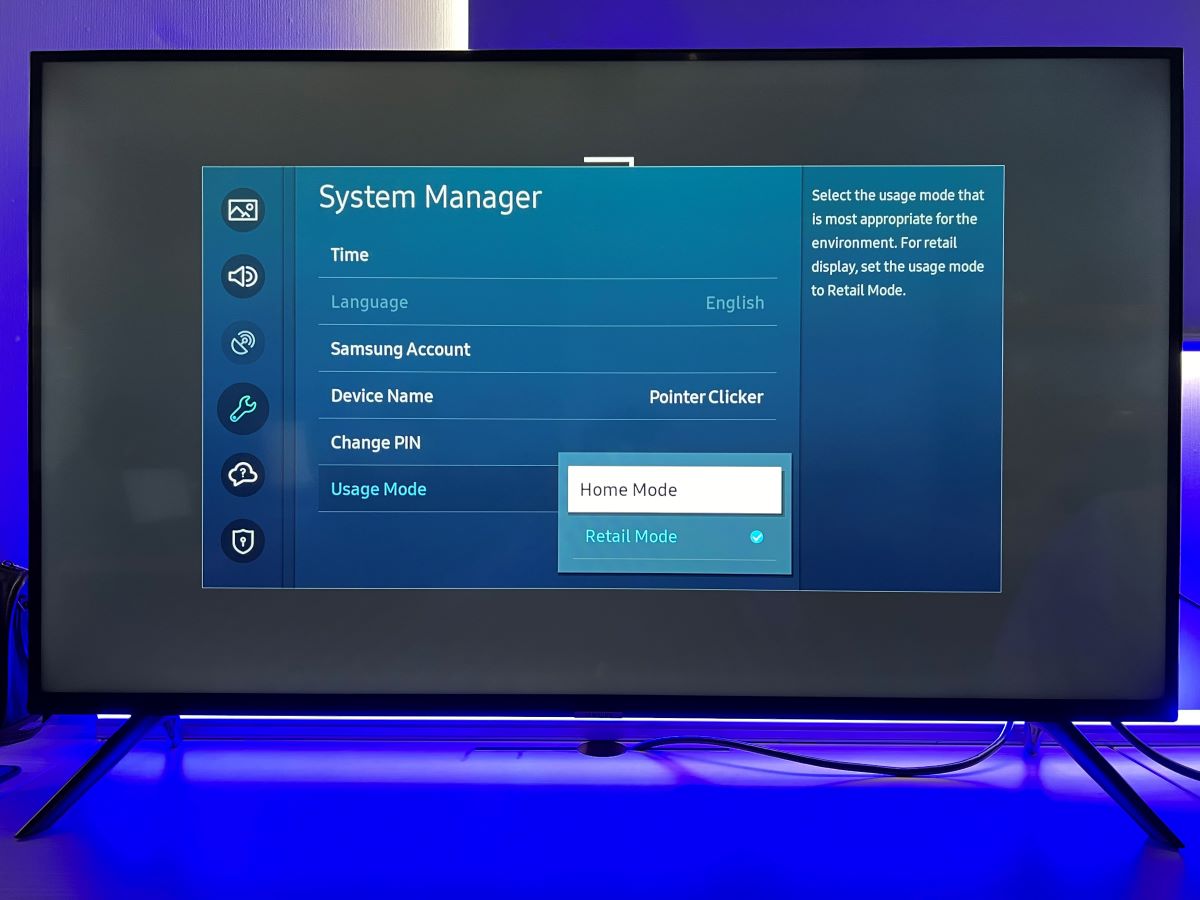 For the 9000 Series Samsung TVs
The method for changing a 9000 series TV is similar but a little more straightforward. Head to your Settings and then:
Support → Usage Mode → Select Home Use.
For Samsung UHD Series 6
Once again you will have to go to your Settings. Then to System → Expert Settings → You will now have to scroll all the way down to Usage Mode → Toggle this to Home Mode.
Here is a nice, short video on this procedure, feel free to check it out for a better understanding of the process.
Getting rid of annoying popup on Samsung Smart UHD tv Series 6
Other Methods
If you are unable to use the methods provided above, here are two more techniques that might work for you:
Go to Setup → Scroll all the way down to Location → change the setting from Store to Home Mode using your arrow keys
Press the Volume button located on your TV → Press and hold the Menu button on your remote for 5 seconds.
How To Remove Sponsored Ads?
You will typically come across sponsored ads on your Samsung TV when you are on the Home screen.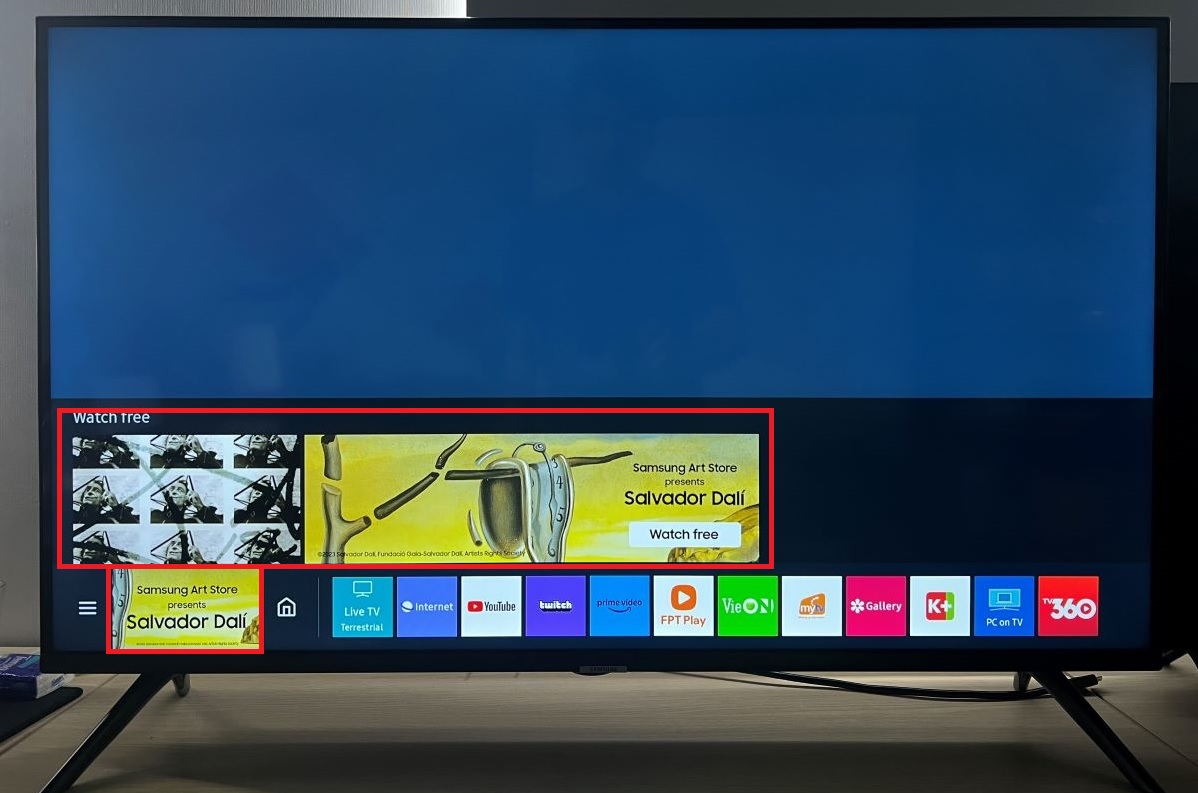 These ads aren't going to bother you while you are on YouTube or during a gaming session, but they are unsightly and can still be a nuisance.
If you would like to rid your life of these annoying ads it is fairly easy, you simply have to disable the Smart Feature.
Here is how to do that:
Step 1: Go to your Settings.
Step 2: Select Support and then Terms & Policy.
Step 3: There should be an Internet-Based Advertisement option, select it.
Step 4: A pop-up window will appear; you will want to search for the option that relates to content and advertising on your smart TV and uncheck the box.
You can now close these windows and you should be advertisement-free while on your Home screen.
If you're irritated by the Smart Feature notifications, you can also toggle these off, here's how:
In the Settings menu, select General → Smart Features → You will now want to disable the Autorun Smart Hub and the Autorun Last App features.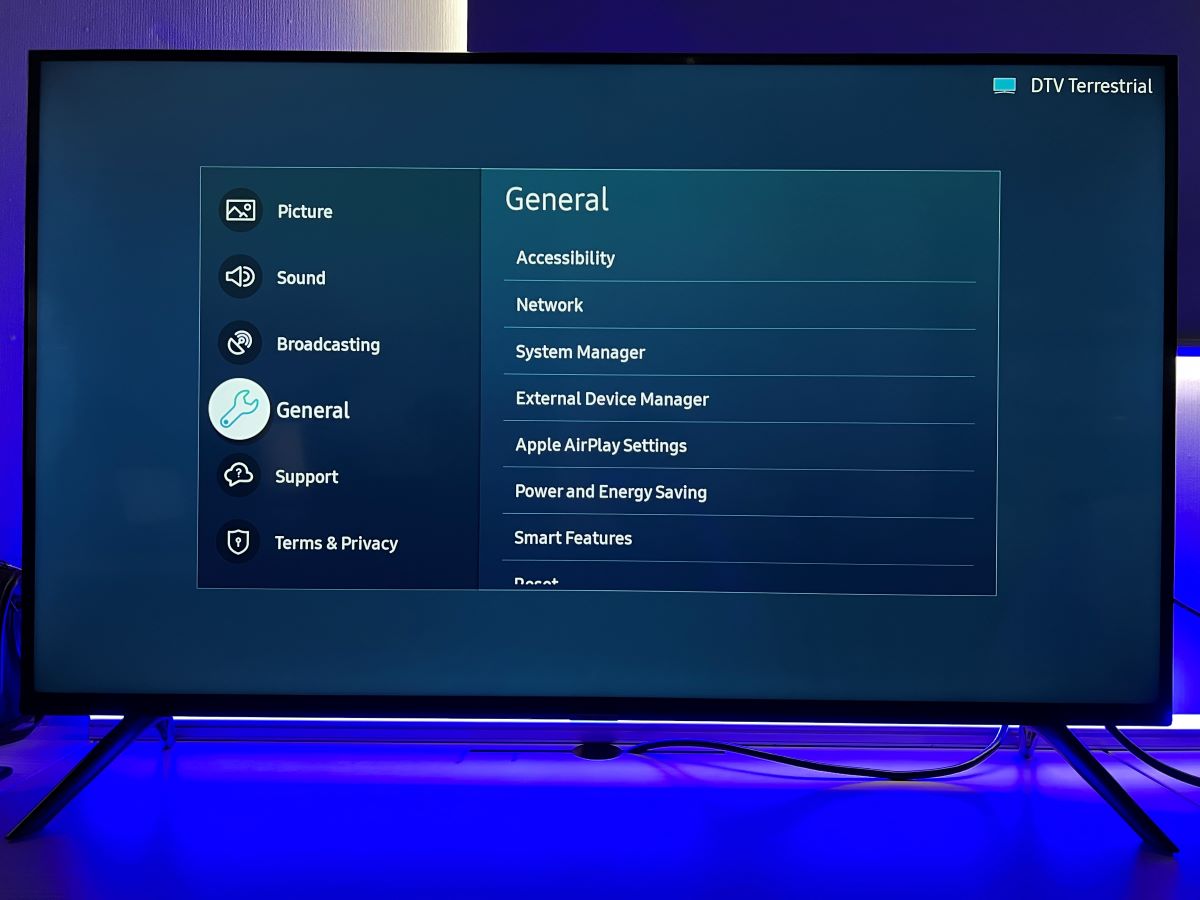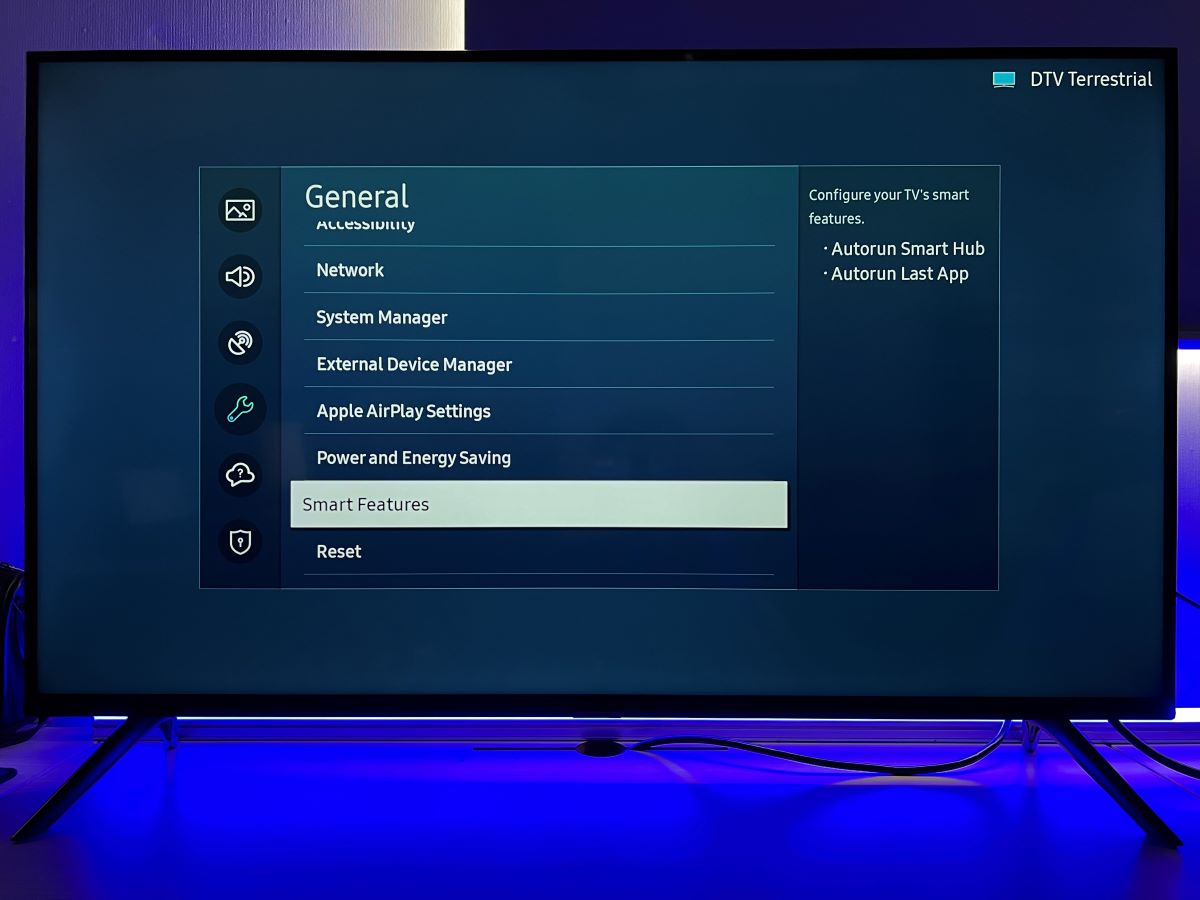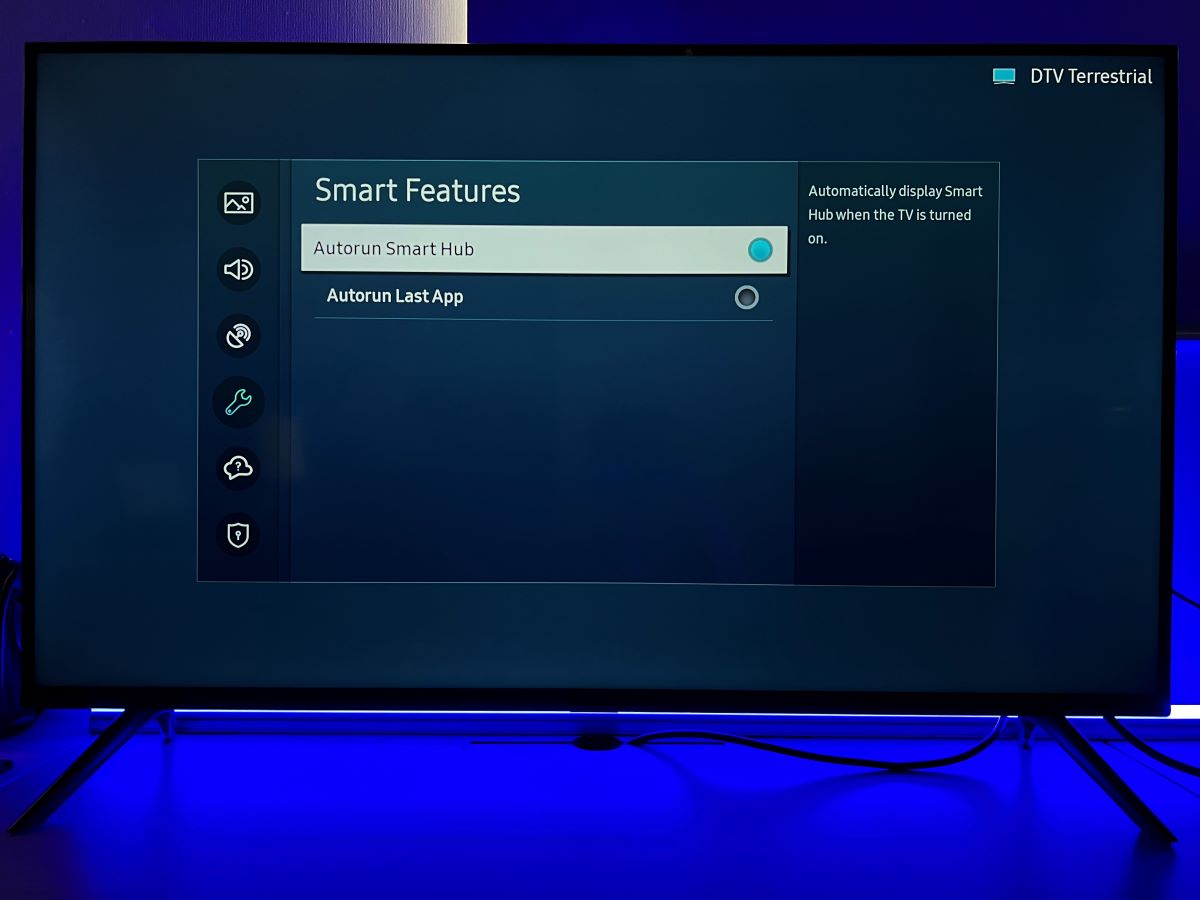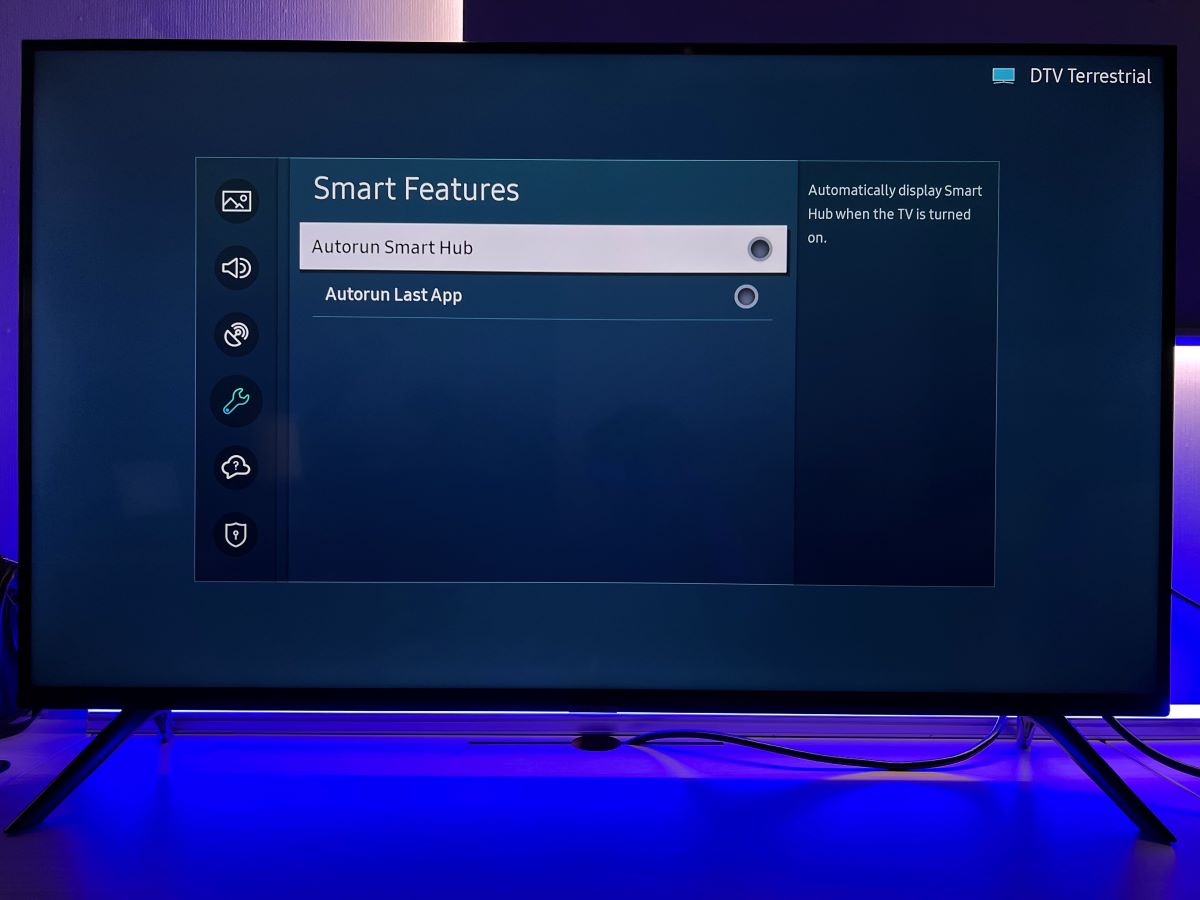 For these changes to take effect you will need to restart your Samsung TV. Keep in mind that these changes will not block any ads on YouTube or similar applications.
How To Block Ads on Samsung TV Using Router?
When using this method, you will be accessing your router's interface directly and blocking specific ad-related URLs on your TV.
While this may sound complicated, do not worry, we are here to guide you through it. For this to work you will have to ensure that your router supports a URL filter/block feature.
In our demonstration, we will be using the Asus RT-AX58U router. Here is how to achieve this:
Step 1: Firstly, you will have to login to your router. Enter your credentials, if you don't know them but have never adjusted them, they can typically be found on the underside of your router.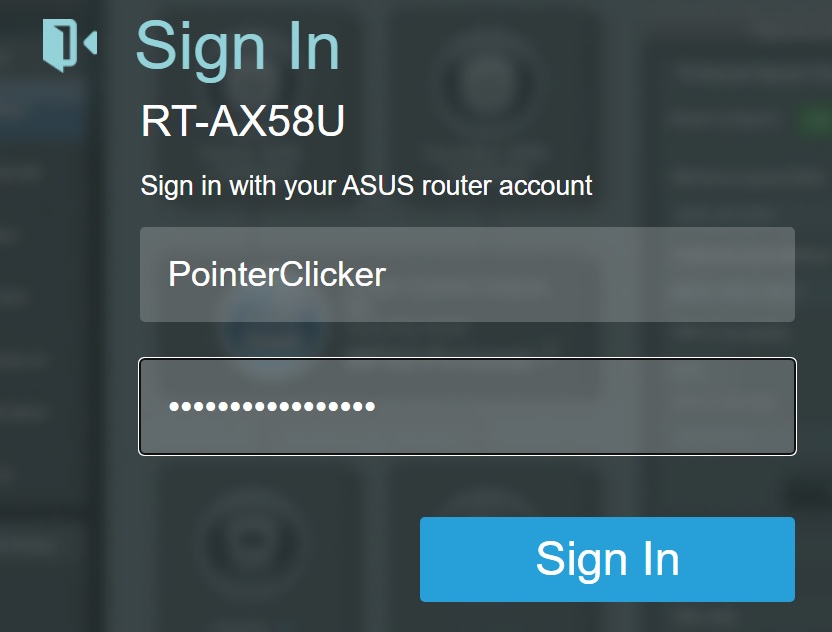 Step 2: Scroll down until you find the Firewall option → then select the URL Filter option.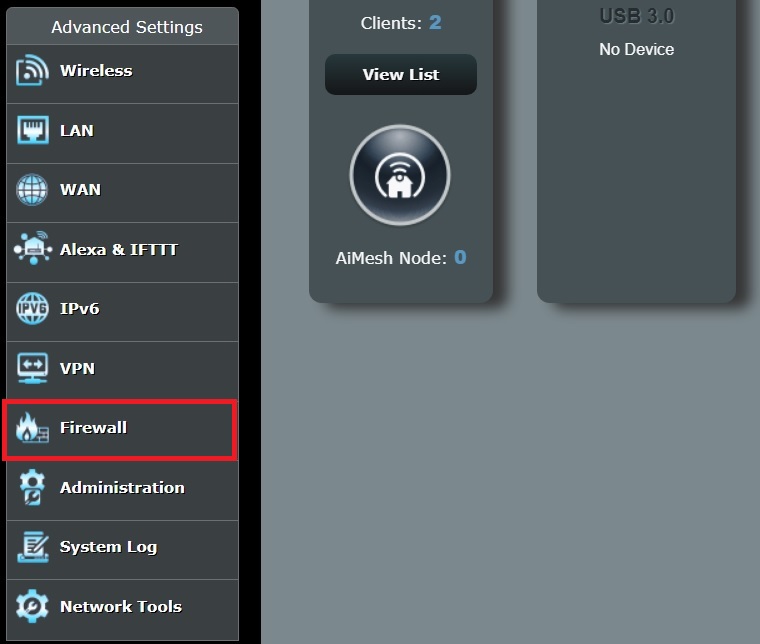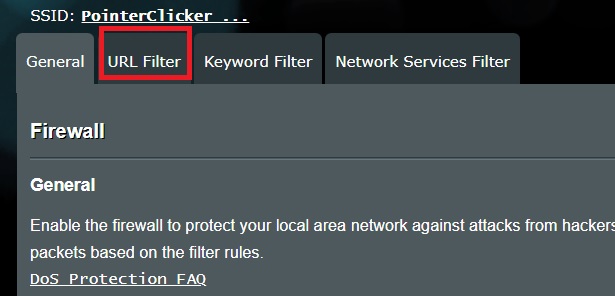 Step 3: Turn on the URL Filter, enter the URL you would like to be blocked, and then click Add to put it on the list of blocked sites.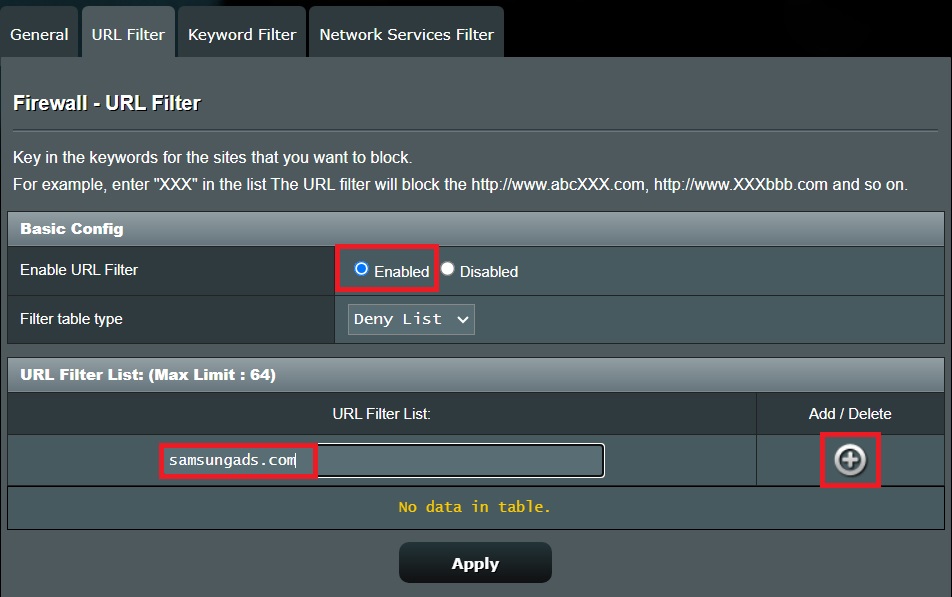 Here is a list of URLs that you can block on your Samsung TV, this should help curb the amount of ads you see.
Samsungads.com
config.samsungads.com
events.samsungads.com
gpm.samsungqbe.com
log-config.samsungacr.com
samsung.com
samsung.net
samsungacr.com
samsungads.com
samsungcloudcdn.com
samsungcloudsolution.com
samsungcloudsolution.net
samsungelectronics.com
samsungotn.net
samsungqbe.com
samsungrm.net
static.doubleclick.net
Tvx.adgrx.com
Remember that once you have these sites blocked on your router, any device that connects to it will also have these sites blocked. This shouldn't really affect your experience as these URLs are all specific to Samsung products.
Samsung will periodically change their ad servers, so sometimes this method will seem unproductive.
When doing this, ensure that you are diligent as if you don't block the URLs as shown above, there is a chance that they could come back for good.
Conclusion
There is no doubt that ads on your Samsung TV can be a headache for any and all users. We have laid out multiple methods for blocking these annoying advertisements from your home theater.
We hope these improve your viewing time and lead to a more efficient and seamless experience when using a Samsung TV.
Know of any methods that we didn't list here? Let us know in the comments below!
Jon Huber is an editor and technical writer who has been a freelancer since 2020. Since the beginning of his writing career, he has consistently written online articles in the tech, sports, and recreation genres. Recently, he has concentrated on scriptwriting for cartoons and puppet shows.