What To Know
Verify and enhance your Wi-Fi connection to resolve Netflix issues on your Nebula projector, considering the use of a mobile hotspot if necessary.
Address Netflix problems by uninstalling and reinstalling the app via the Nebula Manager, and ensure the Netflix app is updated to the latest version.
For persistent issues, try a soft or factory reset of your Nebula projector.
Experiencing Netflix issues on your Nebula projector can be a real buzzkill during movie nights.
In this guide, we'll walk you through simple, effective solutions to tackle the common Netflix glitches on Nebula devices, ensuring your next streaming session is smooth and enjoyable.
Netflix is Not Working on My Nebula Projector: How to Fix?
Follow your suggestions below to fix your Netflix app on a Nebula projector.
If you're trying to open your Netflix app and it's not working, don't panic! Follow our tips and tricks to get your Netflix back up and running in no time.
1. Check Your Wi-Fi Connection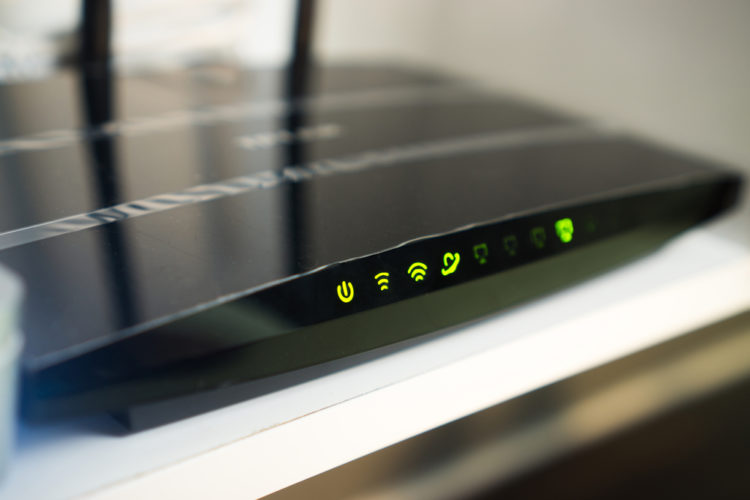 Make sure you have a secure internet connection and disconnect all devices not in use. If possible, move your router as close to your projector as possible.
Take note of your router's LED indicator lights, denoting your Wi-Fi signal's strength. Reboot your router if necessary, and try reconnecting your Nebula projector.
If all else fails, use your mobile hotspot, and connect your Nebula projector as usual. Be aware that streaming content via a hotspot drains a lot of data, so be mindful of your mobile plan incurring extra fees.
If you're experiencing problems using the Nebula Connect app on your phone, make sure both devices are connected to the same network.
2. Reinstall Netflix on Your Nebula Projector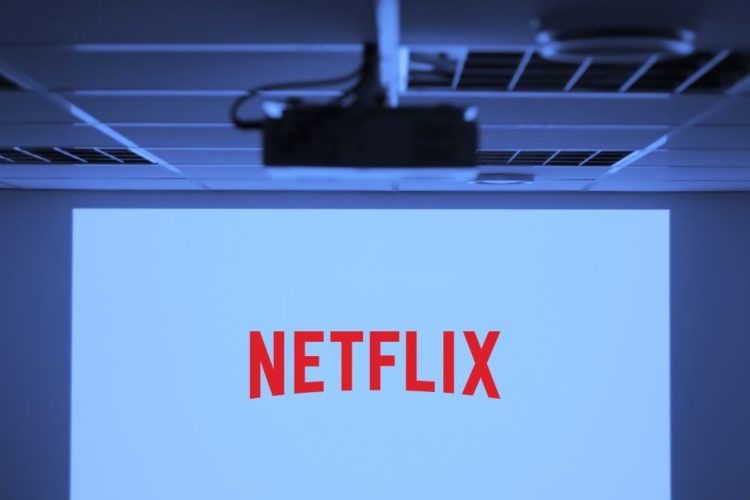 Once you've verified that your internet connection is stable, try reinstalling the Netflix app. In the Nebula Manager app, select Netflix and click Uninstall. Follow any further on-screen instructions.
Reinstall the app from the Nebula Manager, and see the results.
3. Soft Reset Your Nebula Projector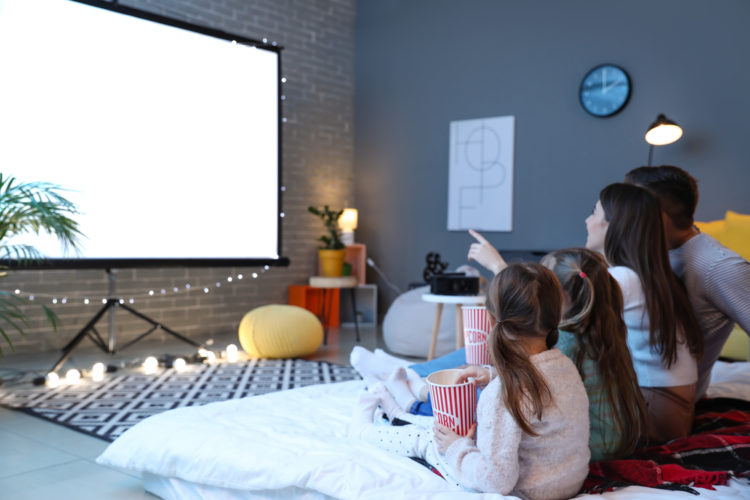 Try resetting your Nebula projector, which will refresh its software and reopen applications without wiping all of your device's data.
In Settings, click on Device Preferences, then Reset. Do not power off your device while it's resetting, and keep it plugged in for best results, as this process can drain your unit's power.
Once reset, relaunch Netflix to verify if it's working.
4. Update Your Nebula Projector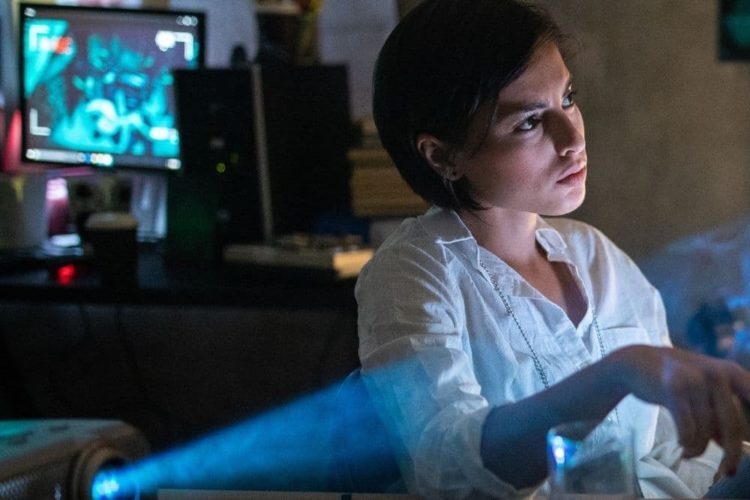 You may need to upgrade your Nebula projector's firmware, ensuring it's compatible with the app's latest updates.
Go to Settings, click Upgrade, and install any available updates. Make sure your projector is plugged in, and do not turn it off or try to use it while it's updating. Consider checking for updates monthly to ensure the best functionality.
If necessary, restart your device.
5. Factory Reset Your Nebula Projector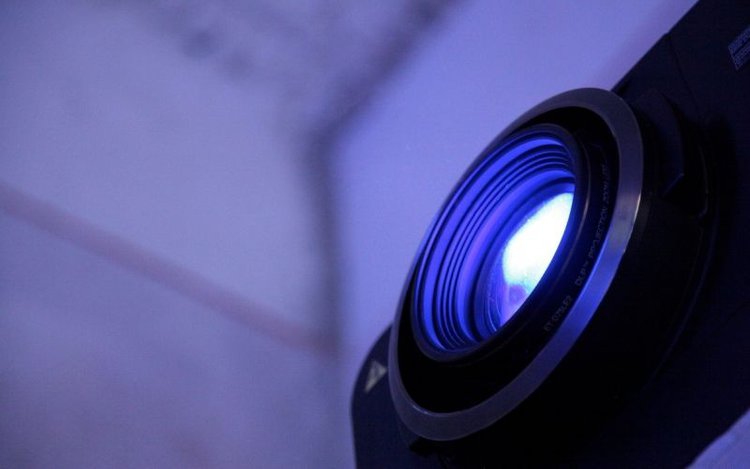 If you've tried all the above solutions, and you're still facing issues with the Netflix app, you may have to perform a factory reset, or hard reset, on your device. Note that this will clear your device of all its applications and settings, so you will have to reinstall and log into Netflix again.
Hook your Nebula projector up to power, confirm its charging by checking the LED indicator light, and do not turn it off at any point during the factory reset process.
Open Settings, About, then Recovery or Settings using your projector's remote. Under General, select About, then click Recovery. Confirm your choice to factory reset your Nebula projector on the next screen.
Once your unit has been reset to its factory settings, reboot it and set it up to suit your preferences.
Reinstall Netflix as instructed above, and see if the issues have been resolved.
How to Install Netflix on a Nebula Projector?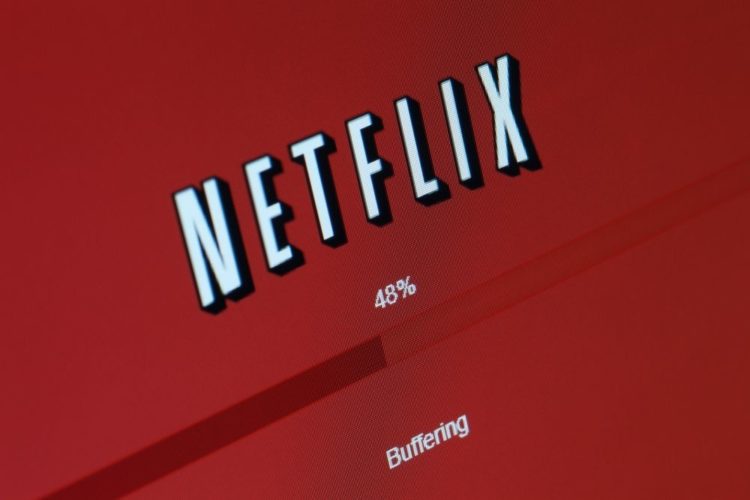 Install Netflix on a Nebula projector in a few simple steps.
Before installing Netflix on a Nebula projector, you need to install the Nebula Manager app, which allows you to download streaming applications. Go to the Google Play Store, search and select Nebula Manager.
Once downloaded, you'll see the Netflix icon within the app. Click on it to begin the installation process. Make sure to allow the Nebula Manager to install unknown apps. It's that easy! You're ready to start watching your favorite Netflix series on the big screen.
If you want to add Netflix to your homepage for easy access, open the Nebula Manager, then the Channel section, and click on the Netflix icon.
Return to your homepage and press Customize Channels, found at the bottom of the screen. Toggle Nebula Manager on, and watch the Netflix icon appear on your homepage!
Nebula recommends using the Nebula Connect app on your smartphone when navigating Netflix. Browse content by sliding two fingers across your phone's screen and tapping to select.
Are you more of a visual learner? Watch the video below to learn how to install Netflix on your Nebula projector!
How to install Netflix on Capsule II
Netflix Suddenly Stopped Working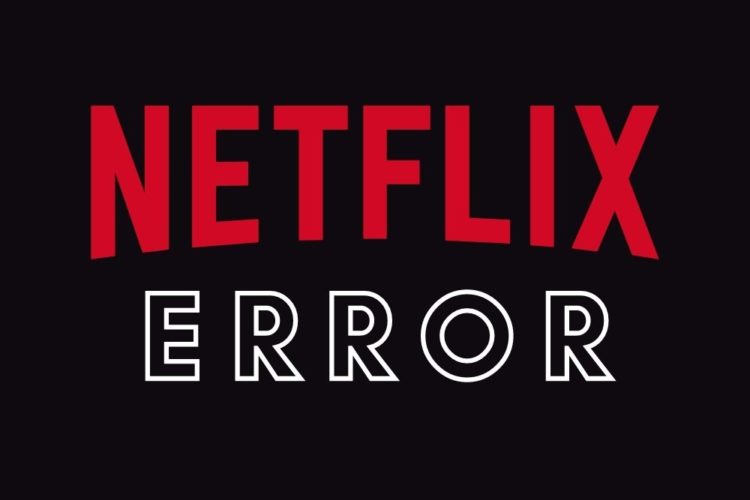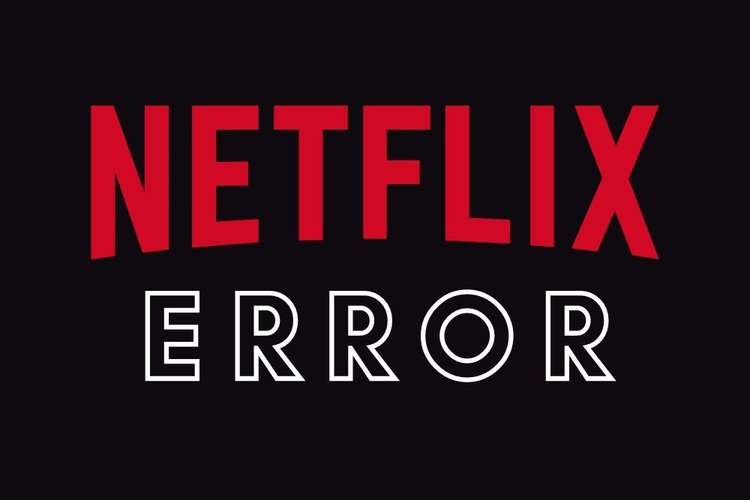 Clear Netflix's data and reinstall the application.
If Netflix suddenly stops working, try clearing the application's data. Open the Nebula Manager app, and select Netflix. Click on the Clear Data option, and try playing a video to see if it's working.
If Netflix is still not working, check your Wi-Fi signal and ensure you have a stable connection. Consider using your mobile hotspot if your network signal is spotty.
If the problem persists, reinstall the application following the instructions above.
For best results, keep your projector plugged in throughout this process.
Auto-Shutdown with Netflix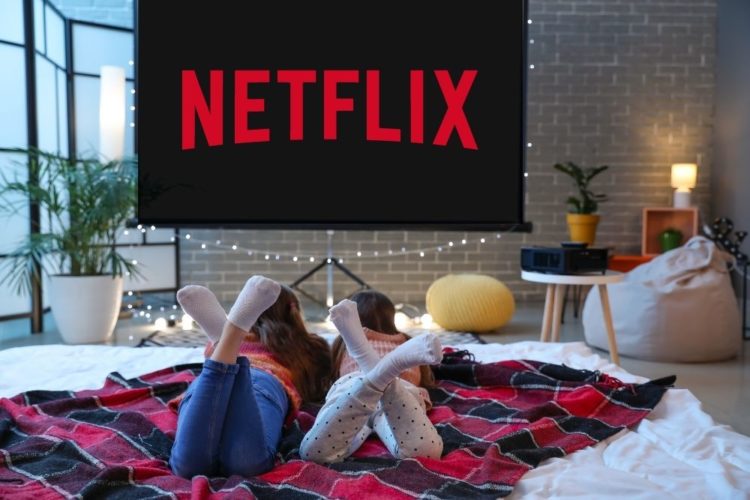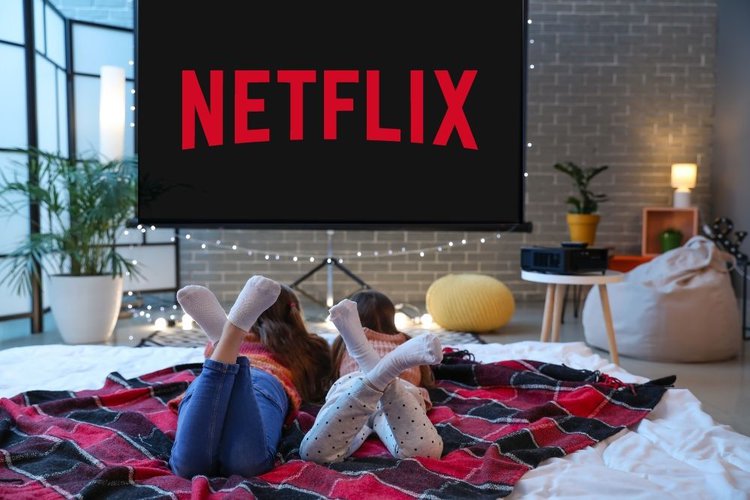 Check your Nebula projector's auto-sleep timer.
If your Nebula projector is shutting down while playing Netflix, check that your device is charging by checking the LED indicator lights found on your unit's Power button.
Adjust your Nebula projector's auto-sleep timer, and set it to the longest time available, which will vary depending on your unit's model.
In Settings, select General, and scroll down to Auto Sleep Interval. Set the timer to the longest possible option, and remember to tap your unit's remote often to keep your projector from falling asleep.
If the problem persists, reinstall the Netflix app and soft reset your projector.
Cannot Sign Into Netflix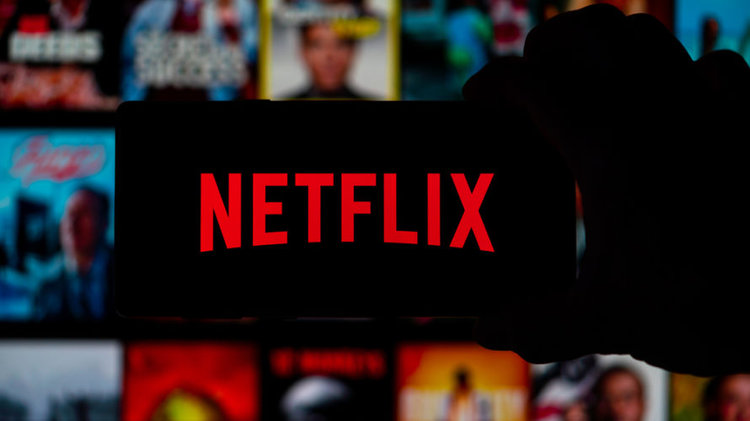 Check your password and internet connection.
If you cannot sign in to your Netflix account on a Nebula projector, check you are inserting the correct username and password.
Try logging into your Netflix account on another device to see if you're using the correct login details. If you've forgotten your password, reset your password. Typing with the Nebula projector's remote can be tricky, so ensure you're accurately inserting your login details.
If you still can't sign in, check your internet connection, and consider using a mobile hotspot.
Try reinstalling the app, and check for any available updates.
Note that Netflix operates separately from your Nebula projector, so the platform may be experiencing an outage. Visit Downinspector to see Netflix's service status in real time.
How Do I Update Netflix on My Nebula Projector?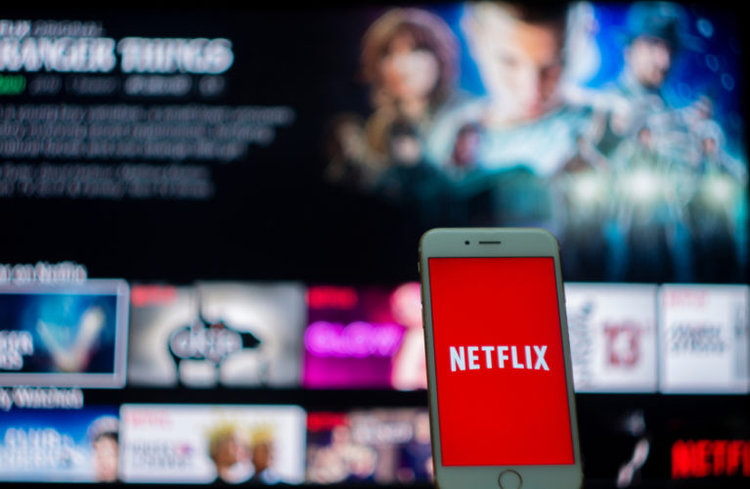 Update the Netflix app on your Nebula projector in a few clicks.
If your Netflix app is not up to date, it could compromise its functionality. Update the Netflix application by going to the Nebula Manager and clicking on the Netflix icon. Look for the Update option, and select it if available.
Keep your projector plugged in and powered on to ensure the app updates properly.
If you don't see an option to update Netflix, the app has already been upgraded to its most recent version.
Wrapping Things Up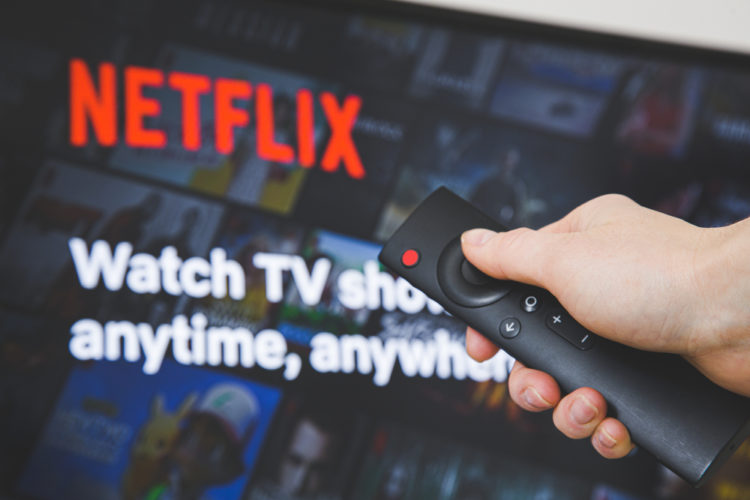 Streaming Netflix straight from your Nebula projector is as convenient as it is luxurious. The application is easy to install and intuitive to use, especially when controlling your projector with your smartphone through Nebula Connect.
As a rule of thumb, always make sure you have a stable internet connection and check for updates whenever you encounter technical problems.
Remember that Netflix, like all websites, sometimes experiences server outages, so check online to see if others are having the same problem.
If you need any additional guidance, contact Nebula support via email, phone, or live chat, found on the bottom right corner of the official Nebula website.
What's your experience streaming Netflix on a Nebula projector?
Let us know in the comments below!
Yesenia Achlim is a technical copywriter and editor with a focus on AV equipment. She aims to break down complicated topics and make technology accessible, no matter your technical expertise. When she's not teaching you how to replace a projector lamp, you can find her reading and baking.