Modern-day projectors have changed the way we have done presentations.
You can now present whether you're in a conference room, concert venues, schools, and even at home.
And although operating it may be straightforward, you'll need to know how to maintain it to ensure it remains in good working condition.
The good thing is that you can spot warning signs when it's about to conk out, and there are things you can do to avoid incredibly stressful situations.
In this article, we'll explore one particular item on your Epson projector's panel – the temperature light – and how to repair it if it keeps blinking.
Don't worry! You'll be able to follow the steps below even if you're not the type to fiddle around with your projector.
Are you ready to learn more details? Here we go!
What Does a Blinking Temp Light Mean?
There are three lights on your Epson projector — the power light, the lamplight, and the temp light. You may find more for other models, such as one for WLAN or the status light, but the first three are the most common.
When a projector is in good working condition, you'll see a green power light when it's turned on and the temp light unilluminated.
Sometimes though, you may see the temp light flashing orange or red. When this happens, it typically means your projector is too hot.
It could also mean it's in need of cleaning. It's best to address this right away — ignoring it can lead to a breakdown, which is more inconvenient and will require you to shell out more money.
The thing with Epson projectors is that you also have to see what the power and lamplight are like to assess the situation accurately. The table below shows you the different light combinations.
| | | | |
| --- | --- | --- | --- |
| Power Light | Lamp Light | Temperature Light | Assessment |
| Flashing red | Off | Flashing Orange | The projector is too hot |
| Red | Off | Red | Projector has overheated and turned off |
| Varies | Flashing Orange | Flashing Orange | There is an obstacle detected around the projection window |
| Red | Off | Flashing Red | A fan or sensor problem |
| Red or Flashing Red | Flashing Red | Flashing Red | Internal projector error |
Depending on which reason you deduce, there are several things you can do to address it.
For some, such as having a problem with your fan or sensor, it's best to turn your projector off and call Epson directly for assistance. It may mean the required steps are complex and need the skills of a professional.
The same can be said if you determine it was an internal projector error.
However, if you think the temp light blinking is caused by overheating or obstacles to the glass sensor, you don't have to call a repair person immediately.
There are quick fixes you can try on your own first.
What to Do If Your Projector is Overheating
If your projector's temp light is constantly blinking due to overheating, there are a few things you can do to help cool your projector down and get it back to normal working condition.
Check your projector's vents and air filters
The projector won't have proper ventilation if dust is clogging the opening.
Your projector's air vent and fan keep the air circulating, helping keep your projector cool.
If there are dust particles in the air vent, you can use a handheld vacuum cleaner or compressed air duster to remove the dirt.
Meanwhile, the air filter keeps dust and dirt from getting to the projector's internal mechanism. You should clean your air filter every 2 to 3 months since it accumulates dirt over time, which may lead to overheating.
You can usually find your projector's filter underneath the projector. You can remove it and use a handheld vacuum to remove the dirt. Make sure the filter is clean and undamaged before putting it back.
If you can't clean it anymore or the filter is damaged, you need to replace it. You can purchase air filters on Amazon or directly from Epson — it's best to ensure that you're buying the one specific to the type of Epson projector you're using.
Regulate the surrounding environment's temperature if possible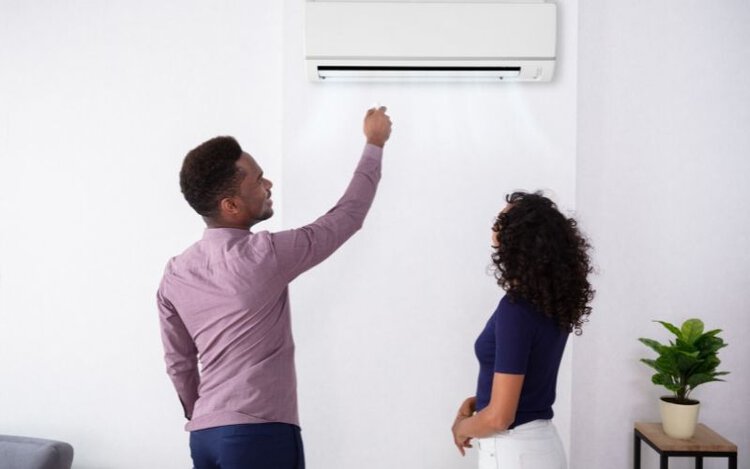 If you know you're going to use your projector for an extended period, you may want to lower the air conditioner's thermostat by several degrees.
Another option is to have a small fan blowing air in your projector's direction. It may help keep the temperature manageable.
Make sure the vents aren't blocked
Your projector needs to keep air circulating to keep its internal temperature regulated. If objects are blocking their vents, air cannot escape.
Avoid surrounding your projector with other items such as books or paper. It may not only cause your projector to overheat, but the hot air may also end up damaging these.
Give your projector its needed downtime
Power down the projector if it's not in use — if you're doing a whole day event, you can use lunch hour as a resting period.
It may help extend your projector lamp's lifespan.
What to Do If Your Projector has Overheated and Shut Down
The first thing you do is wait. Do not attempt to turn your projector on right away. Five minutes should be enough time for it to cool down.
When enough time has passed, you may do the steps mentioned above before trying to turn it back on. Another precaution is to switch on High Altitude Mode if you place the projector in a higher location.
What to Do If an Obstacle was Detected Around the Projection Window
Try to remove the obstacle if you can. If you cannot detect any, try to clean the obstacle sensors.
How to clean the obstacle sensor
You can use lens-cleaning paper to wipe the obstacle sensor glass gently. It will help remove dust or smudges. Sometimes, you'll find a mark that's difficult to get out. Use a lint-free cloth moistened with a bit of lens cleaner. You can use it to wipe the obstacle sensor glass carefully.
Last update on 2023-03-31 / Affiliate links / Images from Amazon Product Advertising API.
Make sure that you're using a lint-free cloth. If not, it may cause the sensors to detect more obstacles. Choose your lens cleaner carefully — avoid using those that contain flammable gas. Remember that projectors heat up when in use and may result in a fire.
If the problem continues after you've done all the steps mentioned in this section, you can check their website's Projector Support Page, or you can contact an Epson Service Center directly.
Conclusion
Having a projector is a great advantage — from its portability to its straightforward use. Just like any machine, though, it is subject to wear and tear over time.
Keeping your projector in good working condition can prevent more severe — and potentially more expensive — damages in the future.
When your projector's temperature alarm light begins to blink, you don't need to call a repairman or a professional right away. You can check out the situation yourself and address it if it's something you can fix.
With some simple steps, you can keep your projector from overheating and, if it does, you'll know what to do before calling a service center.
A little knowledge goes a long way — and now you know what to do to take better care of your Epson projector.
Sources
Epson. Projector Light Status. Retrieved from https://files.support.epson.com/htmldocs/bl475wi/bl475wiug/source/troubleshooting/reference/problem_light_status_pl470_bl485wi.html
Marvel, Z. 5 Tips to Fix Common Projector Issues. K-12 Tech. Retrieved from https://www.k12techrepairs.com/5-tips-to-fix-common-projector-issues/
Orth, M. Help for Epson Projector Temperature. Chron. Retrieved from https://smallbusiness.chron.com/epson-projector-temperature-60108.html
Chugh, D. Projector — Types, How it Works, Applications, Advantages, Disadvantages. Electricalfundablog.com. Retrieved from https://electricalfundablog.com/projector-types-works/
E-methodstechnologies.com. (2020, March 30). Guide to Troubleshoot Epson Projector Common Problems. Retrieved from https://e-methodstechnologies.com/troubleshoot-epson-projector-common-problems/
Epson. Cleaning the Obstacle Sensor. Retrieved from https://files.support.epson.com/docid/cpd4/cpd40467/source/maintenance/tasks/cleaning_obstacle_sensor.html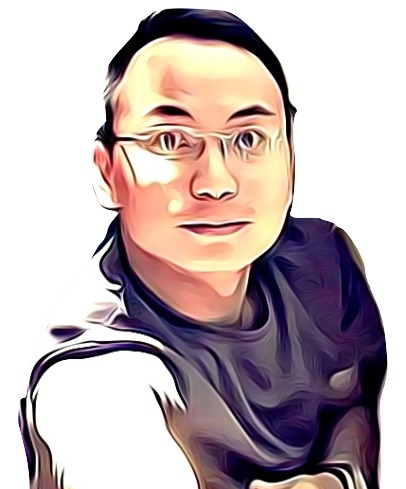 Vance is a dad, former software engineer, and tech lover. Knowing how a computer works becomes handy when he builds Pointer Clicker. His quest is to make tech more accessible for non-techie users. When not working with his team, you can find him caring for his son and gaming.