With the increased use of projectors in public spaces, owners need exclusive access to their projectors' controls. Passwords and other security measures exist for this purpose.
With every upgrade and new projector model that Epson releases, it introduces additional features that tend to the concerns of its end consumers.
One of these features is the Control Panel Lock.
In this article, we'll explain the control panel lock in detail. Here's your chance to learn how to activate or deactivate the control panel lock on your Epson projector!
What Is the Control Panel Lock on an Epson Projector?
Manufacturers have made it possible to restrict unauthorized access to your projector's control panel. This mechanism is called the control panel lock.
Before we proceed, let's explain the control panel.
The control panel is an essential part of a projector that accommodates the projector's basic operations. It is the part that houses the different buttons and control options for the projector.
Button arrangements and labels vary according to the model of your Epson projector. However, we'll show you the buttons you'll find on your projector's control panel.
Names and Functions of the Buttons on a Projector's Control Panel
POWER: This button is for turning on the projector or switching it to "Standby Mode."
LENS: You can use this button to adjust the lens focus, shift, and zoom.
SELECTOR(S): These are the arrow buttons to navigate the menus.
ENTER: Press this button to select a highlighted menu item or enact a reset.
MENU: This button displays the menus through which you can adjust the projector settings.
SHUTTER: You can use this button to halt projection and mute audio temporarily. Press the button again to resume projection.
BACK: This button takes you back to a previous page or menu.
SOURCE SEARCH: Press this button to search for connected input sources like HDMI, HDBaseT, SDI, and VGA.
WIDE/TELE: These buttons change the size of your projected image between wide-angle and telephoto. They may also function as the selectors/arrow buttons.
ESC: Esc is short for "Escape." Press it to cancel a function or exit a menu.
HELP: This button provides access to help information for projector users.
Types of Control Panel Locks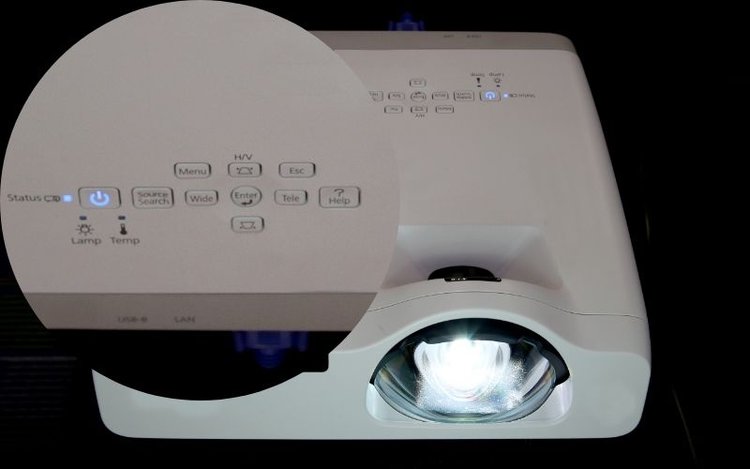 Once the full control panel lock is active, you can only operate your Epson projector through its remote controller.
The control panel lock comes in two modes which dictate the extent of operational restriction. We'll explain both modes below.
This mode deactivates all the buttons on the control panel. It makes you unable to perform any operation through the control panel, including the power on/off functions.
The partial lock mode restricts the use of most buttons on the control panel, excluding the power button. Hence, you can still switch the projector on/off without the remote.
How To Activate the Control Panel Lock on an Epson Projector?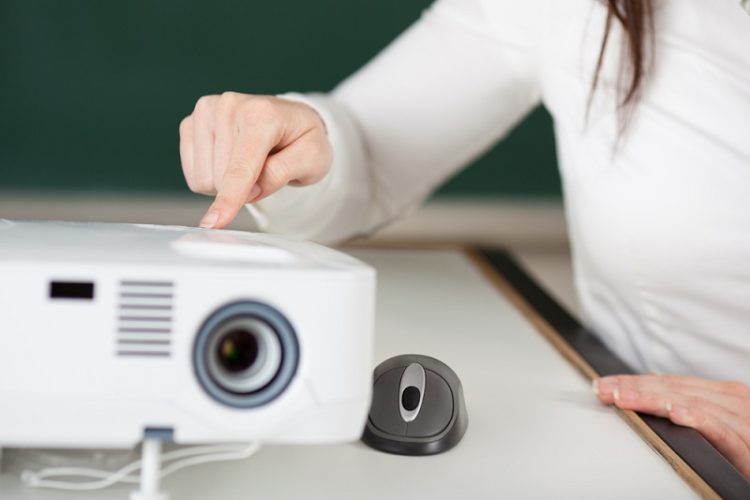 You can use the buttons on your control panel or your remote controller to activate this lock. Follow the steps below:
Step 1: Power on your projector and press the "Menu" button.
Step 2: Use the selector button on the panel or the arrow buttons on the remote to navigate to "Settings."
Step 3: Click on "Control Panel Lock" and select the full lock or partial lock.
Step 4: When the projector displays a confirmation message, click "Yes." Your control panel will be locked according to the mode you selected.
Step 5: Press "Esc" on your remote controller to exit the menu.
NOTE:
Repeat the process to deactivate this lock. However, in Step 3, select the "Off" option instead.
Remember that your control panel is already locked, so you can only deactivate the lock with the projector's remote controller.
How To Release the Control Panel Lock on an Epson Projector?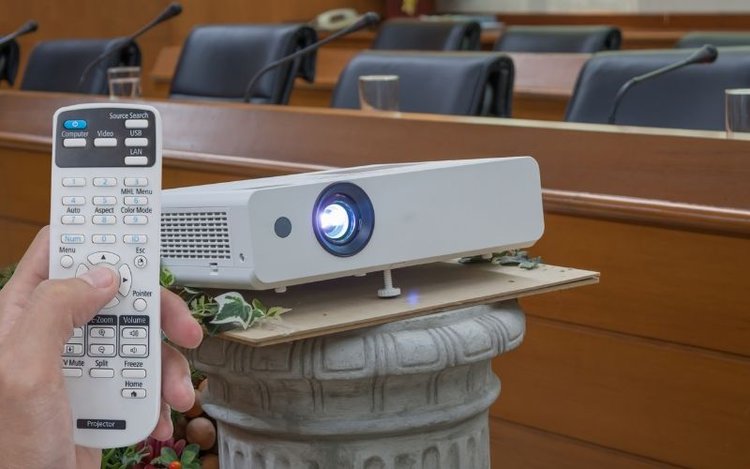 We've learned that no matter how beneficial a concept is, it must have a few downsides.
The control panel lock is a genius innovation, but it can quickly become a problem if you lose your remote controller.
If your remote is misplaced or broken while the control panel lock is active, you'll find it impossible to operate your projector — well, almost impossible.
There are two things to do in this situation:
You can purchase a

No products found.

for your exact projector model.
You can follow our simple "hack" to release the control panel lock at zero cost.
We advise that you purchase a new remote, but if one isn't in your budget, below is a step-by-step guide to releasing your control panel lock.
Step 1: Plug your Epson projector into a power source.
Step 2: Switch on the power source and wait a few seconds for the projector to quick start.
Step 3: Press the power button so that the screen comes alive.
Step 4: Press the "Enter" button and hold it down for more than 7 seconds to reset the control panel.
(You may have to hold the button down for up to 30 seconds before the reset occurs)
Step 5: Your projector will display a confirmation message indicating that you have reset the control panel.
Conclusion
The control panel lock setting on Epson projectors is great for projectors mounted in public spaces. It is easy to set up and is available in two modes.
However, many projector users have gotten stuck with an active panel lock and a missing remote. It is particularly frustrating during a formal/public presentation.
If you're hard-pressed for time, trying to find a new remote will only cause more delay. Follow the steps outlined in this article to manually release the lock on your Epson projector's control panel.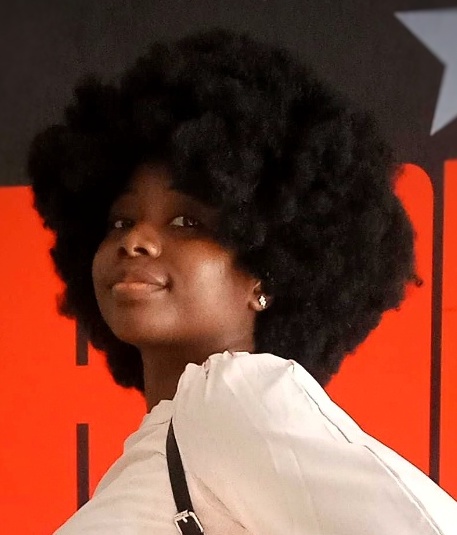 Gabriella 'Diogo is a content writer with a vested interest in tech hardware and equipment. She shares her knowledge and processes in an easy-to-grasp, lighthearted style. When she's not testing or researching device performance, you'll find her writing short stories or rewatching episodes of her favorite sitcoms.