So, you've finally installed your projector.
It's all set up and ready to use.
But there's one problem.
The cable wires are all over the place, looking so messy!
Of course, you want to keep these wires out of sight.
Good news!
There are many creative ways to hide these annoying projector cables, no matter the type of projector or setup you have.
In this article, we'll show you the 5 best methods on how to hide projector wires.
To be sure, these methods will remove the eye sore of dangling wires.
Are you ready? Let's start!
The 5 Best Methods of Hiding Projector Wires
The 5 methods we'll discuss here are:
Use a cord cover
Tuck wires behind crown molding
Run the wires through the ceiling/wall
Use soundproofing material
Use your furniture
Let's take a closer look at each one.
1. Use a Cord Cover
A cord cover (also called a cable tunnel or decorative trunking) is a piece of plastic or metal that attaches to your ceiling/wall to keep cables organized.
If you have one of these, you're well on your way to hiding those ugly, dangling wires.
Here's how to set it up:
Measure the distance from the projector to the power outlet and media source. It's important to get your measurements right so the wires can still reach the outlet.
Thoroughly clean those areas where you're planning on sticking the cord cover.
Cut the cord cover to the desired length.
Place double-stick tape on the backside of the cord cover.
Peel off the paper backing on the tape and stick it to the ceiling/wall. Make it go all the way down to the power outlet and media source. You can use connectors if necessary.
Another option is to screw the cord cover into your ceiling/wall.
Slide the covers out and insert your wires.
Slip the covers back on.
If you want, you can paint these cord covers to match your ceiling/wall.
It's as simple as that!
Check out this video showing you these steps:
Kootek 157 Inch On-Wall Cord Cover Raceway Kit – How to use
Looking for a good cord cover? We recommend the Delamu Cord Cover Raceway Kit.
Last update on 2023-10-01 / Affiliate links / Images from Amazon Product Advertising API.
This cord cover comes with all the necessary tools to stick it to your ceiling/wall. It's super easy you'll have it installed in no time.
2. Tuck Wires Behind Crown Moldings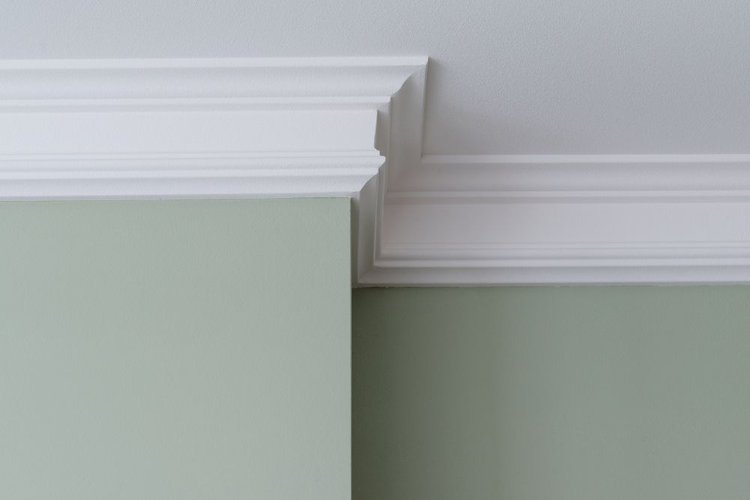 If you have crown moldings along your ceiling/wall, use that to hide the projector wires.
Since crown moldings have slight openings, you can tuck the wires there to keep them out of sight.
Make sure to use cable ties or electrical staples to secure it in place.
What if your projector is set up at the center of the ceiling?
You'll need to use cord covers to hide the wires traveling from the projector to the crown molding.
Still, you won't need THAT many cord covers anymore.
Now, if you don't have a crown molding, you can actually install one (not only for hiding wires but also for decorating your room).
Check out this video showing you how to install crown moldings:
How To Cut & Install Crown Moulding
Not a handyman? Hire a professional to do it for you.
One last thing. Regular moldings work, too. However, it can't completely hide these wires.
3. Run the Wires Through the Ceiling/Wall
This method is the most difficult.
But it's also the most effective.
The wires will be completely hidden.
To do this method, follow these steps:
Cut a small hole in the ceiling (just above the projector) and near the power outlet and media source.
Feed the wires into the hole.
Run the wires through the ceiling and down the wall.
Fish it out from the hole near the power outlet and media source.
It might seem easy, but you'll have to avoid the wires getting stuck in studs and joists.
For this, you can use a stud finder and create a stud map.
If you have an attic with a power outlet, there's no need for that. Simply feed the cable into the ceiling hole and plug the wire into the outlet there. (Click here to read more about this.)
Check out this video showing you how to fish wires from the ceiling/wall:
How to Run/Fish Electrical Wire Through Walls & Ceilings | The Home Depot
4. Use Soundproofing Material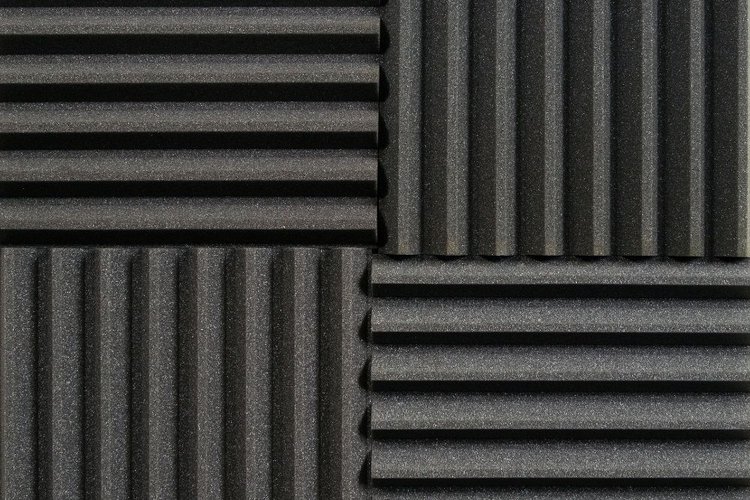 Rooms with soundproofing material look very cool.
Not only that, but it'll also improve sound quality (something you need for an immersive home theater).
And, you guessed it!
These soundproofing materials are also great for hiding your projector wires.
When you install them on the ceiling and walls, make sure the projector wires go underneath.
Looking for soundproofing material recommendations?
Check out XIN&LOG 12 Pack Soundproofing Tiles.
Last update on 2023-10-01 / Affiliate links / Images from Amazon Product Advertising API.
These foam tiles are blue and black, adding a dash of color to the room. It's easy to install as the foam tiles are perfectly aligned.
Another recommendation is A2S Protection 24 Pack Foam.
Sale
Last update on 2023-10-01 / Affiliate links / Images from Amazon Product Advertising API.
These foams are all black for a uniform look. The foam is very high-quality and will last a long time.
You can view other soundproofing materials here.
5. Use Your Furniture
If you're not bothered to put effort into hiding your wires, you can use your furniture to cover them up.
Weaving the wires around tall shelves, sofas and chairs, picture frames, etc… can do the trick.
Keep in mind, though, that this method is the least effective.
Conclusion
How hidden do you want your wires to be?
Do you want the wires completely out of sight?
Or, maybe you just want it kept out of your line of vision while watching?
It doesn't matter what method you choose, you can be sure that your wires will (more or less) be hidden, organized, and neat.
We hope this article has been a great help!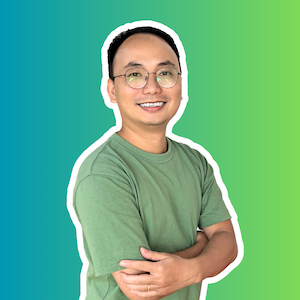 Vance is a dad, former software engineer, and tech lover. Knowing how a computer works becomes handy when he builds Pointer Clicker. His quest is to make tech more accessible for non-techie users. When not working with his team, you can find him caring for his son and gaming.