Are you looking for a way to bring some entertainment outdoors? You can watch your favorite movies under the clear skies.
An outdoor projector screen is one of the best ways to get this awesome experience. With one, you can bring an outdoor cinema into your backyard.
In this article, you'll find a detailed guide on how to build your outdoor projector screen. It also teaches you how to decide the best projector screen size for you.
What Size Outdoor Projector Screen Should I Get?
The purpose of a projector is to project an enlarged image on a large screen. However, there are factors to be considered before choosing a screen size.
Projector screens come in a range of large sizes. You'll find screens measuring 60″ diagonally, and much bigger ones up to 200″.
You have to consider your projection space, your projector, and the kind of media you want to project.
Let's examine each of the factors closely:
1. Space
This is the most important factor. You cannot get a screen that is too big for your projection space.
Outdoor locations can include campgrounds, patios, or wooden decks. Make sure you assess the available space and get a screen that would fit into it.
2. Sitting Distance
In a small space, a very large screen is not good for the eyes. The brightness can cause eye strain.
There are various schools of thought on how far to sit from a projector screen.
Here's a basic guide:
Minimum distance = 2 x screen width
Maximum distance = 5 x screen width
Before getting a screen, measure your sitting distance. It'll help you decide the best screen size for you.
3. Type of Projector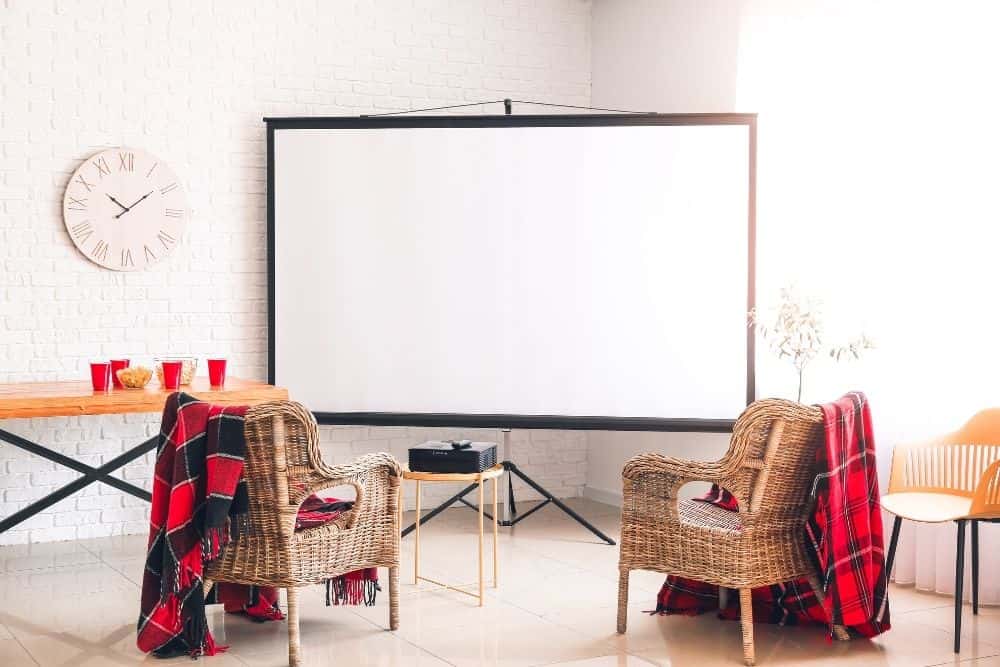 If you are trying to get a projector screen, chances are you already have a projector. Here are a few things to consider:
Brightness: The brightness of your projector will determine what image size it can project without appearing whitewashed or losing clarity.
Throw ratio: The throw ratio determines the image size your projector creates from a particular distance. Short-throw projectors create large images from a short distance.
When the image from a dim projector is overstretched on a large screen, it loses clarity.
You will have to shorten your throw distance to get a clearer image. Your image will become smaller than the screen and result in black banding.
If you use a screen that is too small for your projected image, it will cause the image to spill over onto the wall or other backgrounds.
4. Aspect Ratio of Media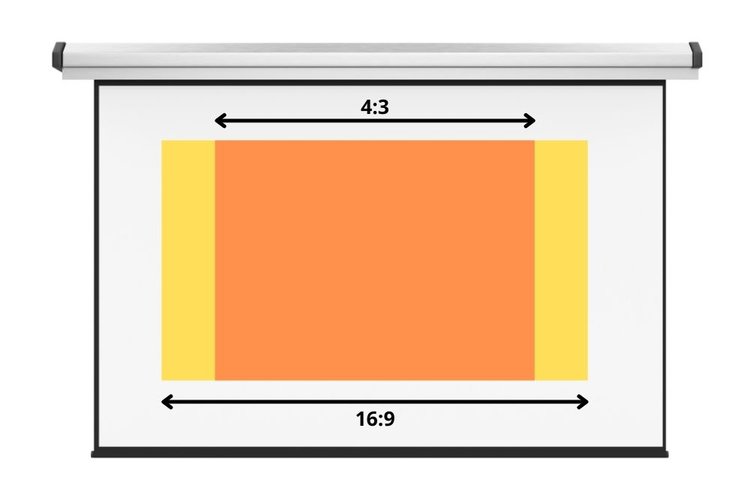 What you intend to show on your screen is equally important. It helps determine the aspect ratio (shape) of your screen.
Aspect ratio is the width to height ratio of a projected image. The common ones are 4:3, 16:9, or 16:10.
Most projector screens are in 16:9 because it is most common for movies. 4:3 aspect ratio has a square appearance and is used in some TV shows and games.
How To Build an Outdoor Projector Screen: A Step-by-Step Guide
The outdoor projector screen in this guide is large, foldable, portable, and comes in a 16:9 aspect ratio.
The best DIY outdoor projector screen is one that you can fold up and store after use.
Below is a step-by-step guide to help you build yours.
The Setup
Before you begin, make sure the necessary materials are available. Here are the materials you will need:
10ft long, 1.5″ PVC pipes (4 pieces)
Tee fittings (4 pieces)
Connector coupling (2 pieces)
White or silver blackout sheet (106″ width and 62″ height)
A pair of scissors
A sewing machine or an adhesive
A PVC pipe cutter or a hand saw
Sandpaper
8″ wooden stakes (2 pieces)
2″ screws (2 pieces)
18″ paracords (2 pieces)
Note: You can use different measurements for your blackout sheet. Just make sure they translate into a 16:9 ratio.
You can also use a white bed sheet instead of a blackout cloth. However, blackout cloth will give the best results.
Building Your Projector Screen
DIY Outdoor Projector Screen - Plus Micro Projector Review
Step 1: Layout your measured blackout sheet.
Step 2: Measure out 4″ on all sides of the sheet and fold them over. These will make pockets for the frame.
Step 3: Use the sewing machine to sew along the full length of each fold.
If you are using an adhesive strip, place it between the folds. Place a damp cloth over the fold and iron over it for 10 seconds.
Repeat this along the length of each side.
Adhesive strips are more complicated and time-consuming.
Step 4: Use the scissors to cut a square in each corner of the sheet. This will create openings that lead into the pockets.
Step 5: Measure your screen to make sure the sides are straight with a 16:9 aspect ratio. It should be 102″ wide and 58″ high.
Step 6: Create the frame for the projector screen by calculating the measurements for the PVC pipes. Here's how: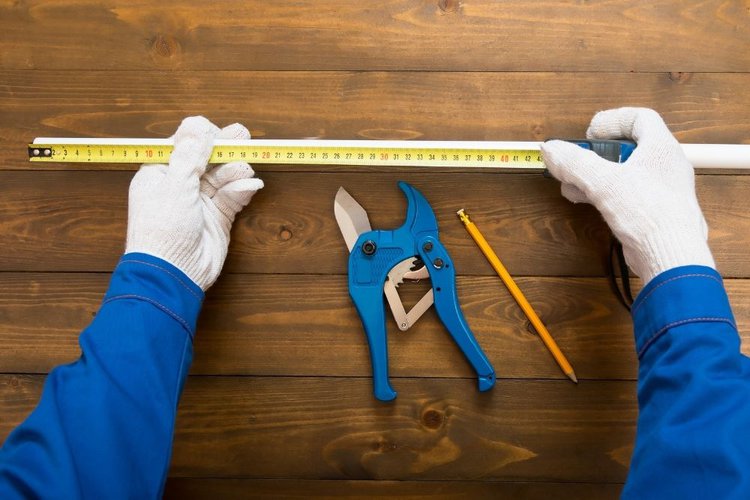 Width of the screen = 102″
Minus 2″ to account for the gain from the elbow fittings.
Minus another ¼" to account for the gain from the connector couplings.
102 – 2 – ¼ = 99.75
Height of screen 58″
Minus 2″ to account for the gain from the T fittings.
58 – 2 = 56
Step 7: Cut out two PVC pipes of 99.75″ for the top and bottom bars
Step 8: Cut out two PVC pipes of 56″ for the sides
Step 9: Cut the pipes for the top and bottom bars into two halves and re-attach them with the connector couplings.
This will make it possible for you to fold the top and bottom bars of the projector screen.
Step 10: Use sandpaper to smoothen out the ends of the pipes.
Step 11: Spread out the white sheet again and put the PVC pipes into the pockets to create the frame.
Step 12: Use 2 elbow sockets to connect the top bar to the side bars.
Step 13: Use 2 Tee fittings to connect the bottom bars to the side bars. This leaves an extra opening in the fittings for the projector stand.
Step 14: Cut out four pieces of 2ft PVC pipes for the projector screen stand.
Step 15: Cut one of the pipes into halves and re-attach it with a Tee fitting.
Step 16: Attach a 2ft pipe to the extra hole in the Tee fitting to make a projector screen stand.
Repeat the process to make two projector screen stands.
Step 17: Attach the stands to the Tee fittings on the bottom bar of the screen frame.
Now you can place your projector screen upright.
Note: The measurements for the projector stands can be adjusted according to your preference.
Mounting Your Projector Screen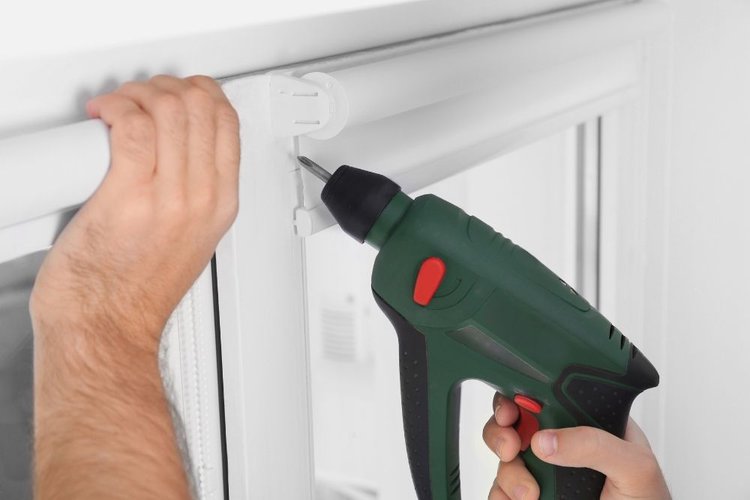 One thing that outdoor screens have to face is the wind. There are ways to keep your screen from falling over.
Here's how to make simple tie-downs for an outdoor projector screen:
Drill a hole into each of the side bars at about half-length.
Don't let the drill go through the other side of the PVC.
Insert a 2″ screw into each hole.
Attach one end of a paracord to each screw
Drive the stakes into the ground some distance from both sides of the screen.
Tie the other ends of the paracords to the stake.
Make sure the cords are stretched tight to keep the projector in place.
With a lighter, melt both ends of the cord to keep them from fraying.
Tips to Remember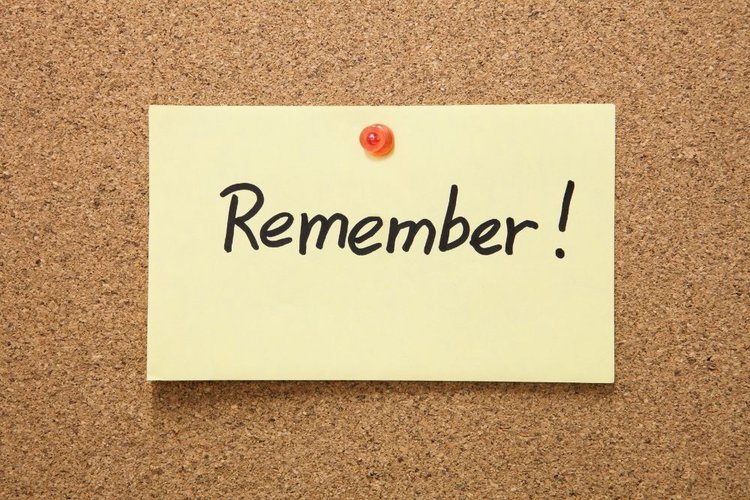 Use a spacious and clean work area. This will keep your white sheet from getting wrinkled or stained.
If you use an adhesive strip for the screen pockets, place a towel under the fold before ironing. This will protect your floor/carpet if the blackout fabric melts.
Double-check your measurements to avoid making mistakes and wasting materials.
After cutting the pipes for the frame, they may be too big at first. Just take them out of the pockets and cut them down a little more.
Do this until they are exactly fit for the screen. A tight fit will keep the screen tensioned and free of wrinkles.
Make sure your PVC connectors all match the size of the pipes.
For better results, get assistance from an extra hand.
If you're using any power tools, take precautions and use them carefully to avoid accidents.
FAQ
What is the best material to use for a projector screen?
There are several materials that you can use to make a projector screen. White blackout sheets are the best option.
Blackout cloth is specially designed to keep light out. During projection, it doesn't let any light get through it and this keeps the image bright.
Blackout cloth is made of non-reflective polyester and cotton. Projector screen paint can help add some gloss to it.
If you're looking for other materials for DIY screens, projector screen paint is a good option. All you need is a guide on how to mix projector screen paint and a wall.
Conclusion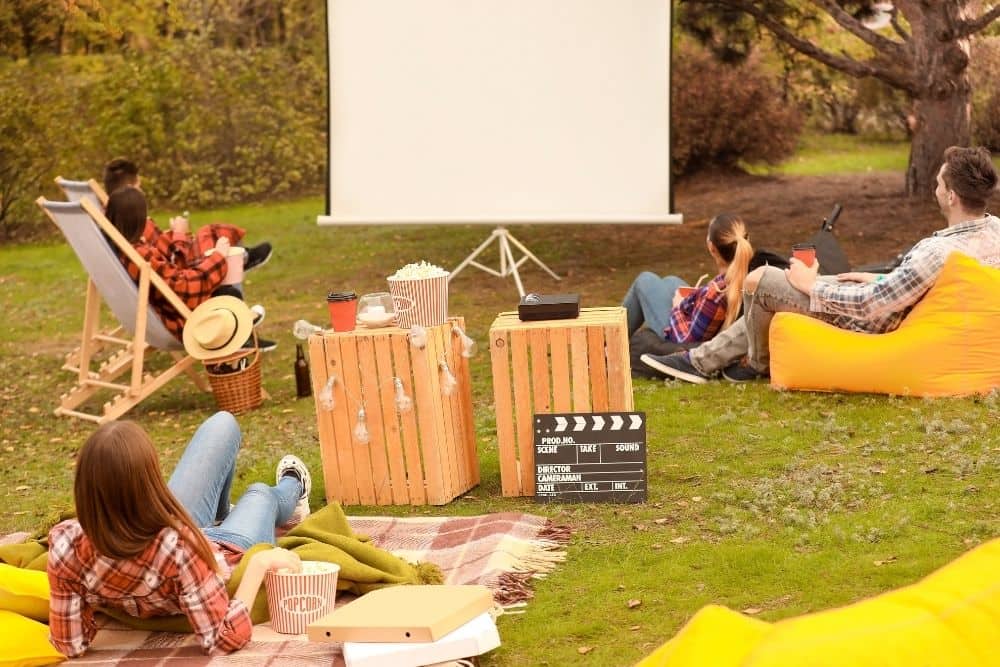 There are many other ways to enjoy some time outdoors. With outdoor projector screens, you can see movies or play games with family and friends.
Outdoor projector screens are affordable and easy to build. There are also many ways to create one, so all you need to do is follow a detailed guide.
Don't wait. Get your tools and materials and start building.
Last update on 2022-05-20 / Affiliate links / Images from Amazon Product Advertising API.