Several electronic items look sturdy from the outside, and most are. But the components within are not as robust and are quite sensitive. They can easily break even with a minor deviation in the power supply.
Stabilizers were introduced to keep the voltage load constant and prevent current fluctuations from wrecking an electronic device.
Voltage stabilizers have been around for years.
One cannot put a number on the number of devices the electoral appliance has saved from premature failure during its lifetime. But a safe guess would be "millions."
Are voltage stabilizers still around? Yes, they are still in use.
But do all modern electronic appliances need a stabilizer since the industry has come a long way and specific device categories are now entirely free from the stabilizer?
Has there been a similar transition with other devices? Mainly, are smart TVs with their fancy and bright panels voltage stabilizer-free too?
Keep reading for the answers to the questions and more.
What is a Voltage Stabilizer?
Before we shed light on whether your LED TV requires a voltage stabilizer, let's get to know the current stabilizing device a bit more, for some context.
The electricity supply is not constant. Even though the fluctuations are not as drastic as they used to be earlier, there continue to be variances in their readings.
The oscillations are acceptable within a vacuum. But when they continue at the point of contact with electronic appliances, problems begin.
Luckily, a voltage stabilizer comes in with the rescue.
It lends stability to the power flow and ensures a constant supply of current to appliances so that the low or high-voltage currents don't damage a voltage variation-sensitive appliance.
Also known as an "automatic voltage regulator," voltage stabilizers are usually hooked up to air conditioners, television sets, lab machines, medical apparatus, etc.
There are different voltage regulators based on the application type, the load required, stabilizing function, feature set, etc. Some are dedicated regulators, and others can be used on any appliance found in a house or facility.
The General Need for Voltage Stabilizers
Most electrical devices are designed to handle a specific input voltage range. They don't require a constant voltage. Some are, in fact, more tolerant to fluctuating electrical currents than others.
For instance, some equipment could handle voltage fluctuations up to 10 percent more or less than their rated voltage. Others could have a limited tolerance of only up to 5 percent or even less.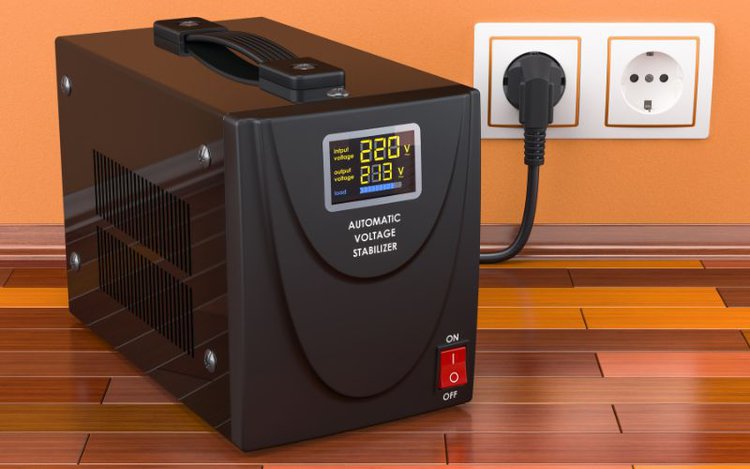 Voltage fluctuations happen due to lightning, faulty wiring, electrical faults, etc. And depending on the cause, the voltage dip or surge could be more significant than a device's voltage tolerance capabilities.
When the voltage numbers are lower than the bare minimum a device needs, the appliance could malfunction, lose efficiency, overheat in the effort to draw more current, etc.
During a high voltage scenario, the device could get permanently damaged, its cables could get fried, etc.
Since there's no way to guarantee that the voltage changes will remain within an electrical appliance's particular range, devices are connected to a voltage regulator as a safety measure.
Watch the video below to learn more about how a voltage regulator works, what it accomplishes, etc.
5V Regulator design tutorial - How it works, how to design PCB altium
Do You Need a Voltage Stabilizer for TVs?
No, you don't need a voltage stabilizer for your flat-screen smart TV as they incorporate SMPS (switched mode power supply) and have an operating voltage range wide enough to accommodate almost all types of voltage fluctuations.
But can you have one just in case? Yes, you can. Even if it's unnecessary, it will not harm your TV.
The modern-day TV is more intelligent than the CRT TVs of the past, both in general functionality and how it manages its internal components.
Even the CRT TVs didn't need a voltage regulator, but people hooked them to one anyway because their voltage range wasn't extensive.
What is SMPS?
Modern LED-LCD and OLED TVs come with SMPS. The electronic power supply comes with native voltage regulation and current-limiting capabilities.
Besides televisions, SMPS are found in DC motor drives, power amplifiers, PCs, and every other electrical device that needs a highly efficient power supply.
SMPS is a vast topic. To learn more about SMPS, watch this video:
How SMPS works | What Components We Need? Switched Mode Power Supply
Also, as mentioned above, TVs have a broad operating voltage range (110V to 290V). Based on the TV brand and model, the range could vary, but it usually is quite encompassing, like with this Sony TV that has a 110V to 240V range.
The voltage supply seldom falls outside that range. So, your TV is protected that way too.
If you live in a city, a voltage stabilizer for your TV would be a waste of space and money. But if you live in the countryside, a voltage regulator would come in handy, provided your region is notorious for frequent power fluctuations.
But some folks want a regulator device regardless of their home's power situation.
If you are one of those individuals who would like to have no regrets whatsoever with their TV, or if a stabilizer affords you mental peace when using the TV, go ahead and hook one up to your TV set.
The APC LE1200 Line-R 1200VA Automatic Voltage Regulator is a solid choice if you fancy a recommendation.
If you want more options, look at the VCT AR8000 Heavy Duty Automatic Voltage Regulator and the DROK Adjustable Buck Converter Step Down Voltage Regulator.
APC LE1200 Line-R 1200VA Automatic Voltage Regulator, Beige
VCT AR8000 - Heavy Duty Automatic Voltage Regulator / Stabilizer with Built-in Voltage Transformer for AC 110V/220V/240V - 8000 Watt
DC Buck Module, DROK Adjustable Buck Converter Step Down Voltage Regulator 6V-32V 30V 24V 12V to 1.5-32V 5V 5A LCD Power Supply Volt Reducer...
APC LE1200 Line-R 1200VA Automatic Voltage Regulator, Beige
VCT AR8000 - Heavy Duty Automatic Voltage Regulator / Stabilizer with Built-in Voltage Transformer for AC 110V/220V/240V - 8000 Watt
DC Buck Module, DROK Adjustable Buck Converter Step Down Voltage Regulator 6V-32V 30V 24V 12V to 1.5-32V 5V 5A LCD Power Supply Volt Reducer...
FAQs
Can You Use a UPS Instead of a Voltage Regulator?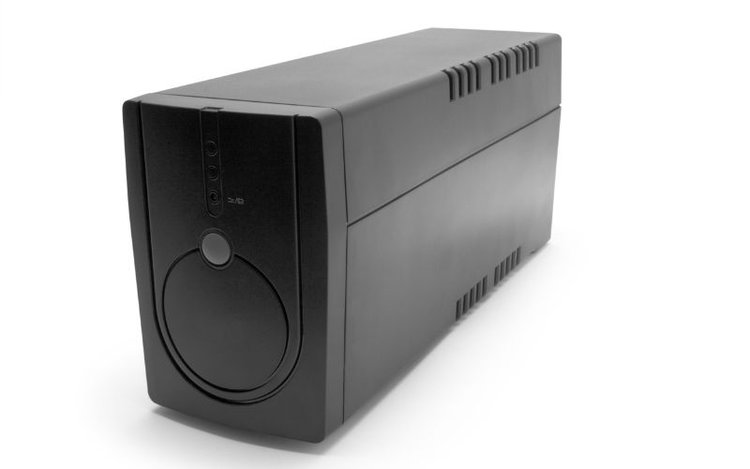 No, because a UPS is an entirely different concept. As the full version of its name suggests, a UPS ensures an "uninterrupted power supply." It doesn't regulate voltage per se.
If your area is prone to power outages, a UPS will help. But if your region experiences frequent voltage fluctuations, you'll need an AVR.
With that said, some UPS are hybrids or could serve as voltage stabilizer duties, such as the one below.
Sale
We also recommend this UPS that only acts as a power backup.
CyberPower SL700U Standby UPS System, 700VA/370W, 8 Outlets, Slim Profile
700VA/370W Slim Profile Standby Battery Backup Uninterruptible Power Supply (UPS) System uses...
8 NEMA 5-15R Outlets: Five battery backup & surge protected outlets, Three surge protected outlets;...
2 USB CHARGING PORTS: Share 2.4 amps to charge and power tablets, smartphones, MP3 players, and...
Conclusion
To conclude, your smart LED, OLED, or QLED TV doesn't require a voltage stabilizer. This includes 4K and 8K televisions too.
As stated earlier, TVs have gotten more brilliant both from the outside and inside, and they know how to manage voltage variations better than the TVs released before.
Even the TVs people used back in the day were designed not to be used with a stabilizer. TVs' power management capabilities have only gotten better since.
With that said, investing in a voltage regulator makes sense if you live in a place with an unreliable, unsteady electricity supply.
The last thing you want is to lose money to a fried TV circuit board just because you didn't want to spend a little extra on a voltage regulator.
Needless to say, the TV repair cost would be significantly higher than an AVR's price.
Last update on 2022-08-19 / Affiliate links / Images from Amazon Product Advertising API.