Reimagine your old TVs with our top 7 inventive repurposing ideas. Preserve these cherished electronics from becoming waste and let them add character and functionality to your space.
We're set to guide you through each creative conversion, ensuring your old sets are more than just space-takers. Get ready to be inspired and see how your old TVs can become remarkable again.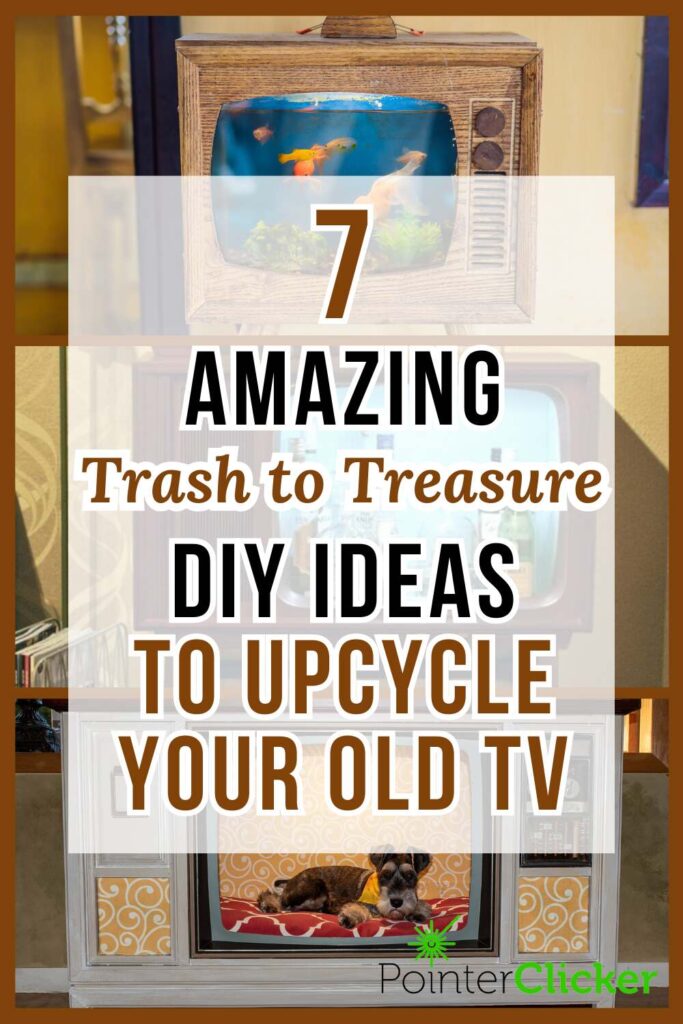 1. Go Retro with an Analog TV Clock
The '80s are back with a vengeance. While the Analog TV technology itself has been phased out, Retro is back and here to stay a good while.
If you have an old TV lying around and you don't want to throw it away for any reason, then why not turn it into an 80's-themed analog clock?
It's one of a kind, a great conversation starter, functional, and it looks really cool!
This DIY can get quite technical. So here's a step-by-step video guide that can help you out!
(1984) Emerson BCR-45 TV/Alarm Clock/Radio
CRT burn-in warning:
Old TVs tend to develop burn-ins. These are the black spots that show up on TVs made in the 70s and 80s.
You can't avoid them, but you can delay the effect of burn-ins by reducing your TV's image brightness. You also will not be able to keep your TV on 24/7 as this will speed up the appearance of a burn-in.
2. Turn It Into a Cool Fish Tank
Has your pet fish outgrown their home? You don't have to spend hundreds of your hard-earned dollars just to get a new tank.
That old TV from the '70s is more than enough to become your scaly friend's new home!
This gives an interesting look to your plain glass tank and is a perfect piece of home decor to add a hint of vintage into your home's vibe!
It may take a bit of work, but you can definitely achieve this even without technical knowledge of old TVs!
Here's a step-by-step video to help you out.
HOW TO BUILD AN AQUARIUM TV FISH TANK!
Using that old chunky TV as a fish tank can also be a great excuse to expand your fish collection. Instead of having one goldfish, suddenly, you can have 10!
3. Get Planting
Another great idea is turning an old TV into your own retro planter pot.
Give your succulents a sick new crib using that old entertainment box from the past. Just remove the top panel, get rid of the wiring inside, and fill it in with your usual fertilizers and dirt.
You will have to make sure that the TV is completely cleaned out on the inside. Don't forget to sand down the corners if you have a wooden TV to avoid getting splinters when it's time to add in your plants.
Here's a YouTube video that you can follow on how to clean out that old TV.
Flipping a Vintage TV into a $1000 Liquor Cabinet
The possibilities are endless when it comes to TV planter pots.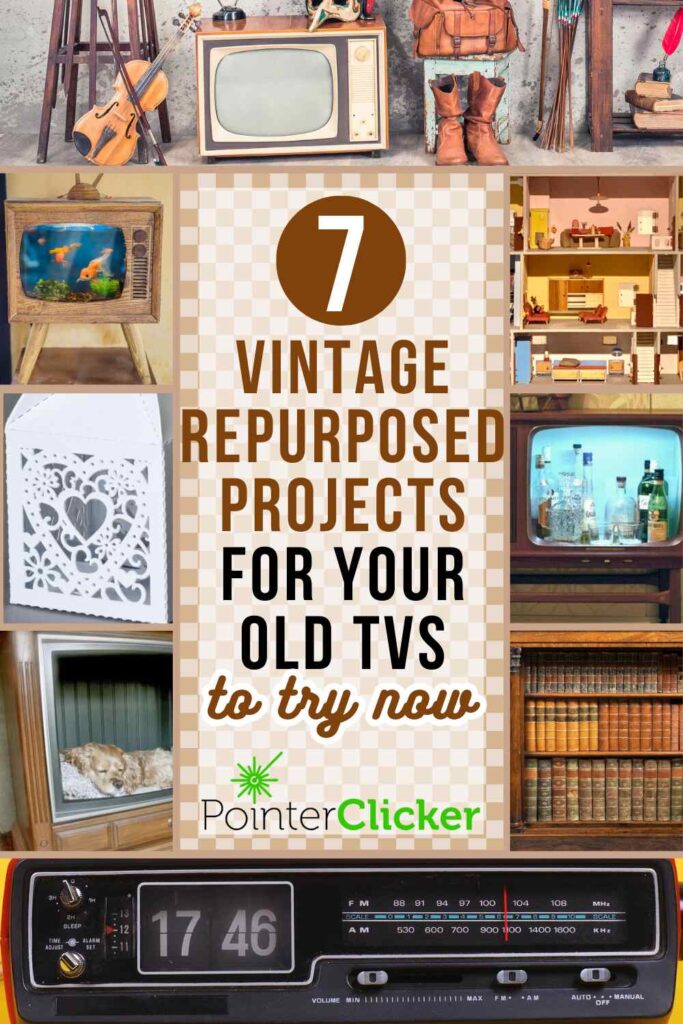 4. Layered Paper Cut Light Box
Another awesome and unique DIY is a layered paper-cut light box!
Recreate your favorite movie scenes or create a paper-cut fanart of your favorite character by layering carefully cut pieces of paper inside your old TV.
All you will need are a couple of sheets of art paper, onion skin paper , which can be any color you want, an Exacto knife , some printouts that you can trace, and an LED light strip .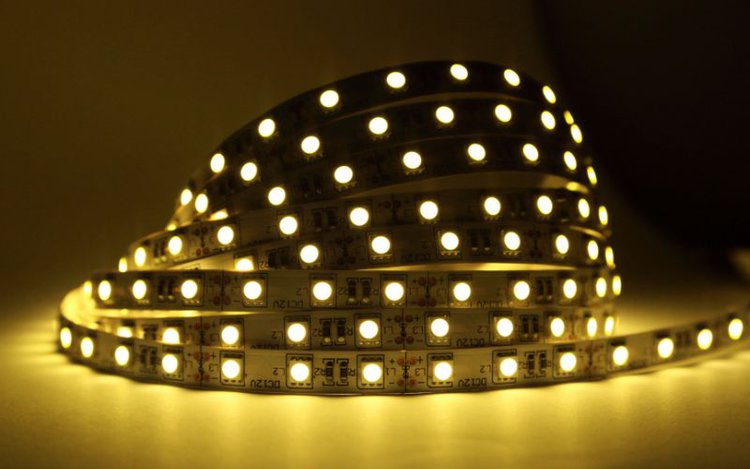 And, of course, your old TV!
Position your printouts on top of your art paper and trace the parts you need using your Exacto knife.
Make sure to leave some allowance on the sides of your cutouts so you can fold the sides inward to serve as the "barrier" so your cutouts can stand out.
Set your cutouts safely aside and install the LED strips into the very back of your old TV. Now cover that up with your onion skin paper.
Now layer your cut-outs to create the scene you want!
Here's an awesome YouTube tutorial so you can see the process better.
[DIY] Paper-cut Light Box : a moonlit lake 페이퍼커팅 무드등 램프 : 달빛 호수
5. Turn a Big TV into a Bookshelf
This DIY is better suited for larger TVs. But that won't be hard to find. Most old TVs were chunky and huge back in the 70s and 80s. The one you have at home can probably fit a few books inside.
All you will have to do is take out the back panel and empty out the inside. Then you will remove the screen, and if your TV is big enough, you might even want to try adding a shelf.
Here's a quick how-to video tutorial!
Turn An Old TV Into Shelf Storage Unit
You can mount it on the wall or add some long legs to the bottom of the TV and put it on the floor as a functional yet decorative piece of furniture!
6. It's Now a Kitty Bed!
Your furry overlord deserves a plush and unique bed to perch on. So why not turn that old box into a regal thrown for your pet?
Remove the TV screen and empty the TV, then plop in your pet's favorite cushion, add a fuzzy blanket, and voila!
For a better view of how to turn your old TV into a pet bed, here's a tutorial!
Turning a TV into a Dog House
Now that regal ball of fluff can sit on their throne and gaze majestically down on their loyal subject (you).
Got two cats? Add another cushion on top and turn it into a retro bunk bed for your feline friends!
7. Make a Doll House
Do you have spritely little ones that are always looking for new toys to play with? Then your old TV might just be the thing you need.
You don't even need to have kids. If you love making dollhouses as a hobby, then this DIY is definitely for you.
All you will need is a hollowed-out TV. Remove the wiring and other parts inside, and let your imagination run wild!
You can even turn this into a bonding activity with your friends and family.
Gather up all your arts and crafts materials, reuse some old household materials and create a fun dollhouse that you can cherish for many more years to come.
Here's a cute little YouTube video of a simple dollhouse everyone can enjoy!
diy miniature cardboard Peppa Pig dollhouse
There are so many other things you can do to an old TV aside from throwing it away with the rest of your garbage.
Upcycling old electronics are one of the best ways you can reduce your carbon footprint. More people should definitely be doing this.
These were only a few examples of a long list of old TV DIYs. But we hope we were able to provide you with cool ones that you'll want to try out.
Have you tried any of these hacks out? How did it go? Leave us a comment below!
Meet Vance. He's a proud dad, a seasoned Electronics Engineer, and an avid tech lover. His proficiency in electronics and troubleshooting skills were instrumental in crafting Pointer Clicker. Vance is passionate about simplifying tech for those who aren't well-versed in it.