Starbucks is world-renowned for its coffee. Whether or not you're a fan of it, you cannot deny that the company is the most popular coffee vendor in the world, particularly in the West.
For most people, visiting a Starbucks outlet means sipping on some caffé mocha or a vanilla latte. For others, the iconic American coffee chain is a great place to get work done.
Granted, Starbucks coffee shops don't provide the most serene or conducive environment for work. But if you put on a pair of noise-canceling headphones, the constant buzz and chatter of the crowd disappear.
The various seating options (tables, chairs, armchairs, and couches) make working on a laptop suitable for different people and their preferences. And to make the deal sweeter, Starbucks throws in some free Wi-Fi.
Free Wi-Fi might sound too good to be true, which it is not. But how widely available and accessible is Starbucks' free internet?
Can anybody walk into a local Starbucks and access the internet without spending a dime on beverages and refreshments? Or is the Wi-Fi available only to those who buy a drink?
Read on to clear all your doubts and more.
Is Starbucks Wi-Fi Free?
Yes, Starbucks Wi-Fi is free. But it was not always free of encumbrances like it is currently.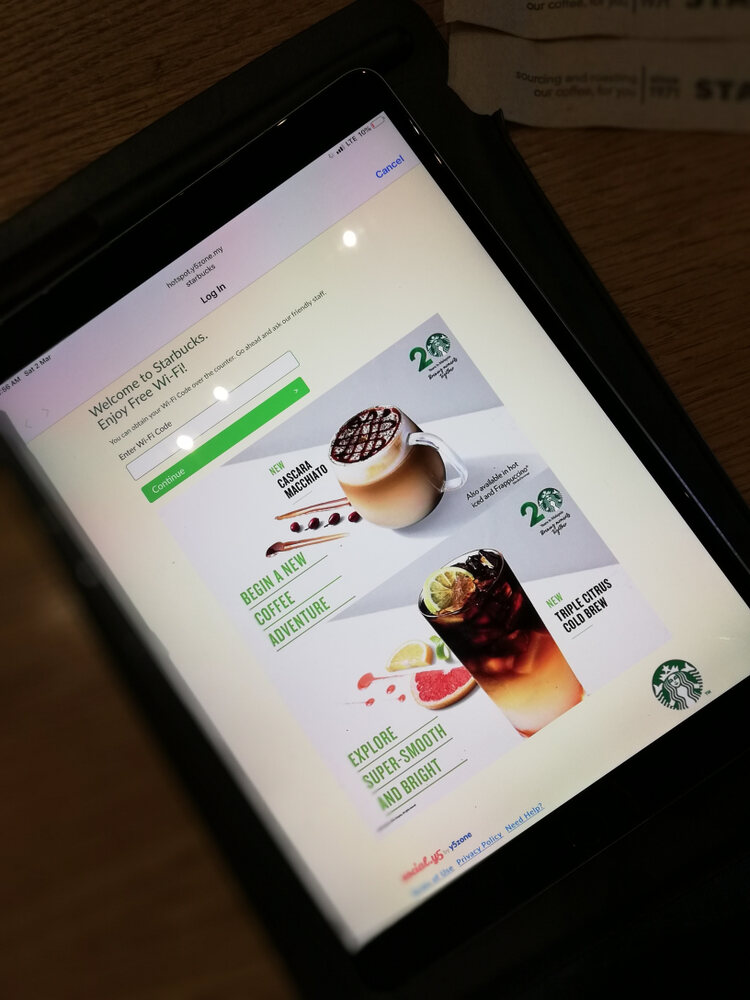 Starbucks first dabbled with Wi-Fi service for its patrons in 2002. It teamed up with T-Mobile to make Wi-Fi available in close to 1,200 U.S. stores. Back then, it was a paid offering.
In 2008, the coffee vendor switched to AT&T and had Wi-Fi in nearly 7,000 stores. Do note that the Wi-Fi was free but metered.
My Starbucks Rewards program members or AT&T customers could enjoy free wireless internet for up to two hours.
In 2010, Starbucks started offering unlimited, free wireless internet to all its patrons in all its outlets. Moreover, the new free Wi-Fi offering doesn't require login credentials.
In 2013, Starbucks changed its service partner from AT&T to Google for a speedier and improved Wi-Fi experience.
The two companies collaborated with Level 3 Communications, a global telecommunications firm, to upgrade the Wi-Fi infrastructure.
Starbucks' Free Wi-Fi Is Subject to "Fair Use"
Thanks to Starbucks' "Third Place Policy," one need not make a purchase at a Starbucks store to use the free internet.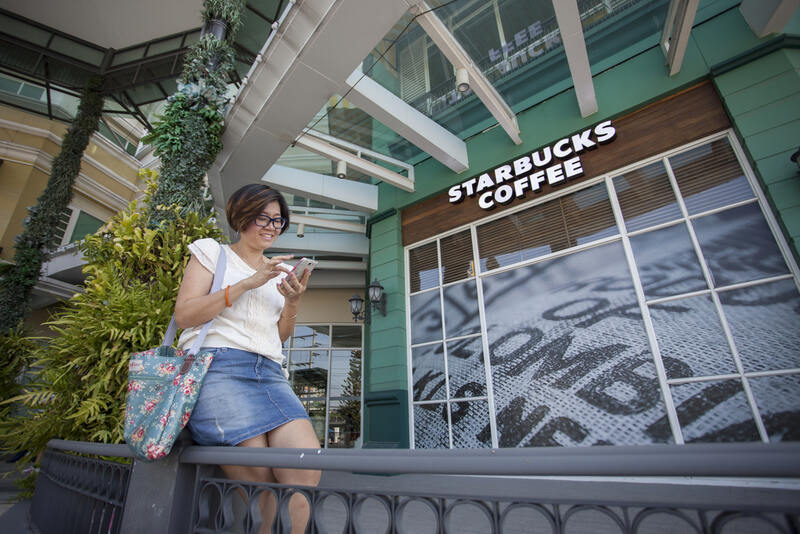 But that is if you respect the space and the free internet provision. Using the free Wi-Fi for hours on end without buying a drink or refreshment will likely earn you a few stares from the staff.
As of 2019, Starbucks banned adult-only content on its network so that the purported "third place" remains safe and all-encompassing.
Starbucks laid out the plan to implement an anti-adult content tool in 2016. However, mature content-filtering technology back then was not foolproof.
Starbucks wasn't keen on hurriedly pushing out the feature to avoid inadvertently blocking some non-explicit content and miff users.
Although the mature-themed content-filtering tech was not formally implemented before 2019, consuming adult content in public was always looked down upon.
Therefore, coffee chains and fast-food stores left no stone unturned to ensure their patrons did not use their Wi-Fi for mature content consumption or any inappropriate activity.
Connecting to Starbucks Wi-Fi
Logging onto Starbucks Wi-Fi is pretty straightforward. Here are the steps:
Step 1: Go near a Starbucks outlet and look for the Wi-Fi networks showing on your device.
Step 2: Choose the Google Starbucks network from the options available.
Step 3: Open the browser on your device and enter your name, zip code, and email ID in the provided spaces. Choose Accept & Continue (terms and conditions) to proceed.
A web page with a message indicating that your device is connected will pop up. The next time you visit the store, you need not follow the above prompts. The login will happen automatically.
Note:
Accepting Starbucks' terms and conditions means agreeing to receive the store's emails about news, special offers, and promotions. You can always unsubscribe from these messages later.
Official or legitimate Starbucks Wi-Fi connections use the "Google Starbucks" SSID. Sometimes, it could also be labeled "Starbucks-Google." Do not connect to any other SSID, even if it has "Starbucks" in its name.
How to Find Starbucks Wi-Fi in a Place?
If you're not near a Starbucks and would like to know if there are any or the number of Starbucks outlets with free Wi-Fi, visit this Starbucks locator page.
Type the ZIP code, state, or city in the search box and press Enter. All Starbucks stores in that area will be listed. Alternatively, allow the locator site access to your location to list the stores.
You can filter the results using different parameters: store hours, order and pick-up options, and amenities.
All Starbucks stores have free Wi-Fi. But if you want to be sure, click on the Starbucks Wi-Fi option under AMENITIES, and then click on the Apply button.
Does Starbucks Regulate Its Internet?
No, Starbucks doesn't keep tabs on its Wi-Fi users' online activities.
But it may prohibit people from visiting sites deemed illegal or egregious for use in a public setting. As stated earlier, mature-themed content is out of the question.
Not to mention, Starbucks is within its rights to prevent any activity infringing upon the store's experience or damaging the brand. And if that means banning specific websites, so be it.
FAQs
Is Starbucks Wi-Fi Safe?
Since Starbucks Wi-Fi is a public network, it will not be as safe as any home network. The encryption won't be excellent, and authentication measures won't be the most robust either.
With that said, Starbucks Wi-Fi incorporates secure network protocols that help safeguard customer information (personal and financial).
If you're unsure and don't want to take chances, use a VPN (virtual private network) to secure the connection and safeguard your data.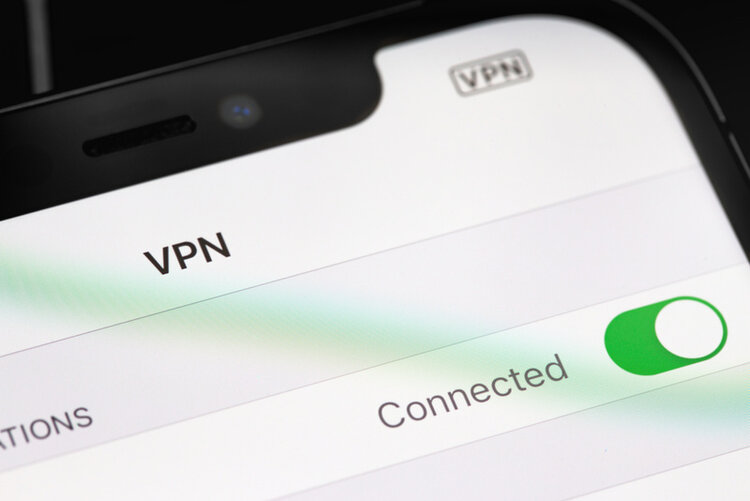 You can also only visit secure websites denoted by the HTTPS prefix. Use browser extensions such as ForceHTTPS and HTTPS Everywhere to ensure encryption and safeguard against network attacks.
Regardless, try not looking up or inputting bank account, credit card, or other sensitive information while on public Wi-Fi. Despite all the precautions, there's always the risk of identity theft and data interception.
If you don't frequent the particular Starbucks, delete the SSID from your list after use.
How Fast Is Starbucks Wi-Fi?
Starbucks Wi-Fi is fast enough to browse the web, read emails, play music online, and stream videos.
Per this 2019 test conducted by PCMag in collaboration with Speedtest.net, the average Starbucks Wi-Fi speed is around 26 Mbps. Upload speeds hover at around 6.3 Mbps.
Average download speeds were 23.3 Mbps in 2018. It's, therefore, fair to expect even better average speeds now.
Is Starbucks the Only Fast-Food Restaurant to Offer Free Wi-Fi?
Besides Starbucks, several other beverage and snack houses offer free internet to their patrons—namely McDonald's, KFC, and Tim Hortons.
The number of outlets offering free wireless internet, maximum speed, bandwidth, and other specifications will vary, however.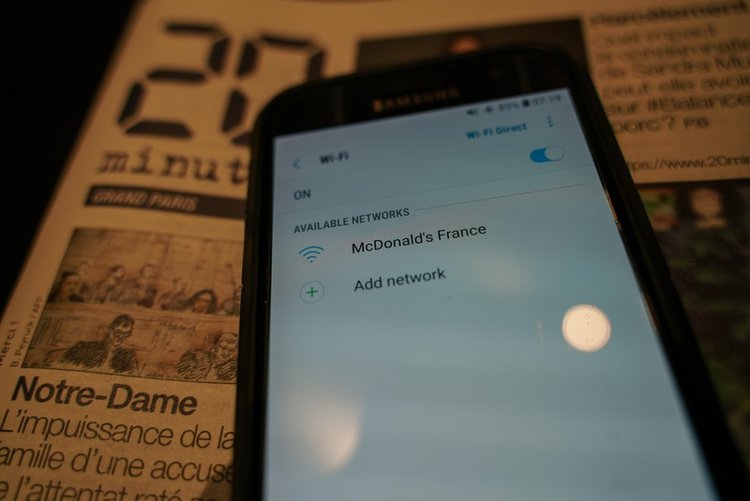 Conclusion
To conclude, you can use Starbucks Wi-Fi for free, and this has been the case for several years now.
Thanks to the partnership with Google, Starbucks Wi-Fi is now speedier and more efficient than before. It's also unlimited.
But because it's public Wi-Fi, treat it like one. Do not download or stream GBs of content. Most importantly, do not take security for granted.
Even though your bank employs strict safety protocols and encryption measures, and HTTPS adds a layer of security over traffic to a website, do not assume they are entirely safe.
If nothing else, doing business on a laptop in a public space with so many people around will never be as secure as working from home or an office.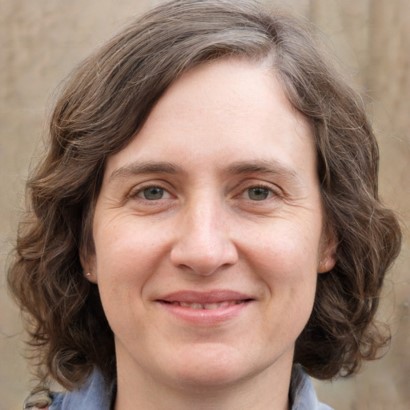 Catherine Tramell has been covering technology as a freelance writer for over a decade. She has been writing for Pointer Clicker for over a year, further expanding her expertise as a tech columnist. Catherine likes spending time with her family and friends and her pastimes are reading books and news articles.