In our modern world where technology plays a major role, projectors have become essential tools for personal and professional use.
Whether you're presenting at a conference, hosting a movie night, or conducting a training session, a projector can make all the difference.
In this comprehensive guide, we will delve into the ins and outs of taking your projector with you on your travels.
Can you bring a projector on a plane?
Yes, you can take your projector on a plane without any issues.
There are typically no restrictions on carrying projectors on domestic or international flights, whether you're flying from the U.S.A. to India or from Australia to France.
However, it's important to note that some countries, like India, may have specific restrictions on bringing electronic devices into the country.
To ensure a hassle-free journey, it's best to check with your airline in advance regarding any guidelines or regulations that might apply.
Things to Consider When Flying With a Projector
1. Batteries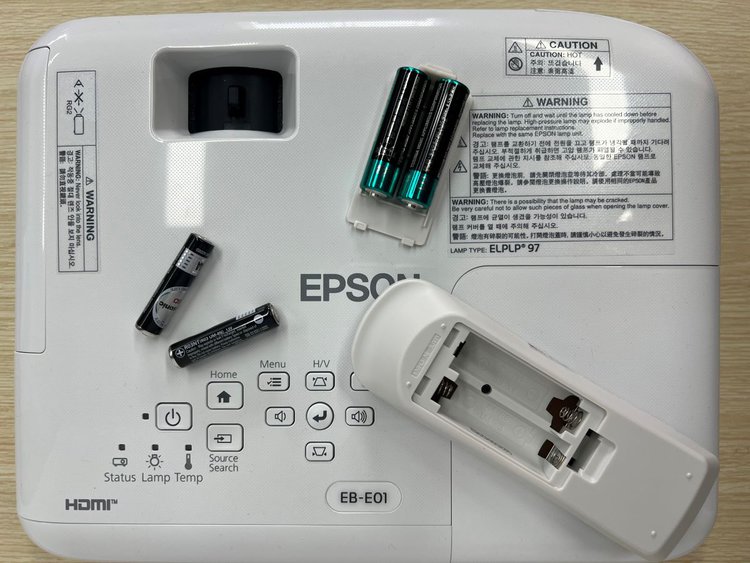 When traveling with a projector, it's essential to remove the batteries from the remote control and either leave them at home or pack them separately.
If you choose to bring the batteries with you, make sure to place them in your carry-on luggage and seal them appropriately.
2. Cabin Baggage (Hand Luggage) vs. Checked Luggage
Projectors can be carried in either cabin baggage (hand luggage) or checked luggage, but there are certain factors to consider when making this decision.
Cabin Baggage (Hand Luggage)
Airport security personnel will typically inspect all electronic devices, including projectors if they are carried in your hand luggage.
To make the security check process smoother, consider using a mini projector or a portable projector.
Mini projectors are lighter and more compact compared to standard projectors, which makes the projectors easier to handle during security checks and minimizes any potential delays. Not to mention, they won't consume a large portion of your weight allowance.
By opting for a mini or portable projector, you can quickly present it for inspection to the airport staff without having to go through any time-consuming procedures.
Checked Luggage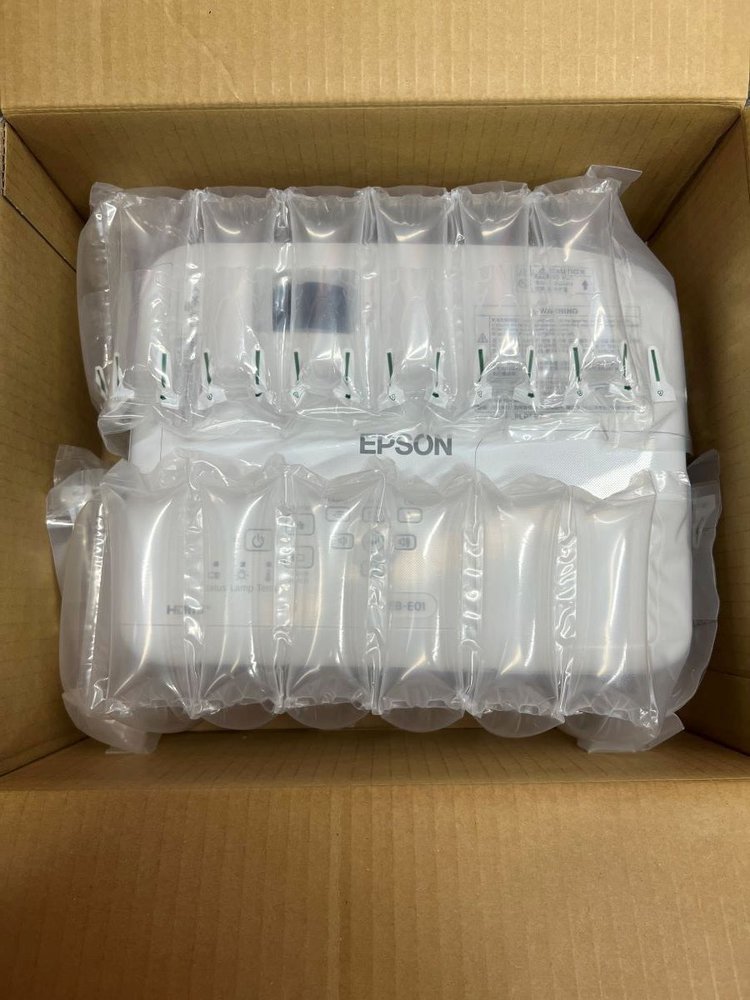 It's important to take measures to protect your projector when packing it in checked luggage.
Luggage handling can be rough, and you never know what might happen to your belongings during transit.
To protect your projector from potential damage, wrap the projector securely using bubble wrap or air pillows as padding.
This will give you peace of mind that your projector will arrive at your destination in good condition.
3. How expensive is the projector?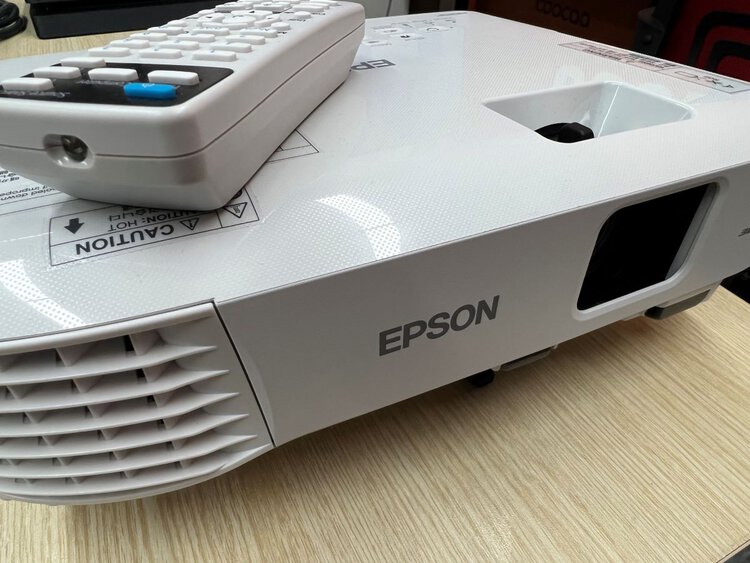 Some of the high-end 4K projectors can be quite pricey. As you know, when you fly by plane, there are many variables that you can't control with your luggage.
If you check your bags, you lose all control over who would be handling your bags. My wife and I purchased an expensive stroller a few years ago and decided to check it before boarding our flight.
When we reached our destination, the stroller became so deformed that we had to file a complaint with the airline to get a replacement.
4. What is the size of the projector?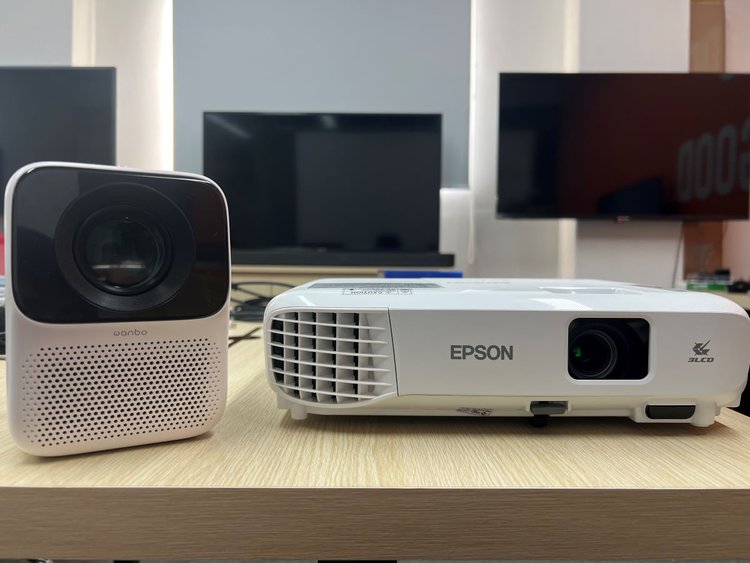 Do you have an old large projector that takes up a ton of space? If you are over the size limits for carry-on luggage, I would consider if the risk of bringing the projector is worth it.
5. Are you bringing a projector screen with the projector?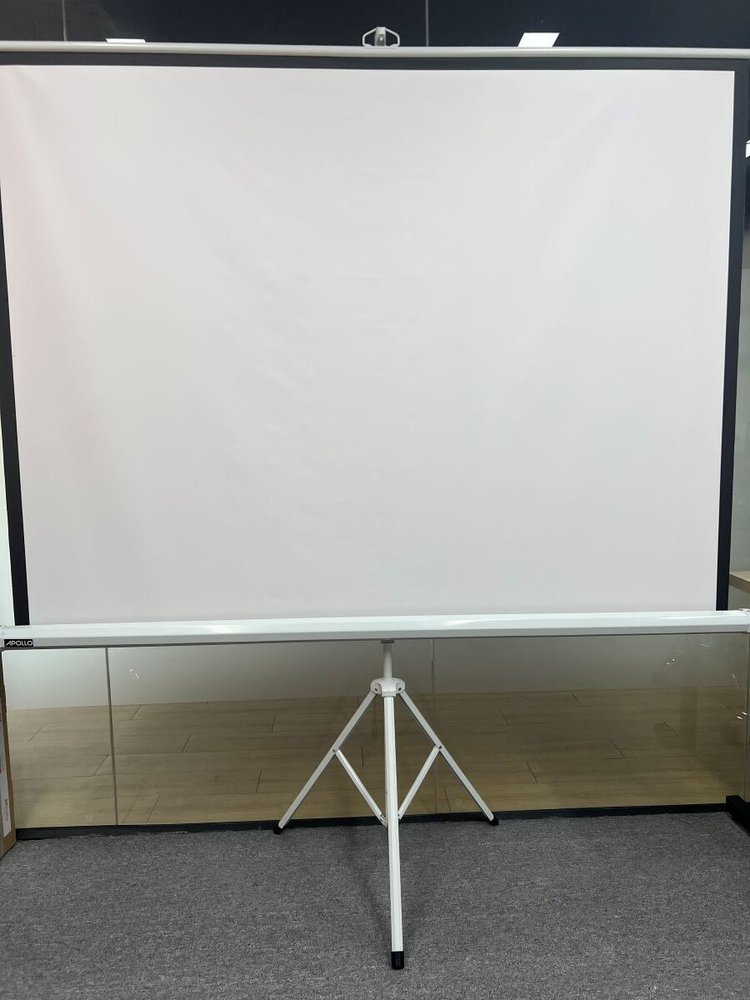 If you are planning on bringing a projector screen in addition to the projector, I think you need to evaluate if the headache will be worth it in the end.
Several airlines still charge for checked luggage, so when you factor in the cost of bringing the equipment with the risk of the equipment getting damaged, it is easy to have second thoughts about lugging all the gear along.
6. Can you rent a projector on the road?
One of our favorite ideas is to rent a projector once you get to your final destination.
Think about the peace of mind you will have in not toting around all of that expensive equipment with you.
Most major cities have projector rental options that are very reasonable. In a city like Phoenix, AZ, you can rent a projector, monitor, and microphone for an affordable daily rate.
Options if you elect to travel with your projector
If renting a projector doesn't make sense for your needs and you want to move forward with flying with it, purchasing a heavy-duty case is critical.
Projectors have delicate electronic components inside them, and one bad drop can easily shatter something internally and break the projector.
Projector Case Options
Projector cases are broken down into hard shells and soft-shell cases. We recommend a hard shell case due to the fragility of projectors and the crazy things that can happen at the airport.
Check out a few of our favorites:
Pelican 1200 Case With Foam
Pelican 1200 Case With Foam (Black)
Pelican cases are kept watertight through the use of a tongue and groove fit and a polymer o-ring.
Pelican cases come standard with an Automatic Pressure Equalization Valve which releases built up...
Pelican's Pick N'Pluck foam lets you customize the interior.
Last update on 2023-10-01 / Affiliate links / Images from Amazon Product Advertising API.
The Pelican brand is one of the top brands in protective cases across many industries. The cases are waterproof, durable, and come with Pick N' Pluck foam that can be cut to size to fit most projectors.
Pelican cases are known for their durability, but with such durability comes a fairly heavy case that can weigh over 5lbs.
CASEMATIX Projector Travel Case
Last update on 2023-10-01 / Affiliate links / Images from Amazon Product Advertising API.
This hardshell case has customizable foam, which means you can customize the shape to fit your projector to ensure a snug fit. There is also a slot for power cords, HDMI Cables, and a sleek, low-profile design.
There have been some complaints about the latches breaking over time. So if you are planning on traveling with this case frequently, it may not be the best fit.
Mini Projector Case S7 Pro Portable Projector Bag
Last update on 2023-10-01 / Affiliate links / Images from Amazon Product Advertising API.
The case is equipped with multiple pockets to accommodate cables, cords, a remote control, and other accessories.
The S7 projector bag is designed to be strong and long-lasting, so it can withstand the wear and tear of travel. This makes the S7 projector bag a good choice for people who need to take their projector with them on trips.
For effortless portability, the case is equipped with a convenient carrying handle and a removable shoulder strap.
Our only issue with the bag is that it is too small to accommodate Epson projectors.
Buy a Travel Projector
If you travel frequently and need your projector, it's smart to purchase a mini projector that you can bring with you on the road.
This way, you can leave your existing projector set up at home where you know it is safe and sound, and then have a travel projector with a designated travel case and accessories.
Think of this as having a desktop and laptop computer for work on the road. Some higher-end projectors are too fragile to fly with and are meant to be stationary.
There are several models available that offer user-friendly features and excellent portability.
KODAK Luma 150
Sale
Last update on 2023-10-01 / Affiliate links / Images from Amazon Product Advertising API.
What we like:
The KODAK Luma 150 projector is incredibly user-friendly, with a main menu that makes navigation a breeze. You can effortlessly operate it and enjoy its features.
Additionally, the ability to connect to external speakers via Bluetooth allows for an enhanced audio experience.
The convenience doesn't stop there – the projector charges using a standard USB-C cable, meaning you can even connect it to your compatible phone charger for added ease.
Overall, the KODAK Luma 150 is a great choice for anyone looking for a seamless viewing experience
What we don't like:
A downside of the KODAK Luma 150 projector is that it doesn't support streaming movies directly from your phone to the projector using services like Netflix and Disney+.
Additionally, it's worth mentioning that the projector may occasionally disconnect.
Anker NEBULA Capsule
Last update on 2023-10-01 / Affiliate links / Images from Amazon Product Advertising API.
What we like:
The Anker NEBULA Capsule projector has a built-in Android OS, which allows you to download streaming services like Netflix and Hulu.
Plus, it can be conveniently charged with an external battery pack using the micro USB port on its back.
What we don't like:
The Anker NEBULA Capsule projector has a limited 8GB internal memory and the charging USB cable that comes in the box is rather short.
Additionally, the projector lacks an AUX port, so the only way to connect external speakers is via Bluetooth.
Another issue to note is that the remote control may not always work properly.
For more information on potential issues, you can check out this user review on Amazon.
Conclusion
By now, you should have a good idea of whether you want to bring your projector on your flight or not.
If you have the right case, it is certainly doable.
If you have a very expensive projector, the risk is not worth the reward so go ahead and rent a projector when you reach your final destination!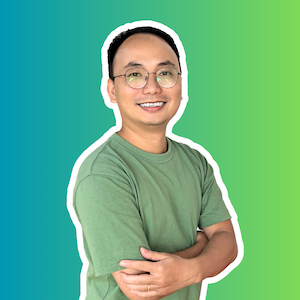 Vance is a dad, former software engineer, and tech lover. Knowing how a computer works becomes handy when he builds Pointer Clicker. His quest is to make tech more accessible for non-techie users. When not working with his team, you can find him caring for his son and gaming.