In terms of technology, smart TVs are relatively new. Before them, there were "non-smart" televisions that only supported satellite or antenna TV. They couldn't connect to the internet, stream movies online, etc.
One cannot overstate the fact that modern-day smart television has significantly revamped the TV landscape. The good old TV would have become obsolete if it hadn't upgraded to be technologically "smart."
But how much of an improvement is a smart TV over its predecessors? Because it lets you go online, can you use it like a computer? More specifically, can you browse the internet on it?
In this article, we'll answer those questions and learn more about your smart TV's true capabilities and functions.
Read on to know your TV better.
Do All Smart TVs Have a Web Browser?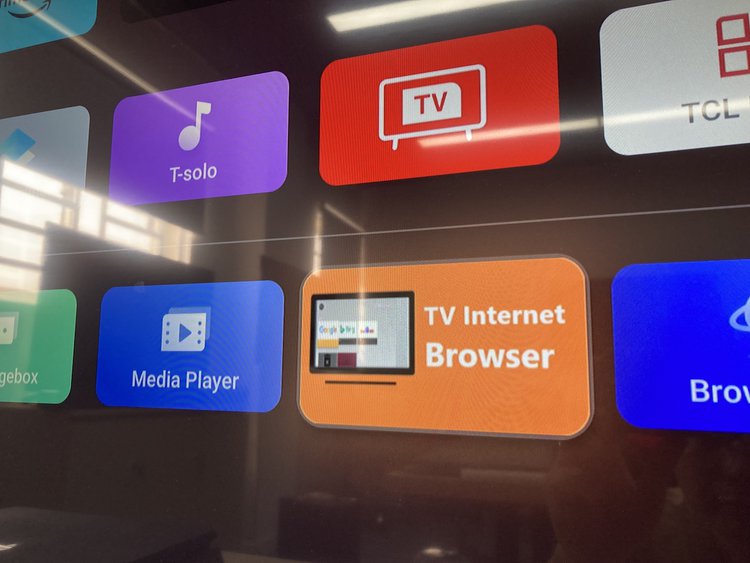 No, not all smart TVs have a web browser built-in. Android TV's OS, for instance, doesn't come with a pre-installed browser app. But you can always manually install one.
Chrome, Firefox, Edge, and other popular browsers are unlikely to come pre-installed. Their manufacturers have not optimized them for use on smart TVs and, therefore, don't want their patrons to use them on a television OS.
However, some web browsers are specially designed for TVs, such as the Puffin TV Browser. Puffin has smartphone and desktop/PC versions of its browser too.
A smart TV usually shuns the web browser because its ecosystem is not built for one. The TV OS is designed to dish out a more app-centric experience.
In other words, to watch Netflix on your smart TV, you are expected to launch the app and not open up the browser. On a laptop or desktop computer, however, people generally visit Netflix.com because either the app is lacking or the browser experience is far superior.
As a result, the web browsing experience on a TV is far from ideal.
As far as the actual web browsing experience on a TV goes, it won't be identical to browsing on your phone or computer. Not even close. The Chrome browser, for instance, would look and feel different on a TV compared to its PC or smartphone version.
That said, smart TV browsers work just fine. They support all commonly used HTML standards, and can convert and showcase websites properly on the large screen.
Watch the video below to see how the built-in browser on an LG Smart TV works and looks:
How To Use The Internet Browser on LG Smart TV
Launching the Smart TV Web Browser and Installing One
To launch your smart TV's built-in browser, press the home button on its remote and look for the app with the browser icon on-screen. Navigate to the app and press Enter.
If you're considering a manual download because your TV doesn't have a browser or you don't like the default option, here are the steps:
Step 1: Press the Home button on the remote to go to the home screen and see all available apps at a glance.
Step 2: Select the built-in app store app. If there isn't one, type the word "browser" in the search box, and a list of options shall appear.
Step 3: Choose the browser of your choice and install the app. Once done, the browser app will appear on your home screen, ready for use.
On a Sony TV, Google Play Store is the default app store.
On a Samsung, you get the Smart Hub, which is more than just a place to search for and install apps. Samsung likes to call it an "intelligent menu system."
To download a web browser on a Samsung TV, follow the steps below:
Step 1: Press the Home key on the TV remote to launch Smart Hub.
Step 2: From the bottom carousel, select APPS to access the app store.
Step 3: If you see your browser app on the app store's home page, select and install the app. If not, search for the particular app using the store's built-in search function.
Step 4: After you find the app, select and install it. The app should now appear on your Smart Hub home screen.
Here's a video demonstrating the above steps:
Install Apps from Smart Hub on your TV | Samsung US
Kindly note that smart TVs support a limited number of apps. That means if you have a favorite web browser app, you may not find it in your smart TV's built-in app store.
For instance, the Firefox browser is unavailable for Android TV through direct download. And strangely, although Android TV supports Chrome, you cannot download it directly from the Play Store TV OS version.
If you don't like what the built-in app store offers or want other options, download an alternative app store like Aptoide TV.
Kindly note that some smart TV OSs can make it difficult to sideload apps. Samsung's Tizen OS, for instance, is pretty closed, rendering it impossible to download third-party apps.
Smart TVs with Android-based operating systems, on the other hand, are pretty open and flexible.
If you use a Samsung TV and your favorite browser app is missing, try connecting the TV to a streaming stick that has the browser you need pre-installed.
Can I Browse the Internet on My Smart TV?
Yes, you can browse the internet on your smart TV. But the experience won't be seamless as web browsers are not designed for use on a TV.
Most TVs have a third-party or their proprietary browser preinstalled. If not, you can always download or sideload one, as mentioned above.
Tips to Speed Up/Enhance the Browsing Experience
Your smart TV usually doesn't pack in hardware as powerful as your desktop, laptop PC, or smartphone. Therefore, the experience of surfing the internet on a smart TV is usually sluggish and clunky.
Most people don't mind that because they primarily use a smart TV to stream movies online, rather than use it as a secondary computer.
But if you would like to browse the internet on your smart TV, here are a few things you can do to improve the experience.
Use a Wireless Keyboard and Mouse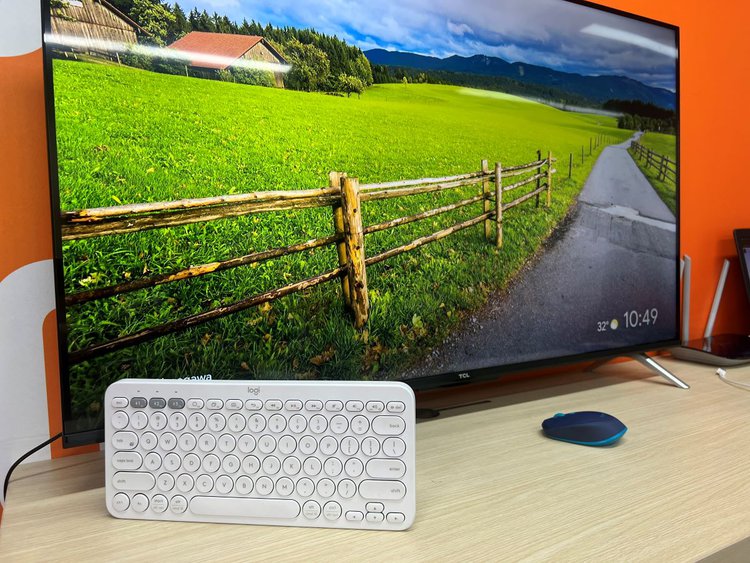 The biggest problem with browsing the web on a smart TV is not just the clunky OS and underpowered hardware, but also the fact that you are stuck with a remote.
Using the remote control's buttons or voice commands to navigate websites is unintuitive, to say the least. Web browsers are just not optimized to be used with remote control.
Luckily, you can alleviate the situation significantly by throwing in a wireless keyboard and a mouse. To connect the wireless keyboard and mouse to your TV, just turn them on and insert its USB receiver into your TV's USB port.
If your TV has no USB port, connect the two via Bluetooth. Put the keyboard and mouse in Bluetooth pairing mode so that it's discoverable.
Head into your TV's Bluetooth settings and choose the devices to pair with.
Smart TVs usually don't come with keyboards in their box, leaving you to buy one yourself.
The Arteck 2.4G Wireless Touch TV Keyboard with a built-in Touchpad Mouse and the Logitech K600 TV Keyboard with Integrated Touchpad will make browsing the internet on a smart TV easier.
You can also use wireless keyboards and mice meant for desktops. But then those may not have TV-specific functions.
Also, the integrated touchpads in the keyboards linked above eliminate the mouse and are ideal for watching TV while seated on a couch.
Work on Improving the Wireless Signal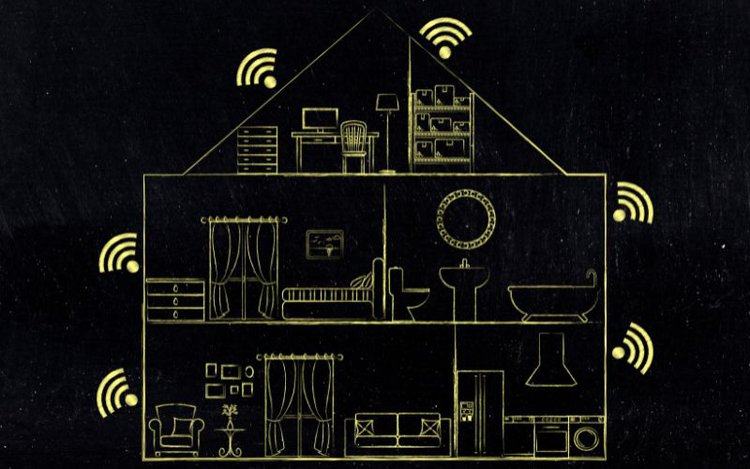 If the Wi-Fi signal reaching the TV is weak, the browsing performance will be slow.
Luckily, there are solutions, in the form of a mesh or whole-home Wi-Fi system.
A mesh Wi-Fi system is a solid option if you have a spatial abode with multiple smart TVs accessing the same internet.
If you don't know how the mesh works, it's basically a system of interlinked routers fed with one broadband connection.
One primary router hooks on to your modem, and several nodes or satellite modules are positioned around your home for holistic Wi-Fi coverage.
Watch this video to learn more about mesh Wi-Fi systems:
What is Mesh Wifi (& Why You Should Absolutely Get One)
Range extenders help achieve something similar, but it's more piecemeal and not wholesome like mesh Wi-Fi. And range extenders are not as smart as a mesh system.
Watch this video to learn how mesh Wi-Fi compares to range extenders, which one you should pick out of the two, and why:
Mesh Wi-Fi vs. range extenders: The best option for your home
If you're convinced mesh Wi-Fi suits your requirements the best, here are a few products we'd like to recommend:
NETGEAR Orbi Whole Home Mesh Wi-Fi System
TP-Link Deco Wi-Fi 6 Mesh System
Tenda Nova Tri-band Mesh Wi-Fi System
NETGEAR Orbi Whole Home Mesh WiFi System (RBK13) – Router replacement covers up to 4,500 sq. ft. with 1 Router & 2 Satellites
TP-Link Deco WiFi 6 Mesh System(Deco X20) - Covers up to 5800 Sq.Ft. , Replaces Wireless Routers and Extenders(3-Pack, 6 Ethernet Ports in total,...
Tenda Nova Mesh WiFi System MW12 - Covers up to 6000 sq.ft - Tri-Band AC2100 Whole Home WiFi Mesh System - Gigabit Mesh Router for 100+ Devices -...
NETGEAR Orbi Whole Home Mesh WiFi System (RBK13) – Router replacement covers up to 4,500 sq. ft. with 1 Router & 2 Satellites
TP-Link Deco WiFi 6 Mesh System(Deco X20) - Covers up to 5800 Sq.Ft. , Replaces Wireless Routers and Extenders(3-Pack, 6 Ethernet Ports in total,...
Tenda Nova Mesh WiFi System MW12 - Covers up to 6000 sq.ft - Tri-Band AC2100 Whole Home WiFi Mesh System - Gigabit Mesh Router for 100+ Devices -...
Last update on 2023-10-01 / Affiliate links / Images from Amazon Product Advertising API.
The TP-Link AC1900 Wi-Fi Extender and NETGEAR Wi-Fi Range Extender EX6120 are solid options if you're considering Wi-Fi range extenders.
But before everything else, ensure your internet connection is up to speed.
Web browsing doesn't demand very fast internet. But if multiple devices use the same broadband connection, make sure the bandwidth is decent enough. It should ideally be 25 Mbps. Anything greater is better.
Since claimed internet speeds usually differ from real-world speeds, visit Speedtest or Fast to check the actual speed.
Clear the Cache
Clearing the cache on your smart TV helps improve speed and performance. It also safeguards against malware possibly collected through earlier browsing sessions.
Here's how to clear the cache on your Samsung smart TV:
Step 1: Press the Home key on the remote.
Step 2: On the home screen, head to Settings and then Support.
Step 3: Under Support, choose Device Care and then Manage Storage.
Step 4: On Manage Storage, choose your web browser app and select the View Details option underneath the application.
Step 5: A mini window will pop up. Select Clear Cache to clear the cache.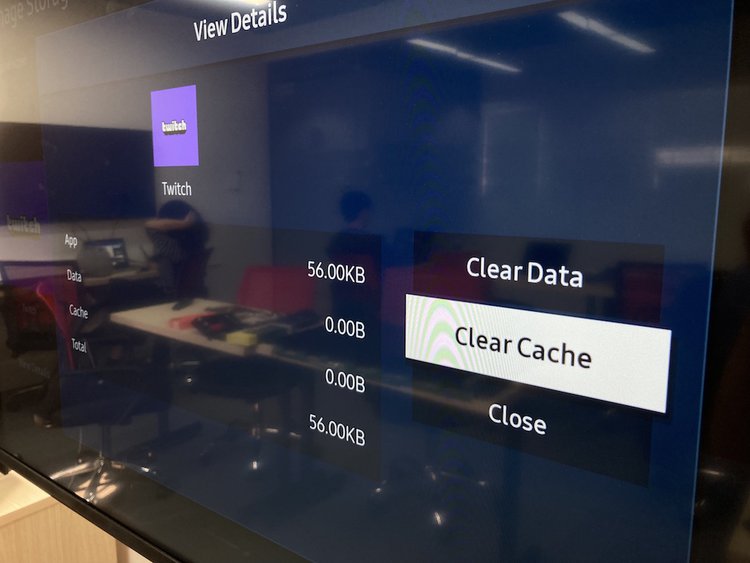 If you don't use a Samsung TV, access the TV's Settings page and look for an option like "TV Device Manager" or something similar. Things should be pretty self-explanatory after that. If in doubt, read the TV's user manual or the brand's official website for more information.
While at it, consider uninstalling apps you no longer use or suspect occupy a lot of RAM or storage space. Clearing those apps could make room for a better browsing experience.
If things like location tracking and usage diagnostics are working in the background, turn them off too. Also, disable automatic software and app updates.
The less multitasking your smart TV has to do, the better the overall performance will be.
FAQs
Will My Smart TV Browser Get Stuck or Crash During Use?
Yes, the browser on your smart TV can potentially crash or get excruciatingly slow depending on the chipset (TV processor), RAM, and other hardware and how well they work as a team.
Of course, a bad or slow internet connection can bottleneck things too.
As mentioned earlier, smart TVs usually have less horsepower than computers and smartphones. Therefore, the chances of the browsing experience being laggy are higher on a smart TV than on almost any other device that lets you access the web.
Conclusion
To conclude, you can browse the internet on your smart TV, but the experience will be far from satisfactory.
Don't blame the TV company for packing in such poor web browsing capabilities. You are not supposed to browse the web on a TV in the first place. The lackluster TV hardware combined with the clunky user interface is a sign.
Use the smart TV on your web browser only as a last resort, and be thankful the option exists.
Not to mention, browsing the web using just the TV's remote control can make things even more complex. If you foresee using your smart TV to browse the web, get yourself a wireless keyboard with a built-in touchpad.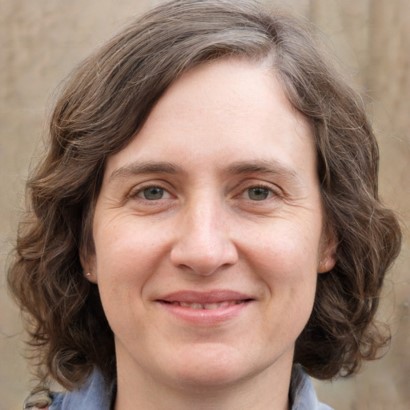 Catherine Tramell has been covering technology as a freelance writer for over a decade. She has been writing for Pointer Clicker for over a year, further expanding her expertise as a tech columnist. Catherine likes spending time with her family and friends and her pastimes are reading books and news articles.