Gaming and watching movies on projectors and other technologies are impressive.
But every new connected cable brings new possible problems. For example, some wires and display ports can cause stuttering when viewing your images.
But first, we must answer a few basic questions in case you're wondering what a DisplayPort is and what stuttering is. We'll also tackle how to solve stuttering when using a DisplayPort.
So, if you're here because you want to know if DisplayPort causes stuttering, it appears that, yes, it can. However, to answer the issue correctly, we'll have to go in-depth to give you a bigger picture of what's happening.
Let's continue unraveling this dilemma.
Can DisplayPort Cable Cause Stuttering?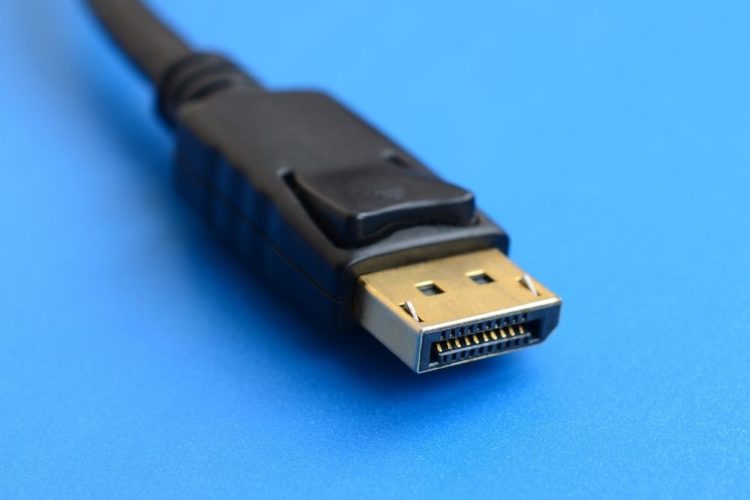 A DisplayPort or DP is a cable that is significantly better than an HDMI cable. That's because a DisplayPort 1.4 has a bandwidth that maxes out at 32.4 Gbps, which gives users impressive resolution at a faster frame rate potential.
Suppose you compare a DisplayPort to an HDMI cable. In that case, you'll notice that HDMI cables of the latest quality that use high-speed internet on a device with 4K resolution will give you a maximum of 18 Gbps.
That's about half the bandwidth of a DisplayPort. That's why users are switching to DPs these days.
Although DP technology is better than HDMI, it begs the question, does DisplayPort cable cause stuttering? In many cases, yes, it does.
However, some users suggest that it's not the DP technology causing the stuttering. Users seem to indicate that a faulty DP is the root cause, while others say it's a compatibility issue.
Let's break it down to see the overall picture.
How Do You Know if You Have a Faulty DisplayPort?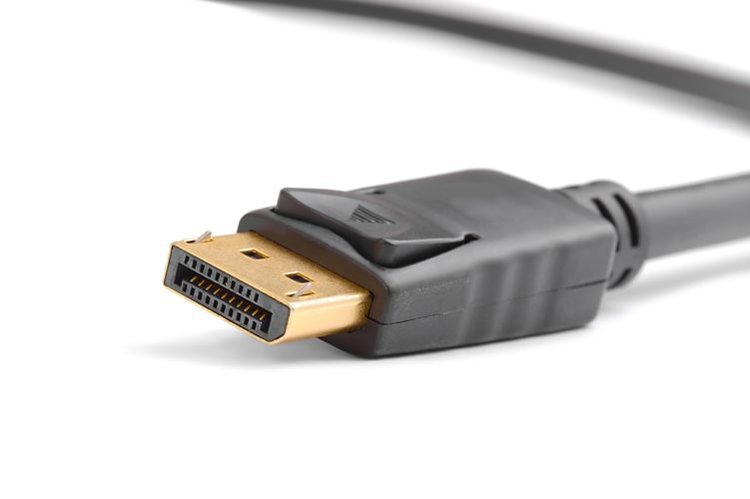 There are many red flags you'll catch if a DisplayPort is faulty. For starters, the quality of the cable matters as well. Therefore, if you purchased a bargain brand from Amazon, the likelihood that it's good quality is not high.
In the following paragraphs, we'll walk you through some quality specifications you should look out for and those red flags that tell you if your DP is faulty.
If you've purchased a cable, and you've started having issues, it's most likely the cable you bought that's causing the problem.
A bad-quality DP cable often displays images at a lower refresh rate.
Considering you've purchased this technology to improve your refresh rate, this is the opposite of what you want. It might also limit your ability to increase the refresh rate manually.
Another sign that the cable is bad is stuttering or flickering. Although stuttering is a common issue, rest assured that it's not your computer or projector. It's most likely the cable.
If you're experiencing link failures, realize that your cable is the root cause of this.
Unfortunately, many people don't realize it's the cable itself causing the problems. If that happens, try connecting an HDMI cable as a test. Usually, this stops the stuttering once and for all.
So, if the cable is causing the problem, how do we fix it?
In the following paragraphs, we'll walk you through a few things you can do to avoid stuttering.
How to Solve Stuttering When Using DisplayPort?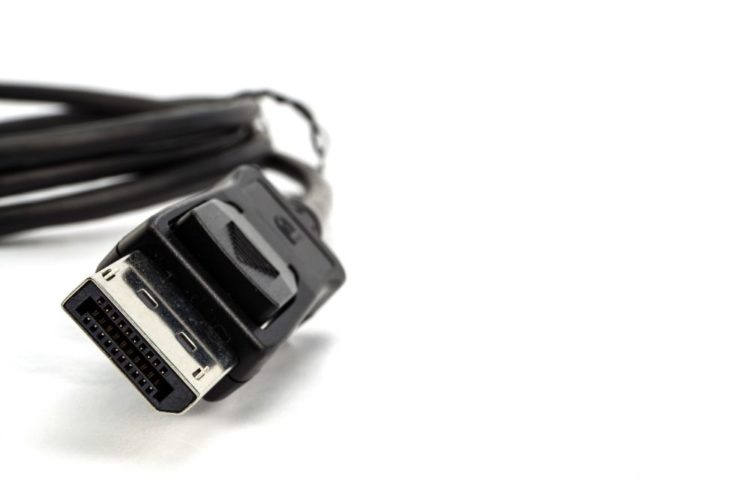 Now, you've realized the cable you purchased is the culprit of your stutter. Is there anything you can do to avoid this?
Yes. Here is a small yet straightforward guide to getting the best quality DisplayPort cable to ensure it doesn't cause stuttering.
When purchasing a DisplayPort, the first thing to consider is to ensure your cable is VESA certified. This gives it the seal of quality. If you're interested in learning about products and devices that are VESA certified, check out this website for more information.
Next, remember to purchase a short cable. That's because a long cable doesn't sustain the signal throughout the cable, resulting in worse quality than expected.
Ideally, your cable should be under three feet (three meters) long, and closer to 3 feet (one meter).
Some computer monitors and other electronics come with DP cables. However, they're often cheaply made, and most of the time, they're not certified. It's better to purchase your own.
If you're interested in purchasing one, many users recommend the Accell VESA-Certified DisplayPort 1.2 . Or, if you're connecting to mDP-to-DP, the Accell MDP to DP 1.2 VESA-Certified Mini DisplayPort is best.
Therefore, solving stuttering issues involving a DP cable is to avoid a low-quality cable altogether.
Can a Bad DP Cable Affect FPS?
To answer the question above, we first must ensure we don't confuse refresh rate and FPS ( frames per second).
Many people believe they're the same thing, and we want to make sure to give you the best answer that's clear to understand.
What is "frames per second"?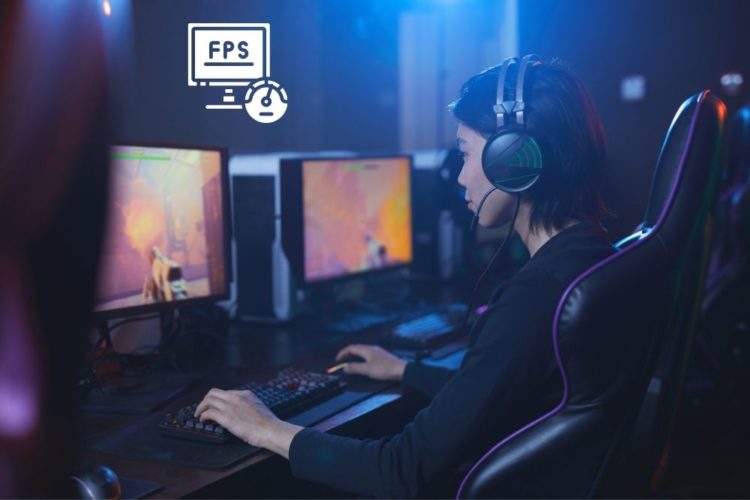 A "frame" refers to the number of times a still image is shown consecutively. Each still image is called a frame. This applies to film, animation, video games, TV shows, and computer devices.
Therefore, "frame rate" refers to the number of times new frames are shown. Usually referred to how many times a frame is shown per second on your device.
In other words, the more frames per second, the better and smoother your viewing experience is.
Although we should remember that the monitor alone does not determine FPS, it's determined by your software, media, CPU, and graphics card.
Now that we know what FPS is, how is refresh rate different? Continue reading to find out.
What is refresh rate?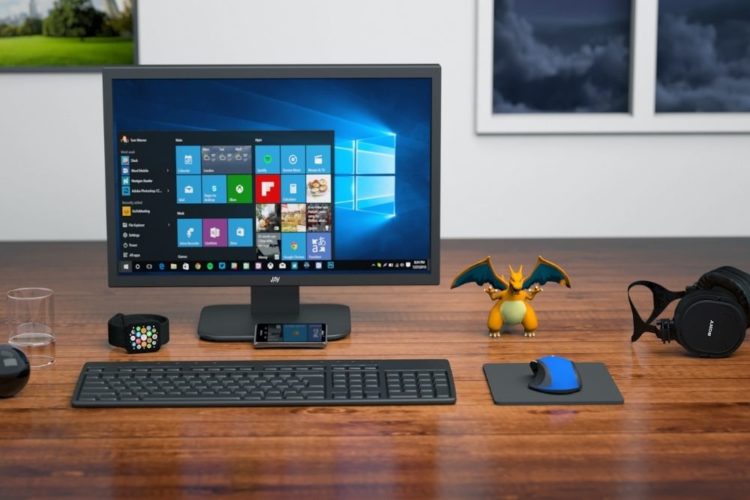 The refresh rate is different than FPS. Refresh rate has more to do with the monitor and display hardware you're using.
Therefore, you can directly conclude that refresh rate is the number of times your monitor (or display hardware) is refreshed. Another thing to keep in mind is that refresh rate is expressed as hertz (Hz).
Purchasing a monitor with a high refresh rate is always better.
Now that we have that out of the way, we can answer the question at hand: can a bad DP cable affect the FPS?
As we saw in the above paragraphs, a bad DP cable will affect the refresh rate. However, because a DP cable functions as a link between your graphics card and your monitor only, it will not affect the frames per second.
No More Stuttering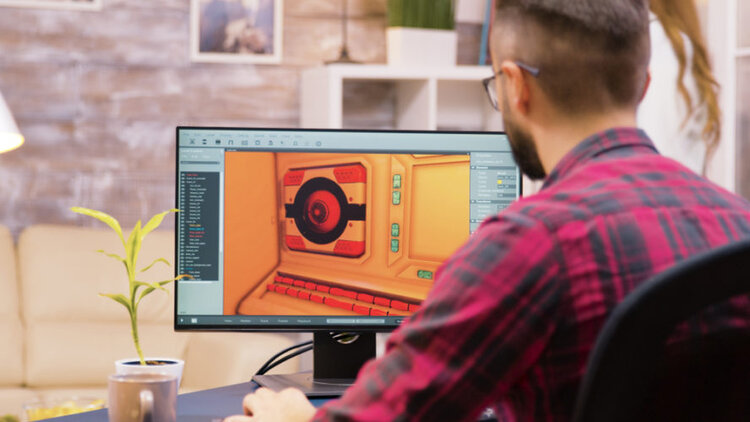 We hope you learned that a DisplayPort cable stutter depends on the quality of the purchase.
Therefore, a cheap and inexpensive cable will cause stuttering. However, a higher-quality cable that is VESA certified will give you that new image you're looking for.
However, we also hope you learned a few things about avoiding stuttering and how to purchase a good cable.
Now let's make sure we take into account all the things we learned and plug our machines in so that we can have some fun.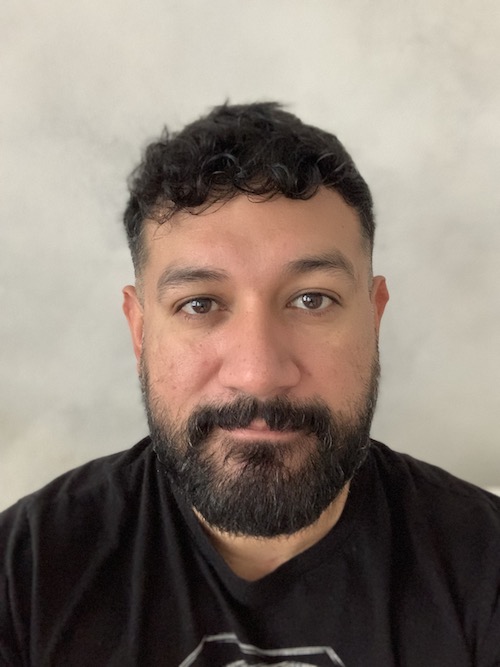 James Quintanilla is a technical copywriter. Although his experience allows him to write on many topics, he loves to focus on tech and travel. As a freelancer, James has worked on projects with Pointer Clicker, Lonely Planet, and the Travel Channel. When he's not writing or planning his next adventure, he's watching a scary movie.