Do you have an annoying friend or sibling that keeps interrupting your favorite show by casting to your TV via your Chromecast network?
If glowering and negotiating have proven futile, you're in the right place. We know a few easy ways to block out invaders from your TV.
You can prevent other devices from casting to your TV by creating a guest network, using Chromecast guest mode, or securing your Chromecast on a travel router.
This article will discuss who can cast on your device and how to stop them. Let's go!
Can Others Cast To My Chromecast?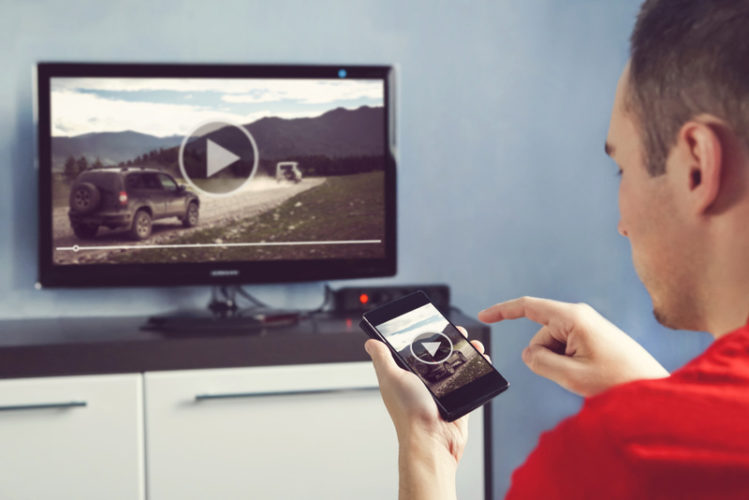 One of the most significant benefits of the Chromecast device—apart from enjoying your entertainment on a bigger screen—is that it allows you to cast from multiple devices.
Google designed the Chromecast so that any source device connected to your home Wi-Fi or wired network can cast to your TV. However, this is only possible if your Chromecast is on that same network.
This Chromecast feature makes casting easier among friends and family.
While this function should be an advantage for users, it is subject to abuse. People on your network can interrupt your screen time or cast content you disapprove of onto your TV.
Are you wondering how to stop people from casting on your TV? Keep reading.
How To Stop People From Casting to My TV: 4 Solutions
Google hasn't put out a dedicated setting for protecting Chromecast devices on a public network. However, there are a few tricks you can employ to curb certain forms of invasions and interruptions.
This section contains our list of solutions to help you implement some privacy.
1. Don't give out your Wi-Fi password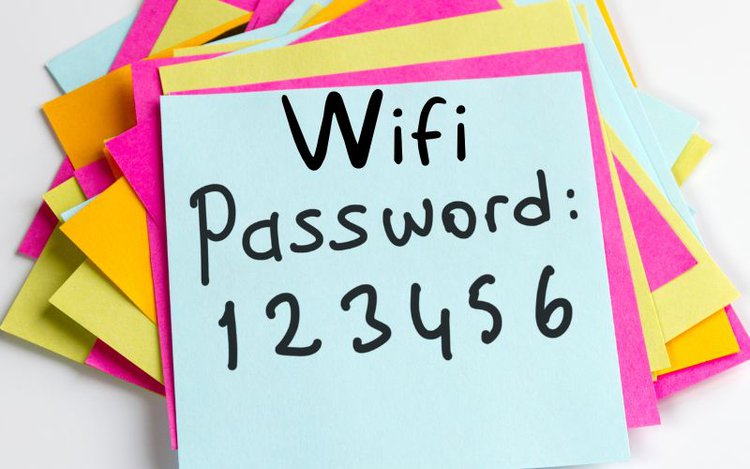 A third party can only cast to your TV if they can access your Wi-Fi network. Nobody can cast to your TV if your network is password-protected and you don't give out the code.
However, this option only applies to people on a private or home network. If you're connected to a network that multiple people use, (like a school hostel, an apartment complex, or an office) you'll have to look into other solutions.
2. Create and manage a guest network
If you are the type to have friends over and you want to control their access to your network, consider setting up a password-protected guest network.
Some routers have a Guest Network feature that creates a different Wi-Fi network for your guests. Anyone connected to the guest network can access the internet but cannot access devices connected to your main network, like printers or your Chromecast.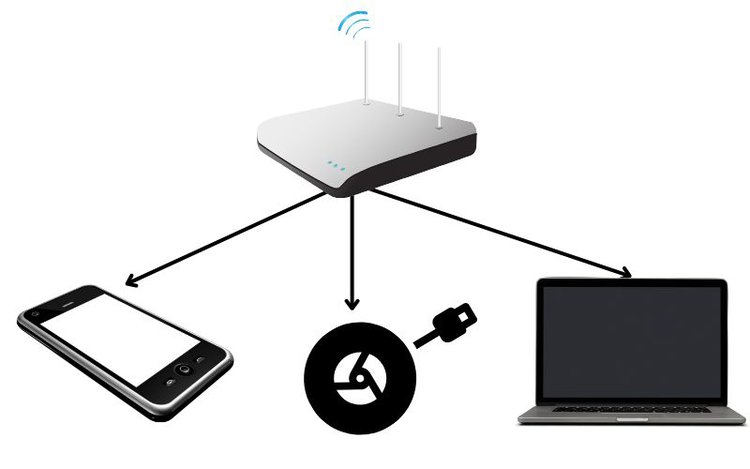 How to set up a guest network on your router:
Log into the control panel on a browser. Enter the router's IP address into the URL bar.
Enter the required details (username and password).
Locate the Wireless Settings and click on it.
You'll find the Guest Network settings (sometimes under the SSID—Service Set Identifier).
Create the guest network and name it. Disable its access to the local network and set up a password (if you have the option).
Save your new settings and restart the Wi-Fi router.
Guest Wifi Network Setup & Why you NEED to Use Them!
NOTE: If you get confused while setting up your guest network, consult your router's manual.
3. Secure your Chromecast on a VLAN
What is a VLAN? Virtual Local Area Networks
If you're on a wired network, you can set up a VLAN instead to isolate your personal devices.
A VLAN (Virtual Local Area Networks) allows you to create separate networks and manage data flow through each one. One VLAN can support your personal devices, and another can supply internet access for guests.
How to set up a VLAN:
First, connect a network switch to your router.
Next, create multiple VLANs on one network switch.
Allow all traffic on one VLAN and configure the other for internet-only access.
Plug two WAPs (Wireless Access Points) into the internet switch and connect each to an individual VLAN.
Connect your local devices and Chromecast to the access point for the VLAN that supports all traffic.
Guests can connect their devices to the access point that allows internet-only access.
How to Create a VLAN - A Beginner's Guide // OpenWrt Router (Up to 19.x)
Devices connected to the different VLANs cannot interact with each other. Hence, a third party cannot cast to your TV via Chromecast.
NOTE: Installing an internet switch and creating multiple VLANs can be quite complicated. We advise that you contact a professional.
4. Use a travel router
A travel router is a smaller, travel-sized version of your Wi-Fi router. It makes connecting and managing your devices on a network easy.
You can connect your Chromecast and other personal devices to your travel router and, in turn, connect the travel router to your home Wi-Fi network.
Linking a travel router to your home Wi-Fi will not slow down internet speed. It will only serve as an access point to extend the network range and allow more users.
However, if either Wi-Fi channel is congested, it can affect your Chromecast internet speed.
This setup secures the devices connected to the travel router. Guests can connect to your home network but will not see the Chromecast because it is not connected directly to the network.
Secure the travel router with a password so that guests can't connect to it.
Follow the steps below to disconnect from your home network and set up Chromecast on your travel router:
Plug your Chromecast into the TV, and connect the Chromecast to a power source.
Open your Google Home app.
Find your Chromecast among the connected devices and tap on its tile.
Click on the Settings ⚙️ icon at the top right corner of the screen.
Go to Wi-Fi > Forget this network. Your Chromecast will no longer be connected to Google Home.
On the home screen, click the + icon.
Go to Set up device > New device > Home.
Follow the on-screen prompts to find and set up your Chromecast again.
When the Connect to Wi-Fi page comes up, select your travel router from the list of available networks.
Input the password and tap on Connect.
How to change Wifi on Chromecast | without reset
5. Activate Chromecast Guest Mode
Chromecast (except Chromecast with Google TV) has a guest mode feature that lets you keep your Wi-Fi password private.
When you turn on the guest mode, guests can cast to your Chromecast without connecting to your Wi-Fi network. However, Chromecast generates a pin for the guest mode—guests must manually enter the pin to connect.
How to activate the Guest Mode:
Step 1: Link your mobile device to the same network as your Chromecast.
Step 2: Open the Google Home app.
Step 3: Find and press your Chromecast device's icon.
Step 4: Tap the Settings option at the top right corner of the screen.
Step 5: Go through Recognition & Sharing to find and enable Guest Mode.
How to Enable Guest Mode in Google Chromecast Ultra 4K?
NOTE: When you turn on Guest Mode, the 4-digit pin will appear on the activation page. The code changes every 24 hours or anytime the Chromecast restarts.
How to connect to Chromecast Guest Mode: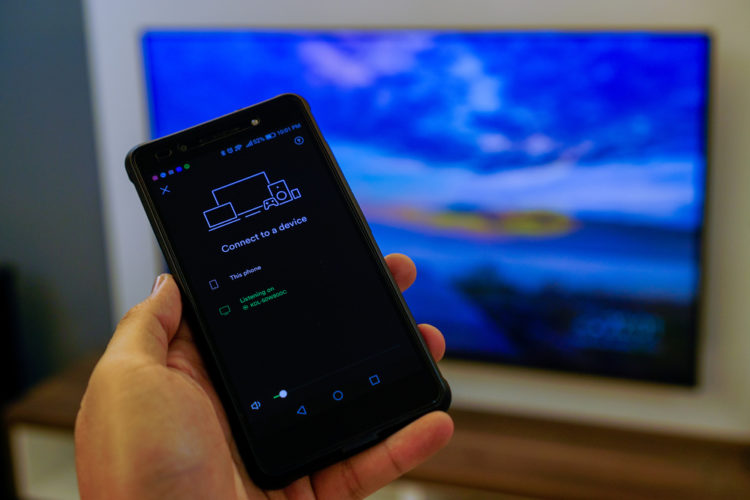 Step 1: Open the Chromecast-enabled app from which you want to cast media.
Step 2: Tap on the Cast button and select the Chromecast device.
Step 3: Follow the on-screen prompts to connect.
Step 4: When you're prompted to input a pin, punch in the 4-digit PIN/ask your host for the pin.
Gabriella 'Diogo is a technical writer with a vested interest in tech hardware and equipment. She shares her knowledge and processes in an easy-to-grasp, lighthearted style. When she's not testing or researching device performance, you'll find her writing short stories or rewatching episodes of her favorite sitcoms.