What To Know
Chromecast can be used with any HDMI-enabled monitor to stream content from phones or computers.
For monitors without built-in speakers, use an HDMI audio extractor; if your monitor doesn't detect Chromecast, restart both devices and ensure they're on the same network.
Chromecast is versatile and can be used with different display devices, including HDMI-compatible projectors and AV receivers, not just monitors and TVs.
Using Chromecast with your computer monitor comes with its own set of challenges, but don't worry.
This article will explore the limitations of a Chromecast working on a monitor and offer practical solutions to enhance your streaming experience.
Will Google Chromecast Work on My Computer Monitor?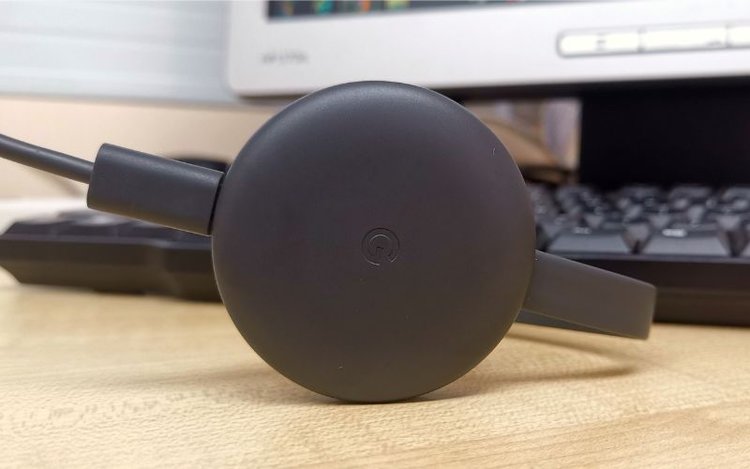 Yes, Google Chromecast will work on your computer monitor.
The Google Chromecast device can turn any HDMI-enabled monitor into a smart TV or audio-visual outlet.
Once connected, the Chromecast projects the content of your phone or computer onto the display screen, allowing you to stream videos and audio from an iOS, Android device, or a Chrome web browser.
The Chromecast was not designed to be exclusive to your television. It is capable of working with any display device with an HDMI port.
Limitations of a Chromecast Working on a Monitor
While the Google Chromecast offers an efficient solution to casting problems, the Google device isn't always foolproof.
In this section, we'll discuss the limitations you might encounter using Google Chromecast on your computer monitor.
You also encounter some of these problems using the device on your TV, as there isn't much difference between using a Chromecast with a monitor and a TV.
Monitor Has No Signal
One technical issue with using a Google Chromecast is your monitor not being able to see the Chromecast device. The first thing to do is restart the monitor.
You can also restart the Chromecast. Unplug and replug the Chromecast into your monitor's HDMI port, and make sure you select the right input source on the monitor.
Again, you may find that your source devices cannot see your Chromecast when you want to cast to a monitor.
Don't fret; it is not a problem with the monitor. It simply means that the Chromecast is disconnected from the network.
No Built-in Speakers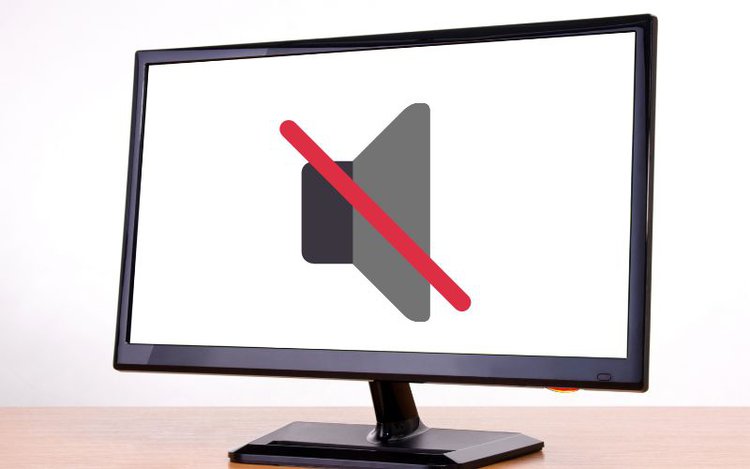 Not all computer monitors have built-in speakers.
Using Chromecast on computer monitors without built-in speakers leaves you with a soundless video.
When there are no built-in speakers, we advise you to use an HDMI audio extractor.
Audio extractors allow you to send sound to a separate audio system without tampering with the HDMI video quality.
Simply plug the Chromecast into the audio extractor, and connect the extractor to your monitor with another HDMI cable. The audio extractor has ports that allow you to send audio to external speakers or a soundbar.
Last update on 2023-12-06 / Paid Link.
Chromecast Needs HDMI Compatible Monitors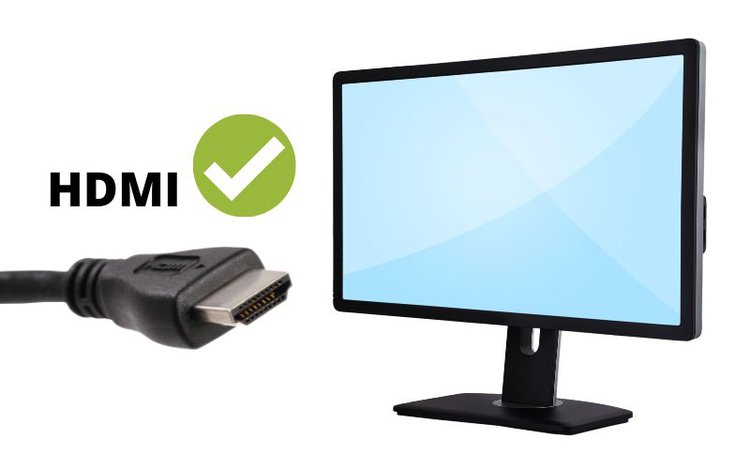 Not all monitors are HDMI-compatible. Some monitors only have VGA, Displayport, DVI, or USB-C ports.
The Chromecast device is only compatible with HDMI ports. This is a major stumbling block for people who want to use their Chromecast with an older monitor.
There is a workaround!
You can use a converter that changes HDMI to whichever connector is available on your monitor. For example, HDMI to DVI or HDMI to VGA converters. DVI and VGA do not transmit audio, so you need a converter that also has a separate audio output port.
However, it is important to note that you may face pixelation when using a Chromecast with an older non-HDMI monitor that has a low native screen resolution.
Other Devices That I Can Plug My Chromecast Into
Aside from using Chromecast traditionally with a TV, your HDMI-enabled computer monitor is a close substitute.
The Google Chromecast was designed to cast content on an extra screen. So, any display device with an HDMI port should work.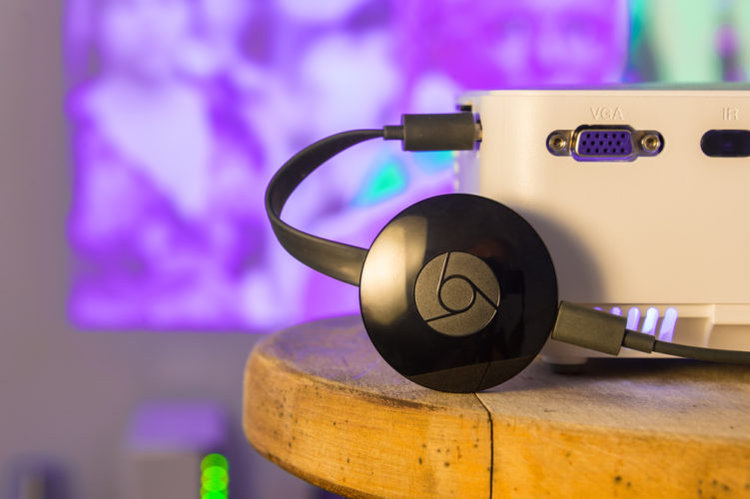 You can also connect your Chromecast dongle to a projector. Modern projectors have multiple HDMI ports and built-in speakers.
Chromecast with Google TV also works with AVRs. You can connect your Chromecast to the HDMI input on your AV receiver.
How to Connect Chromecast to AVR Surround Sound
Conclusion
Is your monitor your last resort for watching your favorite shows on a big screen? Don't worry. Google's Chromecast may work with your monitor.
Google Chromecast plugs into the HDMI connector of display devices and requires built-in speakers. However, you can use an HDMI audio extractor if your monitor doesn't have built-in speakers.
The best part is that Chromecast isn't limited to TVs and computer monitors. If you have a projector, you can plug in your Chromecast and enjoy!
Gabriella 'Diogo is a technical writer with a vested interest in tech hardware and equipment. She shares her knowledge and processes in an easy-to-grasp, lighthearted style. When she's not testing or researching device performance, you'll find her writing short stories or rewatching episodes of her favorite sitcoms.