"Mainstream" is defined as "the convention" or "something that's accessible to and accepted by the masses."
An ideology, a piece of art, or any tangible or non-tangible item could achieve mainstream status across industries and disciplines.
Niche items have become mainstream in the audio and video space before. Color displays, for instance, are now standard. When black-and-white screens were the norm, color television was novel technology. Three-dimensional (3D), on the other hand, continues to remain "not-mainstream."
A relatively recent technology gracing the movie and television space is "HDR." As a concept, HDR has been around for decades. However, the display technology caught on with the modern video and photography space during the mid-2010s.
During such a short span, it's hard for any new piece of technology to catch on with the masses, especially if it tries to remain elusive as HDR does. This piece will discuss why HDR is not mainstream yet or the bottlenecks preventing it from becoming a standard digital display feature.
Read on.
Is HDR Mainstream?
HDR is not mainstream yet. Although the technology has made significant inroads in the TV space, it's still far from being a mass-market feature on TVs.
HDR is commonly found in premium TVs. Although inexpensive TVs come with HDR support, that isn't necessarily true HDR or the best representation of the technology.
And that's primarily because displays on inexpensive 4K TVs aren't cut out for HDR. In other words, the panels are just not bright, colorful, and dynamically contrasty enough for the job.
In the gaming and photography space, HDR seems quite promising but is still in its nascent stages. The implementation is a bit haphazard for reasons that aren't entirely HDR's wrongdoing.
Is HDR Tech Ready to Go Mainstream?
HDR tech is not ready to go mainstream yet, mainly due to its current formats and messy implementation. It would be fair to proclaim that the technology needs to iron out a few folds and creases before calling itself "mainstream-ready".
The proof of the HDR pudding lies in the display.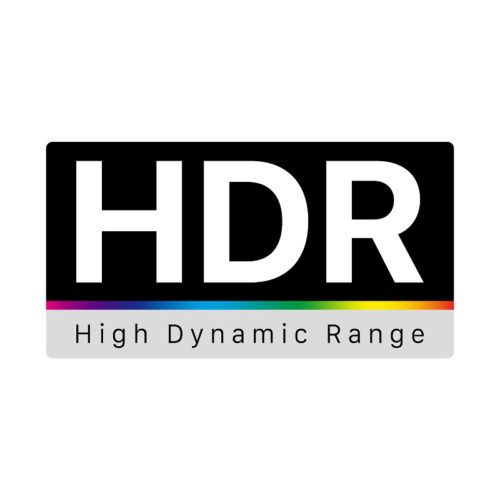 Unlike 4K and OLED panels, HDR isn't a piece of hardware that can carry out its job all by itself. The input signal with additional information or metadata works admirably only when a TV or monitor display meets specific requirements.
We'll discuss more of this later in the article (under "Fragmented HDR Implementation").
HDR Fancies OLEDs
Currently, HDR requires OLED and 4K display technologies to do its job. Although 4K has become quite the standard, there are still not many OLED televisions—at least, not in the budget TV space.
OLED continues to remain the panel of choice for 8K TVs and the crème de la crème of 4K televisions. Without those panels becoming the standard, HDR will have difficulty being accessible to the masses in its truest avatar.
Why does HDR require an OLED panel? HDR doesn't require OLED screens per se. But there's no doubt that OLED boosts HDR performance significantly compared to any other display technology.
After all, only an OLED display can best reproduce those high contrasts and deep blacks HDR takes pride in.
4K HDR TVs with LCD panels exist too, but only screens with local dimming can claim to be HDR-compatible.
Local dimming helps increase the brightness levels in certain portions of a given scene and ensures the other segments in the same frame remain dark, providing good HDR-level contrasts.
The dimming function doesn't turn an LCD into an OLED but inches closer.
When Will HDR Be Mainstream?
HDR will unofficially become mainstream when questions like "Do you need HDR?" or "Is HDR mainstream yet?" stop popping up.
On a serious note, HDR needs to fully and properly address the confusion and complexities inherent and external to the tech to capture the broad market.
Among the multiple aspects preventing HDR from becoming truly the norm, the following are some of the major ones:
Confusing HDR Formats
HDR is jargon terminology, or the layperson doesn't fully understand HDR the way they have their grips on screen resolutions (1080p and 4K) and display types (OLED, LCD, LED, etc.).
4K UHD TV vs. 1080p HDTV - Side by Side Comparison
Native screen resolution and panel type have become common wisdom due to the efforts put in by the industry and companies to educate the market on those technologies.
The same knowledge push is not there with HDR, and that's because there are more than a handful of HDR formats muddling things—such as HDR10, Dolby Vision, HDR10+, and HLG.
The Difference Between HDR Formats (& Why Should You Care)
The HDR conundrum is similar to how difficult to grasp HDMI and DisplayPort versions are for the not-very-tech-savvy buyer.
Moreover, HDR is possibly not done with its variations, or the prospects of newer HDR formats arising in the future are wide open, only adding further to the complex scenario.
Also, existing HDR formats could get updated with newer features and functions, requiring the buyer to be on a continual learning curve with HDR.
Fragmented HDR Implementation
Some HDR TVs support a particular HDR format, and other TVs may opt for another kind of HDR.
For instance, almost all HDR TVs support HDR10, but only a handful have Dolby Vision integration. And then there's Samsung dishing out its custom take on HDR10, which it calls HDR10+.
Some TV manufacturers have come up with HDR versions of their own, and it's quite natural of them to incorporate and push forward their takes on HDR.
But then there are other manufacturers with no real stakes in any HDR format but still choose to embrace a particular HDR format over another. Perhaps, the ones they adopt are royalty-free.
The buyer, however, doesn't know or even care about what's happening behind the HDR scenes. They see various TV brands incorporating different types of HDR and don't know why or how to discern the landscape.
As a result, HDR TV shoppers are often at the mercy of the brand and the retail store to enlighten and guide them through their purchases. Needless to say, such helpless dependence on the seller doesn't bode well for the buyer.
Moreover, some product manufacturers go overboard with their HDR claims or call their TVs HDR-capable despite the display being an 8-bit panel.
If you didn't know, HDR requires a 12-bit or 10-bit panel to display more color than traditional SDR TVs. When paired with an 8-bit panel, HDR looks bad, getting bashed in the process for an outcome it wasn't entirely responsible for.
Relatively Scarce Native HDR Content
Most video content produced is SDR, including material shot for movie theaters and streaming platforms.
Not to mention, there's a massive backlog of SDR content. Though you can convert SDR content to HDR, the process isn't very straightforward, and there's always the likelihood of the results not coming out as desired.
The good news is that the number of films and TV shows shot in HDR is increasing. Streaming platforms such as Netflix and Prime Video are leading the charge. However, it's just the beginning. Authentic HDR content is still in the minority and will likely continue to be for some time.
OMG ! Stunning 4K HDR films for OLED & QLED (OLED OWNERS MUST WATCH)
And the lack of HDR content is not just in the movie and TV business. Even the gaming sphere has a dearth of proper HDR content.
Though there are quite a few HDR titles, the execution usually isn't anywhere close to ideal, particularly in the PC gaming space. Console games are far better in their implementation.
The lack of proper HDR monitors and graphics cards capable of keeping up with the frames with HDR enabled is also a reason for the not-very-good HDR gaming experience.
Increased Bandwidth Requirements
To stream 4K HDR content, you'll need an internet connection that can do data speeds of at least 25 Mbps.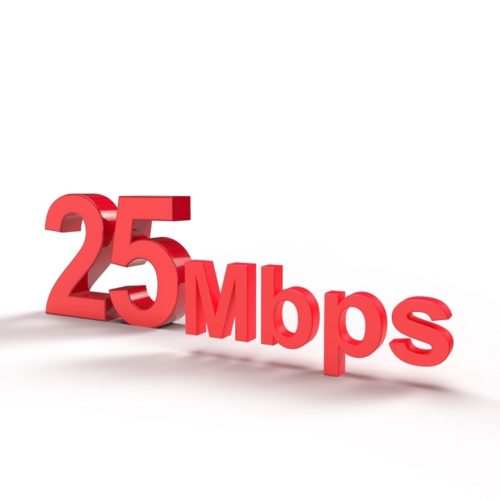 Although 25Mbps no more sits in the upper echelons of Internet speeds, thanks to fiber-optic cables, it still isn't widespread or cannot be considered "slow." Kindly note that 25 Mbps is the bare minimum and not the ideal data transfer speed for 4K HDR.
For a seamless viewing experience, you'll need speedier internet than that. And if you have multiple active devices using the same internet source, the speed requirements only go up further.
FAQs
Do you need a "non-mainstream" HDR?
Considering HDR's hardware, software, and internet requirements, no one truly needs HDR at the moment.
However, if you have all the pieces in the HDR puzzle, you will undoubtedly enjoy consuming HDR content. In other words, HDR is currently more of a "want" than a "need."
But once the average household gets to experience HDR and has their eyeballs tuned to those punchy colors and high contrast ratios, it will be difficult to revert to SDR. HDR shall become an essential feature then.
Conclusion
To conclude, HDR isn't mainstream, and it will take time for the standard to become commonplace.
Does that mean you should not buy an HDR TV now? Absolutely not!
Go ahead with your 4K HDR TV purchase as planned. Just be wary that true HDR comes at a cost, or HDR in relatively expensive devices may not be the most incredible experience.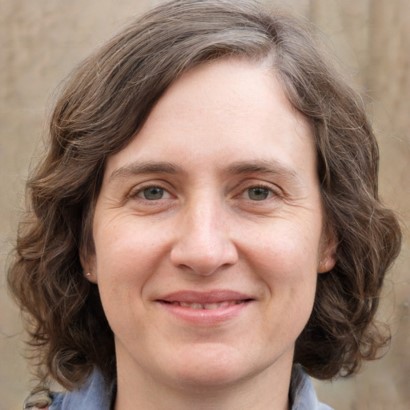 Catherine Tramell has been covering technology as a freelance writer for over a decade. She has been writing for Pointer Clicker for over a year, further expanding her expertise as a tech columnist. Catherine likes spending time with her family and friends and her pastimes are reading books and news articles.