Samsung is an electronics giant. It has its feet wet in various other businesses too. And, thanks to its sheer massiveness, the South Korean giant is always close to a product release.
Be it TVs, smartphones, laptop computers, or any other device, there's a new Samsung product released or slated for release at any given time of the year.
The constant barrage of products proliferates the market, which is both good and confusing news for buyers.
If the products out on the market belong to different brands, discerning them wouldn't be that difficult. But because there are multiple Samsung offerings in each category, the end user is bound to be overwhelmed.
That is why when you're looking to buy a 65-inch Samsung QLED TV, you'll invariably be flooded with sub-categories and models fitting that size requirement.
However, every Samsung TV has a unique model name and serial number, which makes it marginally easy to delineate the items.
But what is the significance of those numbers? How to know your Samsung TV's model number? And are the model and serial numbers the same?
Keep reading for the answers and more.
What is Samsung TV Model Name and Serial Number?
The model name denotes the name bestowed upon a particular series or line of products. It helps the brand position the product in a specific category and differentiate it from its other products having similar specifications and features.
Your Samsung TV's model name is not unique. It is used to identify other units in the lineup. Q60T is a model name with several units bearing the same name.
Q70T is another model name with a slightly different feature set than Q60Ts. Both are 4K TVs, but the Q70T has higher brightness levels and color accuracy than the Q60T. The processor, connectivity options, overall design, etc., are also different.
Your Samsung TV's serial number, however, is unique. It's assigned to a TV at the time of its manufacturing. That means no two Samsung TVs have the same serial number.
Samsung TV Model and Serial Numbers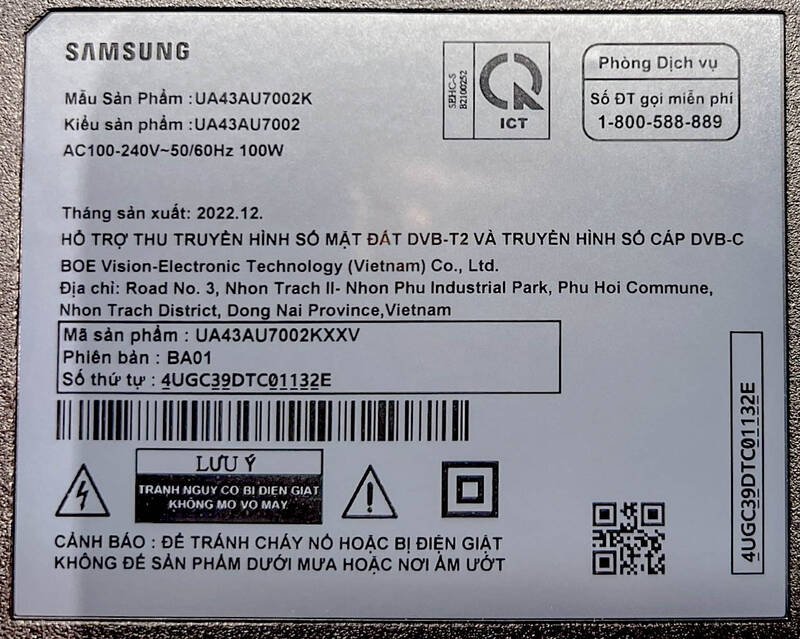 Before delving into Samsung TV serial numbers, let's understand model numbers a bit.
The model number is assigned to a particular TV model to differentiate it from other models in the same product sub-category. The number indicates a TV's screen type, size class, model series, tuner type, the region it's sold in, and other aspects.
If the model is a newer version of an existing model, the model number will reflect the same.
Like the model number, a serial number is also unique to a TV, but its purpose is to track and detect a particular TV for repair or warranty purposes.
The model number is usually a combination of letters and numerals. It is generally mentioned in the product listing and meant to be decoded—more on that below.
Serial numbers could also be a combination of alphabets and numbers (and separators and dashes) and are usually 10 to 15 characters long.
The model number of this Samsung AU8000 85-inch TV is UN85AU8000FXZA. The numeral "85" denotes the TV display size.
"AU8000" is the model name; the letter "X" represents the model's design or feature code. "F" is tuner type, and "ZA" characterizes production information meant for Samsung use only.
Unlike the model number, your Samsung TV's serial number is usually not out in the open, since it could get compromised or misused for warranty and repair processes by unscrupulous elements.
Use the serial number to register the unit with Samsung, get support, and track warranty information. The number also helps verify the product's authenticity.
How to Find Your Samsung TV's Model Name and Numbers
There are different ways to find your Samsung TV's model name, model number, and serial number. Compared to the serial number, the model name of the TV is less discreet or easy to locate.
You can find your Samsung TV's model name on the TV's rear, along its edges, or on the bottom front bezel. The name could be engraved or printed on a sticker.
The box the TV came in is bound to bear the name in large font. You can also find the product name in the TV's settings and, at times, in the menu area.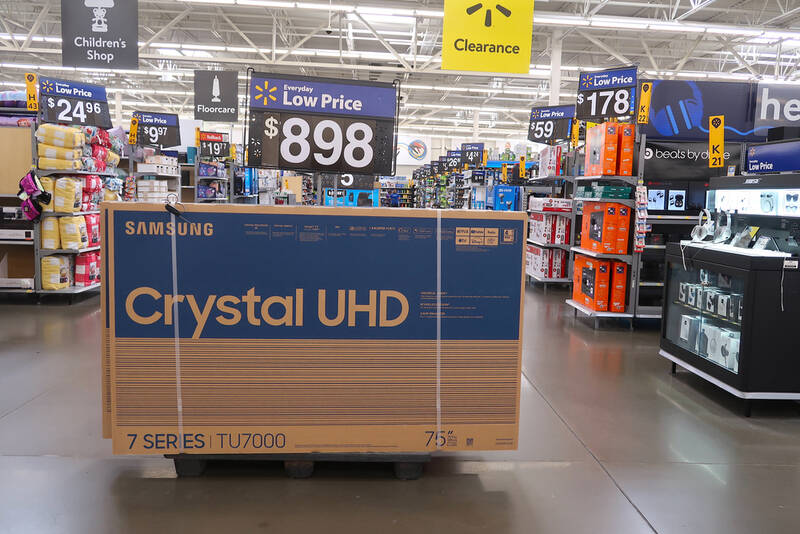 Based on the specific model, the exact location of the name will vary. With TVs getting thinner from the sides and bezel-free from the front, most modern Samsung TVs don't have their names embossed on their external casings.
You can find the serial number on the rear of your Samsung TV or its original packaging. Your TV's product manual should also have the name and serial number.
The model number, as mentioned above, is usually part of your Samsung TV's product listing and is also found in the locations discussed above.
Why Know Your Samsung TV Serial and Model Numbers?
Your Samsung TV's serial number helps procure the warranty and repair services for the TV. Most importantly, it helps verify that your Samsung TV is genuine.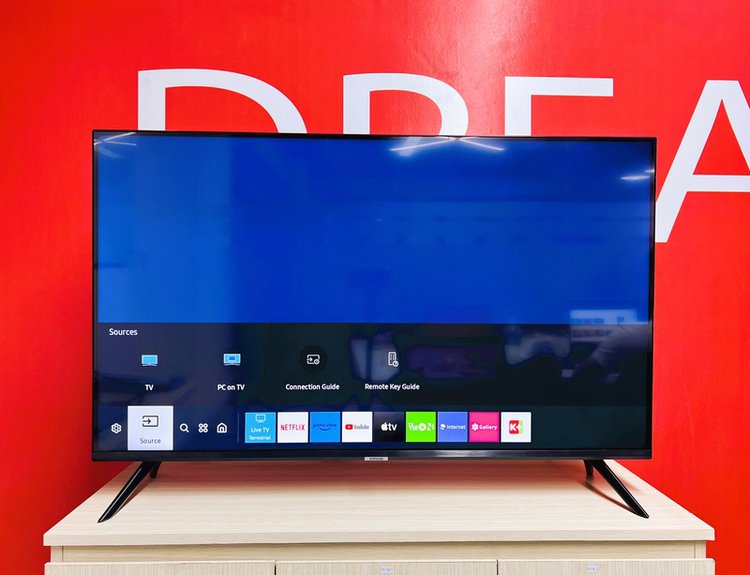 Samsung has a database of its products with their serial numbers. If you call Samsung support to confirm the authenticity of your TV based on its serial number, the representative will let you know whether your TV is genuine.
When Samsung does a product recall, it will need your TV's serial number to ascertain that your unit is eligible. If it is, you'd be duly advised on the repair or replacement procedures.
And if you need to file or claim insurance for your Samsung TV, the serial number serves as ownership proof.
On the other hand, the TV's model number helps ascertain the correct accessories or replacement parts for the unit. The TV's serial number is also used to source the correct replacement parts.
For example, if you want to buy a suitable stand for your Samsung TV, you must know its model number.
The model number also helps source the right support resources for the TV, including its troubleshooting guide and user manual. If a Samsung TV's model number is handy, you can ascertain whether a new software update is available.
FAQs
Do Samsung TV Remotes Have Model/Serial Numbers on Them?
No, your Samsung TV remote will not bear the companion TV's model or serial number.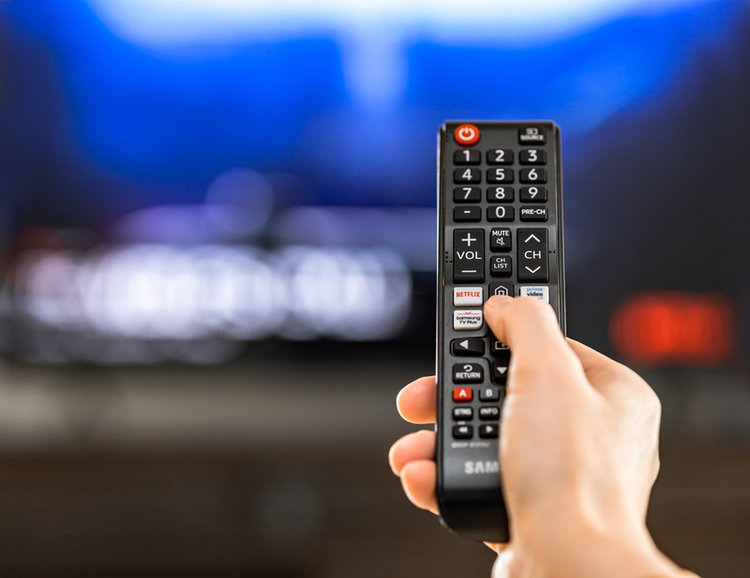 Since a serial number is specific to a TV, it is not imprinted on a detached accessory such as a remote that could get easily lost or misplaced.
Your remote control could provide other information.
For instance, an engraving or label on the rear could denote the TV model and brand. There may also be a parts number cross-referenceable with various compatible devices.
Conclusion
Knowing the Samsung TV model name is easy. While at it, also get familiar with your TV's model and serial numbers.
Finding out the model and serial numbers is pretty straightforward, but you need to look for them, as clearly outlined above.
Note down the numbers and keep them handy so that when you need to bring them up, you don't go searching in or on the TV or the product box.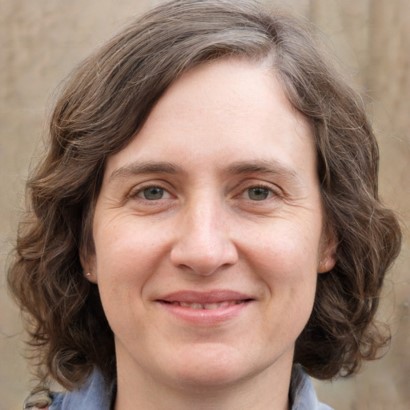 Catherine Tramell has been covering technology as a freelance writer for over a decade. She has been writing for Pointer Clicker for over a year, further expanding her expertise as a tech columnist. Catherine likes spending time with her family and friends and her pastimes are reading books and news articles.