Are you planning to get a new TV but aren't sure how big the stand should be? Perhaps you bought a TV stand without measuring it against your TV?
Whichever situation you're in, you might be asking yourself:
Is it OK that my TV is bigger than my TV stand or vice versa?
It's recommended that TV stands be wider than the TV by at least two inches. This difference in size provides the TV with more support and secures it from tipping over.
Keep scrolling to get more details.
How to Measure Your TV for a TV Stand?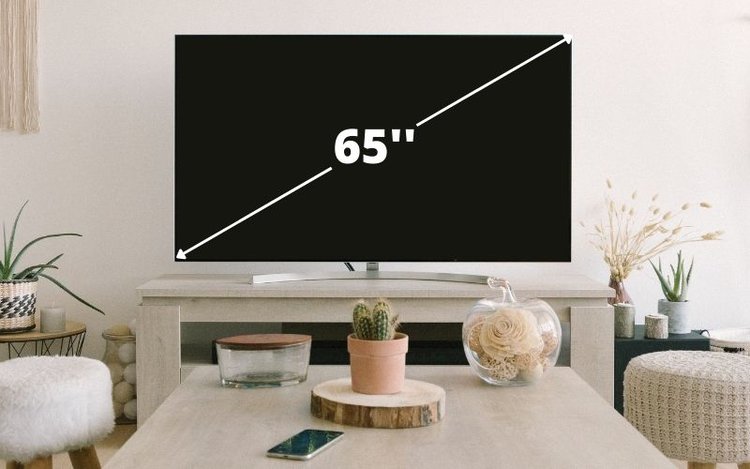 Did you know that TVs are measured from the bottom-left corner to the upper-right corner? If you didn't, you've probably been measuring your TV wrong all this time.
TVs are measured diagonally, which means the numbers advertised on TV only represent the size of the TV screen. It doesn't include the width of the frame.
The screen measurement can make finding the actual size of your TV a little tricky. It's also why some people end up with TV stands that are either too big or too small.
Determining the actual width of your TV can help you avoid this issue. Simply get a measuring tape and run it across your TV, from the left side to the right.
Remember to include the frame in your measurement.
Once you have the size, write it down so you don't forget. You can take the note with you when you go stand shopping!
How To Find the Right TV Stand?
Besides measuring your TV before making a purchase, there are other things you need to do to find a suitable TV stand.
Consider the following:
Height
Watching a two-hour movie with your neck arched isn't exactly the most comfortable experience. Neither is slumping over on the couch. Therefore, finding the right TV stand height is essential to ensure a comfortable watching experience.
Getting these measurements is simple:
Step 1: Using a measuring tape, measure the distance between the floor and the average sightline of the people in your home while sitting down.
Step 2: Subtract half of the TV's height from that number. The result should be the perfect TV stand height for viewers.
Width
TV stands are measured horizontally, not diagonally. A good rule of thumb is to choose a TV stand that is a few inches bigger than your TV. Your TV shouldn't be bigger than two-thirds of your stand.
Is It OK That My TV Is Bigger Than My TV Stand or Vice Versa?
Your TV stand can and should be bigger than your TV. Yet, your TV can't be larger than your stand.
A bigger TV stand ensures your TV has extra support if it tips over. Meanwhile, a smaller stand will leave your TV crashing to the floor if it tips over.
What Are the Common TV Stand Sizes?
TV stand manufacturers typically come up with general guides to help customers find the right size stands. Still, keep in mind that these measurements are just estimates. You shouldn't rely on them too much.
Instead, take all the measurements yourself and bring your notes when you shop.
Now, here are the common TV stand sizes on the market:
Small Stands
Stands 42, 54, and 60 inches wide are often referred to as small stands. They provide sturdy support in a compact design.
It's great for living spaces with limited space. Small TV stands are compatible with 34 to 63-inch TVs (diagonally).
Medium Stands
Medium stands are great for customers looking for a wide surface area and some storage features. These stands are typically used in the living room or bedroom and are often 64 to 70 inches wide.
Medium stands work well with 55 to 73-inch TVs (diagonally).
Large Stands
Large stands have the most surface area and storage features. They're usually placed in living rooms or home theaters.
They're also typically 74, 76, or 85 inches wide. You can use large stands with 63 to 73-inch TVs (diagonally).
How Much Bigger Should My TV Stand Be Compared to My TV?
Your TV stand should be 2 to 3 inches wider than your TV. If you find a bigger one with a design you like, that's completely fine. What you need to avoid is buying a stand that's smaller than the actual width of your TV.
Is It Safe To Put a 55-Inch TV on a 50-Inch TV Stand?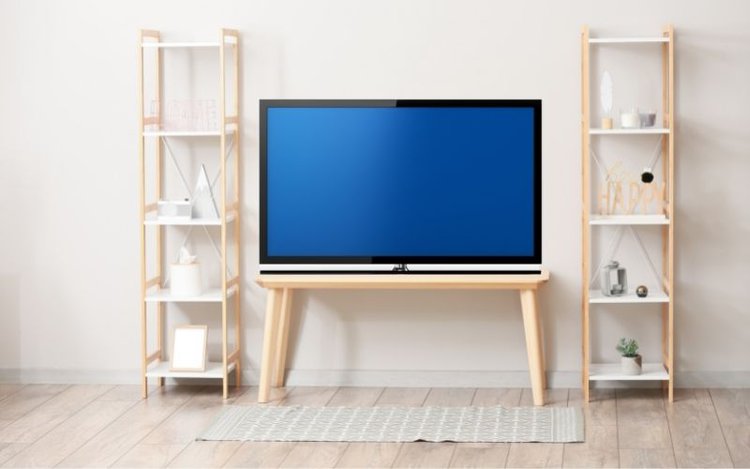 Generally, yes.
A 55-inch TV can fit a 50-inch TV stand. However, you also have to consider the exact width of your TV with its frame.
55-inch TVs typically have a width of 45 inches. That's with the modern thin frames that are popular on the market right now.
However, if you have a much thicker frame, a 50-inch stand might not be the best fit.
Consider getting a 55-inch or 60-inch stand for security.
What Size TV Can Fit a 40-inch Stand?
Stands 40 inches wide can support TVs of up to 44 inches wide. Anything more might be too much for your TV stand to handle.
Is It Better To Look Up or Down on a TV Screen?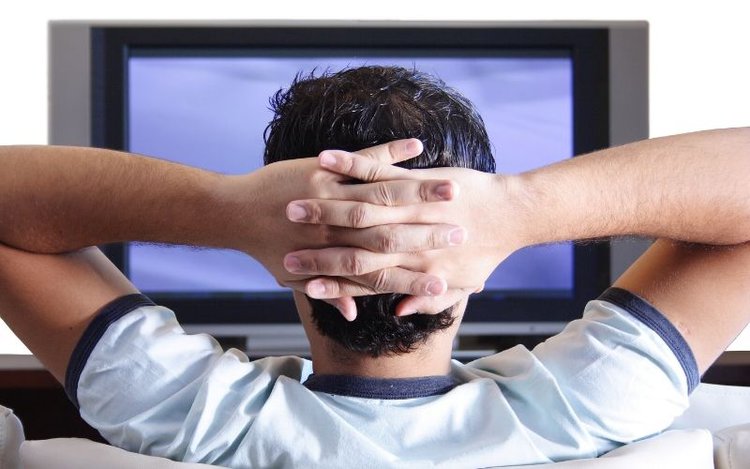 Looking up at your TV can cause eyestrain and neck pain – two of the most uncomfortable feelings in the world. For the best viewing experience, looking at your TV straight on is highly recommended.
Final Thoughts
It's better to get a wider TV stand than your TV by a few inches. Yet, it's not recommended to get a smaller rack than your TV.
Stands too small for your TV increase your TV's risk of tipping over and falling to the ground. If storage space is what you're after, smaller stands might not have what you're looking for.
Determine your TV's exact width, so you can find the best TV stand to pair it with.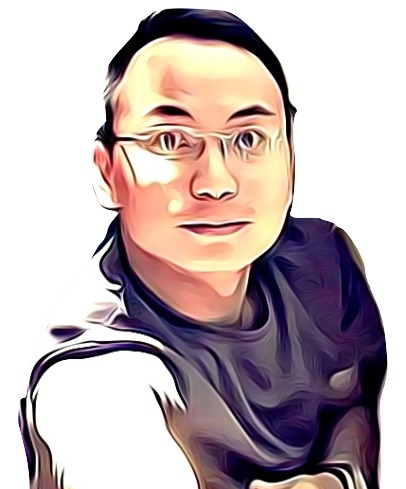 Vance is a dad, former software engineer, and tech lover. Knowing how a computer works becomes handy when he builds Pointer Clicker. His quest is to make tech more accessible for non-techie users. When not working with his team, you can find him caring for his son and gaming.