Ready to set the tone for your Spotify playlists but can't quite find the perfect name?
Welcome to "200 Spotify Names Ideas" where we explore the art of curating the ultimate playlist name that echoes your unique taste in music!
Whether you're a vintage soul, a pop fanatic, or a rap enthusiast, we've got you covered.
Each playlist name is designed not only to encapsulate the essence of your music selection but also to grab the attention of fellow Spotify users.
So, fasten your seatbelts and prepare to dive into a diverse sea of catchy, intriguing, and imaginative playlist names that are sure to strike a chord.
Funny Spotify Playlist Names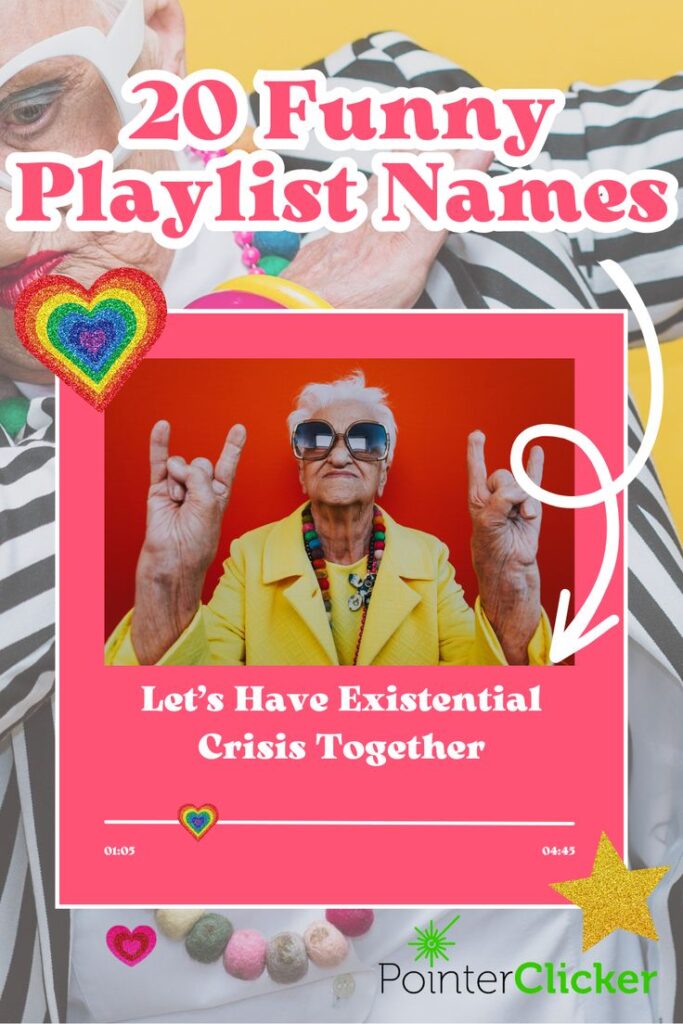 A Playlist Made Specifically for My Last 2 Brain Cells
Higher Than Snoop
I Know What You Listen to in the Dark
It's YOU vs. DEADLINES
Just Songs, IDK If You Like Them
Let's Have Existential Crisis Together
Listen With Caution
My Mum Said I Have ADHD but Look That's a Plane!
Only Weirdos Can Listen to This Music
Pure Aggression
Sanity Charger
Songs I Listen to During Boring Classes
Songs That Are Weirder Than Flying Cows
Songs That Make Me Wish I Had a Beard and Was a Viking
Songs That Make You Go 'Weeeeee'
Songs That Will Raise Suspicion From da Cops
Songs To Play at Funeral
Straight Down to the History Lane, Lads!
When You Tell Mum a Joke but She Turns It Into a Lecture
Who Needs Therapy When You Have This Playlist
Playlist Names For Chill Vibes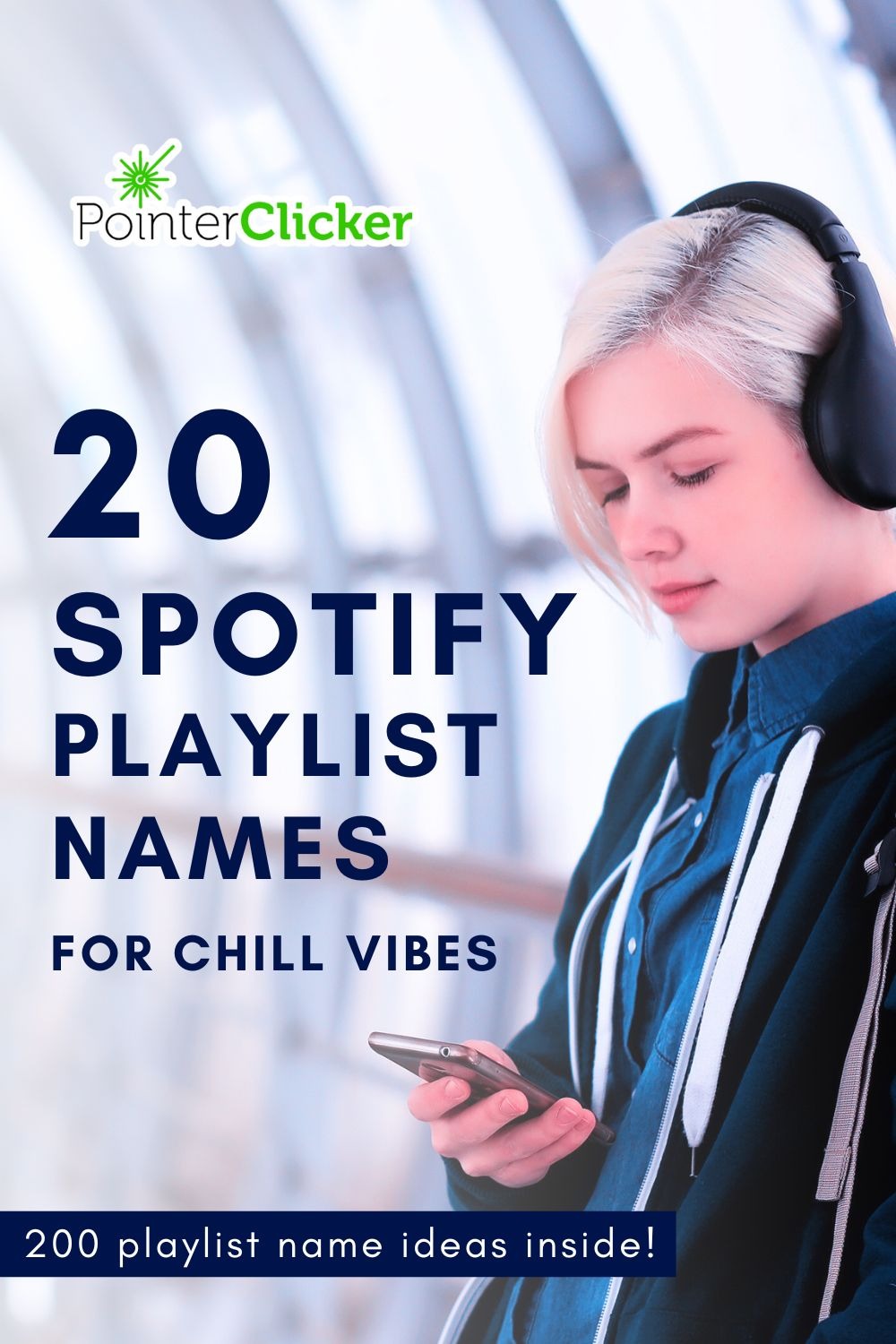 A Chill Playlist To Help You Cope With Boring Homework
Barefoot and Naked Souls
Barefoot on the Sand
Classical Music for Studying
Connected Vibes
Daily Dose of Music for Your Daily Commute
Forget the Hassle, Enjoy the Peace With Me
Glad You Made It
How Deep Can We Go?
Inner Peace
Just Breathe, My Child
Long Drive Playlist
Meditative Vibes
Peace of Mind
POV: You're Driving Home After a Stressful Day of Work
The Night Is Still Long, You Better Catch Some Sleep
The Sun Is Setting, and We Are Sitting Together
The Sun Will Once Again Rise and Shine
Unwind Your Mind
You Did Your Best, Loosen It Up a Bit
Aesthetic Playlist Names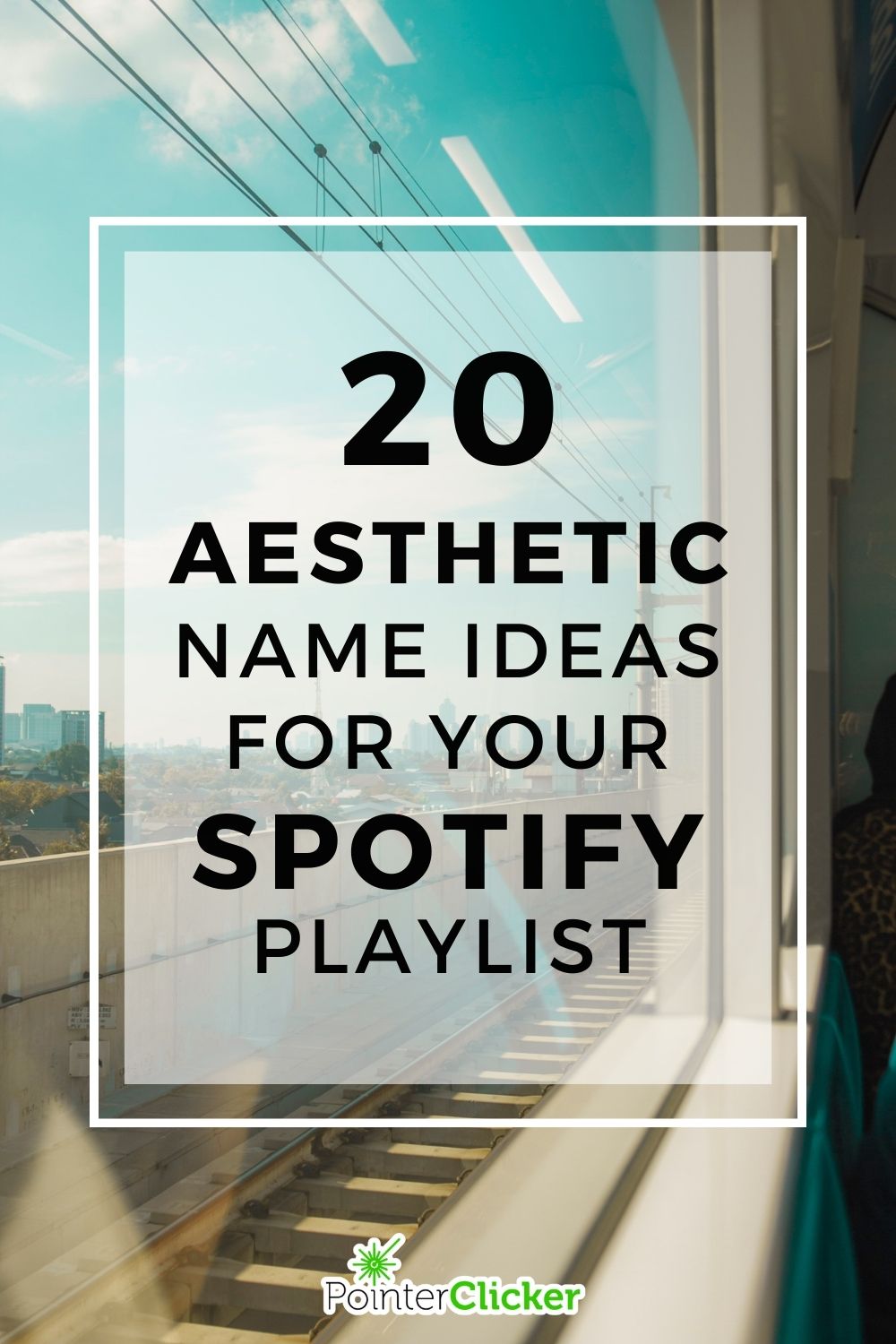 Aesthetically You
Aurora Anthems
Beautiful Chaos
Beyond Time
Blackout
Blue Moon
Ethereal Echoes
First Love
Follow The Current
Harmony Haven
Kiss While Your Lips Are Still Red
Lonely Paradise
Lunar Lullabies
Marble Melodies
Melancholic Melodies
Misty Forest
Soulful Symphonies
Sunset Sonatas
Twilight Tunes
Violet Virtuosos
Playlist Names For Love/Couple/Him/Crush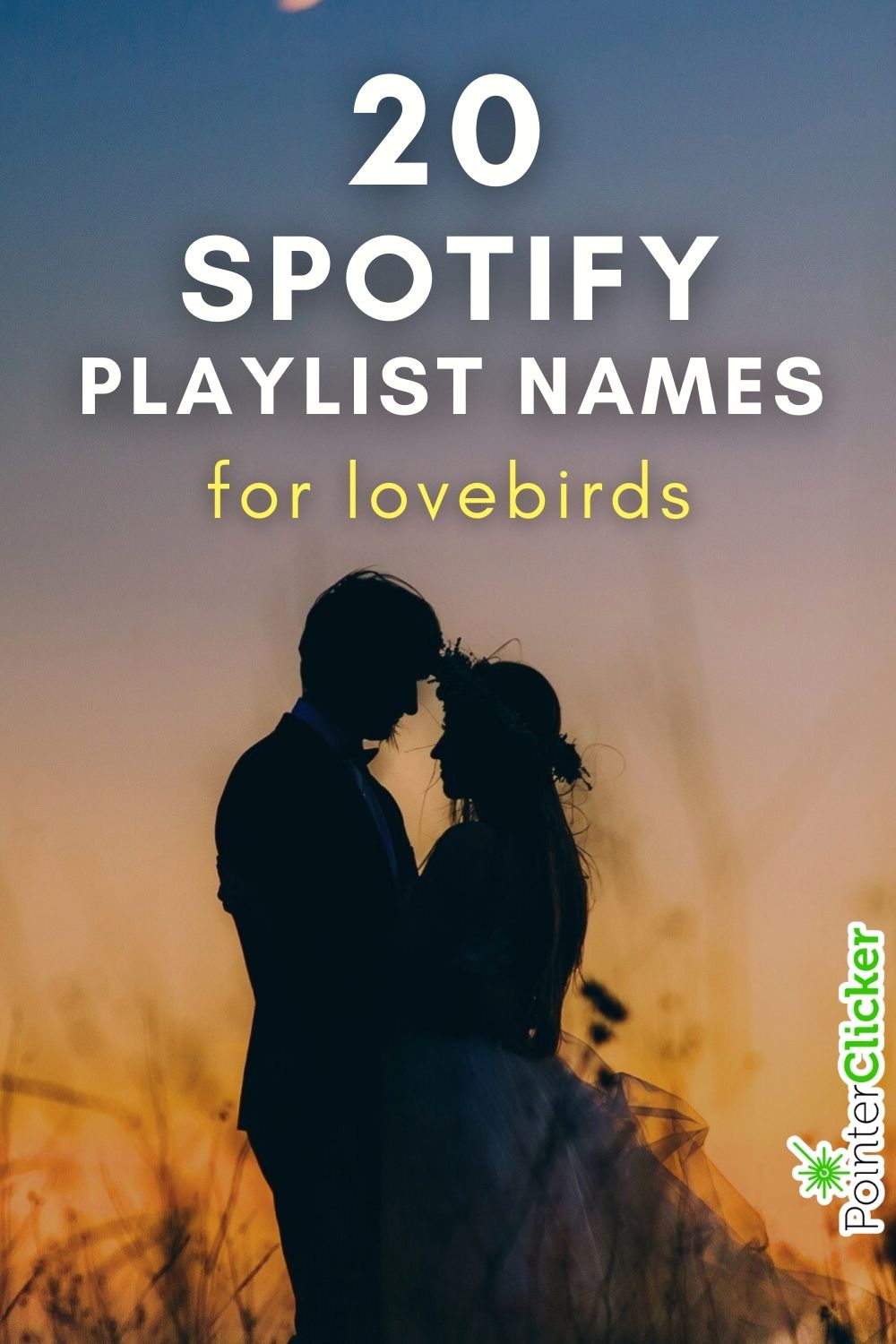 Are You Going To Kiss Me or What
But Goddamn, You Got Me in Love Again
He Fell First, but I Fell Harder
How About We Slow Dance Together?
I Caught Feelings
I'm Not Good At Translating My Feelings Into English, So Here You Go
I Should Be Studying, but You Are in My Mind
Is It Hot In Here?
I Think I Like Him and Maybe He Likes Me Too
It's Love… I Guess?
It's You I Have Been Searching For
I Want a Studio Ghibli Kinda Love
I Will Choose You Every Time
La Vie En Rose
POV: You're in Love
Strangers to Friends to Lovers?
Tell Me We Weren't Just Friends
Time Kinda Stops Whenever You're Near
To Love and To Be Loved
Unsent Love Letters
Playlist Names For Friends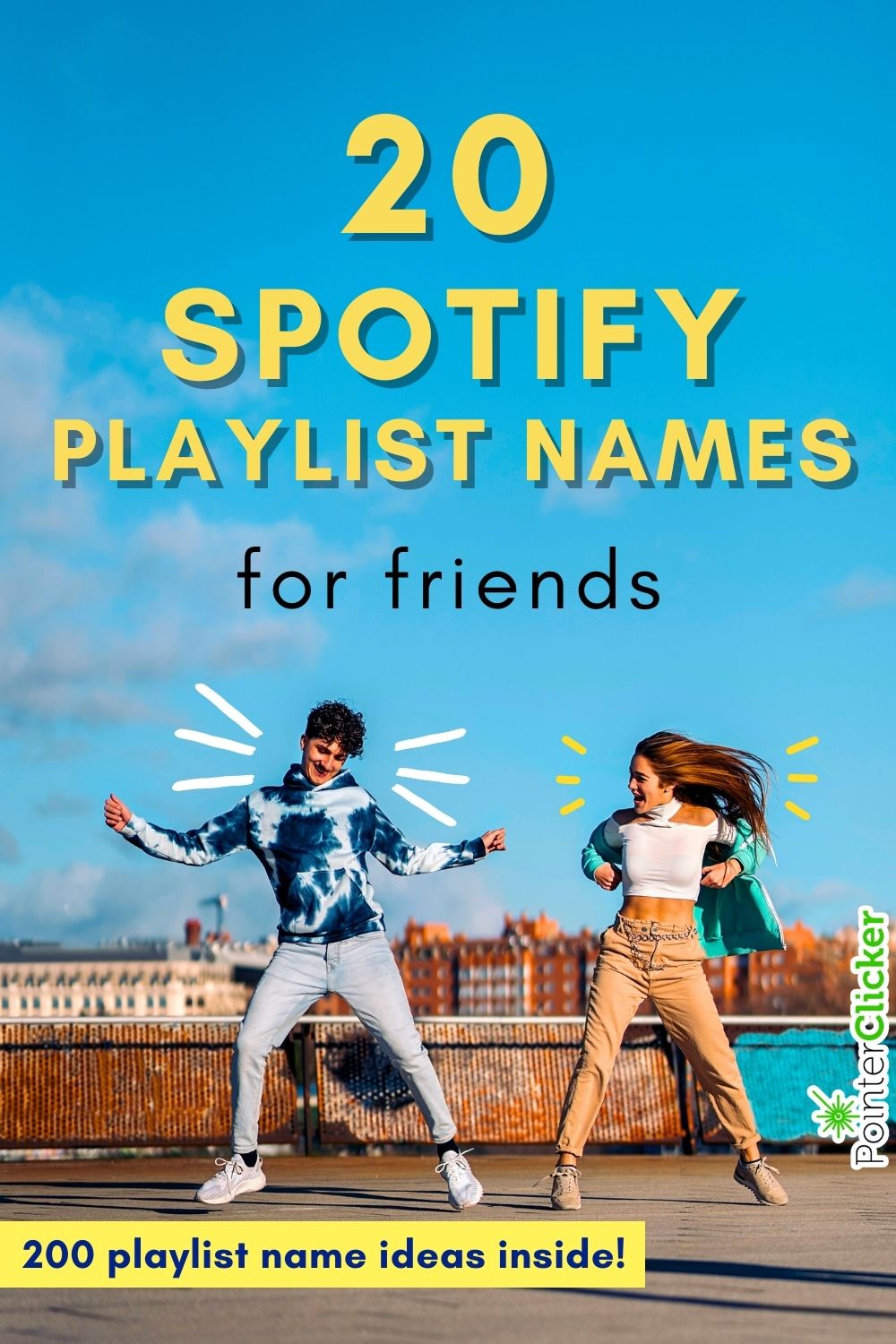 Existential Crisis Babyyyyyy
Feelin' Like a Gangsta
Get In, Loser
I Am the Main Character
I'm on My 5th Shot
Mental Breakdown at 3 A.M
My Music Taste Is Better, Here's Why
Platonic Soulmates
Random Songs That Slap Harder Than Will Smith
Relax I'm Just StuDYING INSIDE
Serotonin Playlist
Shut Up, I'm in My Feels
Sometimes, Delulu Is the Solulu
Songs That Encourage Me To Skip School, Wanna Join?
Therapy Session
For When You're Feeling Like A Boss A$$ B*tch
This Is What Friendship Feels Like
Was I Supposed To Count My Drink?
Yesssirrrr
"You'll Be Okay" Bruh When
Playlist Names For Happy Moments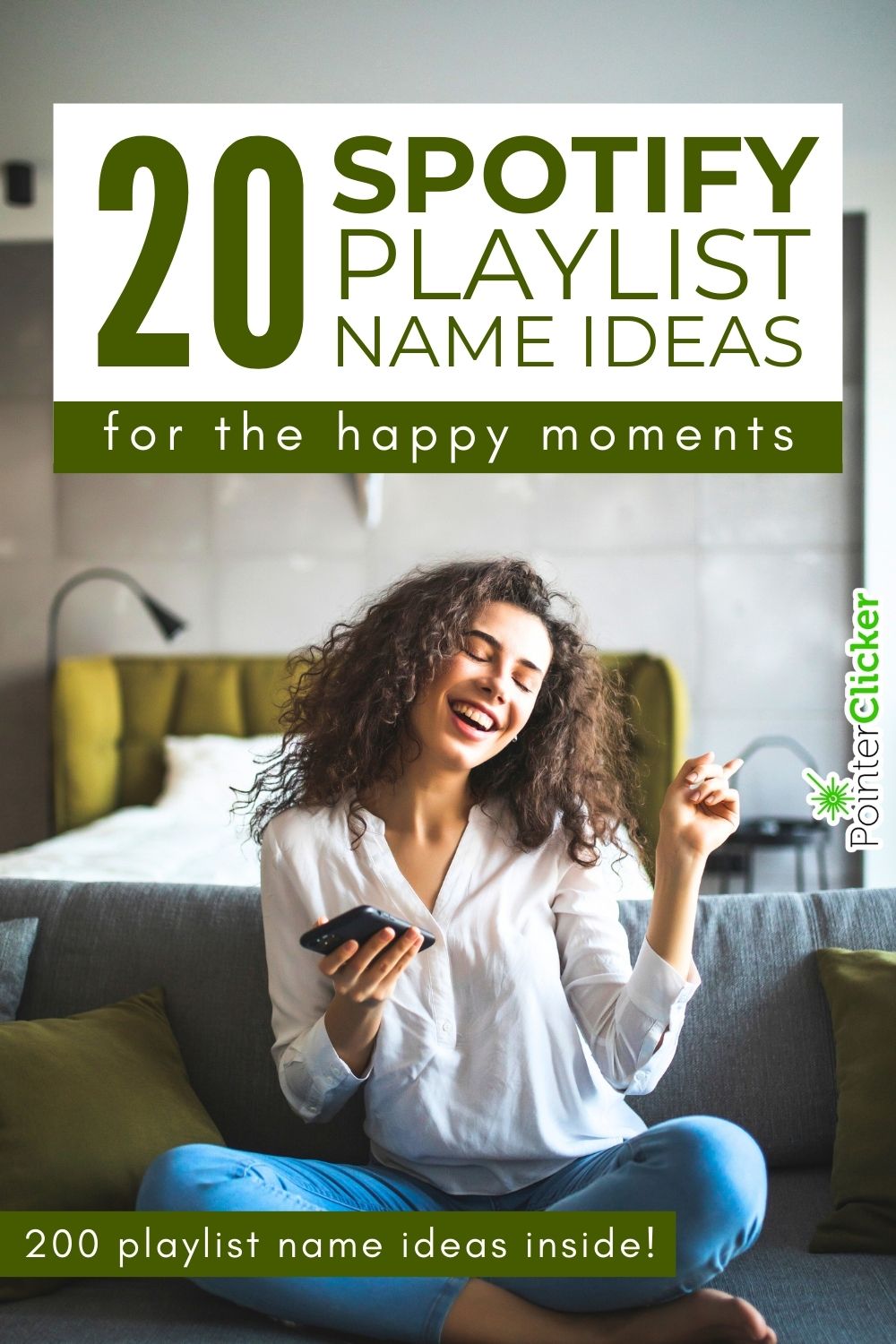 Happy VIbes, Happy Life
Don't Worry, Be Happy
It Is What It Is
Can I Get An Amen?
Good Vibes Only
The Happy Mix
Hey, I like your smile
It's A Great Day To Be Alive
God's Gift
Life is too short to be sad
Music On, Sadness Off
Why So Serious?
Lemme share some good vibes!
Manifesting Good Grades To Make My Ma Proud 🙂
YEAH BUDDY, LIGHTWEIGHT!
Songs To Vibe To In Da Morning
My Head's In The Cloud Again
Shower Concert Time
Today Was A Fairytale
It Isn't A Phrase, Maaa
Playlist Names For Rap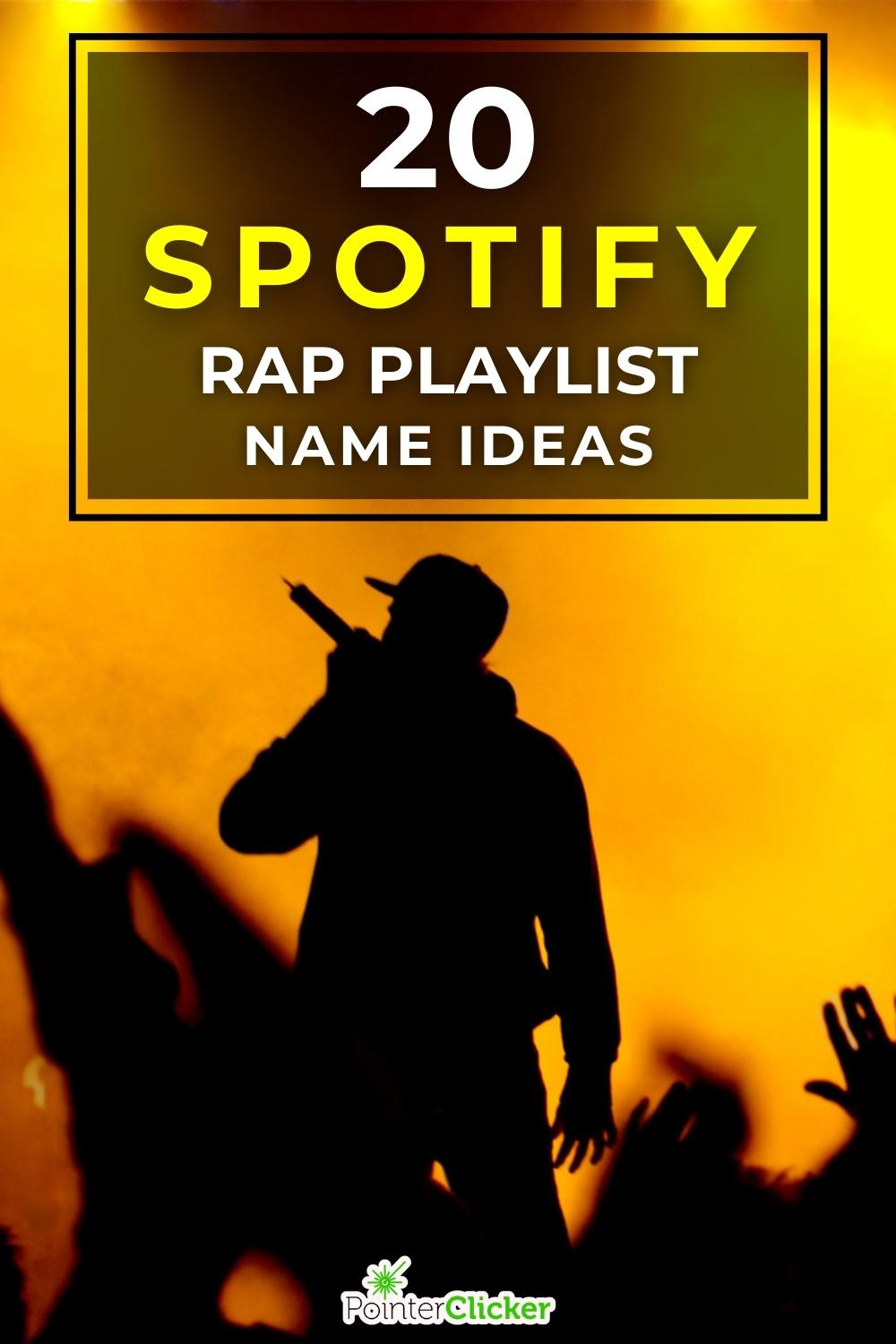 Rap Rhythm Revival
Urban Beats Unleashed
Rhyme and Reason
Feeling Gangsta
Dope Beats Flowing
Sicko Mode On
Lyrical Legends
Hood Vibes Only
Rap for the Soul
Golden Age Grooves
Rhyme Masters
Street Poetry Sessions
Rap Royalty
Mic Drop Moments
Hardcore Hip-Hop
Bars and Battles
Hustle and Flow
Turntable Titans
Vibin' in the City
Old School Rap
Playlist Names For K-Pop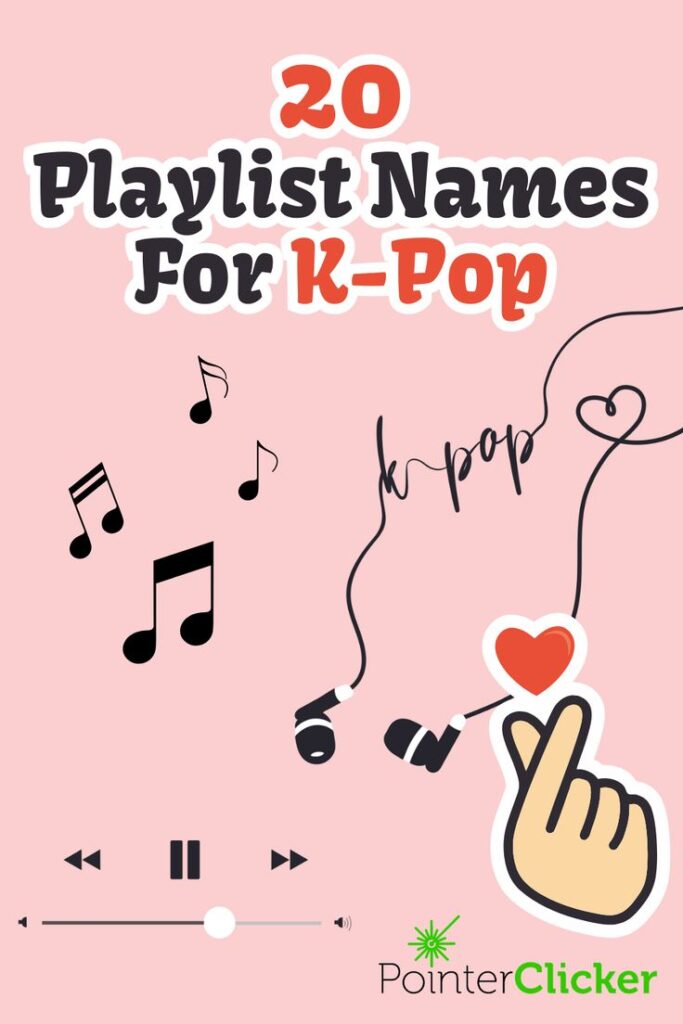 K-Pop Songs That Make Me Feel Alive
K-Pop 3 AM Energy Boost
A Night Club… but K-Pop
Inner K-Poppie
Music for the Seoul
K-Indie Gems
Rhythms of Seoul
Melodies From the K-Land
Girl Band Melting Pot
Boy Band Harmonies
K-Pop Summer Vibes
K-Pop Sensation Selection
Korean Pop Bliss
K-Pop Softies <3
K-Pop Power Hits
POV: You're the Main Dance of a K-Pop Group
Noisy K-Pop Songs ;P
90's Romantic Korean Vibe
Seoul Beats
K-Pop Chart Toppers
Playlist Names For Old Songs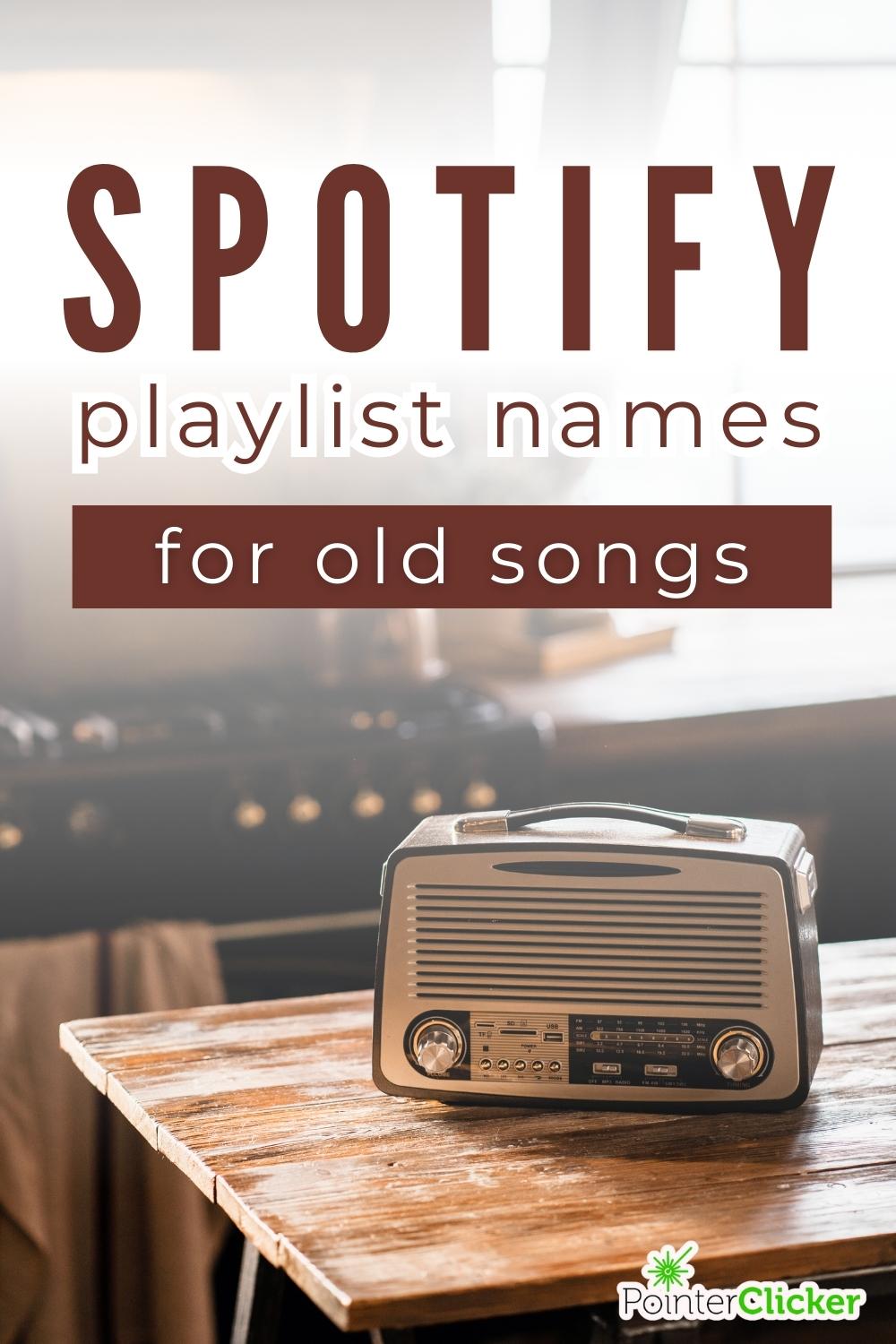 Golden Oldies
Vinyl Vibes
Back in Time
Songs That Are Wayyyy Older Than I Am
My Fake Memories From the 80's Is Really Kicking In
Memory Trips to the Good Old Days
Time Machine Tunes
Literally Songs From Your Childhood
Dancing With Your Soulmate while Listening to Old Love Songs
G(old)
POV: You're in Love in the 60's
00's Babyyy
Songs That Used To Be Your Parents' Fav, and Now They're Yours
In an 80's Movie
Evergreen Echoes
Yesterday's Jukebox
Timeless Throwbacks
A Blast From the Past
Nostalgia Mix
Legendary Oldies
Spotify Playlist Names For Workout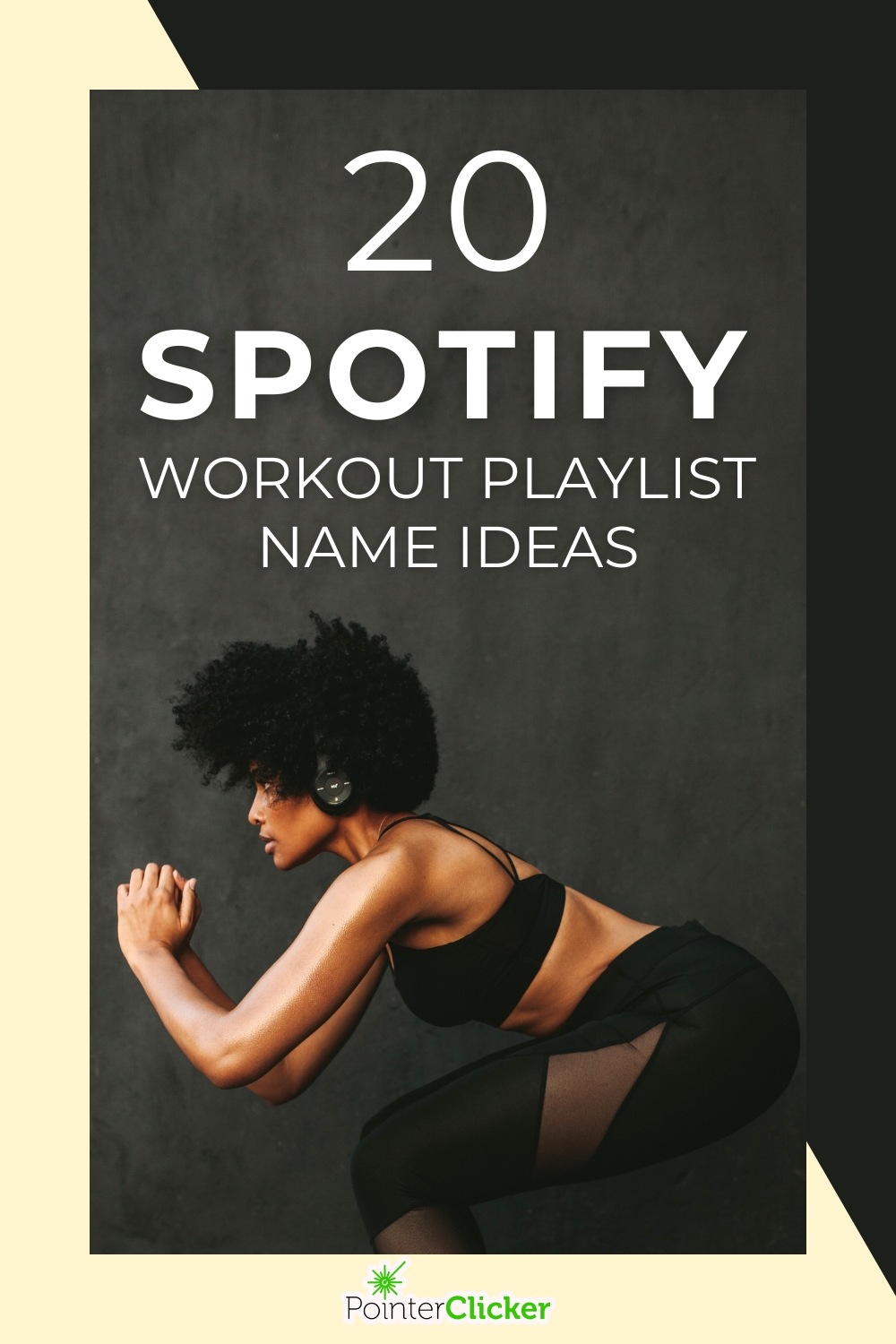 POV: You're Being Chased
Songs That Make Me Hate Sweating a Little Less
A Good Playlist to Listen To When I Can Barely Breath
Iron Pump, Babyyy
POV: PRs Suddenly Feel Light
Beast Mode: Activated
Weights Ain't Gonna Lift Itself
Remember The Time You Were Bullied?
Step It Up A Notch
Gotta Work For That Dream Physique
Abs Destroyer
Let the Grind begin
No Pain, No Gain
Just One More Rep
Get Jacked or Die Trying
Show Em' What You Got
Squat It Like You Mean It
Feel The Burn
Help! My Legs Are Shaking
Believe In The Process
Huy 'Anyxel' Pham is a Pinterest marketer and writer. He's curious about how the human mind works and how people grow mentally. These interests shape his writing, making it useful and valuable. When he's not working, Huy enjoys the peace he finds at his favorite Buddhist temple or while reading a good book.
How was content created? This piece is created collaboratively, with tech editors generating ideas, conducting testing, and proofreading meticulously, while AI assists in fine-tuning.