Roku is a popular streaming device used by millions of people around the world.
It's a great way to enjoy movies, TV shows, and music–and sometimes it's nice to add a bit of humor to our entertainment experience.
That's the reason we've compiled a list of hilarious names for your Roku streaming stick that will make you and your friends laugh out loud.
Whether you're looking for a witty pun, a clever play on words, or just a silly name, we've got you covered.
Why Should You Name Your Roku?
Naming your Roku streaming device can have both practical and fun benefits.
First and foremost, giving your Roku a unique name can make it easier to distinguish it from other devices in your household, especially if you have multiple Rokus.
Naming your Roku can help you quickly identify which Roku you're controlling with your remote or mobile device.
Additionally, naming your Roku can add a bit of fun and personality to your streaming experience.
A creative and memorable name can make it more enjoyable to use your Roku and set the mood for your viewing experience.
Moreover, a unique name can make it easier to integrate your Roku with other smart home devices via voice assistants like Google Assistant or Amazon Alexa.
Overall, naming your Roku can make your entertainment experience more personalized, practical, and enjoyable.
So, sit back, relax, and get ready to brighten up your day with these hilarious and entertaining names for your Roku device.
70+ Funny Names That You May Consider
Rocute Streaming Stick
Roku on Wood
Rokudos Streaming Stick
Rokulinary Experience
Rokupalooza Streaming Stick
Rokutey Patootie
Rokulaid Streaming Stick
Rokupcake Stick
Rokupied Stick
Rokup-doodle-doo Stick
Rokubye Baby Rokubye
Rokuzilla's Revenge
Roku of Ages
The Rokubrick
Rokumentary Channel
The Rokustar Network
Rokulicious TV
The Rokulatte Show
Rokuloaded
The Rokuraptor

Rokupunzel

The Rokuzilla

Rokupcake Wars

The Rokupacabra

Rokupunx

The Rokumelon

Rokudrama

The Rokuphant

Rokuplay

The Rokulight Zone

Rokulympics

The Rokucopia Games

Rokubots

The Rokubonic Plague

Rokumentaries

The Rokutoon Network

Rokufella

The Rokurider

Rokumotive

The Rokucopia Awards




Rokubusters

The Rokumate Show

Rokuna Matata

The Rokumunchies

Rokuphoria

The Rokuphile

Rokuniverse

The Rokuplaya

Rokupunzel's Castle

Streamy McStreamface

The Mighty Ro-ku

The Roku Doodle Doo

Roku the Casbah

Sir Roku the Brave

The Rokuinator

The Roku Express Train

Ro-ku and Roll

Roku-Dokie Artichokey

Roku it Like it's Hot

Roku Your World

Roku to the Beat

Roku 'n' Roll

The Roku-lette Wheel

Roku 'n' Tumble

A Roku in the Park

Roku 'n' Load

A Roku in the Haystack

Roku-Around-the-Clock


Roku-a-Like a Hurricane

Roku'n'Toll

Roku Around the Christmas Tree

Roku and Boll

Roku the Boat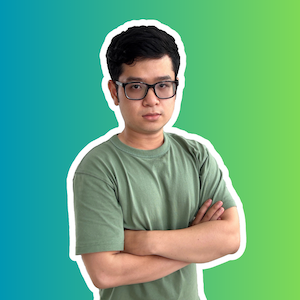 Huy 'Anyxel' Pham is a Pinterest marketer and writer. He's curious about how the human mind works and how people grow mentally. These interests shape his writing, making it useful and valuable. When he's not working, Huy enjoys the peace he finds at his favorite Buddhist temple or while reading a good book.
How was content created? This piece is created collaboratively, with tech editors generating ideas, conducting testing, and proofreading meticulously, while AI assists in fine-tuning.