If you own a projector then you are aware that they can be fickle machines, and if you want to achieve that theater-quality picture it is going to take a large amount of patience and also the right equipment.
We are going to take an in-depth look at the most common equipment used in the calibration of your projector's picture, what these machines actually do, and which unit might be the best for your needs.
When purchasing a calibration tool there are multiple factors to take into consideration. This can be anything from ease of use to the quality of picture it provides, and lastly the price.
For the sake of comprehension, this article will only explore the world of colorimeters as the market is large and they are the most viable option for owners of projectors.
There are higher quality tools you can use to calibrate your projector like spectrophotometers or spectroradiometers. However, these can cost tens of thousands of dollars and usually need an engineer to operate, for these reasons they will not be included in this review.
Before we jump into each particular unit, let's discuss what a colorimeter is and what it does.
What is a colorimeter?
These handy little tools are the easiest way for a projector owner to calibrate their unit at home.
The way that you use a colorimeter is by placing the unit in a stationary position in front of your projector screen.
The meter plugs into a USB port and is accompanied with software which the device uses to calibrate your projector.
Colorimeters tend to have four holes through which they read light, each hole has a specific color which it is designed to read (Red, Green, Blue, and sometimes Yellow).
The program that accompanied the meter will then proceed to flash specific colors on your screen. As these colors flash, your calibrator will usually light up as it reads each color.
What the meter is doing is reading the RGB value of each color and attempting to shift the color settings of your projector to the correct settings programmed into the colorimeter and its software.
The pros of a colorimeter are that they are relatively inexpensive, the process is quite fast, and it is easy enough for the average projector owner to operate and achieve a satisfactory level of calibration to their unit.
Nevertheless, these devices are limited given that they are working with only three or four color filters and only have a limited range of colors they can ingest, and in turn calibrate.
Even so, colorimeters are by far the wisest way to go in regard to home calibration. The following are three of our favorite units.
Our top 3 picks
3. X-Rite ColorMunki Display
Sale
X-Rite 421869 Mini Gray Balance Card
Perfect for quick & easy display calibration with professional level results – edit, share and...
Equipped with the same hardware and color engine technology found in X-Rite's industry leading...
EXCLUSIVE X-RITE TECHNOLOGY! Mobile Friendly - Compatible with X-Rite ColorTRUE mobile app for...
Last update on 2023-03-29 / Affiliate links / Images from Amazon Product Advertising API.
The X-Rite ColorMunki Display is the first of two colorimeters on our list from the manufacturer X-Rite. While the ColorMunki is inferior to its counterpart on this list, there is no doubt it belongs as X-Rite and its calibration devices have been on the leading edge of the calibration game for over a decade.
What we like:
Released in 2011, this modestly priced colorimeter from X-Rite has continued to be a go-to for projector owners.
The picture quality is never questioned, and there is an overall sense of satisfaction in regard to its performance.
This unit is also known for being simple to operate and only taking around five minutes to calibrate your projector or screen.
What we dislike:
While the ease of use and speed of this unit is often praised, this is dependent on the ability to actually get the software installed and running on your operating system.
This seems to be a common issue and unfortunately, X-Rite offers little to no support for this device, which in some cases leaves the user scratching their head.
Another common complaint with this device is that, although basic and easy to use it might be too simple. While the performance is always satisfactory it sometimes leaves customers desiring a few more options.
Overall:
This unit from X-Rite serves its purpose in providing a good quality calibration to projectors and monitors alike.
Being the most inexpensive option on our list can definitely appeal to a projector owner who may be strapped for cash.
Where the ColorMunki falls short is in its lack of options and technical support. With the unit being prone to installation and/or compatibility issues it would be comforting to know that we can be helped through any issues that arise.
CHECK LATEST PRICE ON AMAZON.COM
2. Datacolor SpyderX Elite
Sale
Last update on 2023-03-29 / Affiliate links / Images from Amazon Product Advertising API.
This colorimeter from Datacolor is the newest to be released and has quickly gained popularity.
There doesn't seem to be room for anyone but X-Rite and Datacolor in the colorimeter realm and this little unit is the best competition Datacolor has to offer.
What we like:
The SpyderX is riddled with features that our previous entry lacked. The installation and calibration take place in a timely manner and with few hiccups, if any.
The quality of the picture following the calibration is held in high regard by everyone from professionals to the casual home theater owner.
One quality that came up time after time in research was its ability to restore even old and cheap projectors and monitors, renewing the viewing experience to a level that may have been assumed lost to time.
What we dislike:
The largest issue that arises with the SpyderX is its inconsistency.
While customers are satisfied with the calibration that the unit provides, it seems to lack the ability to maintain the same calibration between multiple systems, even if said systems are identical.
While this isn't overly troubling to a projector owner, as you would rarely have more than two in a household (let alone next to each other), it does raise concern.
It entices the questions: what is causing a different looking calibration between two identical units? And am I getting a true calibration or not?
Overall:
Even though the inconsistency in calibration between two identical systems raises doubt, this problem isn't always the case and arises only for a handful of owners.
The high reviews that it has been able to maintain on Amazon over a large review count is a clear indication that the SpyderX functions correctly the majority of the time and delivers a superb calibration.
CHECK LATEST PRICE ON AMAZON.COM
1. X-Rite i1Display Pro
X-Rite ColorChecker Classic (MSCCC)
The Professional's Choice – industry leading hardware & software for Display Calibration and...
Increased Functionality - i1Display Pro combines ambient light measurement, monitor profiling and...
EXCLUSIVE X-RITE TECHNOLOGY! Mobile Friendly - Compatible with X-Rite ColorTRUE mobile app for...
Last update on 2023-03-29 / Affiliate links / Images from Amazon Product Advertising API.
The i1Display Pro by X-Rite falls last on our list yet it has an undeniable presence in the calibration and projector community.
It does happen to be the most expensive unit by a small margin, but you cannot visit a forum or blog, watch a video, read an article, or speak to a calibration engineer without the i1Display Pro being mentioned.
What we like:
As aforementioned, the i1Display is praised generously and if price is not of concern it is surely to be in contention when searching for a projector calibrator.
If there aren't any issues with installation, the reliability of the program and speed of calibration is top quality.
Unlike the two other units, there is an abundance of praise from the photography community towards this device.
This can only mean that the quality of the calibration performed by the i1Display is noticeable to the eyes of a professional photographer.
What we dislike:
While the price of this unit is only highest by a small margin, this does have to be considered.
There are also numerous reports of the software not working whatsoever with customer's projectors or operating systems.
Having to navigate a finicky or confusing software program is undesirable, and the only thing worse is having a program that doesn't work at all, equating only to a headache and waste of time.
Overall:
There is no question that the X-Rite i1Display Pro can offer you a satisfactory calibration of your projector.
However, the hype around a device must be taken with a grain of salt as it is difficult to tell one's motivation. Taking into consideration the price and complaints about a completely inoperable colorimeter must also hold weight on one's decision.
CHECK LATEST PRICE ON AMAZON.COM
In conclusion
While each of these calibrators have their advantages and disadvantages, there is no doubt that each of these would serve its customer with the purpose it was intended. The question we are left with is:
Which is the best option and why?
Our pick for the best bang for your buck goes to the Datacolor SpyderX Elite.
This calibration tool will not only improve the calibration of your current projector or monitor but those with a few more miles on them as well.
When comparing the quality of calibration that a unit can provide, the i1Display Pro is a close second but when weighing the pros and cons, the SpyderX reigns supreme.
The inability to get a similar calibration between two systems hails in comparison to a unit that you might not have the ability to sync at all.
All three units will serve their purpose and as with most things to do with your projector, will take a little extra time and care but will be well worth the investment.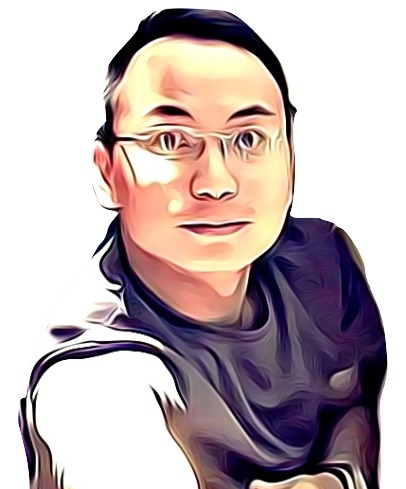 Vance is a dad, former software engineer, and tech lover. Knowing how a computer works becomes handy when he builds Pointer Clicker. His quest is to make tech more accessible for non-techie users. When not working with his team, you can find him caring for his son and gaming.