It's moving day! You've packed up all your clothes and furniture and all you have left to load into the moving van is your TV.
But what is the best way to transport it without damaging it?
You want to avoid scratching or cracking the screen, but it's too large to put in the front seat.
Should you lay your TV face down or up when transporting it?
Keep reading to find out!
Should I Lay My TV Face Down or Up When Transporting?
Follow our suggestions to transport your flatscreen or CRT TV safely.
A moving van may be a perfectly safe place for your couch, but it's dangerous territory for a television. Incorrectly transporting your TV could result in the internal hardware dislodging, or the TV's edges or screen breaking.
Let's take a look at how to position your TV when transporting it.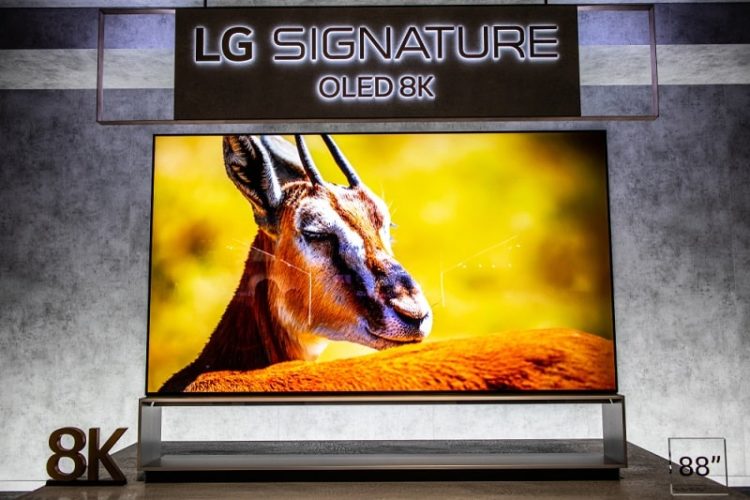 Flat screens are sleek and stylish, but they're also very delicate. The thin screen is prone to warping and cracking and could be crushed under its own weight.
You should never transport a flat screen TV facing down, or you risk unpacking a very unpleasant surprise when you arrive at your destination.
Laying your flat screen up when transporting it is also damaging, as the van's vibrations could shake the hardware, damaging it.
To ensure your TV doesn't break, prop it up between two soft, flat surfaces, such as mattresses. You can also cushion your TV using blankets or towels.
Make sure it will not jiggle during the ride and consider placing it on top of another blanket to further absorb the car's vibrations.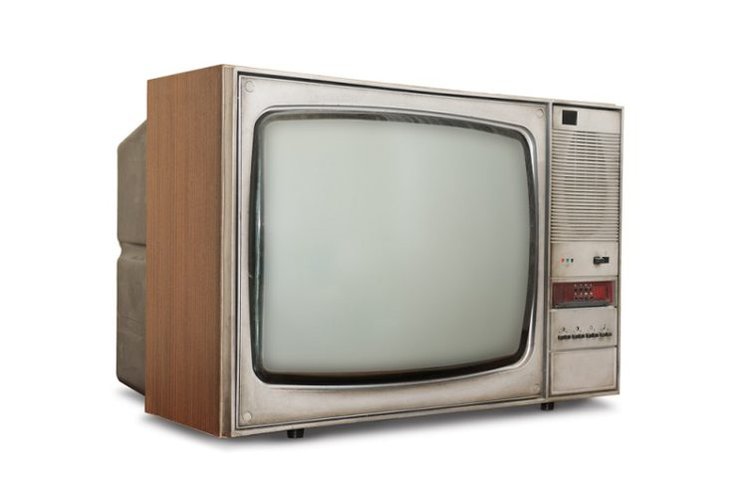 Although CRT TVs are bulkier and generally sturdier than flat screens, they should also be handled with care when moving.
Because CRT TVs' internal tube is much heavier than the rest of the internal hardware, placing them face up may cause the weight of the tube to crush the hardware.
Additionally, the back of CRT TVs are protruding and uneven, making it difficult to steadily lay face up.
Placing the TV face down will ensure the TV's weight is equally dispersed and is unlikely to cause any damage, but it's always best to position it on its base.
What Are the Best Ways To Transport My TV?
There are a few different ways to transport your TV.
TVs are fragile, so you must pack them correctly. This will protect your TV screen from scratches and prevent the base from denting.
Let's take a look at the different ways you can transport a TV!
Place the TV in a Box
The ideal way to transport a TV is by placing it in a box, as this will protect it from being damaged if crushed or dropped.
It's best if you have the TV's original packaging, but if you don't try using another moving box that's roughly the same size.
Flat Screen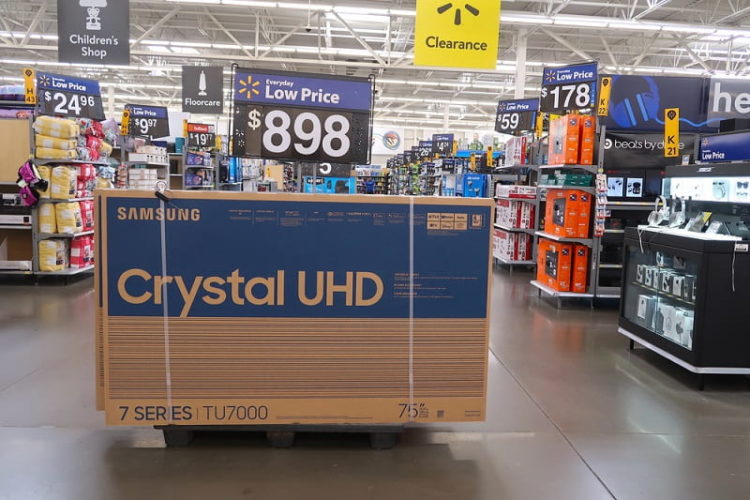 To transport your flatscreen TV, you will need these supplies:
A moving box
A protective foam TV sleeve
Bubble wrap or foam
Packing tape
Follow the steps below to pack your flatscreen TV in a box.
Step 1: Slip the protective foam sleeve over your TV, folding and taping it in place.
Step 2: To protect the TV's corners, pad them using bubble wrap or foam.
Step 3: Carefully place the TV in the box, taping it shut.
Step 4: Make sure to label the box so anyone helping you knows it's delicate.
CRT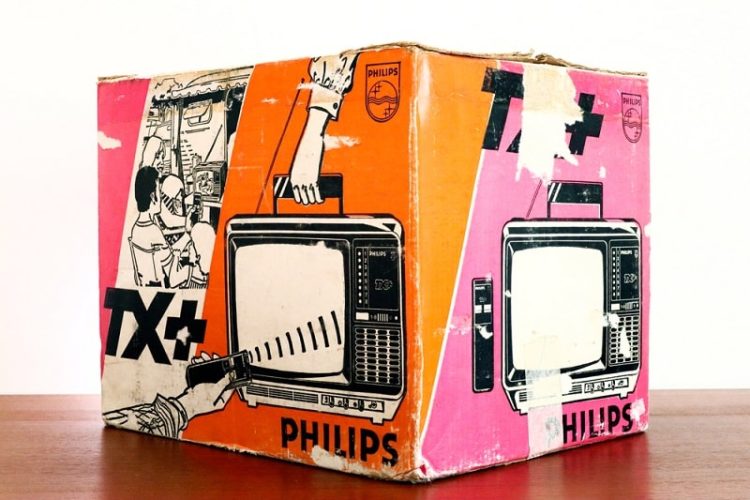 To pack your CRT TV in a box, you will need these supplies:
A large cardboard box
Bubble wrap
Packing tape
Follow the steps below to pack your CRT TV in a box:
Step 1: Lay the cardboard box flat on the ground and position the TV in the middle of it.
Step 2: Cover the screen with a piece of bubble wrap and secure it in place using packing tape. Do not apply tape directly to the TV screen.
Step 3: Strategically cover each side of the TV with a cardboard flap.
Step 4: Fasten the cardboard in place using packing tape.
This process can be a bit tricky, so watch the video below demonstrating how to wrap a CRT TV in a cardboard box while following the steps above.
Wrap the TV with Bubble Wrap and Blankets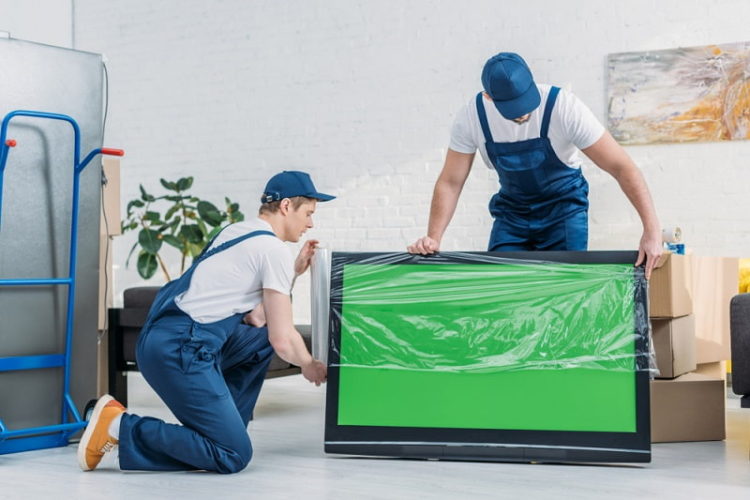 Don't worry if you don't have a box that fits your TV! You can use soft materials like bubble wrap and blankets to protect your television during the move.
To transport your TV without a box, you will need these supplies:
A thick blanket
Foam corner protectors (optional)
Follow the steps below to pack your TV without a box:
Step 1: Neatly wrap the TV in bubble wrap.
Step 2: Use foam or additional bubble wrap to protect the corners.
Step 3: Wrap the TV in a thick blanket, making sure to completely cover the screen.
Step 4: Use packing tape to hold the blanket in place.
Step 5: Prop the TV up in the moving van and line it with extra blankets.
Watch the video below to see how to properly move your flatscreen TV.
How to Pack a TV | The Home Depot
Do Warranty Policies Cover TVs Cracked During a Move?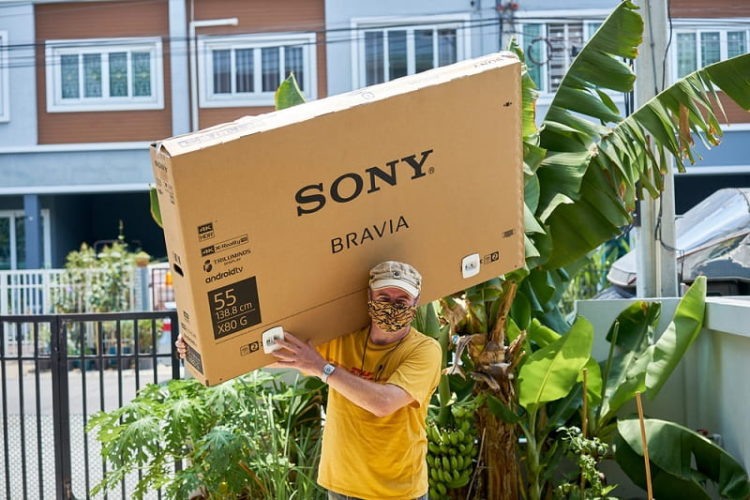 No, warranty policies typically do not cover cracked TVs.
If you accidentally crack your TV, the cost of repair or replacement will usually not be covered by the warranty policy. This is because your TV breaking had nothing to do with the actual construction of the TV, but rather how it was handled.
When deciding which moving company to hire, it's best to consult their terms of service to ensure they will cover the cost of any damages.
Every moving company is different, make sure to take photos of your cracked TV and contact customer service should you find anything broken.
If you're worried about your TV breaking, consider buying an extended warranty plan.
This is an additional warranty that may cover the cost of accidental damages. Note that extended warranty plans can be expensive as they usually cost between 10 to 20 percent of the TV's original price.
Wrapping Things Up
Moving is stressful, but knowing how to properly pack and transport your TV can help.
Remember that it's always best to prop your flatscreen TV up during a move. CRT TVs can be transported lying face down or propped up.
Cushion them with plenty of blankets or towels in the moving van to make sure they aren't damaged from knocking into hard furniture.
If you don't have a box to transport your TV in, using bubble wrap and thick blankets is a great way to protect the screen.
You can never be too careful when moving a TV, so feel free to be heavy-handed on the bubble wrap and packing tape.
What's your experience transporting TVs? Let us know in the comments below!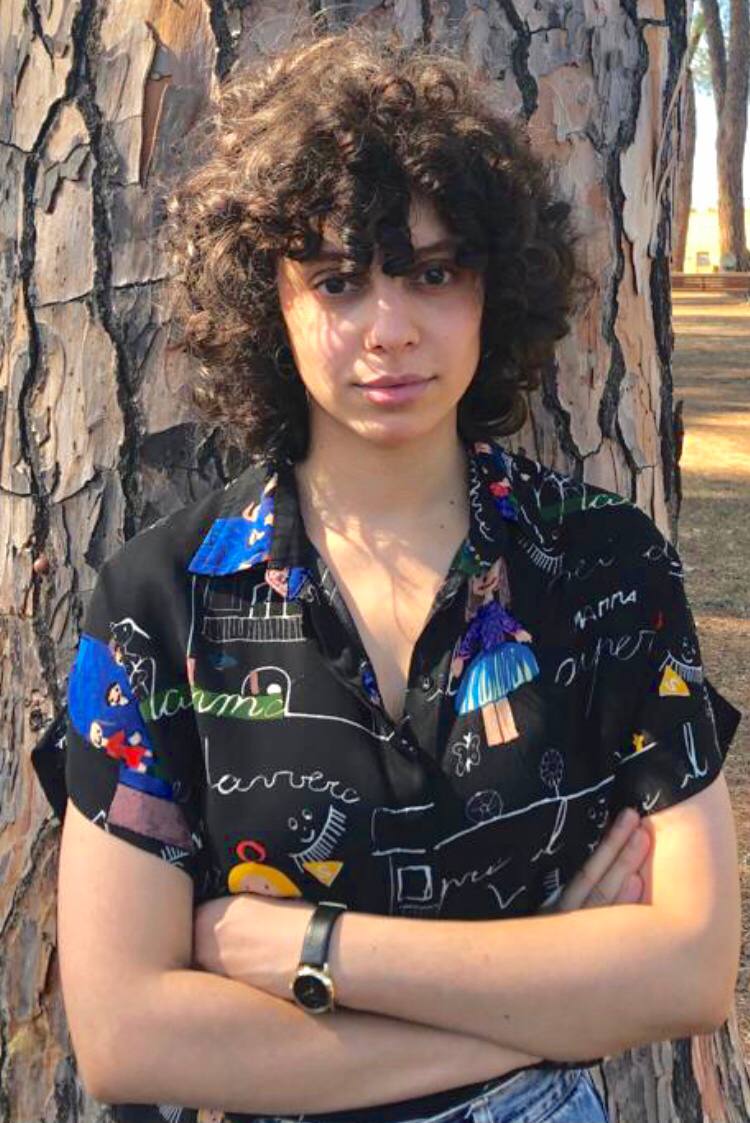 Yesenia Achlim is a technical copywriter and editor with a focus on AV equipment. She aims to break down complicated topics and make technology accessible, no matter your technical expertise. When she's not teaching you how to replace a projector lamp, you can find her reading and baking.