What To Know
Check your TV's compatibility with 5 GHz Wi-Fi by confirming it supports IEEE 802.11ac or 802.11n standards, and consult the product manual or the Display Specifications website.
If your TV lacks native 5 GHz support, consider using a dual-band Wi-Fi-capable streaming device such as Apple TV, Roku, or Google Chromecast.
Choose 5 GHz Wi-Fi for faster streaming and less interference or 2.4 GHz for better range and obstruction penetration, and set separate SSIDs for each band for easier connection management.
Are you wondering if you can tap your smart TV into the faster 5GHz Wi-Fi to stream your favorite shows without a hitch?
We've got easy steps to help you check compatibility and connect smoothly, and we even offer a handy alternative if your TV doesn't support 5GHz capability.
How to Check If TV Supports 5 GHz Wi-Fi?
If your TV has IEEE 802.11ac or 802.11n standard, it supports 5 GHz.
The 802.11ac standard supports 5 GHz only.
802.11n supports both 2.4 and 5 GHz bands.
Information about support for different Wi-Fi bands is usually mentioned in the product manual, on the packaging, or on your TV's official website.
Also, visit this Display Specifications website to ascertain whether your TV supports 5 GHz. True to its name, it has detailed specifications of TVs of all brands.
Type your TV model in the search box. If the site has info about your TV, a link to the page will appear right below the search box.
If your TV is a Realme, click here.
Use a Streaming Stick If Your TV Doesn't Support the 5 GHz Band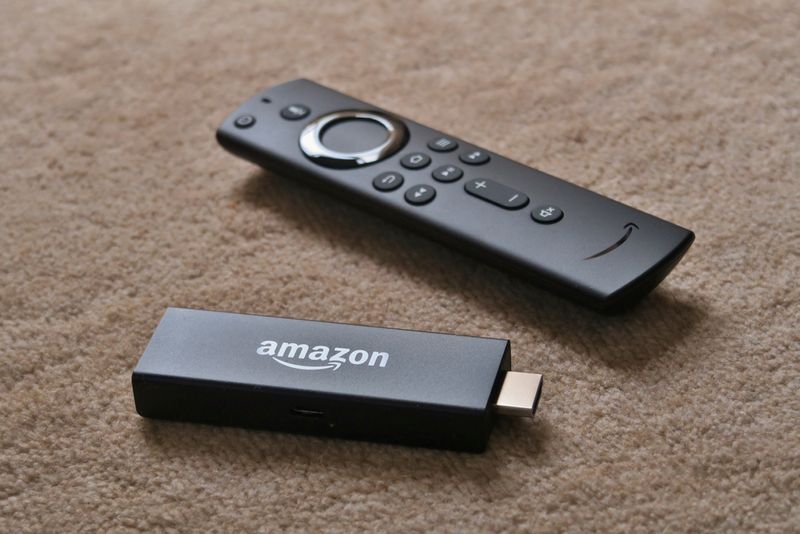 If your TV doesn't support the 5 GHz frequency natively, and you're bummed about it, you can buy a TV that does or try out streaming sticks instead.
Most streaming devices, such as Apple TV, Roku, Fire TV, Google Chromecast, etc., support the 5 GHz 802.11ac standard.
Kindly check the specific model of the streaming device. If it's an older version, it may not support 5 GHz bands.
For instance, first-gen Chromecast was compatible with the 2.4 GHz band only. The second (and later) iteration of Google Chromecast supported the 2.4 and 5 GHz networks.
The Roku Ultra LT, Ultra, Express 4K/4K+, etc., are the models with dual-band Wi-Fi functionality.
All Apple TVs support 5 GHz Wi-Fi. And like the Apple device, Fire TV Sticks also support 5 GHz Wi-Fi across all its releases.
How to Connect Apple TV to 5 GHz Wi-Fi?
Here are the steps to connect your Apple TV to your 5 GHz Wi-Fi network:
Power on your Apple TV.
On the home screen, click the down navigation key on your Apple TV remote to head to the apps section.
Navigate to the Settings app, represented by the gear icon.
Select Network and then Wi-Fi.
Choose your 5 GHz Wi-Fi network.
Enter the Wi-Fi password, and you're connected.
The steps to connect a Chromecast, Roku, or Fire Stick are similar. For instance, check out this video that demonstrates how to connect a Roku Ultra to the 5 GHz channel:
Setup Roku Ultra on 5 GHz Wifi Channel
Which Wi-Fi Signal Should My TV Use: 2.4 GHz or 5 GHz?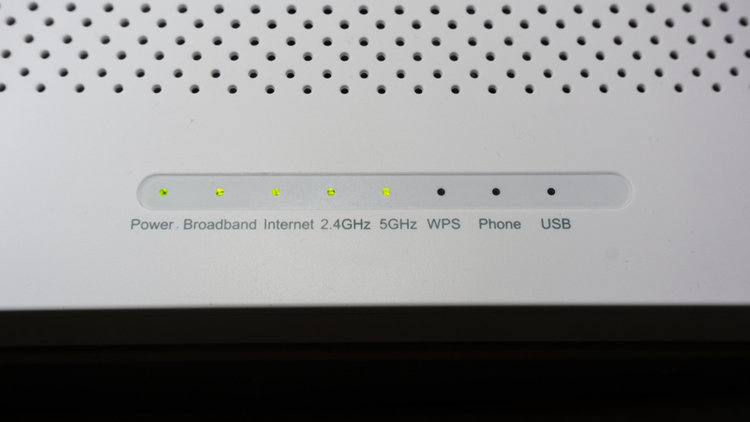 The 2.4 GHz and 5 GHz bands are good and bad in their own ways.
The 2.4 GHz band is the standard, and 5 GHz is relatively new. However, it's making strides and being preferred over 2.4 GHz for its increased speed and bandwidth.
2.4 GHz may be old, but it has a better range than 5 GHz. The range claims vary depending on whom you ask, but it's safe to assert that the 2.4 GHz band can manage two times the distance 5 GHz Wi-Fi is capable of.
2.4 GHz also tackles physical obstructions (such as walls and floors) better than 5 GHz, giving it more permeability.
If your space is relatively open and the router isn't very far from your TV, connect to the 5 GHz network. If not, opt for the 2.4 GHz band.
When connected to 5 GHz Wi-Fi, your TV can stream past content more quickly. For instance, watching 4K videos on the fly will be a snappier experience.
Also, if you experience buffering or the resolution dropping when consuming high-res content on a 2.4 GHz connection, 5 GHz Wi-Fi will wipe off all those concerns.
Thirdly, because 2.4 GHz is a busy network compared to the fairly uninterrupted 5 GHz, it will be easier to meet the minimum bandwidth requirements for specific streaming apps when on 5 GHz Wi-Fi.
By the way, not all Wi-Fi routers support both bands, and not all dual-band routers are equally good. The TP-Link AX1800 (Archer AX21) and the ASUS AX1800 (RT-AX55) are solid options.
Look at the TP-Link AC1200 (Archer A54) or Linksys E5400 (AC1200) Wi-Fi routers if you want something more attainable.
Why Doesn't My Streaming Device Connect to 5 GHz Wi-Fi?
Here are common reasons your TV doesn't connect to 5 GHz and what you could do about them:
1. TV/Router Doesn't Support 5 GHz Natively
If your TV or router doesn't support the 5 GHz band natively, you cannot enjoy 5 GHz speed and performance. Both ends of the connection should support 5 GHz.
Other than replacing the lacking device or using a 5 GHz-capable streaming stick, there's no other way to fix this issue.
2. No Separate SSIDs
Because 2.4 GHz Wi-Fi is standard and has a more extensive range than 5 GHz, your streaming device may connect to your 2.4 GHz network by default, especially if the two bands are clubbed under one SSID or network name.
Even if the router is within the 5 GHz range, your TV or streaming stick could choose to connect to the 2.4 GHz band.
Therefore, create separate SSIDs if your TV or other devices defaulting to 2.4 GHz is a problem. Most dual-band Wi-Fi routers let you set up discrete usernames and passwords for the two Wi-Fi bands.
3. Router and TV Distance
As pointed out earlier, 2.4 GHz has a bigger range than 5 GHz. If the distance between your router and TV is significant or 5 GHz is out of range, your TV may switch to 2.4 GHz on its own.
Bring your router closer to your TV or within the 5 GHz range. If not possible, connect the two with an Ethernet cable. The wired setup will also ensure a steadier connection.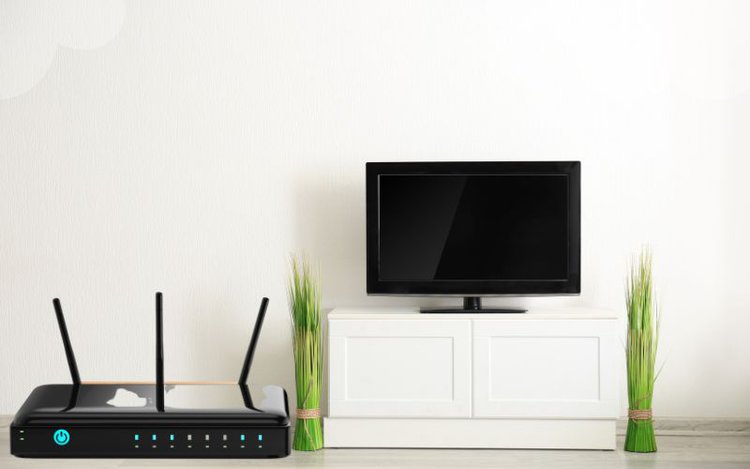 4. Physical Obstacles
At times, it may not be the distance but the obstructions between the devices. If your 5 GHz Wi-Fi router is tucked away, it may need help connecting to your TV or transmitting solid signals.
Floors, walls, large objects, etc., are potential 5 GHz Wi-Fi signal breakers. Materials such as concrete, metal, plaster, brick, double-glazed glass, etc., can block the signals.
The router on the floor above or below your room will exhibit connection issues even if the distance between the devices is short.
Therefore, besides bringing the devices closer, ensure they can see each other, or your router falls on your TV's line of sight.
Conclusion
The 5 GHz Wi-fi band is not critical to your smart TV's performance. But once you see the difference it makes to the TV-viewing experience, it'll be hard to revert to 2.4 GHz.
The 2.4 GHz band is still around and shall continue to be so because it's widely adopted and has certain unique advantages over 5 GHz Wi-Fi.
In essence, the two Wi-Fi bands complement each other well. If your TV is far from your Wi-Fi router and a wired connection is not plausible, the 2.4 GHz network still reigns supreme.
But if your Wi-Fi router and TV are nearby and see each other, use the 5 GHz Wi-Fi band.
Note that native support for 5 GHz on TVs is less common than on routers. If your TV is not 5 GHz-capable, use streaming devices instead of buying a new one. But then, it's up to you.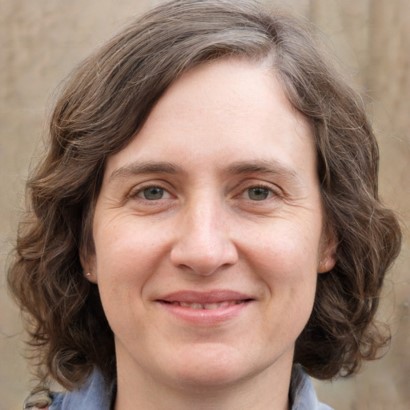 Catherine Tramell has been covering technology as a freelance writer for over a decade. She has been writing for Pointer Clicker for over a year, further expanding her expertise as a tech columnist. Catherine likes spending time with her family and friends and her pastimes are reading books and news articles.