Purchasing a new JVC projector is exciting. But every so often, you'll need to fudge its settings to get the best picture quality possible. In that case, you'll need to learn how to calibrate your JVC projector when that happens.
Don't worry. It's pretty easy to calibrate your JVC projector. All you have to do is install the Auto Calibration Software from JVCs website to your PC, connect your projector to your PC and run the program.
Although we made it sound easy, its a little more complex than this. Nevertheless, we're going to walk you through it all.
However, many don't understand what calibration means in this context. So, let's cover some basic questions like, "What is calibration?"
Then we can learn if it's possible to calibrate your JVC projector, and finally, we'll walk you through the steps on how to calibrate your JVC projector.
Keep reading to find the answers to your solutions.
What is Projector Calibration?
In a complex mechanism like a projector, calibration can mean many things. However, projector calibration is more than just making sure the picture is not blurry, or the colors pop accurately.
Projector calibration refers to a process where you adjust your projector's images to specific settings for an ultimate and desired outcome.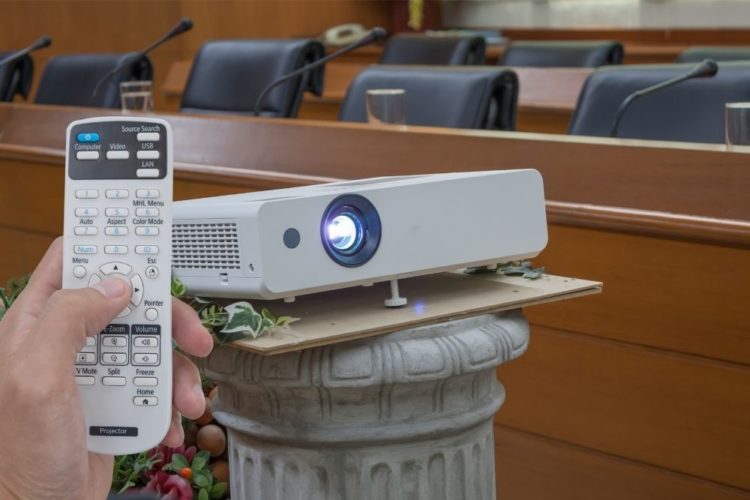 Usually, the goal is to have geometric calibration, which means re-calculating your machine's field of view and its aspect ratio. But that's not everything. We also want to make sure the position and orientation are just right during a projector's calibration.
This is known as intrinsic and extrinsic calibration, respectively.
However, considering that you use your projector in conjunction with a PC or smart device, calibration takes on a different meaning that enables you to calibrate your projector to specific settings on your computer for optimal performance.
As a sidenote, MACs are not supported and cannot be calibrated in conjunction with your projector.
Now that you understand what we mean by projector calibration, we can ask important questions like whether you or not you can calibrate my JVC projector.
Keep reading to find out.
Can I Calibrate My JVC projector?
JVC allows you to calibrate their projectors for maximum performance. They do this by allowing you to download "Projector Calibration Software" from their website.
However, we should mention the process differs slightly by projector. Nevertheless, this process is for the following projectors:
DLA-NX9,
DLA-NX7,
DLA-NX5,
DLA-N7,
DLA-N5,
DLA-N11,
DLA-N8,
DLA-N6,
DLA-RS3000,
DLA-RS2000,
and DLA-RS1000 JVC projectors.
If you have a different JVC model, please find the appropriate software list on the JVC website here, just in case.
Calibrating your JVC allows your projector to stay in excellent condition as you continue it using it through its lifespan.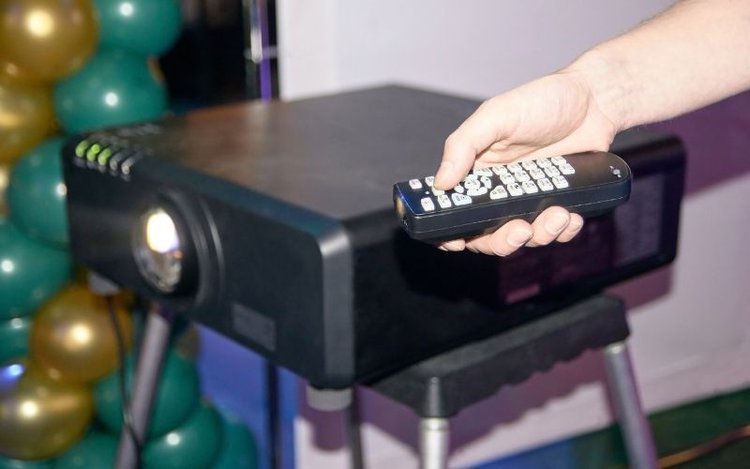 The process of calibrating your machine is easy. It also resets your settings. Therefore, you don't need to worry about changing settings beforehand.
This process also optimizes your color balance shift which can sometimes get off balance due to extended projector usage.
Although you don't need to change any settings for calibration, you might want to make sure your home theater environment is appropriately lit so that the calibration isn't influenced by bright lights or indirect illumination.
How Can I Calibrate My JVC Projector?
Now that you know you can calibrate your JVC projector, your next big question might be, how do you do it?
Don't worry. We're going to walk you through it step by step. First, we want to ensure you have the right items to begin the process.
Install the Auto Calibration Software First
Before we begin the calibration process, you must prepare for what's coming.
Ensure you have a calibration tool that measures light appropriately, like a SpyderX tool. Connect your PC to your projector. Make sure your room is dark as if you are about to view a movie, so it calibrates to the appropriate lighting.
Sale
Last update on 2023-09-24 / Affiliate links / Images from Amazon Product Advertising API.
Next, you'll have to download the JVC calibration software onto your PC unless you already have the SpyderX or other calibration tools with its own software.
You can also install the .NET Framework 3.5 SP1 or enable the function within the Control Panel.
For details on the installation, refer to the Microsoft Corporation Website or find the downloadable files here.
Here are the steps to download the software:
Download the software from JVCs website.
Open the .Zip file.
Double-click the file called "JVC_PJ_Calibration.msi" to start the process. You'll notice the Setup Wizard window appear.
Click Next to proceed.
The following window will read "Select Installation Folder". However, there's no need to change any settings or choose a folder. It is pre-populated for you.
Hit Next.
When the "Confirm Installation" window pops up, click Next.
Once the installation is finalized, a window indicating "Installation Complete" will arise.
You may now close the Setup Wizard.
Now let's move on to the bulk of the operation.
Steps to Calibrate Your JVC Projector
We've set up our PC and installed our software. Now we'll walk you through the calibration process.
If you're a visual learner and prefer to follow along using a video, check out this nifty video for your convenience.
Autocal on JVC DLA-NX7 FIXED my JVC NX7 - Colors Were Off BIG TIME!
Here are the steps for calibrating your machine:
Using a SpyderX calibration tool, ensure to place it at least one foot from your screen, as per JVCs recommendations. We should notate that older JVC models will require an older Spyder5 Pro meter for calibration.
Connect your SpyderX calibration tool to your Windows PC. Then ensure to connect your PC to your projector.
Next, power up your PC and open the JVC calibration software.
Go to Settings.
Type your IP address in the appropriate field to connect to your projector.
Ensure you choose Gamma and Color calibration.
Now that your settings are correct let's go back to the main JVC calibration screen and choose Calibrate.
The next screen will prompt you to choose the type of meter you have. Choose SpyderX.
Your computer will then show you a map of your room. Essentially, it tells you to place your meter one foot in front of your meter. It is represented by an orange box. In other words, if your meter is within the orange box, you are set.
The following window will show you Picture Mode Settings. Here, you'll place SDR or HDR settings, depending on which you are calibrating for.
Hit Start to begin the process.
The process takes about 30 minutes for it to complete.
Once the process is done, it will show you the calibration graphs for your convenience. However, these are not vital for you to understand. But feel free to review them.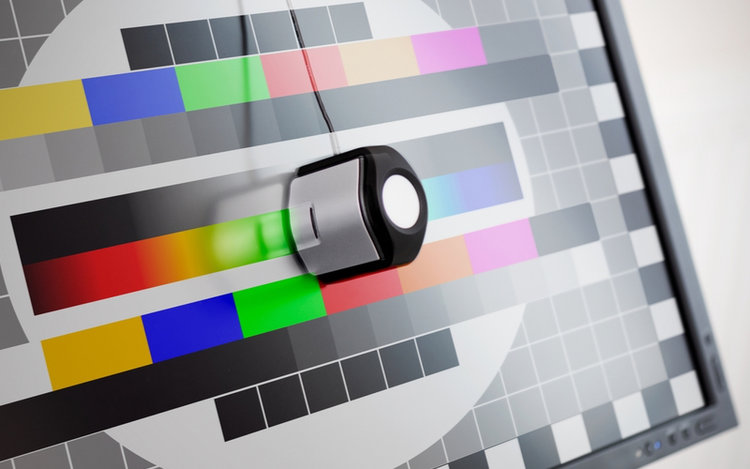 The last step is vital to the calibration process. Once you've reviewed the calibration graphs, hit Save to save the calibrated settings to your projector.
If you're a novice, the video provided above will walk you through the graphs and how to read them.
JVC Projector Calibration Complete
Calibrating your projector allows your projector to keep its state-of-the-art colors intact.
And now that you know that you can calibrate your JVC projector, you can start to process on how to do it by following the steps we provided.
So, let's gather our materials, download our software and calibrate our projectors. It's time to freshen up our home theater.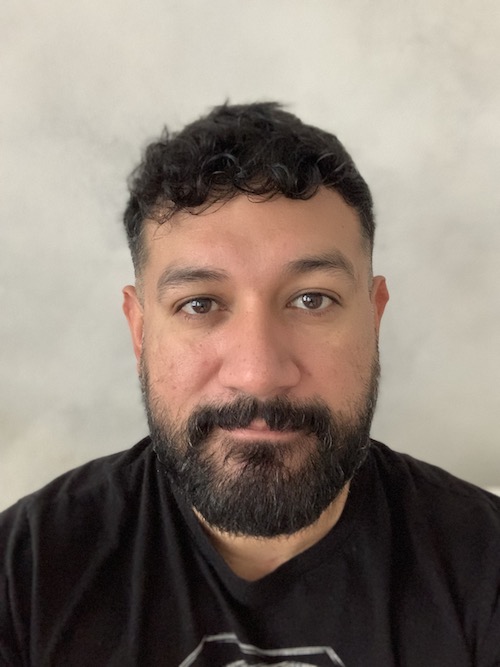 James Quintanilla is a technical copywriter. Although his experience allows him to write on many topics, he loves to focus on tech and travel. As a freelancer, James has worked on projects with Pointer Clicker, Lonely Planet, and the Travel Channel. When he's not writing or planning his next adventure, he's watching a scary movie.