There's nothing like watching your favorite films on the big screen! But if you're thinking that powering a projector at home will be the same as powering your TV then, think again.
This article will help you evaluate just how much power your Epson projector uses, plus give you ways on how to be more energy-efficient with your electronics.
What determines a projector's power consumption?
The first thing you need to know about projectors is that not all of them are made the same. Each projector has very specific components that require varying levels of electronic energy to function.
Let's consider the different factors that indicate how much power a projector consumes when operating:
Bulb type
There are several projector types, and each one uses a different type of bulb. These bulbs possess different levels of brightness (measured in lumens). The more lumens the bulb produces, the more power it needs to stay on.
You should be able to identify how high your projector's lumen ratings are by referring to its product description label or manual.
Duration of use
Naturally, the longer you keep your projector running, the more energy it will need to stay on. Additionally, the longer you keep it on, the sooner you'll have to replace the bulbs and other parts inside your projector.
This could raise your maintenance costs significantly.
Types of projectors
Battery-Powered Portable Projectors
This type of projector is a recent addition to the many projector breeds in the market. This projector is powered by a Li-ion battery and can connect to smartphones and other mobile devices.
Depending on its size and performance, battery-powered projectors like the FANGOR Projector F601 only need around 10-90 W of power to run.
LED Projectors
If you want to enjoy the size benefits of a battery-powered portable projector and the features of a regular projector, then you should get an LED projector.
LEDs are a much more energy-efficient light source than the typical lamp bulb used in LCD and DLP projectors. Running an LED projector like the LG PH30N CineBeam would only need around 30 -150 W.
LCD Projectors
There are two types of LCD projectors: the 3-chip and the 1-chip. This signifies the number of screens that are being used inside the projector.
LCD projectors like the EPSON HC2200 need around 150 to 350 W to run, compared to LED projectors.
DLP Projectors
DLP projectors are some of the oldest projection technologies still available. They are often used in business and school settings and offer 8x brightness than your typical LED projectors.
That being said, DLP projectors like the Optoma HD146X use up a lot of power to run, ranging between 200 to 400 W.
LASER Projectors
As the name suggests, LASER projectors use laser beams to project images onto a projection surface. Because it offers brighter and crisper images, powering a LASER projector such as the WeMax Nova will need around 250+ W.
How much power does an EPSON projector use?
EPSON claims to be a responsible supplier of energy-efficient appliances. They are constantly developing new ways to improve their company's energy efficiency, which can be said for their products.
The company is especially notorious for providing high-quality home cinema systems that support HD up to 4k images. EPSON uses 3LCD technology in its projectors. These projectors produce true-to-life colors and are supposedly brighter than the usual 1-chip DLP projector technologies.
The EPSON PowerLite HC2247U is one of the most popular projector systems that users love. It has remarkable color accuracy that shows even in bright room settings. The projector lamp is 4,200 lumens bright — needing an estimated 350 W of power to run.
Does an EPSON projector use a lot of power?
If we compare EPSON 3LCD projectors to DLP and LASER projectors, there's no question that EPSON would be a more likely candidate if we were to consider energy efficiency. EPSON 3LCD projectors require less wattage (150 to 350 W) and are easier to maintain than other projector types.
However, if you compare EPSON 3LCD projectors with LED projectors, it's an entirely different story. LED projectors only require 30 to 150 W to run.
To find out if your EPSON projector is much more efficient than another model you're looking at, you can use EPSON's Power Consumption Calculator and check.
Which projector should I choose for higher energy efficiency?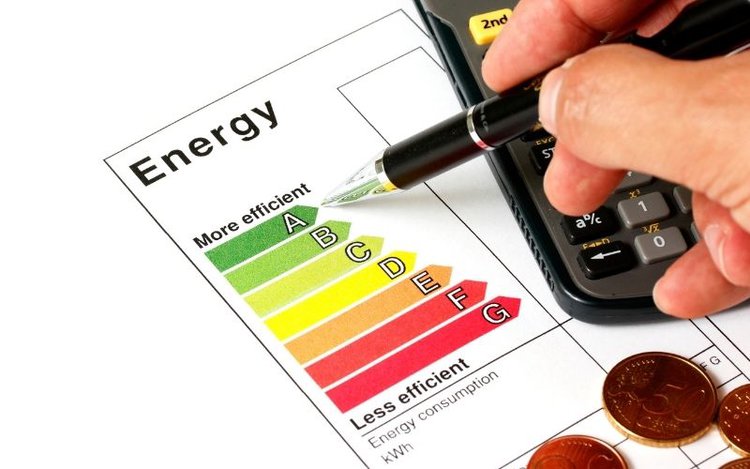 Now that you know all about the wattages and lumens of different projector types, what type should you choose to be more energy efficient at home, the office, or school?
The answer isn't as simple as one, two, three.
There are several things you need to consider like: budget, purpose, duration of use, features, and image quality.
You don't want to empty your bank account on a projector that will only be used once a week for a high school-level science class. You also don't want to see pixelated images of your favorite Bruce Lee film on your home theater screen on Friday movie nights.
A good rule of thumb is don't base your decisions on specs and technology alone.
If you're unsure how to choose the best projector model for your needs, you can always contact the customer support service of the brand that you're currently considering. They'll help you find the right solutions for your specific setup and environment.
Extending Projector Life Expectancy
When not in use, turn the projector off PROPERLY
There is a proper and appropriate way of turning off a projector that many users fail to take note of. This can eventually cause damage to the internal parts of your projector, which can lead to earlier wear and tear.
When you turn off your projector, wait at least 5 minutes before unplugging the whole system from its outlet. DON'T keep it plugged.
Clear exhaust vents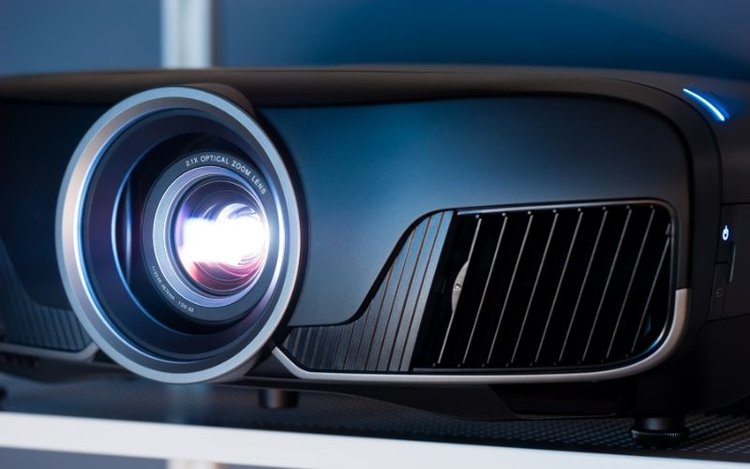 Make sure that nothing is obstructing your projector's air vents. Don't place any paper or objects on top of a projector, or wherever the vents are located on your projector.
Maintain at least 2 feet of distance between your projector unit and other objects.
Clean your projector's intake filters
A good rule of thumb is to clean your projector's intake filters every three to six months to get rid of dust and other debris that may have gathered in your unit. You can do this more frequently, depending on the type of environment your projector is used and stored in.
Don't do maintenance by yourself
If you have no idea how to perform maintenance and repairs on your projector, don't be a hero. Contact a professional who has the skill and expertise to solve any issues related to your projector unit.
Last update on 2022-08-16 / Affiliate links / Images from Amazon Product Advertising API.