Wall mounts are excellent space-saving techniques for tenants and homeowners who live in small spaces.
All you will need is a good-quality wall mount from Amazon, a few tools, a measuring tape, your TV, and some wall space.
But what if the only wall space you have left is right above your radiator? Is that safe for your TV? How far should your TV be from your radiator?
Simply put, it is not advisable to mount your television close to your radiator as this can damage it.
However, not everyone can be picky about which wall to mount their TV on. Some people have smaller apartments that don't have much wall space to work with.
And to that, we say, "game on!"
Let's learn what you can do to protect your TV from the radiator's heat and more!
Can I Have a TV Near a Radiator?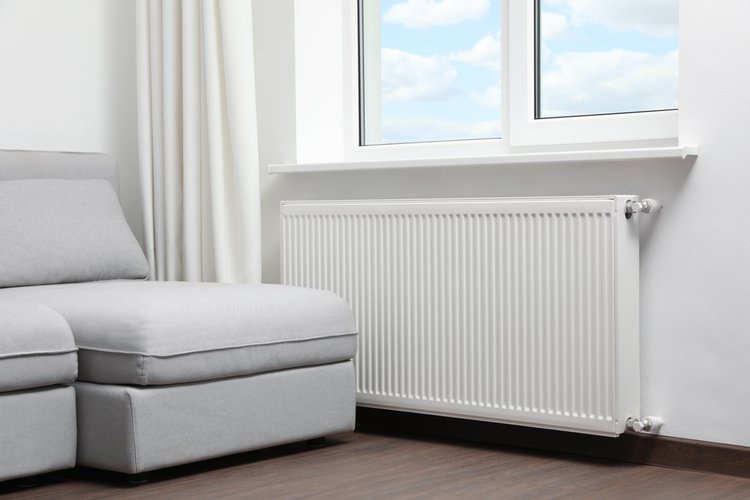 Technically, yes, you can mount your TV close to your radiator, but it's not advisable as the heat waves coming from your radiator can damage your TV.
Potential Damages of a TV Next to a Radiator
So what are the possible damages that may happen to your TV if you mount it too close to your radiator?
Let's talk about those:
Wiring
The heat from your radiator can damage your TV's internal wiring. It can also eventually melt the casting around your wires.
This will result in you no longer being able to use your TV. Yikes!
Disrupted Pixels
Prolonged exposure to high levels of heat can also affect how the ability of your TV's pixels to change color.
This is why we don't really recommend that you mount your TV close to your radiator. But not everyone has the wall space to be picky.
Are there ways you can mount your TV close to your radiator without damaging it? Yes, definitely!
So stick around and keep on reading.
How Far Should a TV Be Away From a Radiator?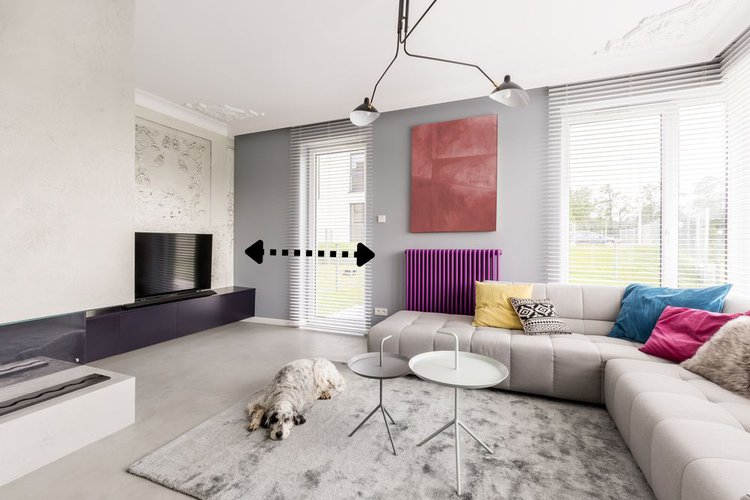 There's nothing worse than ruining a perfectly working TV. Especially if it's still new.
Hey, TVs are expensive, and while there are some affordable units on the market, you're still spending your hard-earned money.
So what is the ideal distance of a TV from a radiator?
Generally speaking, it's acceptable to position your TV about 15 centimeters or 6 inches away from your radiator.
But if your TV's heat range is low, you will have to mount your TV farther away or add extra layers of protection.
So what are other factors to consider when mounting a TV near a generator?
TV Heat Resistance
TVs are typically made to withstand certain temperatures since they also emit heat when used.
Most TVs can handle temperatures between -4 to 140 degrees Fahrenheit (F) or -20 to 60 degrees Celsius (C). However, it would still be wise to first check with your TV manufacturer or user manual.
Your TV might not be able to handle the amount of heat that is being emitted by your radiator.
Prolonged exposure to your radiator's heat can damage your TV and potentially pose a fire hazard.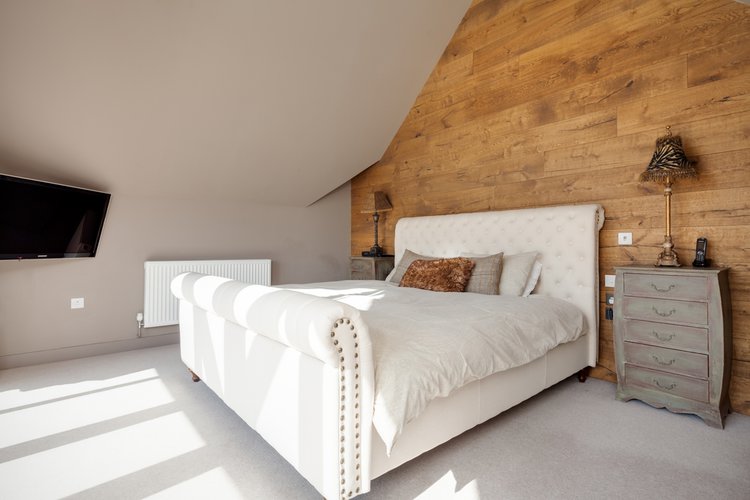 Temperatures Above the Radiator
Before you set up your TV mount, place your thermometer about 5 cm above your radiator to measure the temperature.
Set your radiator how you normally would and take note of the temperature for the next 2 days.
Now, compare the temperature on the thermometer to your TV's suggested heat range.
IMPORTANT: Mounting your TV close to your radiator will result in your TV heating up faster than it normally would if it were mounted elsewhere.
But is there a way to protect your TV from the head coming from your radiator?
Rest assured, we won't leave you hanging. We'll also give you some ways to protect your TV from your radiator's heat waves.
P.S. These tips won't even break the bank!
What Can I Do to Protect My TV from My Radiator?
Finding a new spot to mount your TV is not always realistic, especially for smaller, studio-type apartments. So, you might find yourself needing to make certain adjustments in order to maximize your space – such as mounting your TV close to your radiator.
Fortunately, there are things you can do to protect your TV while it is mounted directly above or close to your radiator.
Full-Motion Brackets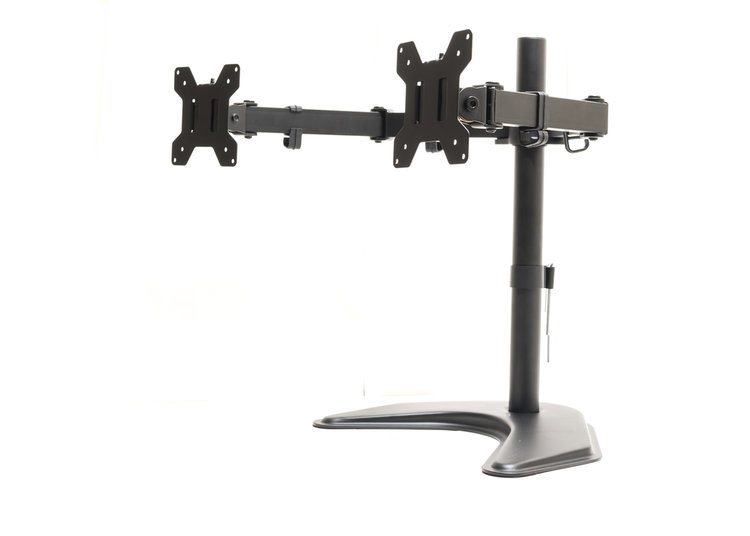 Full-motion TV brackets, also called wall-mounts, are excellent space-saving options for small apartment owners. They are readily available, reasonably priced, and simple to install.
They are also perfect for those who don't have a choice but to mount their TVs close to heat sources, like their radiators.
You can easily "swerve" the arm of the mount to avoid the heat coming from your radiator when it's on without sacrificing your home space.
Don't sweat about the space it takes up when unfolded, you can always fold the mount back when your radiator is turned off.
Plus, because wall mounts provide a lot of ventilation, you don't have to worry too much about exposing your TV to the heat waves emitted by your radiator.
Radiator Cover
Radiator covers are another easy and inexpensive way to protect your TV while it is mounted close by.
These covers help by pushing and dispersing your radiator's heat in different directions in your apartment or room. Thus, lowering the amount of heat your TV has to deal with.
The only small drawback here is that your radiator's heating efficiency will be somewhat reduced.
Shelf It
Another way to "fight the heat" is by adding a floating shelf above the radiator. A shelf can help block some of the radiator's heat without sacrificing its effectiveness in heating up your space.
This can be more expensive and bulkier than a radiator cover, but it can also serve as additional storage.
And we know how much a little bit of extra storage helps keep a tiny room tidy!
Thermostatic Valve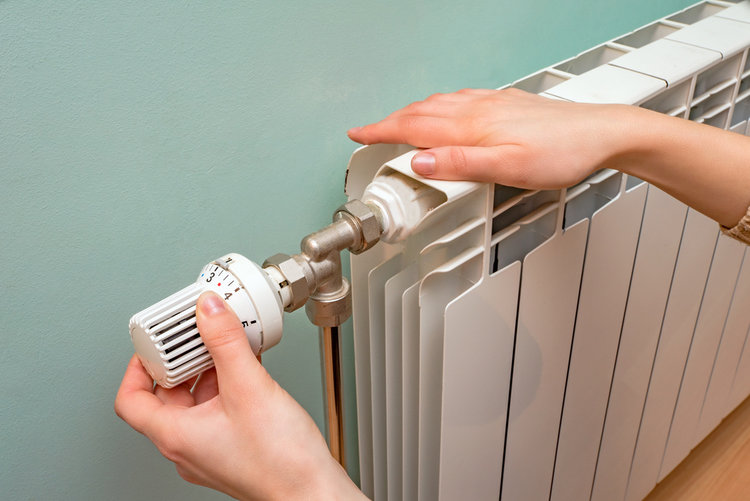 Next is a thermostatic valve . This is a self-regulating device that you can use to control your radiator's temperature.
It prevents your radiator's heat settings from getting too low and it automatically lowers your radiator's temperature if it gets too high.
Convenient, right?
Luckily, these are very easy to find, affordable, and easy to install. All you have to do is make sure that the thermostatic valve is compatible with your radiator.
How to Install Thermostatic Radiator Valves | This Old House
Most malls and hardware stores carry thermostatic valves, so you don't have to deal with waiting times for shipping. But if you have a busy work schedule, then you can opt to order them online.
Cooling Fans
Finally, we have fans. While it's the simplest solution to your heating issues, it's not as effective or efficient as the other solutions.
It is still a good way to disperse some of the heat coming from your radiator. You don't need a full-sized fan here. A small USB fan will be more than enough.
Simply plug it into the USB port behind your TV, point it to your device, and let it blast. But do remember that not all ports behind your TV are compatible with your cooling fan.
If your USB ports can't power up your fan, that's fine. There are USB wall chargers that you can use instead.
However, you will need to make sure that you have a power outlet close by in order to plug in your cooling fan.
Conclusion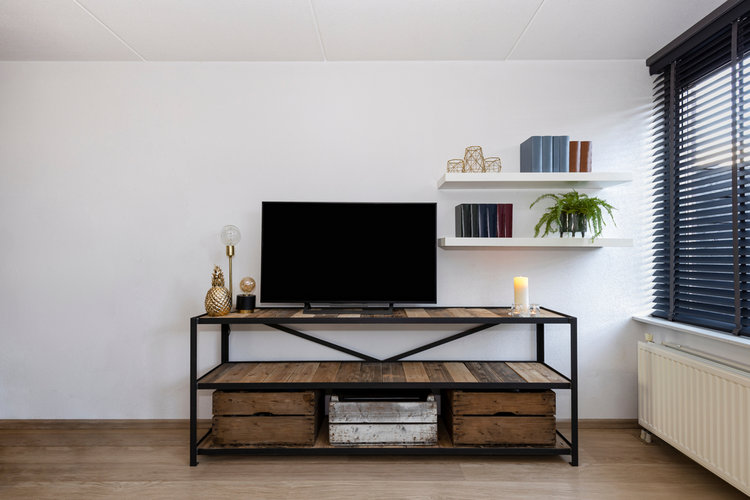 While it seems hopeless to have both warmth and an entertainment set-up in such a small space, there are still things you can do to make your living area work for you.
We've given a few options that you can try out and we would love to hear your thoughts. Make sure to leave us a comment detailing your experience and maybe a few tips to help out other readers!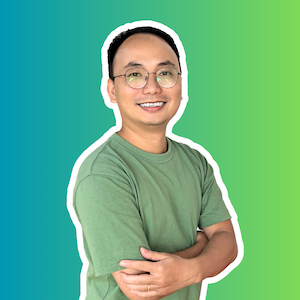 Vance is a dad, former software engineer, and tech lover. Knowing how a computer works becomes handy when he builds Pointer Clicker. His quest is to make tech more accessible for non-techie users. When not working with his team, you can find him caring for his son and gaming.