With AirPlay only available on smart devices, those who have projectors have to look for another way to stream content from their iPhone or iPad.
AirPlay and AirPlay 2 have greatly expanded the list of devices that they can connect to, but as we said earlier, they're still pretty limited to smart devices.
So your projector will most likely need something else to stream from Apple devices.
And that something else can be a few cables or an app.
In this post, we'll show you how to use a lightning adapter and an HDMI cord to stream Netflix on your TV/projector.
We'll also show you a few methods that can help bypass HDCP.
Why can't I use AirPlay with Netflix?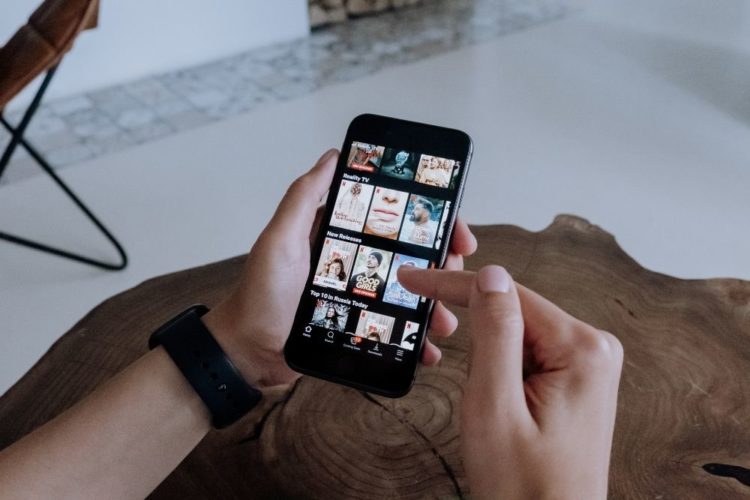 It was only in 2019 when Netflix no longer supported AirPlay.
This was part of Netflix's efforts to ensure better streaming quality especially when it wasn't a long time ago that Apple launched their subscription service called Apple TV.
Along with this new product is the capability of watching Netflix straight from your smart TV. In other words, there's already a built-in Netflix App when you use Apple TV.
Hence, you no longer need to use any type of cord to watch Netflix on your TV screen.
So it's a lot like making your whole streaming experience more seamless.
As for projectors, there was no way to use AirPlay with them in the first place.
So if you have been using a projector for the longest time, this news shouldn't affect you, but it might convince you to switch to a smart TV with a Netflix app.
If that isn't possible, know that you can still watch Netflix using a projector through a lighting adapter.
Does Apple Lightning Adapter Work With Netflix?
Yes, it does work with Netflix.
If you didn't know it yet, Apple doesn't have a direct port or single cable that will connect your iPhone or iPad to a projector or anything that has an HDMI port.
And if you've owned a Mac before, you might notice that there isn't any HDMI port either.
So you have to use an Apple lightning adapter.
Sale
Apple Lightning to Digital AV Adapter
Use the Lightning Digital AV Adapter with your iPhone, iPad, or iPod with Lightning connector.
The Lightning Digital AV Adapter supports mirroring of what is displayed on your device screen —...
It also outputs video content — movies, TV shows, captured video — to your big screen in up to...
Last update on 2023-09-15 / Affiliate links / Images from Amazon Product Advertising API.
An Apple lightning adapter is a device that you attach to your iPad or iPhone and then connect it to the HDMI cable.
In turn, the HDMI cable will be connected to a projector or a TV screen that isn't AirPlay-enabled.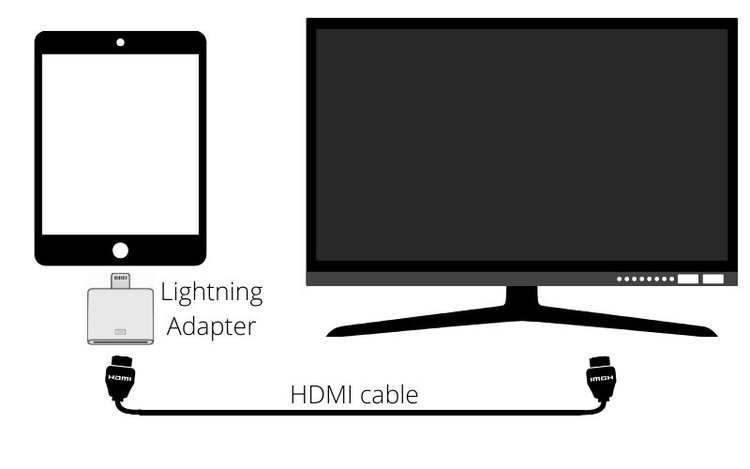 With that said, having this setup should be able to play Netflix from your Apple device to the projector's/TV screen.
How do I watch Netflix on my TV from my iPhone with HDMI?
If you plan on using an HDMI cable, then you'll need an Apple lightning adapter .
Once you have this accessory, all you need to do is attach the cable of the lightning adapter to your device and then connect one end of the HDMI cable to the adapter.
When the connections are fixed, you now connect the other end of this HDMI cable to the TV.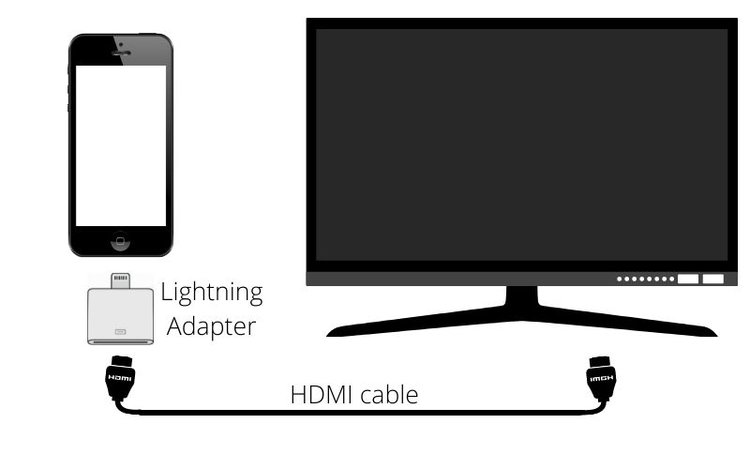 Don't forget to tighten the HDMI cable to the TV's port so that it gets read properly by the device.
After that, turn on your TV and open Netflix on your phone. This should automatically show Netflix on the projector's screen.
Why isn't Netflix working with HDMI?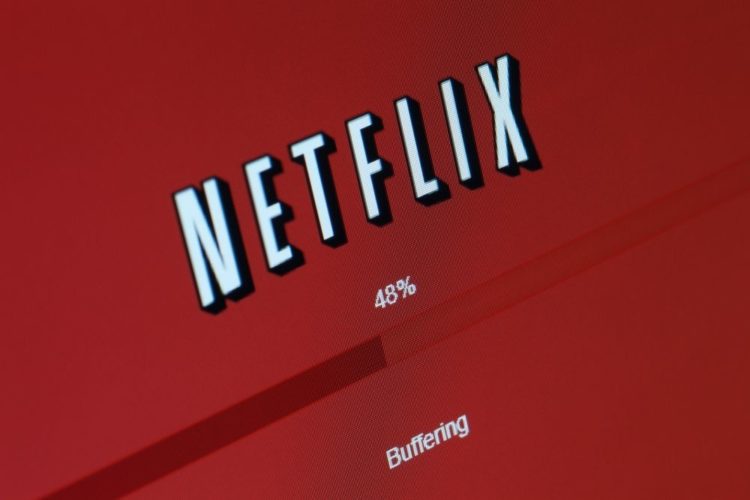 If the solution above didn't work out and Netflix isn't shared on the TV screen, here's a possible reason: iOS 11 devices block copyrighted content from being shared.
And yes, that includes Netflix.
At first, we thought that this was Netflix's way of protecting its copyrighted content, but it turns out it was Apple who made the initiative.
This is called High-Bandwidth Digital Content Protection or HDCP.
What HDCP does is block your Apple device from sharing copyrighted content to other devices. That includes a projector.
The solution for this is to look for a way to bypass the HDCP. One popular method is by using an HDMI splitter.
How to Bypass the HDCP Using an HDMI Splitter?
Sale
Last update on 2023-09-14 / Affiliate links / Images from Amazon Product Advertising API.
HDMI splitters are to duplicate HDMI signals to multiple TVs.
In this case, we're using it so that you can bypass the HDCP.
Here's how the setup looks like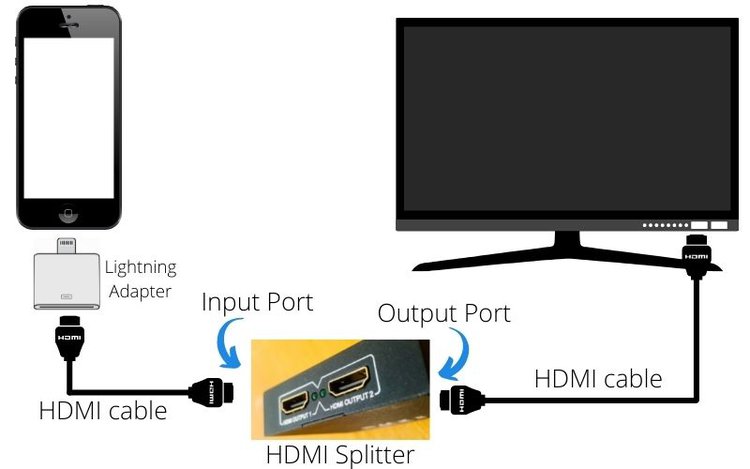 This should allow you to stream content from Netflix and get rid of the HDCP.
We know, compared to Android devices, this requires a lot of cables and connections.
If you find this inconvenient, we recommend just streaming on an Android phone or tablet. This way, you can stream through your TV using an app that is often free of charge.
How to Bypass the HDCP Using Analog Connection?
An analog cable is similar to an HDMI cable since they both carry audio and video signals. However, the difference with HDMI is that analog cables turn off the HDCP while delivering video.
But it can reduce the video quality of what you're watching. Also, your TV needs to have at least one VGA port.
Nonetheless, using an analog cable is a lot more convenient than having to deal with multiple HDMI accessories like the method we described above.
A very popular analog cable is a VGA cable. But if you've noticed on Apple devices, there are no VGA ports available, so you'll need to use the Apple Lightning to VGA adapter.
You will also need a separate VGA cable to connect the adapter to your projector. Once you have all of these, follow these steps to bypass HDCP:
First, connect the lightning cable to your iPhone or iPad. Using the VGA cable, connect the male end to the adapter.
Then, connect the other end to the VGA port of your TV/projector.
Turn on your TV/projector and start your Netflix app on your Apple device.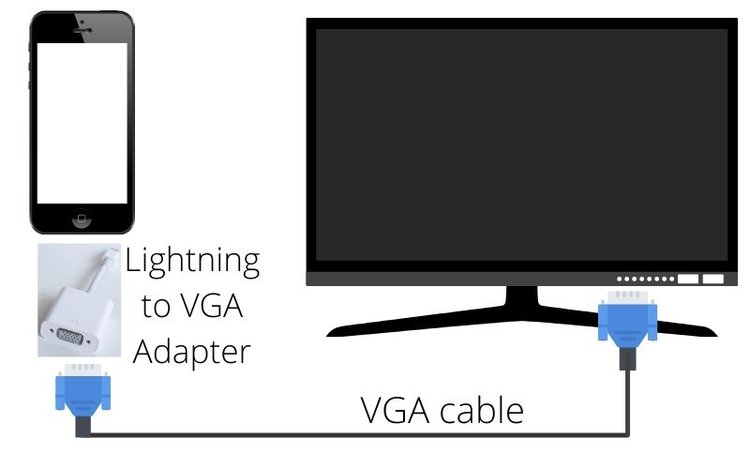 This should show what you're playing on your phone to the projector's screen.
Conclusion
Since AirPlay isn't available on projectors, you're going to have to use an HDMI cable and a lightning adapter to connect the former to your iPhone or iPad.
And if you experience a blocker preventing you from sharing copyrighted content, then you have to use the methods mentioned here to bypass the HDCP.
Once you get these sorted out, you'll be able to stream your favorite Netflix shows on a projector!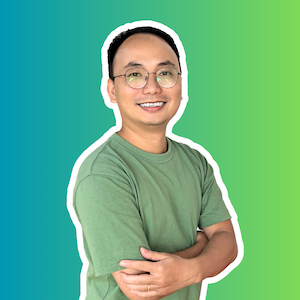 Vance is a dad, former software engineer, and tech lover. Knowing how a computer works becomes handy when he builds Pointer Clicker. His quest is to make tech more accessible for non-techie users. When not working with his team, you can find him caring for his son and gaming.