When running an HDMI cable through your drywall, go for an in-wall rated cable since regular HDMI cables can be classified as a fire hazard. In-wall rated cables do not dissipate as much heat into their surroundings as regular wires. Most local safety codes for buildings also demand the use of in-wall HDMI cables.
Let's answer the question "Do HDMI cables need to be in-wall rated or not?" in detail, along with answering some commonly asked questions.
What Is an In-Wall Rated Cable?
In-wall rated cables are cables approved for installation within walls since they do not run as hot during operation. If you or your friends already have a TV or a monitor installed, try touching the HDMI cable the next time they are playing a game or watching a movie at full brightness. You will find that the cable can run quite hot, depending on how long it's been in use, transferring data.
Most House Building Codes require cables that dissipate heat and need to be run under the drywall to be in-wall rated, and HDMI cables are no exception. In-wall rated cables don't run as hot even under extensive use. The wire is heavily insulated; therefore, it transfers heat into the output device instead of dissipating it along the length of the wire. An output device like a gaming monitor can vent said heat out quite easily.
You can test it out with a thermometer if you'd like. Get a heavy-duty thermometer or the ones used for cooking and pull out the HDMI wire after a gaming session. Such cables can reach temperatures up to 60° C (140ۦ° F) for up to five seconds before getting burnt. Your cable would be around or over the 60-degree range. However, don't worry; this is quite normal and won't damage your monitor.
The National Electric Code and NFPA strongly recommend using in-wall rated cables in residential buildings as most walls are made of wood. If you live in a large house or are installing an in-wall cable in commercial or industrial areas with concrete walls, the risk dies down a bit.
The person installing the in-wall rated cable needs to leave the room so you can pull out the cable to perform diagnostics/repair. Besides their main utility, in-wall rated cables improve the aesthetic appeal of any given place since they are out of sight during use, giving a clean look. This benefit has also made in-wall rated cables popular.
When choosing an in-wall HDMI cable, make sure they are at least CL2- or CL3-rated (as per House Building Codes for cables). You can find the relevant code and the cable's application/purpose on its packaging.
Do HDMI Cables Need to be In-Wall Rated?
There are two main considerations to make when determining whether you need an in-wall rated HDMI cable or not.
The material of the wall you are running your cable through, i.e., concrete or drywall.
Your local electrical and fire codes.
As mentioned above, most codes require at least a CL2 rating for HDMI cables ('plenum' use cables, as per code). These cables are more commonly known as in-wall cables. This term is used commonly, but this usage is incorrect.
As for the material, most US house walls are made of drywall, so you need to ask from where you will be running your wire. You have the option of running it through the ceiling or cutting the wall out. Ceilings can be made out of drywall as well as plaster. For plaster ceilings, the issue may not be as pressing. Using in-wall rated cables is still a good idea for plaster, but the risks aren't that significant.
Why Do Cables Need to Be In-Wall Rated?
HDMI cables are classified as low-voltage cables, and the risk of fire damage with such is lower. However, the risk is still present. HDMI cables tend to create a lot of smoke because of the fibres around the cable.
Furthermore, if there is no room for the heat to escape, the conduit temperature will eventually rise, causing the wire to melt. In rare cases, it can lead to a small flame, which will most likely spread across the length of the wire, burning the rubber coating outside until it reaches something flammable.
Concrete walls are relatively safer, but the melted wire can still stick to the surface and leave behind smelly, black residue within the wall. In the plenum space, the smoke can also be carried to other parts of the house, affecting more than one room. Burned rubber and HDMI fibres create toxic fumes, which can be harmful to your health.
CL2-rated HDMI cables are very cost-effective and can be found at most local hardware stores, unlike the CL3 wires, which are rarer. If you buy a TV from a local manufacturer (i.e., outside of large brands such as Samsung, LG, Sony, etc.), you might get a CL2 wire automatically with purchase.
Market trends are changing, and the next time you purchase a TV from any brand, you might get in-wall rated cables. In-wall rated cables can save lives by eliminating the risk of fire.
Keep in mind that HDMI cables are relatively fragile. It isn't uncommon for the connector to be ripped off a regular cable, a CL2 cable, and even a CL3 cable.
3 Best In-Wall Rated HDMI Cables
You can buy in-wall rated HDMI cables from several brands. You will see differences in quality with price. You can expect a more expensive cable to be of better quality than one that is more economical.
1. Monoprice Redmere
Sale
Last update on 2023-03-29 / Affiliate links / Images from Amazon Product Advertising API.
This cable is considered one of the best CL2 HDMI cables. It is available in different sizes and is suitable for virtually every environment. This simple-looking cable is extremely cost-effective and is ideal for anyone looking to pass their wire through any wall.
2. Monoprice Certified
Sale
Last update on 2023-03-29 / Affiliate links / Images from Amazon Product Advertising API.
You can get a 3ft to 15 ft cable quite easily with gold or copper connectors (2.0 or 2.1). It is available as a braided and regular rubber insulated wire.
This wire is favored by many, especially those who need longer wires. Because of its cost-effectiveness, we would recommend this CL2 in-wall rated wire, suitable for up to 8K resolution at 60 Hz.
Monoprice is considered to be among the best CL2 and CL3 HDMI cable providers out there. The wires are relatively stronger as well, which makes them much more reliable.
3. Zeskit Maya
Last update on 2023-03-29 / Affiliate links / Images from Amazon Product Advertising API.
For those who don't mind spending a few extra bucks on high-quality material, the Zeskit Maya is suitable for all sorts of LED and LCD TVs. The CL3 in-wall rated wire offers exceptional protection against most fire hazards. You have the option of buying a 13ft, 16ft, or 23ft HDMI cable.
FAQs
1. Do I have to use in-wall certified HDMI cables for drywall?
Yes. If you want to hide cables behind or inside drywall, you should only go for a CL2 or CL3 in-wall rated cable. The same goes for if you are running the cable in the plenum.
2. Do cables need to be in-wall rated?
Using in-wall rated cables is a code requirement in many states, especially for longer distances. Using a CL2 or CL3 rated in-wall wire outdoors may not make much sense. In-wall rated wires are usually not very good at handling weather changes, either.
3. How do you know if the HDMI cable is in-wall rated?
If a wire is CL2- or CL3-rated, the cable will likely be in-wall rated. If you aren't sure or don't have the packaging, look at the wire closely. You may see a serial number engraved or stamped on it. A simple Google search will help you learn more about it.
Conclusion
Running an HDMI cable from your computer to the monitor may seem like a simple task, but it isn't necessarily so. Among all the major considerations to make, you also need to get cables that are in-wall rated to ensure there is no fire or smoke hazard in the house.
An HDMI cable, out of all things, may not seem like it could ever lead to a fire, but you'd be surprised how even the smallest things can create much larger costlier issues. In-wall rated cables aren't that costly compared to normal wires but can make a huge difference. Make sure you are staying safe and keeping your family and employees safe by making the right decisions.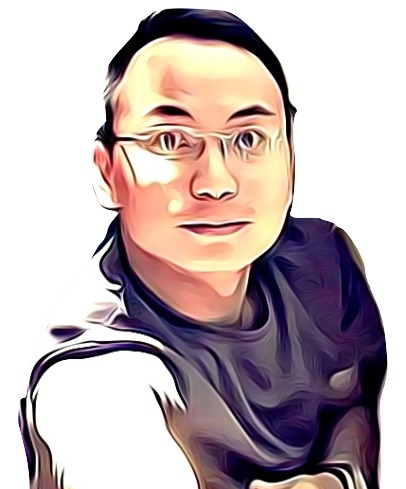 Vance is a dad, former software engineer, and tech lover. Knowing how a computer works becomes handy when he builds Pointer Clicker. His quest is to make tech more accessible for non-techie users. When not working with his team, you can find him caring for his son and gaming.