Although 4G is now the norm and 5G is spreading its wings wide, mobile internet has not and will likely never replace broadband.
5G internet boasts crazy-fast speeds, but it's expensive and unreliable, depending on how close you are to a nearby tower. Not to mention, Wi-Fi speeds can be pretty high, especially after the launch of fiber internet.
An essential link in any wireless broadband setup is the router. The device can make or break the internet experience. It's, therefore, important not to buy the first router you see on the shelves.
It pays to do some research. Consider your specific requirements and look at devices that meet them the best.
Price is unarguably a major factor when buying a router. But there is this false notion that "expensive" means "better quality" and "cheap" equals "trash." That cannot be farther from the truth.
Although expensive routers fare better than cheap routers overall, there are bad apples at every price point. If you try, you will find a gem at a low price. And if you splurge blindly, you may end up with an underwhelming machine.
Read our comparison between cheap and expensive routers to get to know your routers better and not judge a router's capabilities for its price tag alone.
What Makes a Router "Cheap?"
Routers come at different price points. Some could be $50 or even lower, and several other units could be several hundred dollars or more.
"Cheap" is subjective, and it's difficult to confine the word to a specific number range.
Usually, routers priced at around $30 have little to no fancy features. And because "cheap" could be interpreted as "low-end," it's fair to call all routers priced below $30 cheap.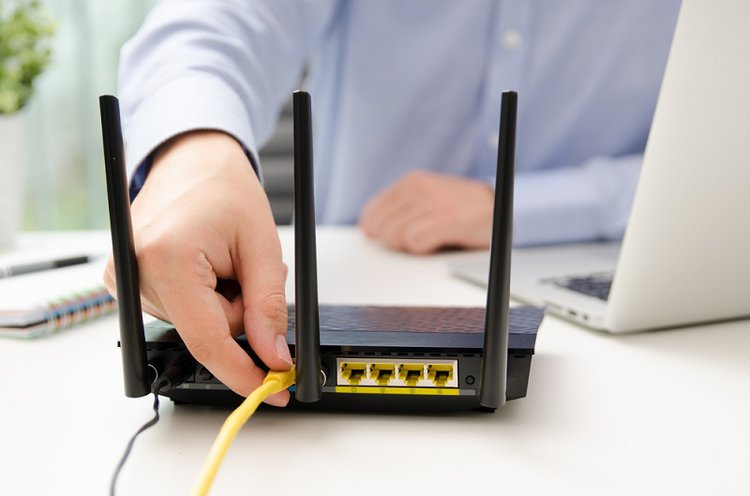 For many, a router with a $100 price tag may also count as cheap. Even a $150 router could be "budget" for some. But not everybody is willing to spend $100 or more on a router, especially considering the options below that price point.
Contrary to general perception, a cheap router is not a sub-par router. When used as intended, it will fare quite well. But a cheap router usually has limited capabilities and a scanty feature set.
For instance, the range won't be the best. A cheap router should have no issues covering an apartment or condo. But it will struggle if the house is medium-to-large and requires strong internet signals in the nooks and corners.
Also, an inexpensive router would struggle when multiple devices are connected to it simultaneously. But there are, of course, exceptions.
What is an "Expensive" Router?
An expensive router is any router that costs more than your average router. It is usually high on performance and the latest features, and the price points are upward of $200 or $300.
Expensive routers boast better speed, reliability, and range than traditional routers—thanks to the advanced chipsets they use. The increased CPU power also means the device can handle several connected devices simultaneously without breaking a sweat.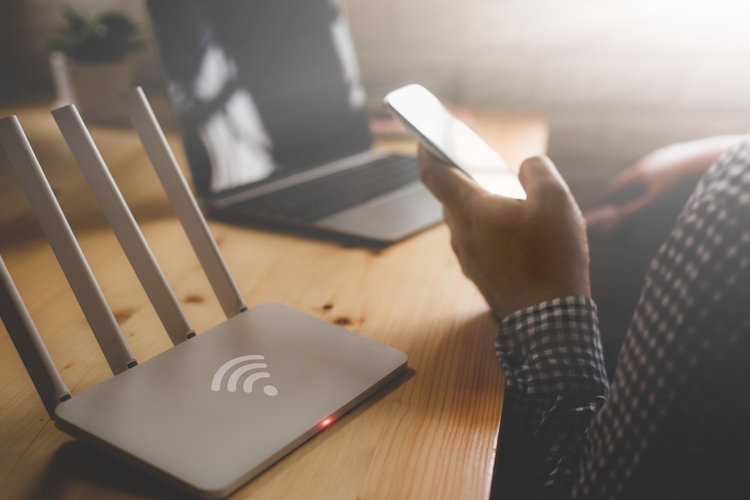 An expensive router, however, isn't the best solution for range concerns. A mesh Wi-Fi router will best serve the purpose. And no prizes for guessing; a mesh Wi-Fi setup is not cheap.
The NETGEAR Orbi (RBK852) and Linksys MX12600 Velop Intelligent Mesh Wi-Fi System cover up to 5,000 and 8,100 sq. ft. spaces, respectively.
An expensive router will have advanced features or support for QoS (Quality of Service) or bandwidth allocation, VPN connectivity, dedicated internet gaming presets, etc.
Also, the build will be on point, and the general design will be more modern or even futuristic. More metal is used in its construction, and the plastic employed is likely high-density material.
The ceramic-like finish of certain expensive routers, such as the Google Nest Wi-Fi , help the device meld seamlessly into a modern or minimalistic setting.
Cheap and Expensive Routers: Key Points of Differentiation
Here are some specific ways in which an expensive router differentiates itself from budget routers:
An expensive router has at least 5 LAN ports. A cheap router usually maxes out at four. The premium router's LAN ports will also be capable of multi-gig speeds (2.5 Gbps).
The premium router's antennas are removable. Cheap routers have antennas melded to their bodies. Removable antennas can be swapped with more robust, high-gain antennas in the future, boosting signal range and performance.
Expensive routers support link aggregation or Ethernet bonding (the ability to bundle several Ethernet links as one link). The bonding helps boost bandwidth and throughput and offers better network availability and reliability overall.
High-end routers have robust parental controls—such as age-related presets, which help filter out adult or violent content, gambling, shopping, and social media.
Wi-Fi 6E or 6 GHz band is not widespread and limited to expensive routers, such as this ASUS ROG Rapture Wi-Fi 6E Router.
Sale
Last update on 2023-05-28 / Affiliate links / Images from Amazon Product Advertising API.
The above list of expensive router features is not exhaustive. The premium router you're eyeing could have them all and more. Some cheap routers may support some expensive features.
Ultimately, it all depends on the make and specific model. Some manufacturers may pack in premium features in an expensive router. For instance, the TP-Link N450 (TL-WR940N) and ASUS AC1750 (RT-AC65) are solid Wi-Fi routers for their prices.
Do Expensive Routers Offer Increased Speed and Better Performance?
Several factors impact the speed of your internet connection. Your router only plays a part.
Routers are often rated for maximum speed or bandwidth. But that entirely depends on what your ISP (Internet Service Provider) is offering.
A router, irrespective of how advanced or costly it is, will not boost your internet connection speed on its own. A high-end router may offer improved speeds due to its hardware specifications and wireless technologies. Those speed boosts, however, will be negligible at best.
Here's a video throwing light on how routers at varied price points don't perform much differently from each other in a congenial environment:
$300 Gaming Router vs $80 Router
Moreover, the maximum router speeds advertised are wrongly marketed. Often, the top speeds of all frequencies or bands (2.4 GHz, 5 GHz, and 6 GHz) are totaled and promoted as speeds the router can theoretically hit.
Those familiar with Wi-Fi technology and its various bands know things do not operate like that.
A phone or computer cannot access the different Wi-Fi bands simultaneously. They can connect to either 2.4 GHz or 5 GHz but not both. The speeds will also vary based on the band congestion and the environment.
Internet Speed Boils Down to Your Broadband Plan
As alluded to above, your internet plan determines your connection speeds.
If your plan's maximum speed is 25 Mbps, an expensive router will not double it or exceed that threshold.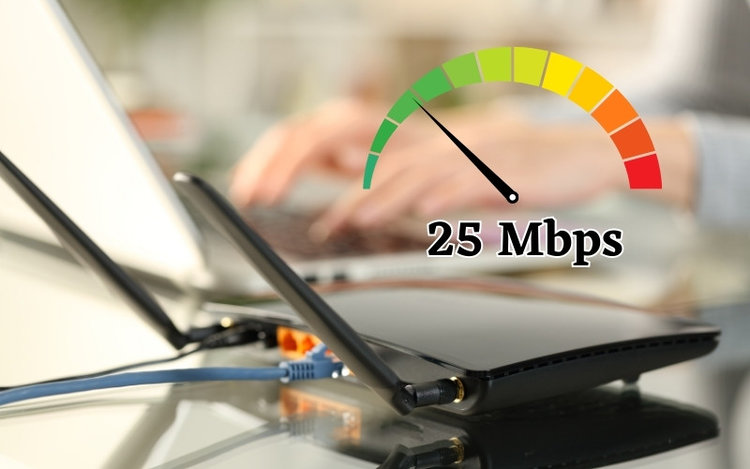 But the device's robust antennas and sophisticated tech will help offer a better Wi-Fi range and experience, making the internet feel snappier than it is.
In other words, dead zones, signal dropouts, or significant reductions in speed due to the distance between the router and your phone or laptop are unlikely with an expensive router.
Also, certain high-end routers, such as the ASUS ROG Strix AX5400 (GS-AX5400) and TP-Link AX5400 (Archer AX73) , have advanced QoS settings that let you prioritize online traffic to specific devices.
That again will result in a speedier connection or ensure video streaming, online gaming, and other bandwidth-hungry tasks get the bandwidth needed to perform optimally.
But if you think your internet could be considerably faster, talk to your ISP. Do not splurge on a premium router already.
Devices Ascertain "Realized" Speed
Not to mention, the terminal device (smartphone, laptop, etc.) could also determine perceived internet speed.
If your laptop or phone is relatively old, it could struggle to process information, causing buffering or slow load times quickly.
Also, the number of devices connected to a network and when they come online affect the speed. Speeds will drop if all or most devices connect to the internet simultaneously.
An expensive router may be better equipped to handle the load. But the router can only do so much.
Router Performance is Contingent
Most importantly, router performance varies based on who uses it, where and how they use it, etc.
Because router performance is so easily affected by externalities, it's not uncommon to see a user extremely happy with a particular router and another person complaining about the device.
Perhaps, the user facing the issues lives in a larger house than the router can handle and has baby monitors, microwaves, etc., occupying the space too.
Expensive routers are not immune to such scenarios.
FAQs
How are Routers So Cheap?
The reason routers can be bought for the price of fast-food and can also cost a fortune at the same time boils down to the device's innards.
Manufacturers can afford to sell routers for $50 or even less and make a profit due to the older components used. The signal amplifier used, for instance, won't be the latest.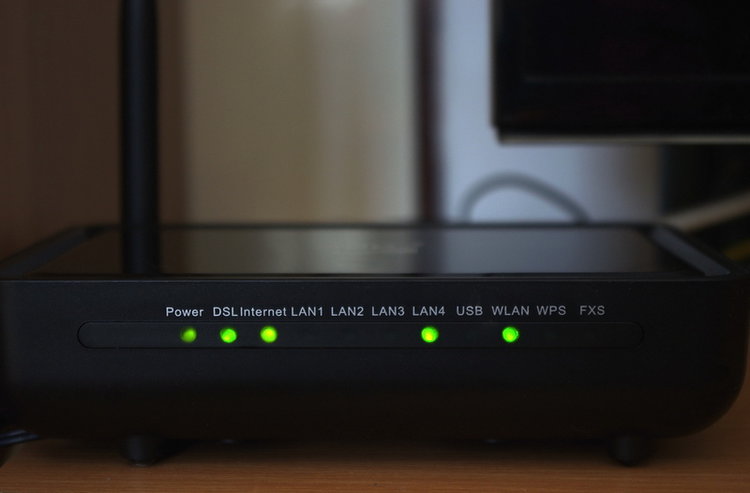 Also, with time, the cost of technology falls. The routers with the latest technologies are expensive because the premium price pays for the years of research and spending on designing the tech.
Once the companies recoup their costs and make a pretty penny over it, they opt to lower the price and offer the erstwhile expensive element for a lesser price. The price fall could take years or months, depending on the pace at which the industry moves.
The point being cheap routers pack in technologies and features from a few years ago, which is why they get sold for such low prices. Also, they'll skip the newest tech to keep the costs down.
What is the Best Cheap and Expensive Router?
There's no "best" cheap or expensive router. However, there are quite a few worth recommending.
Besides the ones mentioned above, the TP-Link AC1200 is z excellent cheap router that punches above their weight.
In the expensive router segment, the ASUS AX5700 (RT-AX86U) and NETGEAR Nighthawk X10 (R9000) are worth recommending—of course, besides the premium routers linked earlier in the article.
How Much Should You Spend on a Router?
There's no right price for a router. It depends on what you're looking for in a router, available product options, and your budget.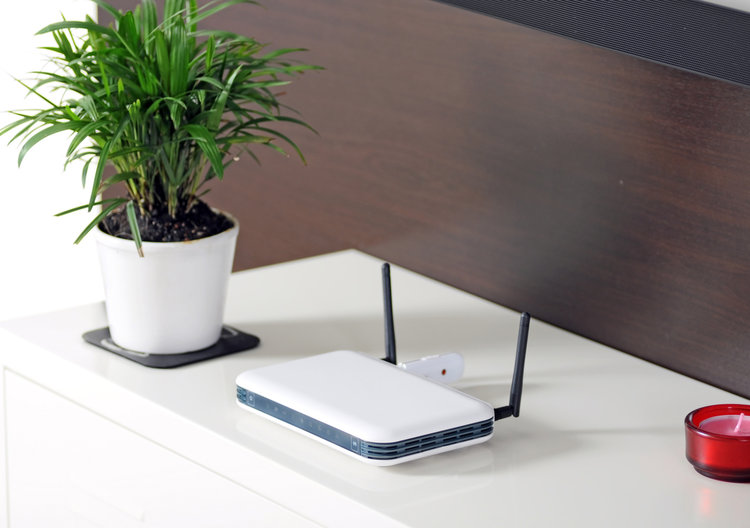 A $25 router may not be as robust and efficient as a $200 router. But the margin of return narrows down as you go up the price ladder. In other words, there won't be much separating a $500 router from one that's half the price.
The more premium router will justify its price by offering many secondary features which may not directly contribute to your internet surfing experience.
So, don't be fixated on the price. Just focus on the router's features and how critical those functions are to your use case.
Routers with 6 GHz support are relatively expensive. If you want a device that's Wi-Fi 6E-ready, you'll have to spend more.
Generally, a router in the $100 to $200 range ticks all the right boxes and offers a few extras you may or may not dig.
If your internet speed requirements are not very fancy, you can easily get away with spending much lesser than $100, especially if the router is from a reputable brand.
Do Cheap Routers Have a Shorter Lifespan Than the Expensive Ones?
Although inexpensive routers are made of basic components, they are not necessarily inferiorly built or won't necessarily break cold turkey.
If no physical harm is caused, the router will continue to perform despite all the routine stress and load.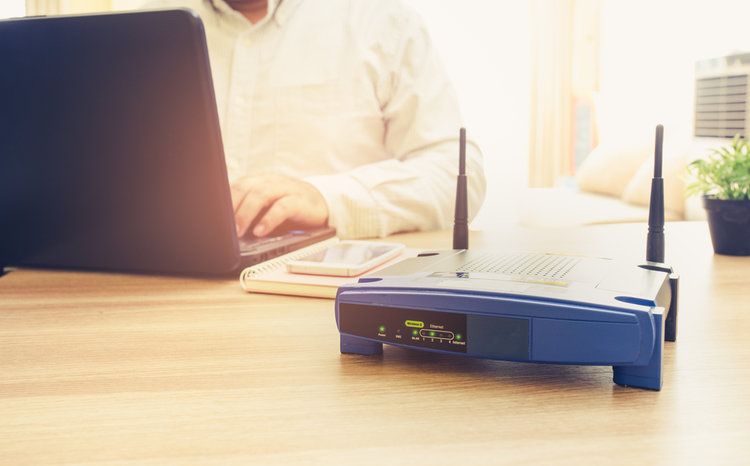 Since routers usually stay put in a place throughout, the possibilities of cracking or breaking the device are very unlikely, except for if the device is continuously under stress and kept in an improperly ventilated space.
Technologically speaking, cheap routers will become obsolete quicker than their premium brethren as the user upgrades to newer wireless devices with modern needs. The latest MacBook Pro will pair better with a newer router than a device that's several years old.
Similarly, if you buy an expensive router that's Wi-Fi 6E-ready, it will continue to be relevant when the advanced Wi-Fi frequency becomes available to the public.
The premium router, however, is not completely future-proof. Considering the pace at which technology advances, your high-end router is also susceptible to obsolescence. But it will take longer to go out of trend than a cheap, barebones router.
Is My ISP-Provided Router Cheap or Expensive?
It depends on the service provider and the plan chosen. It's, however, safe to assume your ISP won't hook you up with the latest, greatest, or most expensive router.
Similarly, the company will not provide extremely cheap hardware either, as it won't bode well for its service and brand.
Your ISP will not want to risk offering an unreliable and slow internet experience only to save a few bucks on the router.
To answer the question, the ISP-provided router will usually be more than good for the job on hand.
If the ISP offered you the router for no extra cost, it's most likely a run-of-the-mill device. If you paid extra, the router is possibly more capable.
You can pay extra or buy a router separately if you're particular about the device. That way, you'll have increased control over the device's features and performance.
Note that the ISP may not provide the same router for different plans or regions. If you live in an urban area or internet speeds are usually high in your place, the router quality will be good.
Conclusion
"Cheap" and "expensive" are broad terms or could be construed differently. For routers, "cheap" usually implies an affordable device. Expensive routers are mostly costly or premium devices.
On the features front, a cheap router usually trails an expensive router. The premium device will often pack more functions and capabilities to differentiate itself from the low-end crowd.
If you're out shopping for a router, don't look at the price tag. Consider your specific requirements and the routers that best meet those needs at a reasonable price before spending your cash.
The best value for the buck is usually not the cheapest or most expensive router. It's a router that you want.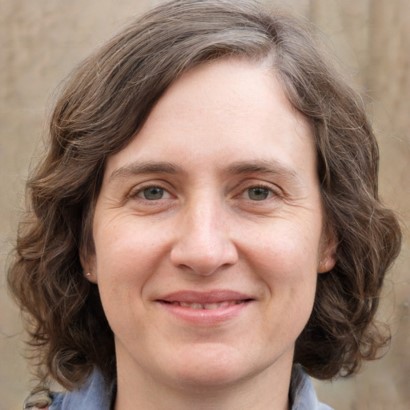 Catherine Tramell has been covering technology as a freelance writer for over a decade. She has been writing for Pointer Clicker for over a year, further expanding her expertise as a tech columnist. Catherine likes spending time with her family and friends and her pastimes are reading books and news articles.