Having an Apple TV changed our watching habits as soon as it launched.
Gone are the days we flipped through channels to avoid many commercials.
Gone are the days we downloaded shows, from multiple sites, and connected hard drives at the back of our TV sets.
Now, we can watch whatever we want, whenever we want. We can do so much more with our TVs, whether it's smart or not. From unlimited streaming to listening to music, to playing games.
We've gotten used to Apple TV's seamless interface and its wide selection of apps that we wish this set-up would be available in hotels, rentals, and your parents' house.
Sadly, that's not the case.
But what if you can bring your Apple TV wherever you go, even on a commercial flight? That would be a game-changer.
Thankfully, you can!
Apple TV is a compact and light device you can carry around and bring on an airplane, sans the heavy lifting, inspection, and added check-in fees.
Wait – I Can Easily Bring it on a Plane?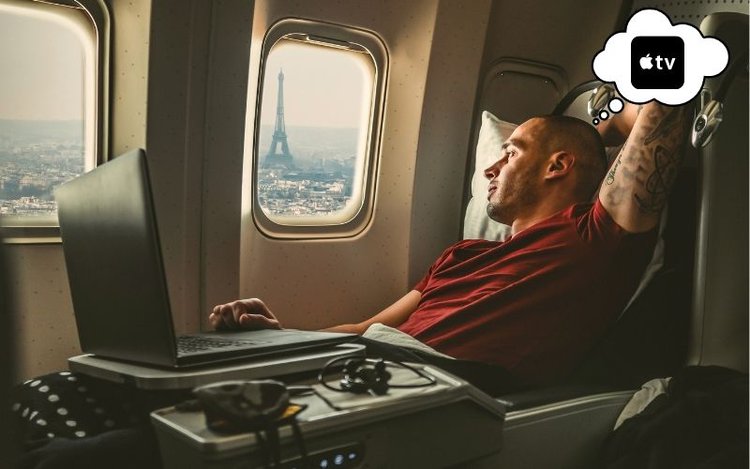 Yes, you read that right.
And the reason you can bring this without much fuss is because of its size.
An Apple TV is not exactly an Apple-branded television set with a big screen for those who don't know.
Phew.
An Apple TV is a streaming device that you plug into your TV to access streaming sites, gaming applications, and other Apple products such as TV and Music.
In the form of a box the size of your palm, the Apple TV easily provides entertainment to your homes. It comes with a Siri remote you'll use to navigate the interface.
Just plug the box into your HDMI input, and you can now stream on the many sites available on the system.
Now that's great news!
How do I properly pack and carry my Apple TV?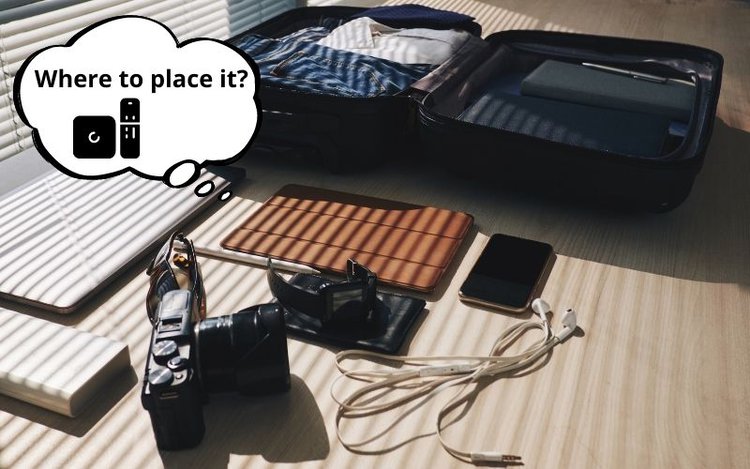 Now that you know it's not a big piece of appliance you need to lug around when flying, you still need to practice a few safety measures when bringing this on a commercial flight.
Before placing your Apple TV in a suitcase, it's good to know that it should be packed in your carry-on bags with the other hand-held electronic devices.
I also advise you to either bring this device within the original box it came with or inside a pouch with the other accessories. This should save you some trouble at the airport counters where you have to bring out your Apple TV during the screening of luggage and bags.
Though these are the standard guidelines for flights, check your airlines' rules for check-ins and safety.
Once onboard, the Apple TV box and its remote control should be completely turned off, especially during taxi, take-off, and landing. This will prevent your Apple TV from possible damage and battery overheating.
Besides, how will you use your Apple TV in a flight with no television set to be attached to?
I'm already bringing many devices. Will I still be allowed to bring my Apple TV?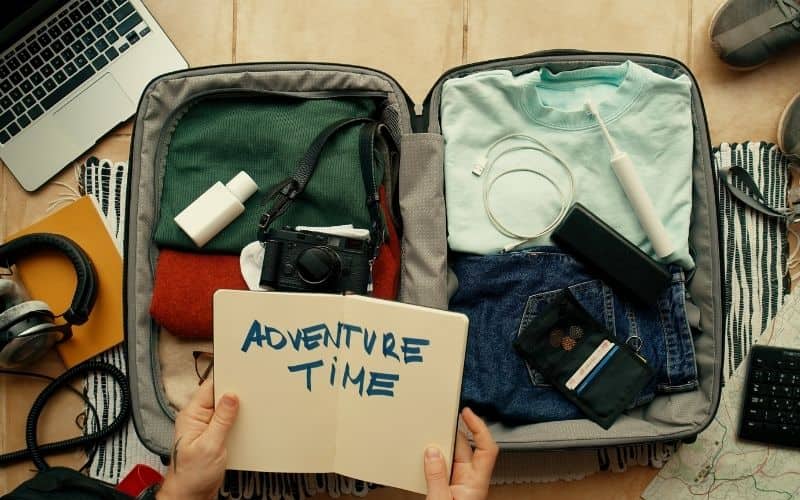 If you're the passenger who needs to bring multiple gadgets – phones, a laptop, a tablet, and more, don't worry. You can still carry an Apple TV!
Most of the time, local and international flights don't set limitations on the number of personal devices. What you may find limiting is the baggage weight requirement and maximum quantity of bags allowed for the carry-ons.
Your bags would weigh a lot more since you need to carry their accessories. Chargers, cords, remote controls, etc. Be ready to lift some heavy bags on your shoulders if this is the case.
But of course, it's still better to check the airlines' policies and your destination's requirements.
Some airlines, such as Delta, allow up to 15 personal devices.
On the other hand, American Airlines approves of only two phones and two batteries. Those exceeding this number will not be allowed. If this is their rule for mobile phones, it's safe to assume they will be strict in checking the count of devices you're carrying.
Is it worth the hassle and the weight to bring my Apple TV?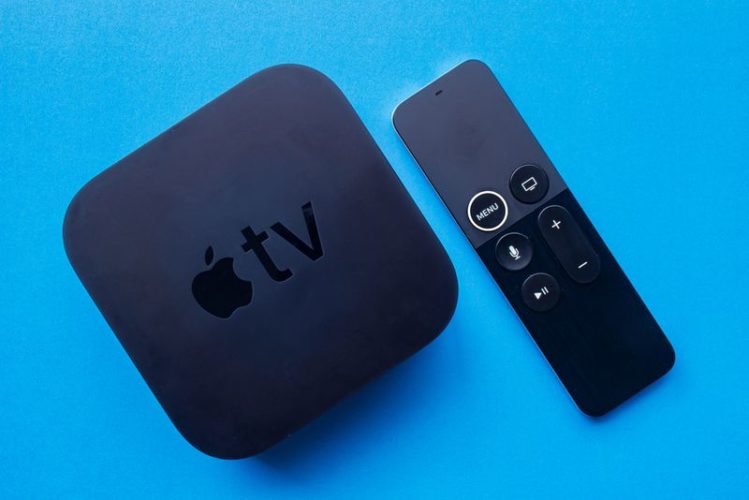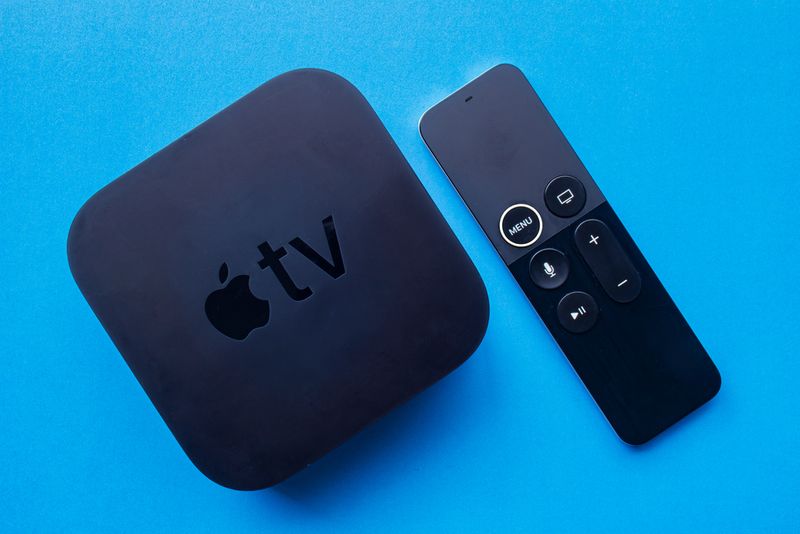 This depends on how much you need to bring your Apple TV.
If you really enjoy streaming from Netflix, Hulu, ESPN, then I'd go for it!
When it comes to traveling, you are not guaranteed to have the same creature comforts at home.
Some hotels and rentals might not have smart TVs and you'd have to revert to your phone to watch your shows.
And of course, the reason we love our Apple TVs is the availability of hundreds of series and movies to choose from. Don't you love it when you can easily switch from one site to another to watch?
One second you're watching Grey's Anatomy on Hulu, and the next second, you're reliving your childhood with Disney?
With the Coronavirus still looming, it's a big plus to have endless entertainment options indoors. With Apple TV, you can continue gaming, listen to music from the TV, and connect to your Apple ecosystem.
Conclusion
An Apple TV is simply a small box you connect to the television and not an entire TV set.
This makes it more portable to pack and carry on a plane, without much preparation.
As with your other travels, it's important to read the baggage guidelines and the fine print on your booking details. This will give you peace of mind upon entering the airport, knowing that there will be no surprises with the electronic gadgets you're bringing.
If you're hesitant about bringing this entertainment box, then answer these three important factors:
How long will you be traveling?
Can you manage without the shows you're watching?
How much room do you have left in your bags?
Once you have the answer to those, then it'll be easier to decide if it's going on the trip with you or not.
We hope this guide helps!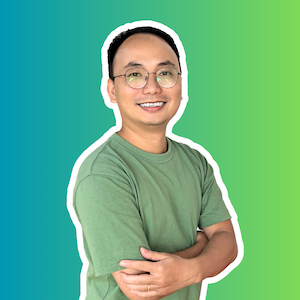 Vance is a dad, former software engineer, and tech lover. Knowing how a computer works becomes handy when he builds Pointer Clicker. His quest is to make tech more accessible for non-techie users. When not working with his team, you can find him caring for his son and gaming.