What To Know
Newer Sony TVs (2016 onwards) support BBC iPlayer, but it was discontinued on models released before 2016.
Users can manually install the app or use external devices like streaming sticks or cast from smartphones/tablets to access BBC iPlayer on older Sony TVs.
BBC iPlayer is geographically restricted to the UK, but viewers can bypass this using a VPN.
The BBC iPlayer app has hundreds of great British classics from Doctor Who to Sherwood. You've been itching to start watching it on your Sony TV, but you're not sure if it even supports BBC iPlayer.
Can you install the BBC iPlayer app on Sony TVs? If your TV doesn't natively support the app, is there a way you can still watch it?
Keep reading to find out!
Is the BBC iPlayer Available on Sony TVs?
Yes, newer Sony TVs natively support the BBC iPlayer app.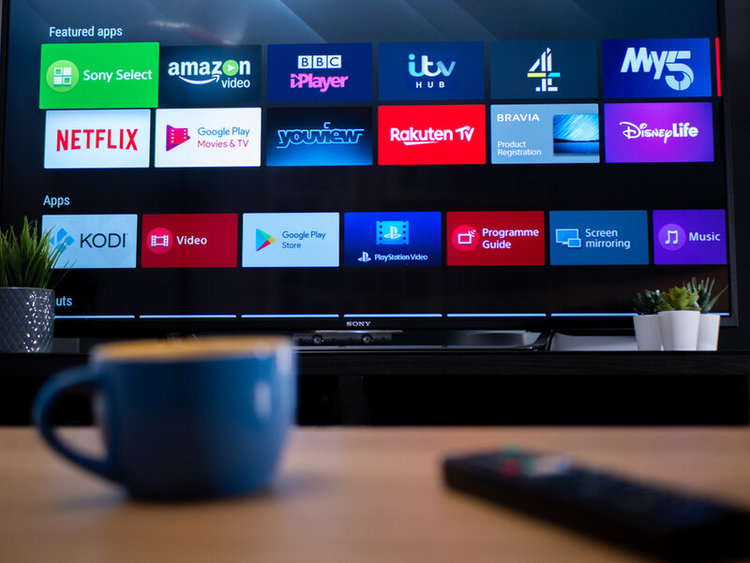 However, as of the writing of this article, older Sony TV models released in 2015 and earlier do not.
The BBC iPlayer is still available on Sony TV models released in 2016 and later.
That said, this app is only available in the UK. This geo-restriction applies to the BBC iPlayer website as well, meaning you will not be able to access any of its content outside of the UK. However, you may be able to bypass these restrictions by using a VPN to change your location virtually.
You can install a VPN onto your TV from the Google Play Store or install one onto your router. Once installed, change your location to the UK and try to access the BBC iPlayer again to see if it works.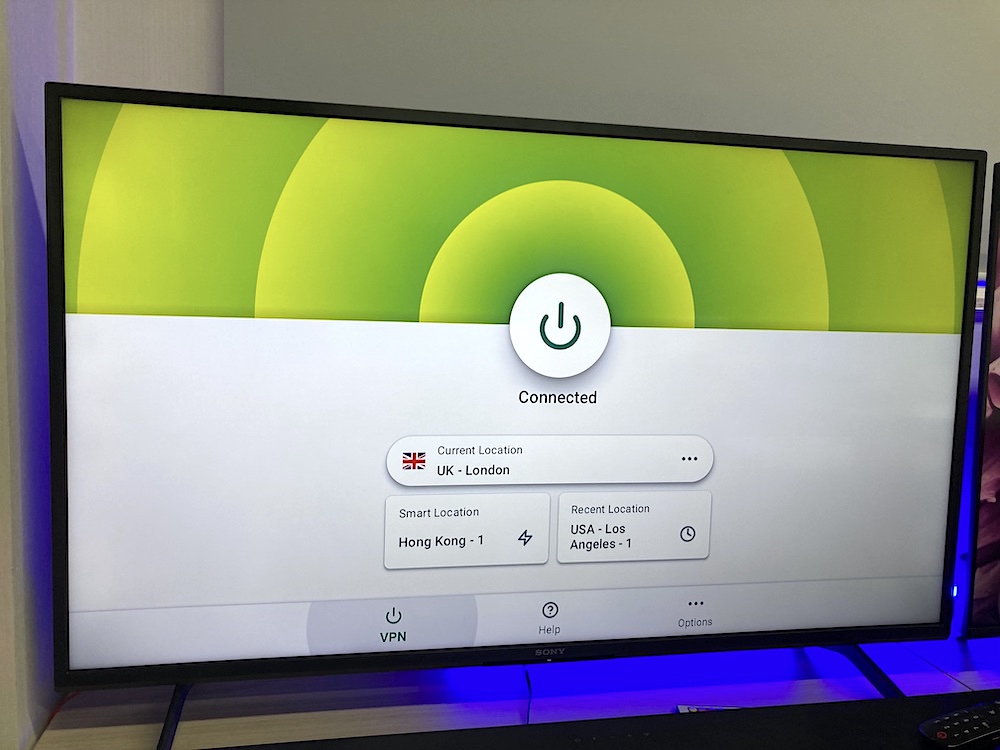 In the demo, we use ExpressVPN on our Sony TV to link to the UK. As a leading VPN, ExpressVPN offers a deal of three free months on their annual plan.
How to Manually Install BBC iPlayer on Sony TVs
If you do not find the BBC iPlayer app directly in the Sony TV Apps menu, you can install it manually by following the steps below.
Step 1: Install the Downloader app from your TV's Google Play Store.
Step 2: Enter "letscrackon.org" into the Downloader's search bar before pressing Go.
Step 3: Go to Menu.
Step 4: Navigate to Downloads.
Step 5: Scroll down and select BBC iPlayer. Then, click on Install.
Step 6: When asked if you want to download unknown files, select Install.
Step 7: Now you can open BBC iPlayer on the Home screen.
Step 8: Follow the on-screen instructions to log into your BBC iPlayer account.
Watch the video tutorial below to learn how to manually install BBC iPlayer on a Sony TV.
BBC iPlayer Not In The App Store? - Easy Fix
Why is the BBC iPlayer Discontinued on Older TVs?
As of March 10th, 2021, BBC removed all BBC iPlayer apps from older Sony TVs once meeting the models' technical and performance requirements became impossible or unreasonable to meet.
While unfortunate, it's not uncommon for apps to discontinue support on older TVs, especially if only a fraction of the app's users use these models. Additionally, as the app continues to release new updates, it may become incompatible with older models.
Older TVs may also not be powerful enough to support the apps' new versions as they include the latest, high-tech features.
However, there is still a way to access BBC iPlayer on an older Sony TV that doesn't support it natively.
How to Access BBC iPlayer on Old Sony TVs?
Your Sony TV may be too old to natively support the BBC iPlayer app, but that shouldn't stop you from watching it on the big screen.
You can connect your Sony TV to an external device that supports BBC iPlayer, like a streaming device, smartphone/tablet, or computer. Then, you can play your favorite BBC shows on this device and display them on your Sony TV!
Remember, you will still be unable to access BBC iPlayer outside of the UK without a VPN.
1. Connect a Streaming Device
Streaming devices are the perfect, budget-friendly solution for those who own an older TV but still want to watch newer apps. The device plugs directly into your TV's HDMI port, allowing you to install and watch the latest apps on your old TV.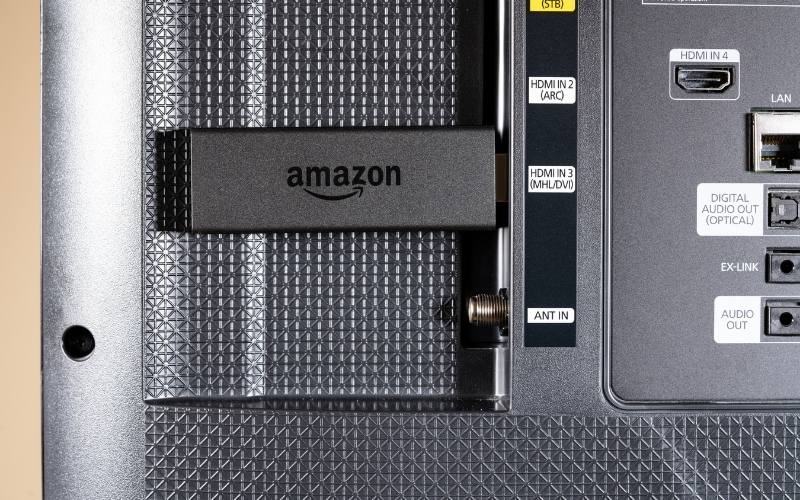 You can also use an HDMI adapter on TVs that are too old to support HDMI. To learn how to connect streaming sticks to HDMI-incompatible TVs, check out our comprehensive guide, How to Connect a Roku Player to a TV Without the HDMI Port?
While this guide specifies how to connect Roku players to old TVs, this process will work for any streaming device as they all require an HDMI connection.
Fire Sticks are another notable streaming stick brand, and while they do not natively support BBC iPlayer, there is a way to install it on them using the Downloader app.
This process is somewhat involved, but if you're committed to watching your favorite BBC originals, check out the article How To Watch BBC IPlayer On The Amazon Firestick for comprehensive step-by-step instructions on how to do so.
2. Cast from a Smartphone/Tablet or Computer
If you prefer a wireless solution, consider casting the BBC iPlayer app/website from your smartphone/tablet or computer.
Please note that your Sony TV must support the Google Cast feature for you to use this solution.
The instructions to cast an app from your smartphone/tablet or computer tend to be the same across all supported devices.
Step 1: Ensure your smartphone/tablet/computer and Sony TV are both connected to the same Wi-Fi network. If you're using a smartphone/tablet, check that it's not using your mobile data instead of Wi-Fi.
Step 2: Head to the BBC iPlayer app (available on Android and iOS) or the BBC iPlayer website.
Step 3: Select a video to play.
Step 4: Find and click the cast icon, found in the top-right corner of the video player and marked by a rectangle with a Wi-Fi symbol.
Step 5: If your Sony is compatible and connected to the same Wi-Fi network, it should pop up in the list of available devices. Select it to start casting the video. You will still be able to use other tabs or apps on your device while the BBC iPlayer content is being cast.
Watch the video below demonstrating how to cast the BBC iPlayer app from an iPad to a Sony TV.
How To Cast BBC iPlayer App From an iPad (or iPhone) to a Sony TV?
Wrapping Things Up
Only Sony TVs released in 2016 and later support BBC iPlayer, as the app was discontinued on older models in 2021.
However, you can still watch the app on your old Sony TV using a streaming device or by casting it from your smartphone/tablet or computer.
While streaming devices can be used on any TV, you can only cast to Sony TVs that support the Google Cast function.
Don't forget that the BBC iPlayer is only available in the UK, but you can always use a VPN to access it overseas.
What's your experience watching the BBC iPlayer app on newer or older Sony TVs?
Let us know in the comments below!
Yesenia Achlim is a technical copywriter and editor with a focus on AV equipment. She aims to break down complicated topics and make technology accessible, no matter your technical expertise. When she's not teaching you how to replace a projector lamp, you can find her reading and baking.