Chromecasts connect to any wireless connection, be it regular Wi-Fi or mobile data transmitted as wireless signals through the mobile hotspot feature.
Talking about wireless internet, it has improved significantly over the years. It has not just become capable of transmitting wireless signals at a faster rate, but wireless Wi-Fi has also become a lot more efficient and secure.
The latest Wi-Fi 6 promises breathtaking speeds that most current devices are not equipped to handle or support.
The Chromecast has also advanced significantly with time. Compare the first-gen Chromecast and the latest Chromecast with Google TV, and you'll notice how far Google's streaming dongle has come.
So, is Chromecast Wi-Fi 6-friendly? Is it among the devices ready to embrace the latest Wi-Fi standard? If not, will you be able to use a Wi-Fi 6 router with a Chromecast?
For the answers to the questions and more, keep reading.
What is Wi-Fi 6?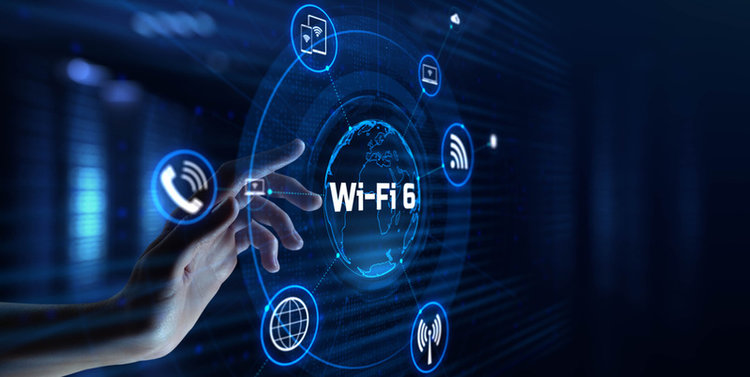 Released in 2019, Wi-Fi 6 (802.11ax) is a Wi-Fi standard that lets you wirelessly connect your devices to the internet. But it comes with a significant speed and transmission efficiency bump.
Wi-Fi 6 boasts maximum speeds of 9.6 Gbps, up from Wi-Fi 5's 3.5 Gbps. The rates, however, exist on paper. The numbers may not be attainable in the real world. Moreover, most people don't need those insane speeds.
What Makes Wi-Fi 6 So Fast?
Wi-Fi 6 has a couple of crucial technologies underpinning its snappiness: MU-MIMO and OFDMA.
MU-MIMO (multi-user, multiple input, multiple output) lets a router interact with multiple devices simultaneously and not broadcast to each device in a sequence. It is found in existing Wi-Fi 5 routers and devices. Wi-Fi 6 takes it up a notch.
Current MU-MIMO tech or the Wi-Fi 5 implementation permits routers to talk to four devices simultaneously. Wi-Fi 6 enables support for up to eight devices.
OFDMA (orthogonal frequency division multiple access), on the other hand, lets a single transmission deliver information to multiple devices simultaneously.
Watch this video to learn more about OFDMA and how it's different from MU-MIMO
OFDMA vs. MU-MIMO in Wi-Fi 6
Wi-Fi 6 also taps unused radio frequencies on previous standards to offer snappier 2.4 GHz performance.
Better Multi-Device Support
Wi-Fi 6 is more than just a speed bump. Wi-Fi 6 also improves connection quality, particularly when multiple devices are hooked to the same internet.
The multi-device Wi-Fi internet support has never been more critical than today, considering the average increase in devices connected to the same internet in a household.
In 2014, a household had three to five devices connected to a router simultaneously. That number went up to nine in 2018. One can only imagine how many more devices will be added to the list in the future or are currently in tow.
Wi-Fi 6 ushers in new technologies that enable routers to communicate with multiple devices effectively and efficiently.
If wireless internet feels slow with multiple devices connected and you wish there were a wired internet equivalent, Wi-Fi 6 could be the answer.
Battery Life Enhancements
As mentioned earlier, Wi-Fi 6 communicates with different devices efficiently. That means the connected devices can afford to not have their antennas turned on at all times to send and look out for signals. That means lesser battery drain overall.
The "Target Wake Time" feature makes this possible. It allows routers to schedule check-in periods with various devices.
The battery life improvements are not particularly noticeable with devices that require constant internet access. But phones and tablets could see improved battery endurance figures.
Smaller, low-powered devices that need the internet to update statuses at regular intervals are likely to benefit most from the feature, including smart home devices like video doorbells and security cameras.
Increased Security
Wi-Fi 6 makes the WPA3 security protocol mandatory.
WPA3 (Wi-Fi Protected Access 3) is a Wi-Fi Alliance-developed security certification program for wireless security or general Wi-Fi encryption. It employs features like 256-bit encryption and robust password protection, making it harder to hackers to hack in. It is the latest and more secure version than WPA2.
Watch this video to learn more about WPA3
Next-Gen Wi-Fi Security - WPA3 Explained
WPA3 was announced in 2018 and is compatible with Wi-Fi 5. But, as mentioned above, it's optional on the standard. With Wi-Fi 6, it's mandatory. In other words, a Wi-Fi 6 device can receive its Wi-Fi Alliance certification only if it has WPA3.
How Fast is Wi-Fi 6?
Wi-Fi 6 is significantly faster than the previous standard on paper. In reality, the speed bump is negligible.
A Wi-Fi 6-enabled laptop connected to a Wi-Fi 6 router will not provide markedly snappier internet than a Wi-Fi 5 laptop-router combo.
The difference becomes noticeable with a multi-device connection. Wi-Fi 6 keeps the speeds up, whereas Wi-Fi 5 can feel bogged down as the environment gets busier.
You'd appreciate Wi-Fi 6 the most when movie streaming, playing games, video chatting, and an array of smart gadgets (light switches, temperature sensors, door locks, etc.) are checking in simultaneously.
Although you need a Wi-Fi 6 router and Wi-Fi 6 supporting devices to take full advantage of the standard, you'll likely notice performance improvements even with Wi-Fi 5 devices connected to a Wi-Fi 6 router.
Wi-Fi 6 routers can talk to multiple devices at once, irrespective of whether those or Wi-Fi 6 or another standard.
Will Chromecast Work with Wi-Fi 6?
No, Chromecasts do not work with Wi-Fi 6, including Chromecast with Google TV released in 2020. Chromecasts employ the 2.4 GHz or 5 GHz (802.11b/g/n/ac) Wi-Fi and not Wi-Fi 6's 802.11ax wireless standard.
But Wi-Fi 6 is backward-compatible or works with devices that support previous standards. Your Chromecast should work with a Wi-Fi 6 router but at Wi-Fi 5 speeds.
Should I Buy a Wi-Fi 6 Router?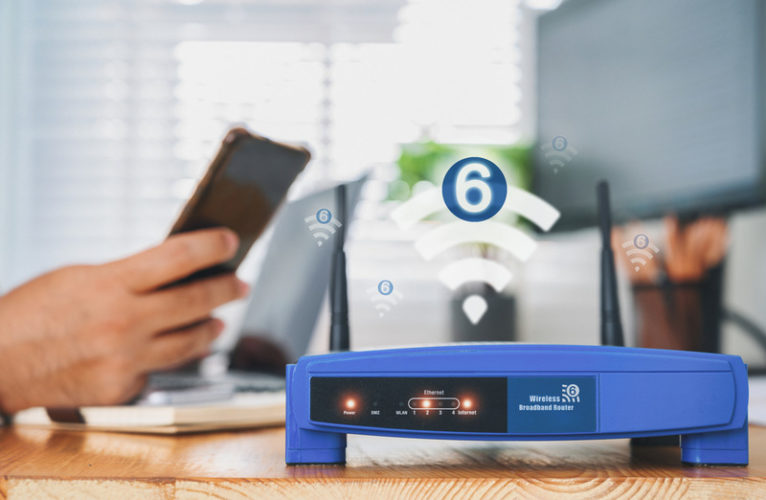 Buy a Wi-Fi 6 router if your existing router is a few years old and you're looking for an upgrade anyway.
The TP-Link AX1800 Wi-Fi 6 Router (Archer AX21) and NETGEAR AX1800 (R6700AX) 4-Stream Wi-Fi 6 Router are popular Wi-Fi 6 routers.
The ASUS AC2900 Wi-Fi Gaming Router and the TP-Link AX6000 (Archer AX6000) Wi-Fi 6 Router are among the fastest Wi-Fi 6 routers out there but are also relatively expensive.
Kindly note that the 6 GHz frequency band is the next wave in Wi-Fi speeds after 5 GHz. However, your average Wi-Fi 6 router doesn't support that band. For the 6 GHz band, you'll need a Wi-Fi 6E router, such as this TP-Link AXE4500 (Archer AXE75) Wi-Fi 6E Router .
Wi-Fi 6E is also backward-compatible. In other words, connect your Chromecast to the 2.4 or 5 GHz bands.
Will Any Device Work on Wi-Fi 6?
Any device that connects to wireless internet can work with Wi-Fi 6 since the standard is backward compatible. But to benefit from Wi-Fi 6 speeds, the device must be Wi-Fi 6 capable too.
If you have a laptop, smartphone, or router that's a few years old, it's pretty likely the device doesn't support Wi-Fi 6. However, if you buy a new machine now, they are certain to support Wi-Fi 6.
FAQs
Can My Existing Router Be Upgraded to Wi-Fi 6?
No, your existing Wi-Fi 5 (or previous standard) router or any other device cannot be upgraded to Wi-Fi 6 through a software or hardware update. You'll have to purchase a new router.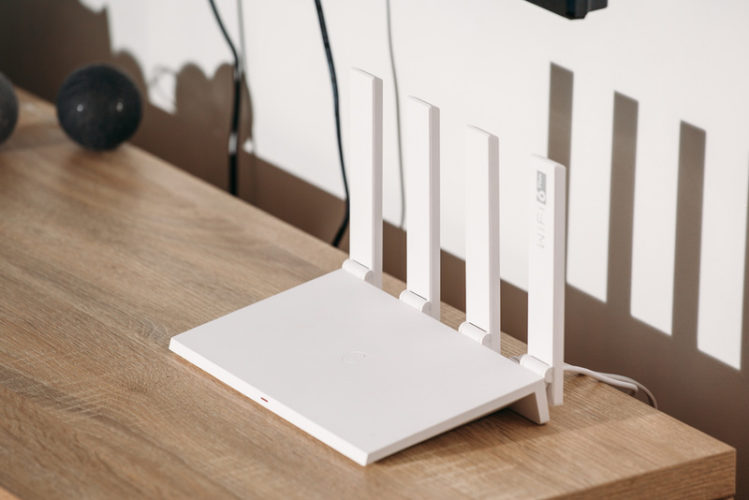 Conclusion
Three years after its release in 2019, Wi-Fi 6 is still not the prevalent wireless internet standard.
Although newer devices come with built-in Wi-Fi 6 support, Wi-Fi 5 routers and other devices remain relevant and available for purchase. However, that could change soon.
The next version of Chromecast may support Wi-Fi 6. But don't wait with bated breath for the development because we don't know when the next version of Chromecast will release. Also, there is no official confirmation on Wi-Fi 6 support.
Therefore, if you're planning to buy a Chromecast, get the Chromecast with Google TV already. It's a pretty capable streaming device, to say the least.
But make sure you don't have multiple devices connected to the internet while using the Chromecast as buffering could become an issue then. The connection could be seamless and interruption-free if you have a Wi-Fi 6 router.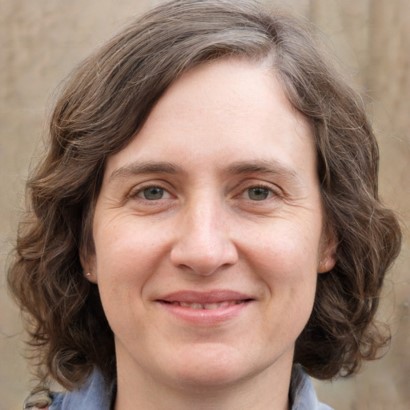 Catherine Tramell has been covering technology as a freelance writer for over a decade. She has been writing for Pointer Clicker for over a year, further expanding her expertise as a tech columnist. Catherine likes spending time with her family and friends and her pastimes are reading books and news articles.