What To Know
Disney Plus may experience compatibility issues with HDMI connections, but using devices like Apple TV or Fire TV, which connect via HDMI, often solves this problem.
HDCP compliance is crucial for Disney Plus playback; direct connection to an HDCP-compliant projector or using an HDCP-compliant HDMI splitter can resolve playback issues.
DRM infringement can prevent Disney Plus from playing on smart projectors; solutions include clearing the app's data, updating the projector, or performing a soft reboot.
In this article, I'll quickly show you how to fix the issue of Disney Plus not playing on your projector.
Let's dive in!
1. Your Source Device is Connected to the Display via an HDMI Cable
Recently, the Disney Plus Helpdesk claimed that Disney Plus does not support HDMI connections. This means that it's not possible to watch Disney Plus on a TV, projector, or monitor connected to an input device with an HDMI cable playing Disney Plus content.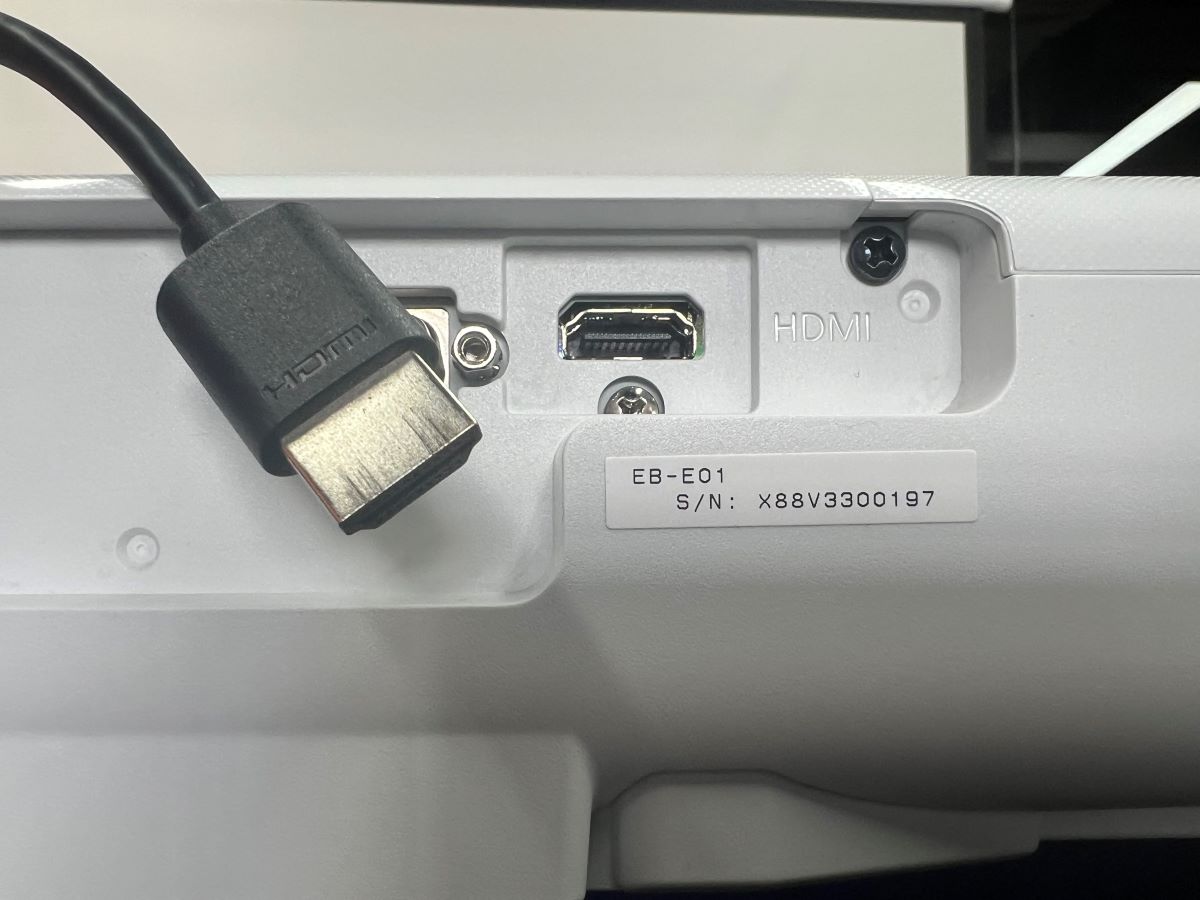 While the reason for this is unknown, it does explain why so many Disney Plus users experience difficulties watching their favorite Disney movies on the big screen.
However, new information reveals that this may not be correct.
The Disney Plus app is available on several streaming devices such as Apple TV, Android TV boxes, Roku, and Fire TV . All of these streaming devices connect to your TV or compatible projector via HDMI, and users who have them rarely report problems with their Disney Plus app not working.
Additionally, since HDMI is the most popular method of connectivity, it doesn't quite make sense why Disney Plus would make its platform incompatible with it.
This leads us to believe that there may be contributing factors to Disney Plus not playing on a projector.
2. There Is an Issue with the HDCP
Disney Plus, along with other popular streaming platforms, will only play on HDCP-compliant devices.
HDCP, or High-bandwidth Digital Content Protection, prevents users from illegally copying content played through AV interfaces such as DisplayPort, DVI, VGA, and of course, HDMI. It acts as a security measure since it blocks external devices from digitally recording the content.
For instance, piraters often record HDMI video/audio feed with a capture card. A capture card is a small HDMI-compatible recording device. The pirater plugs the input source device (e.g. laptop, streaming stick, gaming console) into the capture card.
The capture card is then connected to a display, where the pirater can select, play, and record content to watch later. In some cases, they may even choose to sell the recorded content for profit.
Since capture cards are not HDCP-compliant, Disney Plus will display an error message once it detects it, preventing any of its content from being illegally recorded. So, instead of recording The Lion King, piraters will only be able to record an error message.
While these HDCP-compliance regulations usually do not pose a problem for users trying to watch content legally, they can prevent you from watching your Disney Plus movies on the big screen if your projector does not support HDCP.
This can even happen if you connect an input source device to an HDCP-compliant display through a non-HDCP-compliant device.
The video below demonstrates this by connecting an Apple TV box to a non-HDCP-compliant surround sound receiver. Although the TV connected to the receiver is HDCP compliant, the user cannot access Disney Plus content since it's being routed through the non-HDCP-compliant receiver.
How to fix HDCP fault Disney+
Let's go over two possible solutions to fix HDCP-compliance problems.
Solution 1 – Plug Your Input Source Directly into the Projector
Unplug your input source device from the non-HDCP-compliant device.
Then plug it directly into your HDCP-compliant projector with an HDCP-compliant HDMI cable, like the one below.
Last update on 2023-12-03 / Paid Link.
If needed, adjust your projector's input to HDMI so that Disney Plus is displayed on your projector screen.
Solution 2 – Use an HDMI Splitter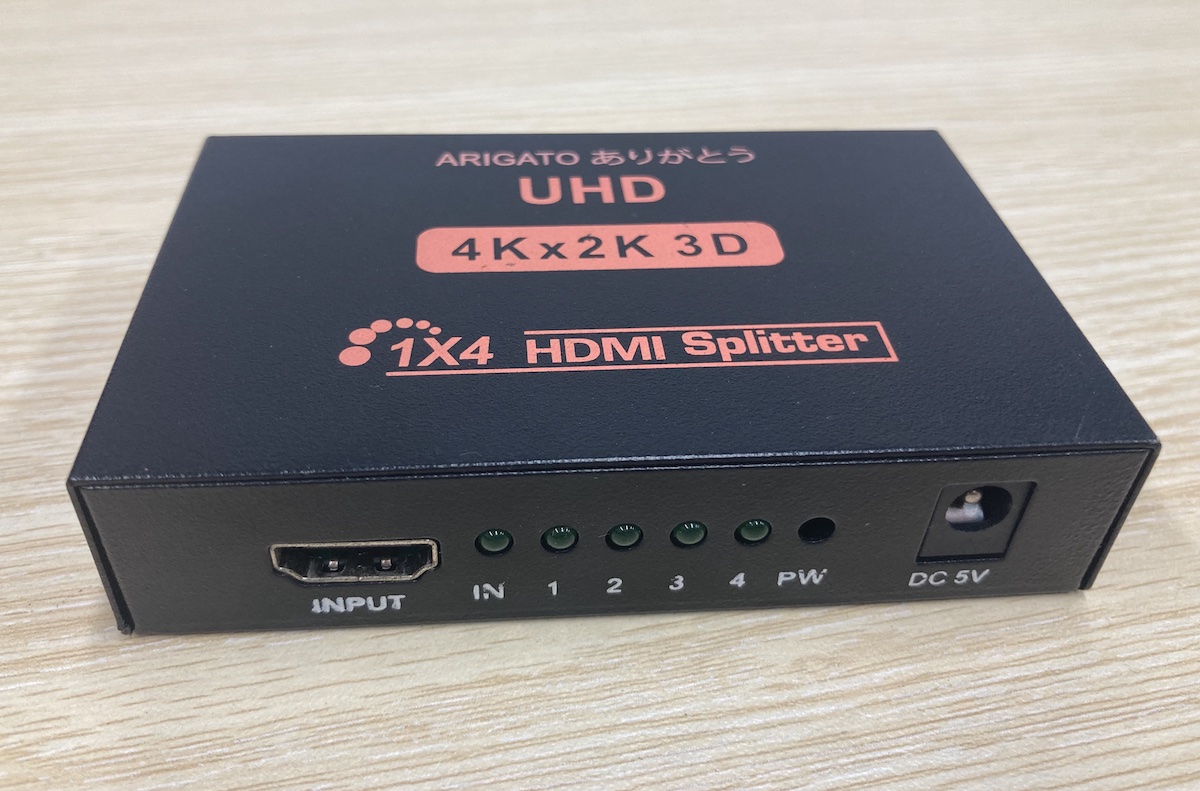 Some projectors may not be HDCP-compliant. Check your unit's manual to confirm if your unit supports HDCP regulations.
If it doesn't, consider using an HDCP-compliant HDMI splitter. An HDMI splitter features one input port and several output ports, allowing you to successfully connect an input source device to a non-HDCP-compliant display.
To learn more about HDMI splitters, how they work, and which ones we recommend, check out our article 6 Good HDMI Splitters That Can Bypass HDCP.
Step 1: Plug your source device into the HDMI splitter's Input port with an HDCP-compliant HDMI cable.
Step 2: Then, plug one end of an HDMI cable into the HDMI splitter's Output port. Plug the other end of the same HDMI cable into one of your projector's HDMI ports.
Step 3: If your HDMI splitter needs to be powered, plug it into the nearest wall outlet using its provided power cable.
Step 4: Change your projector's input to the same HDMI port the HDMI splitter is plugged into.
3. There Is a DRM Infringement
If you're trying to watch Disney Plus on a smart projector that has built-in apps, Disney Plus may be detecting Digital Rights Management (DRM) infringement.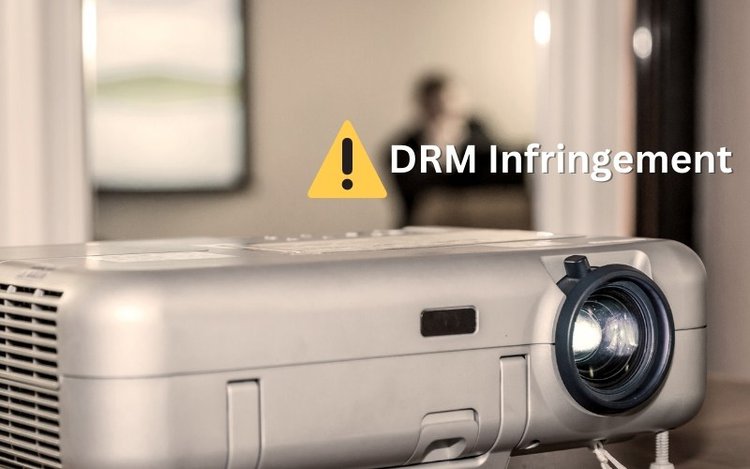 Like HDCP, DRM also seeks to prevent piracy. However, unlike HDCP, DRM is not included on AV interfaces. Since DRM deals with digital piracy, it's fitted directly onto the devices.
Disney Plus will not display any of its DRM-protected content on non-DRM-compliant devices. Since DRM is built into devices when they're manufactured, there is no way to make your projector DRM-compliant.
Alternatively, your projector may be DRM-compliant but have some software bugs preventing the Disney Plug app from running smoothly. Some errors in the code could be marking the device as non-DRM-compliant to the Disney Plus app, leading to that loathsome error message.
The good news is that there are a few different ways you can resolve this issue.
We've included three solutions below that are taken from Disney Plus's troubleshooting team. While these solutions were originally intended for Android TVs, many of them will work on smart projectors that run Android TV OS.
If your projector does not run Android TV OS, proceed to Solution 3, which will work on any unit.
Solution 1 – Clear the Disney Plus App's Data
Step 1: Press your smart projector remote's Home button.
Step 2: Use the remote's Arrow buttons to head to the home screen's top-right corner to click on Settings.
Step 3: Go to Apps.
Step 4: Click on the Disney Plus app from the list of installed apps.
Step 5: Select Clear Data.
Step 6: Then, click on Force Stop.
Solution 2 – Update Your Projector
Step 1: Click your projector remote's Home button to navigate to the Home page.
Step 2: Head to Settings, found in the top-right corner of the Home page.
Step 3: Go to Device Preferences.
Step 4: Then, select About Device.
Step 5: Click on Software Update and wait for your projector to install any updates before rebooting.
Solution 3 – Soft Reboot Your Projector
Step 1: Turn off your projector. This can either be done via its settings or by clicking the Power button found on the control panel or remote.
Then, unplug it from power for at least 60 seconds.
Step 2: If your projector has a power button on its control panel, press it for 5 seconds. Please note that this process can not be done with the remote's Power button.
If your projector does not have a Power button located on its control panel, leave it unplugged for an additional 2 minutes.
Step 3: Next, plug your projector back into a wall outlet and turn it on using the Power button on the control panel or remote.
Step 4: Once it's rebooted, head to the Disney Plus app and try to play something to see if the issue has been resolved.
If you're still experiencing problems with the Disney Plus app, contact the Disney+ Help Center.
Yesenia Achlim is a technical copywriter and editor with a focus on AV equipment. She aims to break down complicated topics and make technology accessible, no matter your technical expertise. When she's not teaching you how to replace a projector lamp, you can find her reading and baking.